* Chicken in a Biscuit with Fries *
I first caught word of The Joy Bus Diner while watching ABC 15's Sonoran Living one morning. The non-profit restaurant in North Phoenix recently opened, serving breakfast and lunch. 100% of the money from the diners goes directly to help fund the free programs that help homebound cancer patients. These programs include: free (healthy) meal delivery, education, and healthy cooking classes.
After hearing about their philanthropic story, and seeing a few of their yummy dishes on TV, I made it a point to stop by there for lunch. The restaurant was bustling with the lunch crowd, with Jennifer- the owner, working the line as well as the chefs. For my first visit, I had the Avocado Woods Toast and a bowl of tomato soup…and both were fantastic and flavorful! The service was also reliable and friendly, even with a full house.
My second visit back to the diner was for breakfast before work, but also to meet with Jennifer. I had a delicious feast, consisting of: a pancake, crisp potatoes with herb seasoning, a scrambled egg, biscuit, and fresh OJ. After breakfast, I was able to chat some with Jennifer, while also seeing of their best-selling dishes.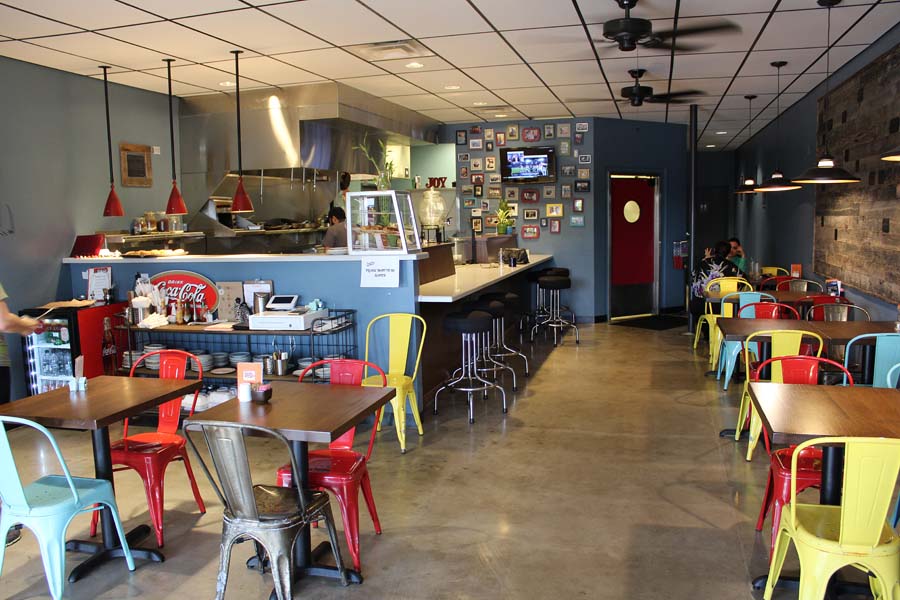 * Avocado Woods Toast *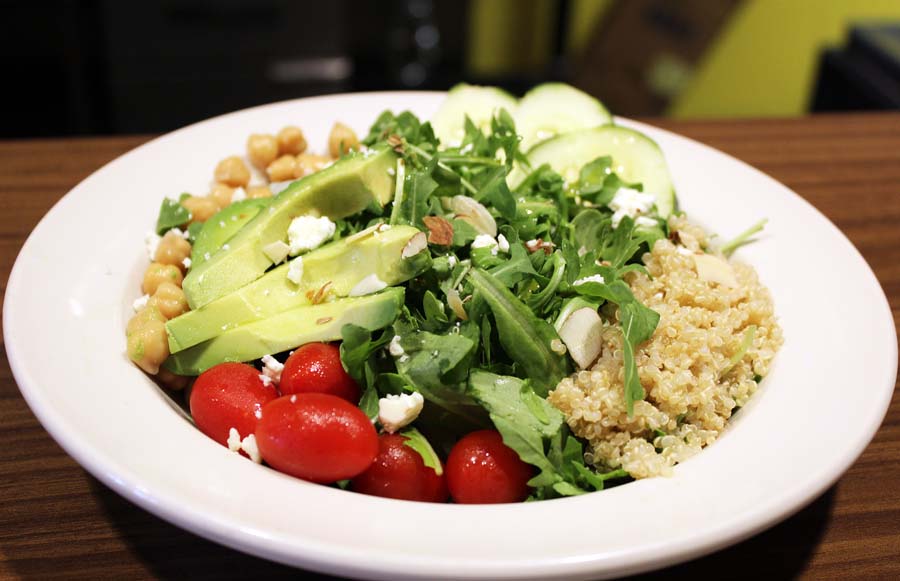 * Power Bowl *
Pop Shop America: What inspired you to open The Joy Bus Diner?
Jennifer: I was inspired to open The Joy Bus after​ watching my friend Joy battle cancer surrounded by her friends and family. It hit me that not everyone had that kind of support system. I really wanted to create something that could help those fighting while giving back the only way I knew how, with food!
Pop Shop America: Is there a story behind the name – "The Joy Bus"?
Jennifer: The story is that I was inspired by my friend. Her name was Joy and back in the day, The Joy Bus would pick kids up and take them to Sunday School, promising all kinds of goodness. I thought that the play on words was super-fitting, as Joy was a kind person who is hopefully proud of what her story inspired us to do. ​
Pop Shop America: You are involved a lot with the community… especially the cancer patient community.
Jennifer: We are lucky to have a tremendous amount of support from many different restaurants, hospitals, farms and organizations throughout the community. The majority of our meal recipients are referred through their case managers ​and the meals are prepared and delivered with the help of many.
Pop Shop America: Your food is made from scratch from ingredients sourced from local farms and companies. Where all do you source from?
Jennifer: Every item on our menu for our patrons as well as our meal recipients is made with produce donated from Crooked Sky Farms and Duncan Family Farms. We pride ourselves in using real food to create comfort food for our guests.​
Pop Shop America: ​What are some of the popular items on your menu?
Jennifer: Some of the most popular items on our menu are the Chicken in a Biscuit – which we start with a handmade butter biscuit, and add a double dipped crispy chicken breast, lettuce and tomato; sprinkled with our special seasoning meant to remind you of a chicken in a biscuit cracker. The Power Bowl is a huge hit as well, chocked full of goodness; and our Avocado Woods Toast  is aptly named after the Chef who gave us his bread recipe, Clint Woods, VP of Culinary for Fox RC.​
Pop Shop America: What makes dining at The Joy Bus Diner a unique experience?
Jennifer: We offer a unique dining experience as 100% of the proceeds from our diners funds our free programs for our homebound cancer patients which include free meal delivery, education and healthy cooking classes.​..I would just like to also mention that we exist because of our talented board and generous community. Our restaurant partners continuously lift us up, stepping in when we need them most.The community in which we reside has ensured our success and without whom, we would cease to exist. 
JOY BUS DINER HOURS & LOCATION:
3375 E Shea Blvd, Suite C-1
Phoenix, AZ 85028
Phone: (602) 595-5884
WEBSITE
Hours: Tuesday – Sunday:  7am- 2pm
* Yummy Homemade Breakfast + OJ *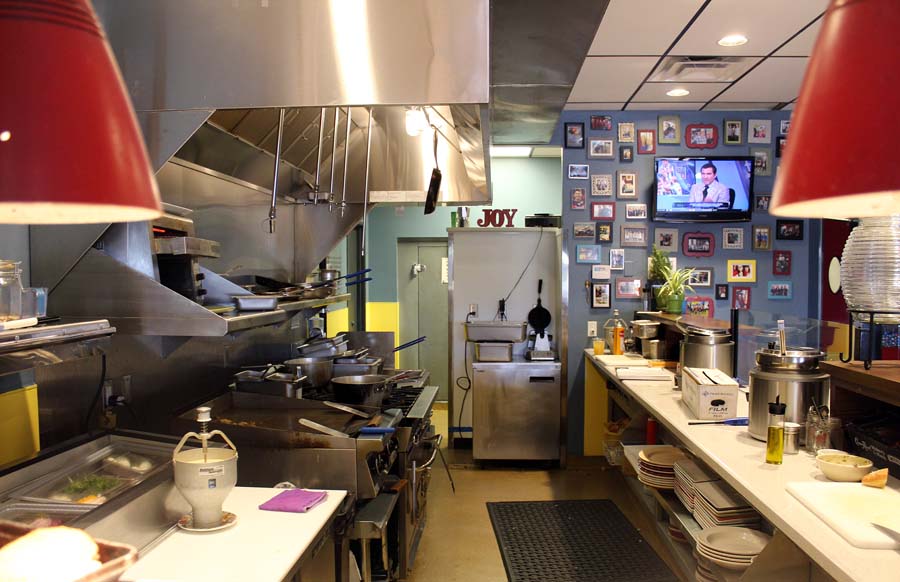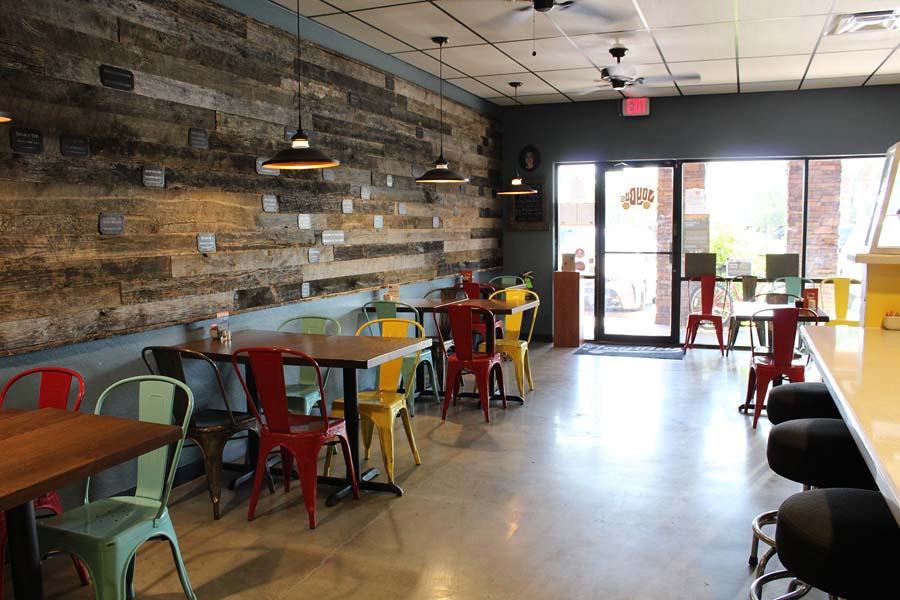 Follow Heather Petrey at:
LA Fashion Snob Blog | Facebook | Instagram

Let's Stay Friends!
Insta | Pinterest | Enews | TikTok