Making a Return? No Sweat.
Returns in 3 Steps
1. Don't like it?
2. Don't use it!
3. Return it to the address on your label. It's easy!
We're sorry your order didn't work out, so let us get things right. Read our Returns & Exchange Policy to understand lots of available options and contact us with your decision. We'll make it easy. Please note, we retain the right to cancel an order if necessary. An order will be cancelled and refunded if: we are unable to meet a buyer deadline (example kits for a craft event), if a customer abuses our staff, or if a customer abuses the Terms and Conditions of Pop Shop America.
The address on your label will read: Pop Shop America, PO Box 66555, Houston, TX 77266. If you choose UPS or Fedex, you must include our street address: Pop Shop America, 6504 McGrew St., Houston, TX 77087. Please message us for details. We are happy to help.
Our Products Fall Into These Categories
DIY Kits
Craft in Style Monthly Subscription Box
Workshop & Festival Passes
Exhibitor Fees for Exhibiting at Pop Shop America Pop Up
Pop Shop America Online Shop: You've got 3 simple options-
Store Credit

+ A Bonus Gift:

Receive a Pop Shop America Online Credit credit for the amount of your return – and get a BONUS Thank You Gift.

Refund:

Receive a refund back to your original payment method. Unfortunately, shoppers are responsible for return shipping. We cannot refund shipping upgrades. Craft in Style/Adult Coloring Monthly Box Subscribers can cancel early for a refund. Cancelling early waives your right to the discounts applied to 3 month, 6 month, and year subscriptions. Early cancellations will pay the regular rate.

Exchanges:

Love it but need a different size, color, or pattern? We're happy to exchange as long as that item's still in stock.
Damaged Items
If anything arrives damaged or is damaged during shipping, please notify us anytime during your return window to receive a replacement. Please be prepared to take a photograph. This is not because we don't believe you, of course we do! But because we are a small business we must carefully watch budgets and thus report all damage to USPS for compensation.
How to Photograph Damaged Items
Please take a photograph of the box exterior that can illustrate the box damage. Please photograph all damaged items inside the box. Send those photographs to hello at popshopamerica.com. Wait for a confirmation that the photos have been received or save the photos before you throw away the package. You are welcome to keep any undamaged items.
Mail Forwarding
We are not responsible for damaged or missing items when there is an incorrect address sent to us. This is because many items are perishable like plants.
Forced Returns
Pop Shop America is not responsible for forced returns.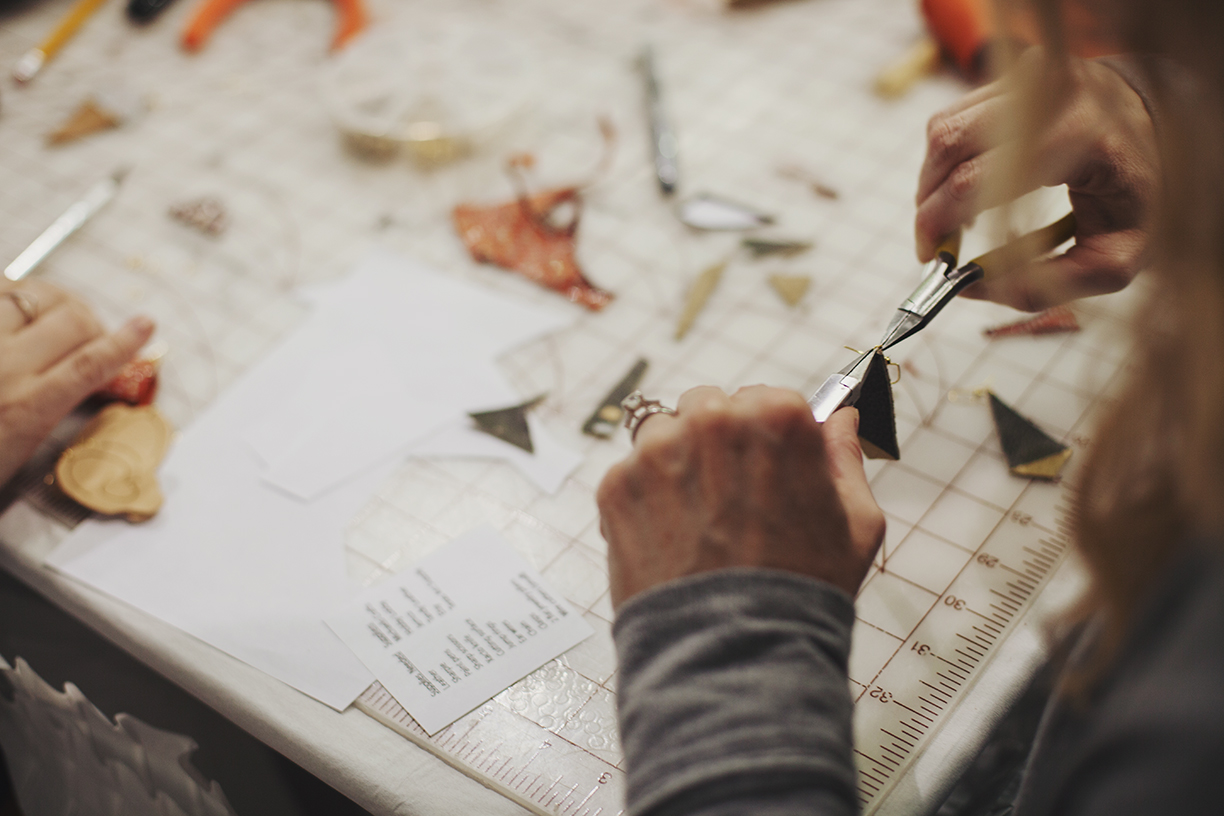 Pop Shop America Workshop & Festival Passes:
Unfortunately, Festival and Workshop passes aren't returnable. But you can reschedule your pass with 6 business days for the festival or 2 business days for workshops. You can also gift your passes to someone else with 1 business day of notice.
Pop Shop America Events: Vendor Fees –
To understand the vendor fees please visit the Terms and Conditions page. Vendor Fees may be returned or date postponed when the event is more that 20 business days away. Vendors can transfer a date once and only once. If a refund is needed and a direct credit card return is not available, a 10% fee will be deducted.
Our US Returns & Exchanges Policy
The following policy applies to domestic orders only. Full international return policy coming soon.
Eligibility Window:

To qualify for a return, items must be received back to our Fulfillment Center within 30 days of your original order shipment date (date available through USPS or the carrier). Exchanges must be received within 30 days.

Items Not Eligible for Refund or Store Credit:

Items marked as final sale.
Perishables like plants, flowers, and food.
Free gifts or promotional items with retail value.
Returns received in damaged/worn condition.
Returns received after 30 days of the original order shipment date.
Shipping charges, except in cases where we have made a shipping error.
Festival Passes that go unused.
Workshop Passes that go unused.
Vendor Fees when Cancellation Deadline is not met.

Items Eligible for Store Credit Only:

Returns received by Pop Shop America between 31 and 45 days after the original order shipment date (as printed on your packing slip) may ask for special permission for store credit. Late returns are not eligible for any bonus offers. One-of-a-kind items (including vintage) are returnable for store credit only.

Packaging Requirements:

DIY Kits: All DIY Kits and Subscription Items must include all the pieces unused.
Apparel Items: Must be returned with original packaging intact, otherwise they are non-refundable and will receive no refund or store credit.
Delicate Items: Must be returned properly protected. For example, ceramics must be bubble wrapped and sent in the same packaged that they were originally shipped to you. Delicate items must be received in the condition in which they were originally shipped.
How do I return an item I received as a gift?

If you received an order from Pop Shop America as a gift, you can still return it! We'll issue you a Pop Shop America store credit for the amount of the returned item(s) to your account. Please contact Customer Service for more information.

What if there was something wrong with my order?

Call us right away so we can make things right. Reach our answering service 24/7 at 713-659-9491. Our office is open Monday – Friday 10am to 6pm – which is when we make calls to you. You can also email us anytime at [email protected].

How to Make Your Return or Exchange:
Step 1: Select your order, select your item(s), and let us know if you'd like to return (be sure to indicate for store credit or refund) or exchange (be sure to indicate your new different size/color/pattern). Start here.
Step 2: Print a shipping label. Our address is: PO Box 66555 Houston, TX 77266
Step 3: Pack it up. Place your item(s) (in unworn condition and with tags attached) and the order invoice in a securely sealed shipping package. (If you need a copy of your invoice, simply go to My Account, click on your Order History, select the right order number, and print it out.)
Step 4: Send it off. Affix your printed shipping label to your package (making sure there are no other shipping labels or barcodes on it). Jot down the tracking number so you can follow its journey.
Return your package via the US Postal Service or FedEx.
For US Postal Service:
Take your package to a US Post Office. Find locations here.
Be aware that giving your package to a US Postal carrier or leaving it in a USPS collection box or your residential mailbox may add additional transit time and cause delays in processing your return.
For FedEx:
Take your package to a FedEx store. Find locations here.
Be aware that leaving your package in a FedEx drop box or giving it to a FedEx Ground driver may add additional transit time and cause delays in processing your return.
Please allow 5 to 10 business days for package transit, plus an additional 5 to 7 business days for processing after receipt at our Fulfillment Center.
We'll email you once we process your return or exchange.
Please note: If you need assistance in creating a label we can purchase and send one to you at cost. This fee must be paid by you before purchase or you must agree to pay for the return shipping label through your return. If you choose to pay for your own shipping to return an item, we strongly encourage you to insure your package. Please be aware that we cannot take responsibility for any lost or damaged packages which are not shipped with our label, and your return shipping costs cannot be reimbursed.