This is a guest post written by Stephany Lehman of AriaStarrBeauty.com
If you want to be beautiful and healthy, you are not alone. The beauty industry is one of the most lucrative in the world, although many people are unaware of how complicated the business can be. The reality is that many beauty products on the market today contain harmful ingredients!
This list touches on five of the chemicals that you may not realize are lurking in the products you have and how they harm your body. Once you discover the truth, you are sure to want to revamp your beauty shelf! We've also included some handmade alternatives that are chemical free and safe for long term use.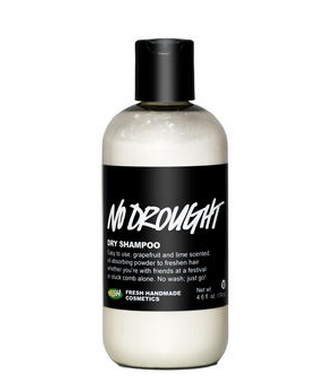 Lush Vegan Cruelty Free Body Products
Almost every commercially sold shampoo, body wash, conditioner and related products on the market today contains sodium lauryl sulfate or sodium laureth sulfate. Check your bottles if you don't believe me. Both of these can be dangerous for you to use. Long-term studies have indicated that these petroleum by-products can harm your respiratory tract, immune system and mucous membranes.
You may be thinking that you are not going to inhale them, but the mist in your shower contains traces of whatever products you are using. This means that you are inhaling small amounts of these harmful chemicals every time that you bath or wash your hair.

100% Pure & Organic Argan Oil from Aria Starr
You should also be aware that there are many types of petroleum related products and ingredients that are used in households around the world. Many consumers purchase mineral oil and petroleum jelly without giving much thought to where these products come from. From the name itself, you can see that petroleum jelly is a product that results from the production of the same ingredient that you use for fuel in your car.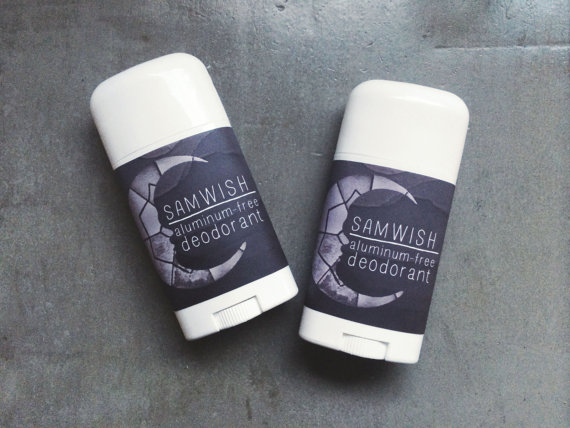 Sam Wish Aluminum Free Deodorant
There are all types of heavy metals that people encounter every single day, many of which can be avoided. One of the most disturbing is aluminum, which has been associated with cognitive decline. It is in nail polish and many other common products that you use regularly.
Perhaps the most disturbing use of aluminum is in antiperspirants and deodorants. Unless the one you use specifically states that it is aluminum-free, you could be applying a heavy metal to one of the most sensitive areas of your body where it is readily absorbed. Some health practitioners correlate in the use of these products with instances of breast cancer.

Handmade Soaps by Black Kettle Soap Company
Triclosan is added to many products today which is often proclaimed to be a great way to fight off germs. This is a dangerous ingredients that is often printed on the front of package labels because people think that it will keep them safer from harmful germs. While it will kill harmful bacteria, you can achieve equally good results with a regular soap and water washing.
The dangers of triclosan include reduced muscle function and disrupted hormone regulation. The thyroid imbalance and estrogen troubles are certainly reason enough to avoid anything containing triclosan. If that is not enough, consider the fact that triclosan was first registered and still is a pesticide.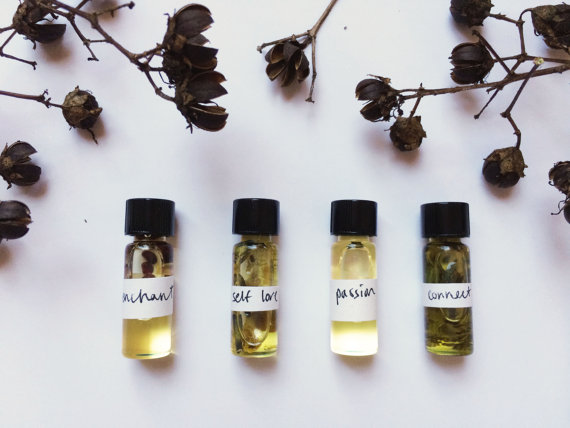 All Natural Perfumes by Sam Wish
Perhaps the most frightening ingredient on this list is "fragrance." That one little word seems innocent enough but is actually a blanket term that covers more than 4000 different chemicals that are sneaking in your health and beauty products. The side effects include potential harm to every system in your body.
Because manufacturers do not have to reveal what is covered under that label, you should avoid anything that does not clearly state the origin of fragrances. This is the best way to stay all natural and know what you are putting on you body.
If you remove all of the products in your home with these five ingredients, you will make a tremendous step toward a healthier you. Even some "all-natural" beauty products may contain harmful ingredients. By researching what you put on your body, you can be assured that you will look better and feel better.
About the Author: Stephany Lehman is a skin care and natural health enthusiast. She helps to run a site, AriaStarrBeauty.com that shares her passion and commitment to organic skin and beauty care.
This blog may contain affiliate links.
Let's Stay Friends!
Insta | Pinterest | Enews | TikTok