Greetings ladies, gentlemen, and fellow Lushies! It's been a little over 8 years since I first discovered the marvels of the natural and cruelty-free company, Lush Cosmetics. For the longest time, I only knew about their luxurious bath goodies, but a couple months back my life had changed. I was making my usual rounds in the bath section of the store, when one of the employees offered a complimentary demo of some products. How could I say no to that?! Needless to say, I've been hooked ever since.
5. H'Suan Wen Hua Hair Treatment
Price: $20.95
How it works: Apply a generous amount to dry hair, and leave on for about 20 minutes. Pop in the shower to rinse it out. Shampoo and condition as normal.
Why?: I've recently just starting using this pumpkin-pie-scented hair treatment, and I'm so in love with it. My hair is pretty damaged due to over-bleaching and dye-ing it. Thanks to this product, my hair is softer than ever, and the damage is to a minimum now.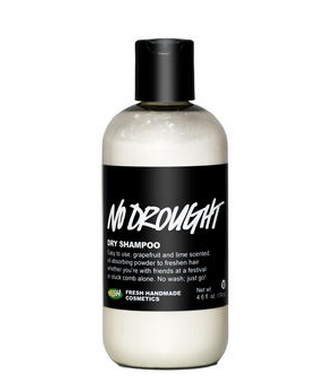 4. No Drought Dry Shampoo
Price: $6.95 – 13.95
How it works: Sprinkle a good amount in your hand, then apply to hair. Either rub or brush it in. The darker your hair is, the more you have to work it in.
Why?: On days where I don't have time (or just don't want) to wash my hair, this is my savior. Also, the less I wash my hair, the less the color fades. This particular dry shampoo also gives my dirty hair a little bit of volume when fluffed, and takes away all the shine.
3. Ocean Salt Face & Body Scrub
Price: $21.95 – $35.95
How it work: It's simply a face and body scrub, so use as much as desired and exfoliate away!
Why?: I've always had dull skin, and the vodka-infused limes (yum!) eat away at all the nasty bacteria on the surface to help brighten your skin. I use this beach paradise on my shoulders and feet to get the access dry skin off, and to prevent and calm my back-ne. I have dry and sensitive skin, so I actually use the Self-Preserving version just for my face. This one has smaller grains of salt and a honey-tofu base that is a little less intense. If you plan on only using it on your face I recommend getting the travel size, just because a little bit goes a long way with this stuff.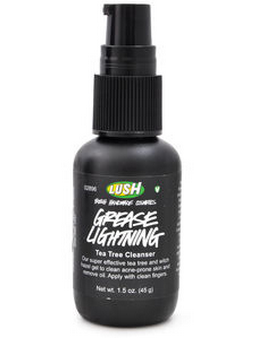 2. Grease Lightning
Price: $13.95
How it works: Use about one pump and rub onto your face. Apply as needed. I always use this right after I wash my face.
Why?: Acne and grease might as well be my best friend. Thanks to this aloe vera serum, I have minimal breakouts and hardly any grease on my face now. It does work best with a moisturizer, because that tea tree oil can dry you out sometimes, but it's not necessary. This bad boy is always in my purse, ready whenever I need him!
1. Fresh Farmacy Facial Cleanser
Price: $9.95 /or buy by the Lbs. in-store
How it works: Use like a regular bar of soap. Use as needed.
Why?: I've always struggled to find the perfect soap to properly clean my face. Everything I tried was either too harsh or a waste of time and money. This solid cleanser is the perfect mix for my face. It doesn't dry my skin out, it prevents breakouts, and soothes any damage I do have on my face. It's basically a little slice of calamine heaven.
Leave a comment below telling us your favorite Lush products!
Let's Stay Friends!
Insta | Pinterest | Enews | TikTok