Newly Added, The Love Witch: 
This new movie has quickly become one of my all time favorite witch movies! It is a new movie that is made to look like a vintage 60's flick with references to Vertigo and Bell, Book, and Candle that we mention below. It's an absolutely fascinating tale of a witch that is in love with being in love and seduces the men around her. The sets are just a dream with large paintings that look like tarot cards and graphic pentagram rugs. Don't miss this great new film!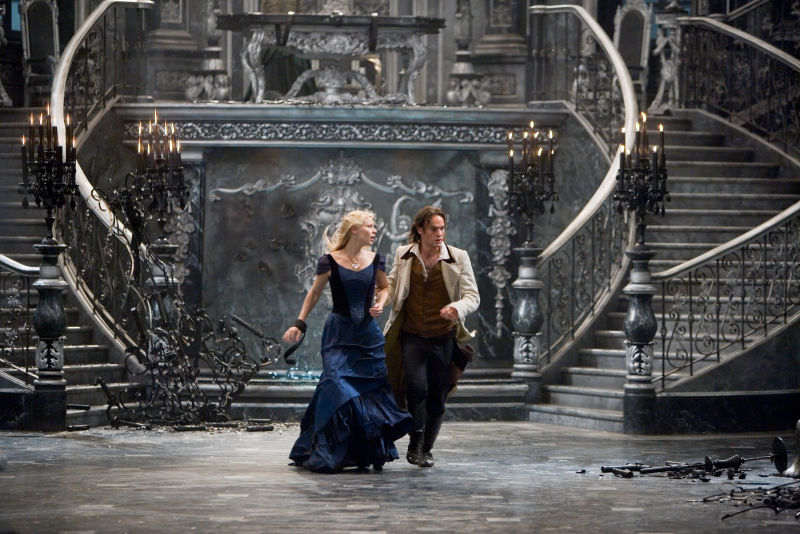 Stardust:
This film has an amazing ensemble cast of Claire Danes, Michelle Pfeiffer, Robert DeNiro, Claire Danes, Ricky Gervais, Rupert Everett, and the list goes on and on. This is a super cute family friendly film about a boy who travels into a magical land to retrieve a fallen star for the girl he loves. Needless to say, chaos ensues. There are unicorns, witches, and magical princes. And it's based on a Neil Gaiman book!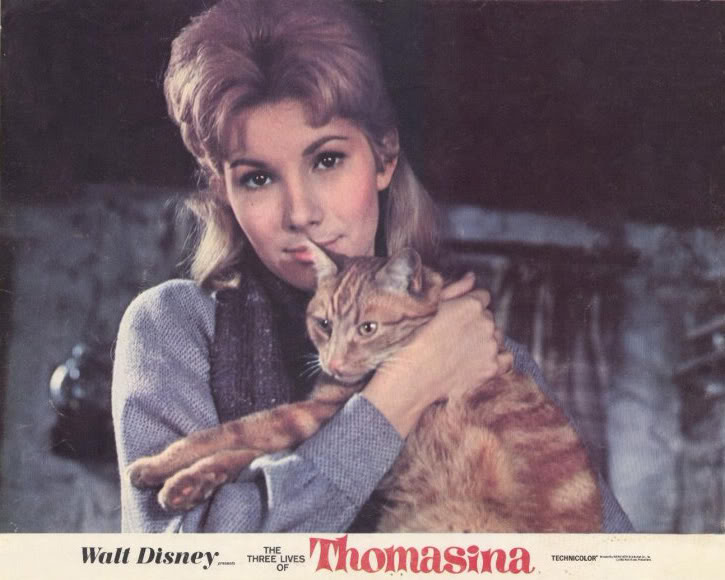 The 3 Lives of Thomasina:
Most people would forget about this amazing witch movie made by classic Disney! A beautiful witch lives on her own near the edge of town homesteading and healing animals. When the daughter of a vet thinks that she has lost her beloved cat to a terrible disease, the witch heals the kitty. This movie explores the difficulty of father daughter relations, trust, and how meaningful it can be to keep pets.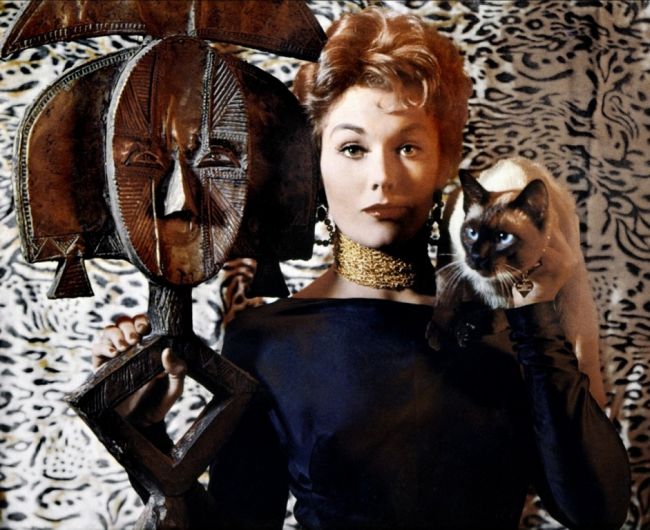 Bell, Book, and Candle: 
This film stars Kim Novac, James Stewart and Jack Lemmon in a very stylish pic set in a boutique of indigenous African Art. This film was released at the same time as Vertigo and has similar supernatural themes but is a quirky, romantic romp. Kim Novac plays a witch that comes from a family of witches and James Stewart is a writer who moves into an apartment above her shop.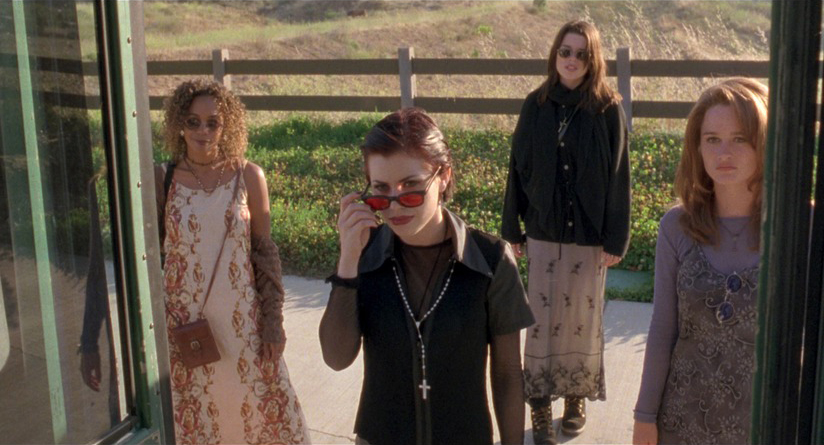 The Craft:
 A classic 90s flick about a group of outcast witches. This movie is perfect for anyone that has ever felt like the world is unfair. The soundtrack is pretty great too. The new girl at a Catholic Prep School meets 3 bullied outcasts. Together they use magic to avenge those who have mistreated them.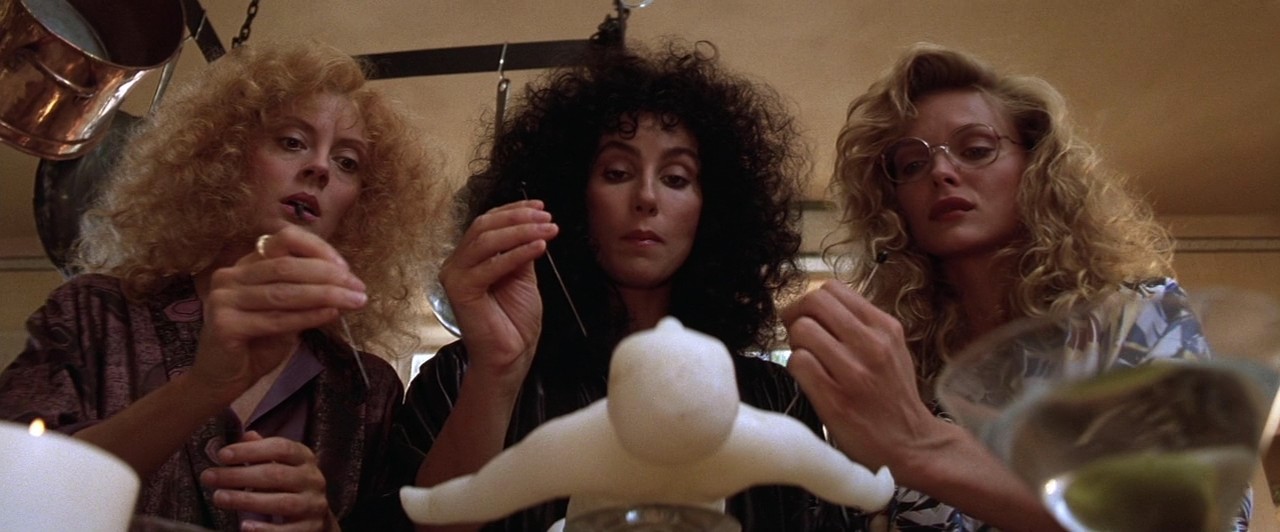 The Witches of Eastwick:
  Set in a Northeastern small town, a mysterious and wealthy Jack Nicholson moves to town and charms Cher, Susan Sarandon, and Michelle Pfeiffer. But when it's time for these ladies to move on, well getting away from Jack proves difficult indeed! These ladies have never looked so gorgeous lounging around eating cherries in a giant mansion.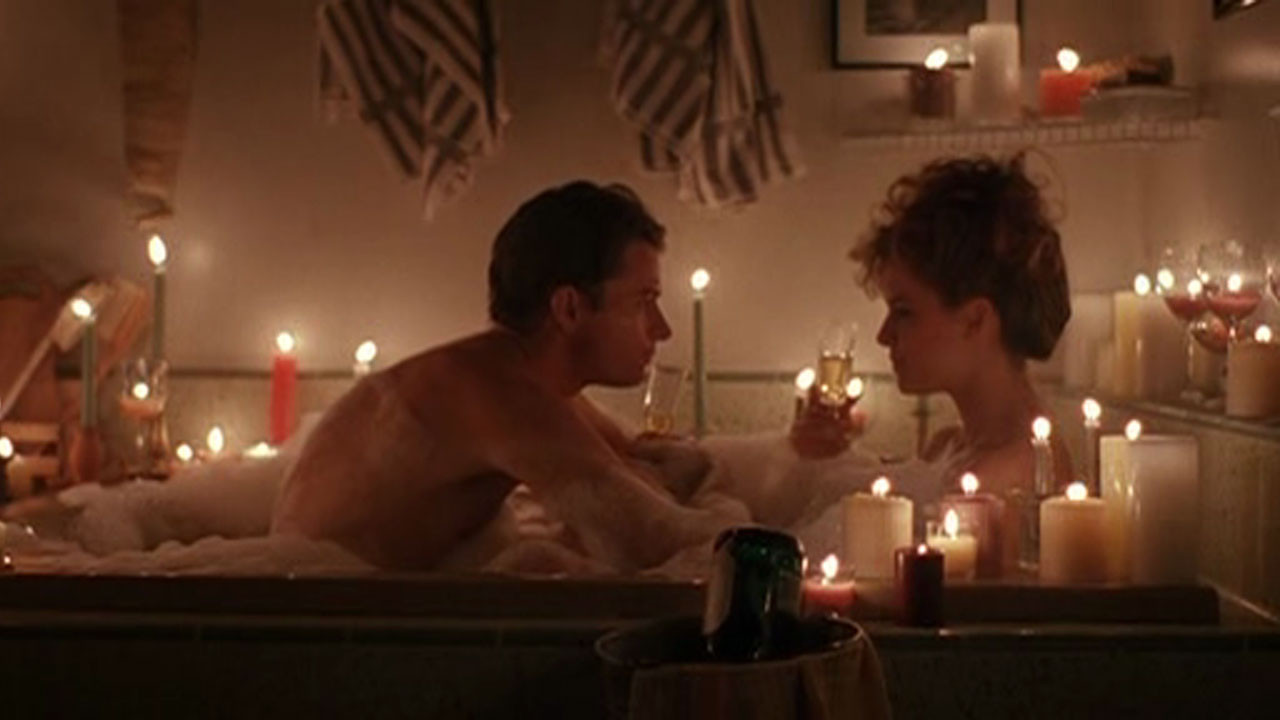 Honorable Mention-Spellbinder:
 This was a hard one to pick. The Wizard of Oz, The Wicker Man, and The Witches with Angelica Huston are all great movies. I picked Spellbinder because it's a lesser known 80s horror romp that's campy and full of amazing 80s hair and ensembles. Kelly Preston is just so cute and the leading lady. I'm not giving anything away!
More Great Choices:
The Wizard of Oz
Return to Oz
Eve's Bayou
Teen Witch
The VVitch
Kiki's Delivery Service
Bedknobs and Broomsticks
Hocus Pocus *
The Wicker Man (1973)
Witch Movies to Watch with Caution:
Practical Magic – Pop Culture Fun but be aware that this is not well reviewed film. Expect some nonsense, but it does seem to have a cult following.
I Married a Witch – Veronica Lake is stunning, but this movie is a bit slow.
The Witches – this is actually a great kid friendly classic movie but a negative portrayal of witches. So be prepared to root against the witches much like Hocus Pocus.
Hocus Pocus 2
TV Series about Witches
Discovery of Witches
The Witches of East End
The Worst Witch
Mayfair Witches
The Magicians
The Good Witch
Chilling Adventures of Sabrina
Sabrina The Teenage Witch
Salem
Let's Stay Friends!
Insta | Pinterest | Enews | TikTok