I love crystals. At home, I decorate with rock & fossil specimens, and art prints of geodes. I like making crystals into everything! Here's one of my favorite ways to use crystals – for cocktail stirrers. So here's a fun way to dress up your fridge or office dry erase board with DIY Crystal Magnets. It's another easy and stylish DIY.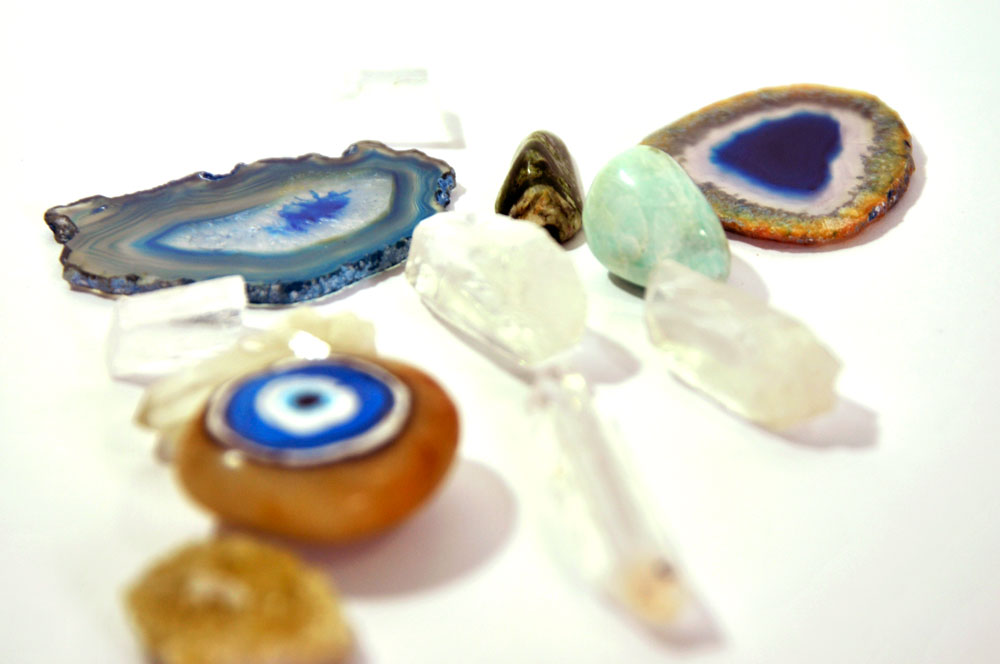 You can use any kind of crystal. I wanted to make a series in the same color palette so I found some quartz, agate slices, amazonite, and fluorite. All you need are a few additional supplies to make your DIY Crystal Magnets.
Supplies:
Crystals
Magnets (small enough to be discreet)
E6000
[Tweet ""Crystals are living beings at the beginning of creation." – Nikola Tesla http://bit.ly/2cdRPOK #diy #crystal"]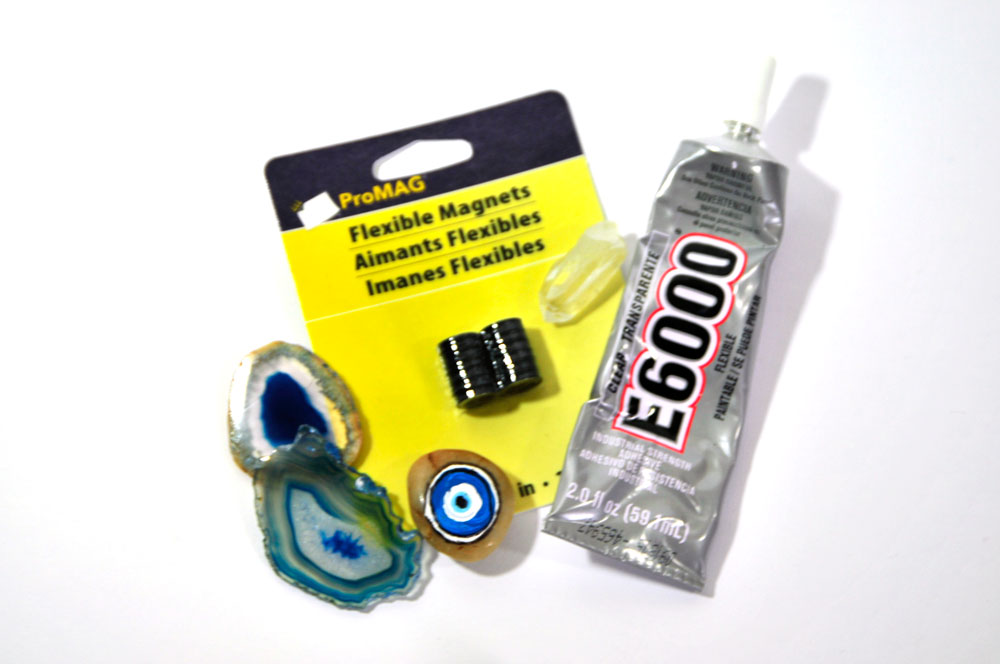 This DIY is so simple but does have a couple of tricks.
Use the E6000 to glue the magnet to the crystal. Make sure the portion of E6000 is generous. Hold the magnet in place for at least a minute. It's takes a full 24 hours for E6000 to dry and you should be really careful with your magnets until then. You may want to prop up your crystal magnet so that the magnet stays in it's proper place while it's drying.
Another trick is matching your magnet size and magnet strength to the size of the crystal. The magnets at craft stores aren't too strong so be sure to go to the hardware store or order magnets online if you are mounting a heavy gemstone.
[Tweet ""The magic is inside you. There ain't no crystal ball." – Dolly Parton http://bit.ly/2cdRPOK #diy #gemstone"]
Now stick them on your fridge or anywhere you choose!
And Voila – DIY Crystal Magnets!
Let's Stay Friends!
Insta | Pinterest | Enews | TikTok