These drink stirrers are just too gorgeous for words! They are remarkably easy to make and a perfect for any gorgeous party or occasion. I paired mine with a Modern Hurricane Cocktail that you can learn how to make here.
The color of the cocktail so perfectly matched the color of the DIY Agate Crystal Drink Stirrer that I just couldn't resist drinking it! We've made lots of cocktail stirrers like these here.
But these Agate Swizzle Sticks have got to be my favorite! All you need are a few simple supplies and 5 minutes.
Supplies:
Small Agate Crystal Slices (Any Color)
Thick Wooden Swizzle Sticks (or Plastic Swizzle Sticks)
Hot Glue
Seriously that's all you will need! First, like the pictures above, make a small strip of hot glue along the top of the wooden skewer. Be sure that there's plenty of glue and that it's nice and thick.
Second, quickly press the agate crystal onto the hot glue and quickly line it up exactly where you want it. Hot glue dries really quickly so you will have to get your crystal into position fast! Hold the crystal in place for about 20 seconds. When you pull your hand away, make sure that the glue has hardened and the crystal will stay in position.
Don't take your hand away until the glue has dried!
Viola! Your DIY Agate Crystal Drink Stirrers are finished!! But let's just give them a few extra minutes to dry before setting them in a cocktail. After just a few minutes, flip your swizzle stick over so you can see the back. To give them an extra professional boost, look for any extra glue and slowly peel it off. Hot glue peels really easily.
Now remember to be careful with Agate Crystal Drink Stirrer! They are crystals so they can break. They are also a little top heavy, so be sure that they fit in your glass correctly. And drink up! It's surely Happy Hour somewhere.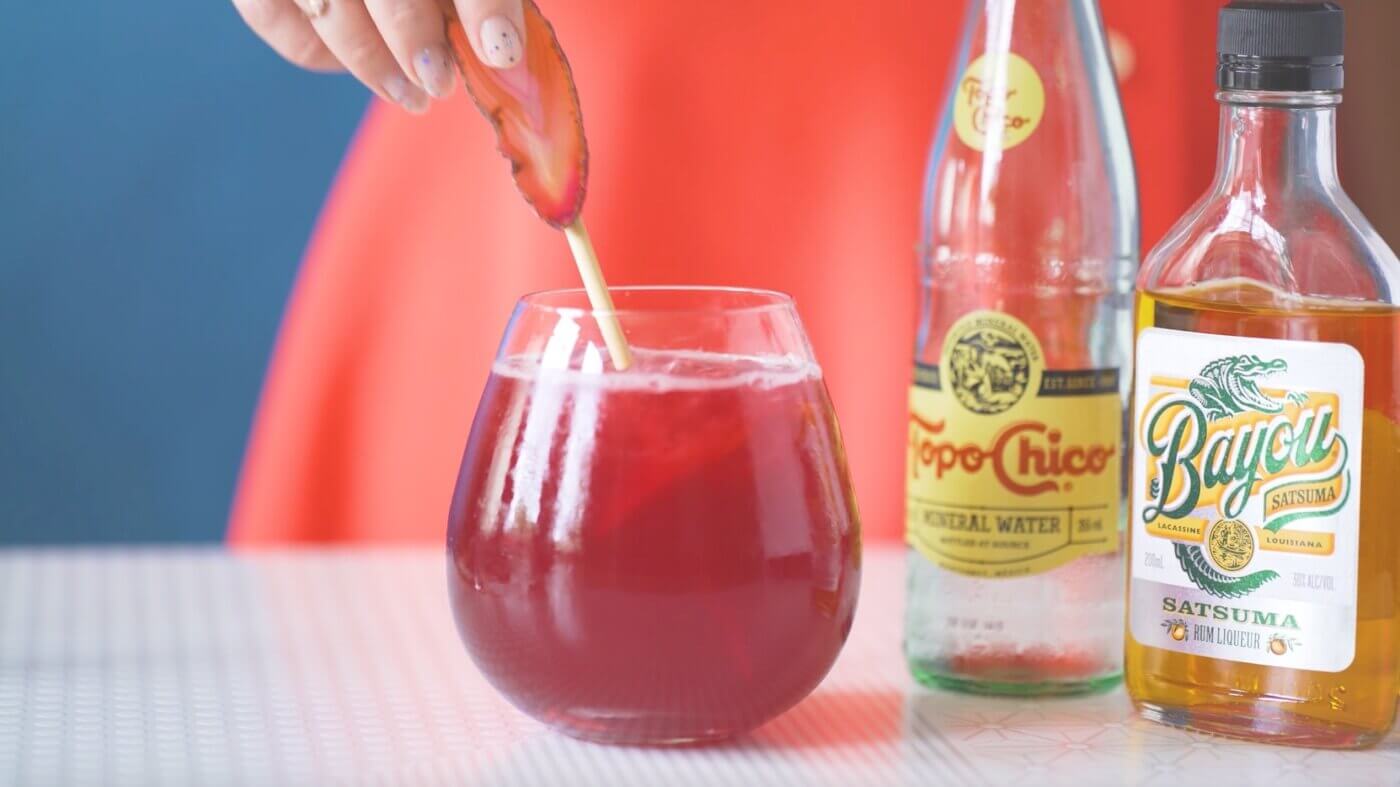 Let's Stay Friends!
Insta | Pinterest | Enews | TikTok