Tangram Coasters, Tetris Coasters, Geometric Coasters! These super cute coasters have a ton of different names. They add a little bit of whimsey to your home dining no matter what you call them! Making these geometric coasters only require a couple of simple steps and simple supplies. Let's show you how.
Supplies:
Tangram Pieces
E6000
Sandpaper
We used several different types of tangrams and math puzzle pieces that you can find online or at a local teacher supply store. These come in a variety of colors and shapes. The only other supplies you need are E6000 and sandpaper.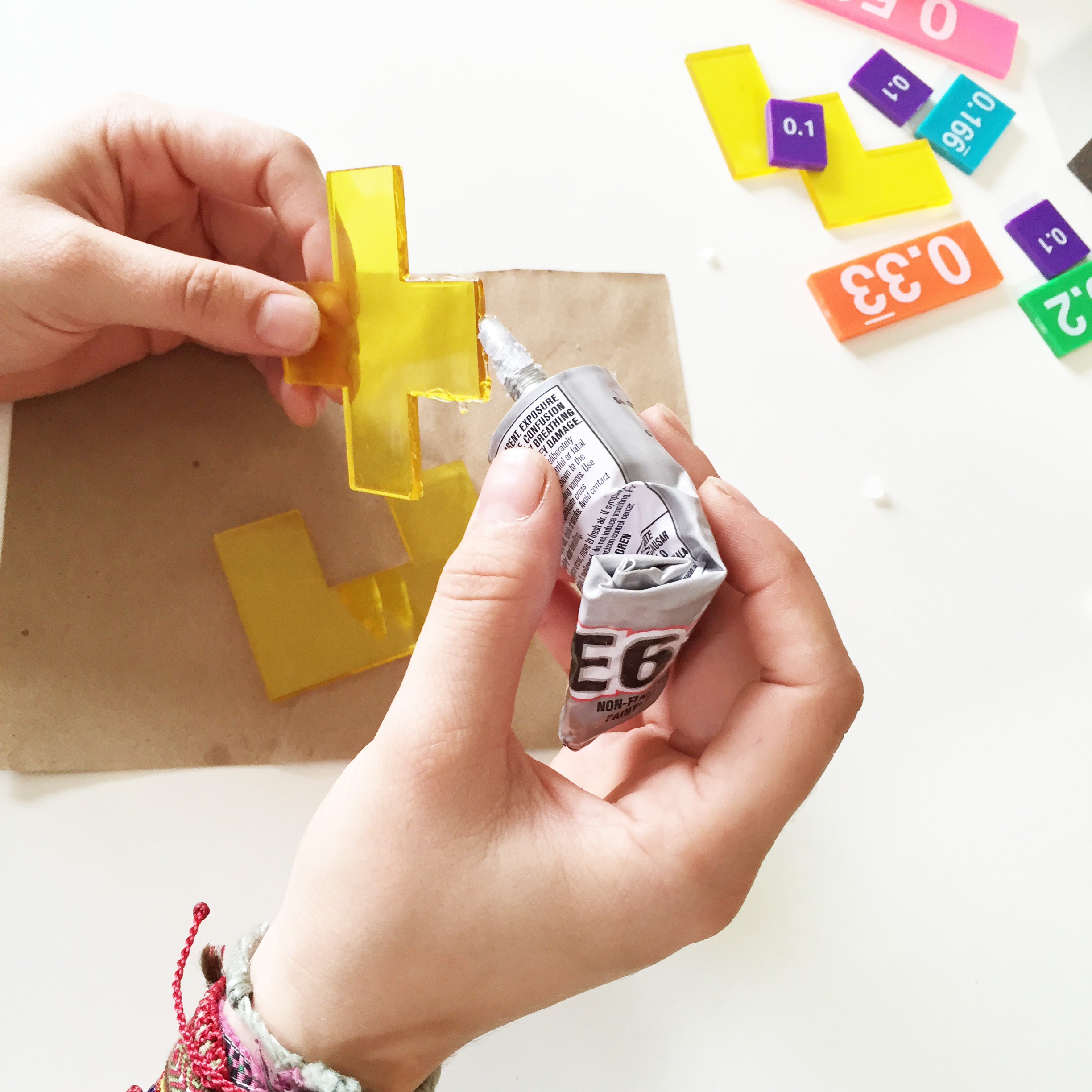 Place the individual tangram pieces together to find shapes and colors that you fancy. Be sure to test your pieces and how they shape up together before you start gluing. Any of the edges that touch together will be the places that you glue. To prepare these edges score them, just like you would clay, by brushing them with the sandpaper. This will break up the edges further to create a stronger hold.
Now glue the tangram pieces together and let them dry. E6000 takes about 24 hours to completely cure, so be patient. Voila!
These geometric coasters would make a perfect gift for any mathy friend's housewarming party or to make with a kid that is really into Tetris. Tangram pieces come in every color of the rainbow so browse around online and see what cool things you find!
Let's Stay Friends!
Insta | Pinterest | Enews | TikTok