What's more amazing that a well crafted handmade product? How about when it's gorgeously packaged! I love it when a product is packaged so perfectly you can't even open it. Or when the packaging is so inspiring that you need to save it.
Here are some great ideas for all you handmade makers that are looking to upgrade your packaging. It's also super fun eye candy for those of you that like to shop cool products. We focused on a more handcrafted aesthetic – so all of these ideas are things that you can repeat at home for birthdays, weddings, or Winter Holiday gift wrapping. These are not the packaging ideas that you would need to order from a box design company!
Ice Cream Cone Gift Tower with Sprinkles!
Tell Love and Party Blog made this super fun ice cream cone gift tower! The yarn pom pom cherry on top really completes it.
Dip Your Packages in Paint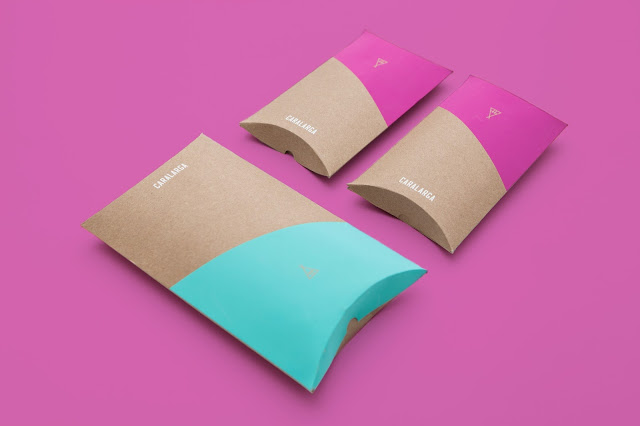 These boxes are created by Mexican Jewelry Designer Caralarga. I love the simplicity of the kraft paper and the color scheme of turquoise and magenta.
Glittery Jewelry Boxes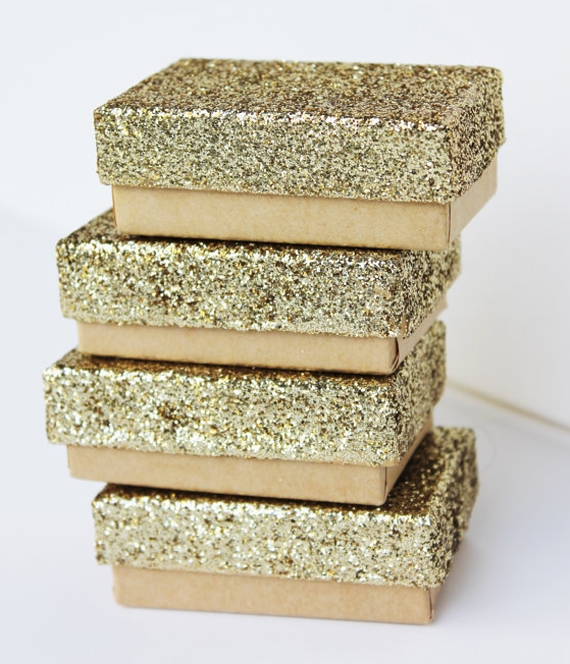 How cute and simple is this? Just take an ordinary jewelry box and coat the lid in gold glitter.
Simple Hand Drawn Gift Wrap
Simple line drawings transform this paper into something extraordinary. It's minimal futuristic and such a fresh use for a paint pen!
Flower Prints with Gold Leafing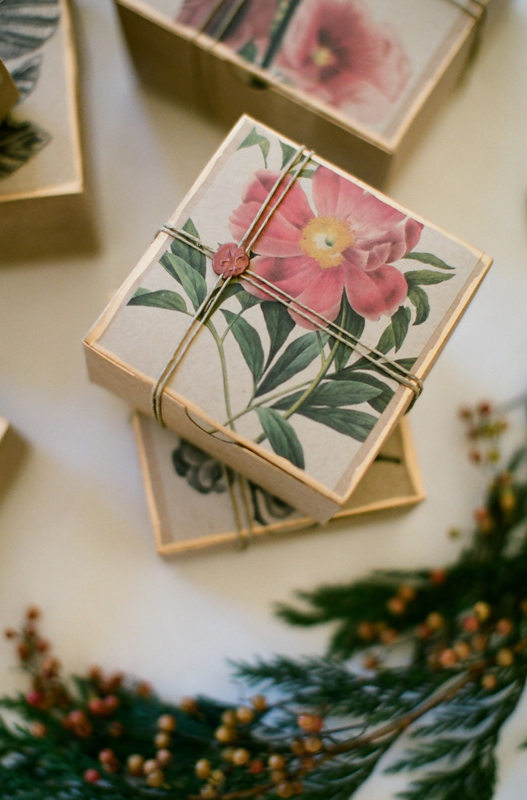 All it takes is copy paper prints of flowers and some gold gilding to make these DIY boxes. The wax stamp and twine gives it a classical rustic feel.
Acorn with Bakers Twine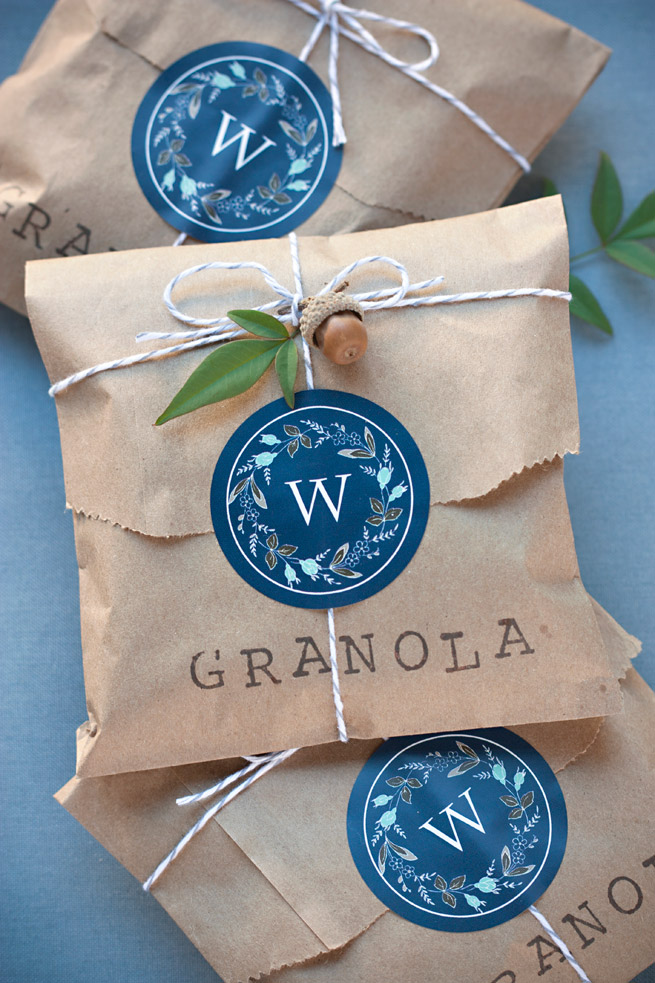 Customized stickers can upgrade any handcrafted package and stamps never go out of style. The acorn as a final touch completes this diy gift wrapping.
Simple Nature Boxes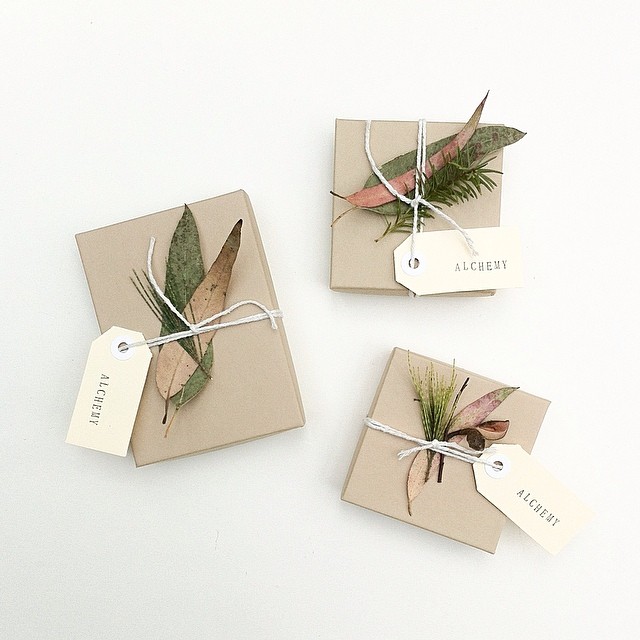 What's more perfect than a simple series of leaves? How about these gifts with hand stamped luggage tags and bakers twine? These are products that come from jewelry company Alchemy.
Handcrafted Lilies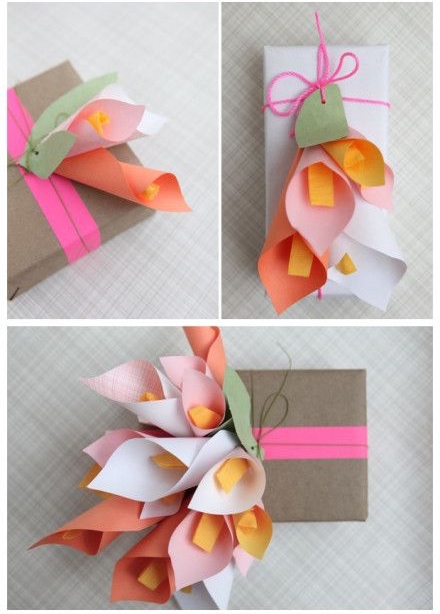 With just some simple folds and bright colors you can turn your package into a bouquet of flowers!
Simple Folds Turn these Packages into Animals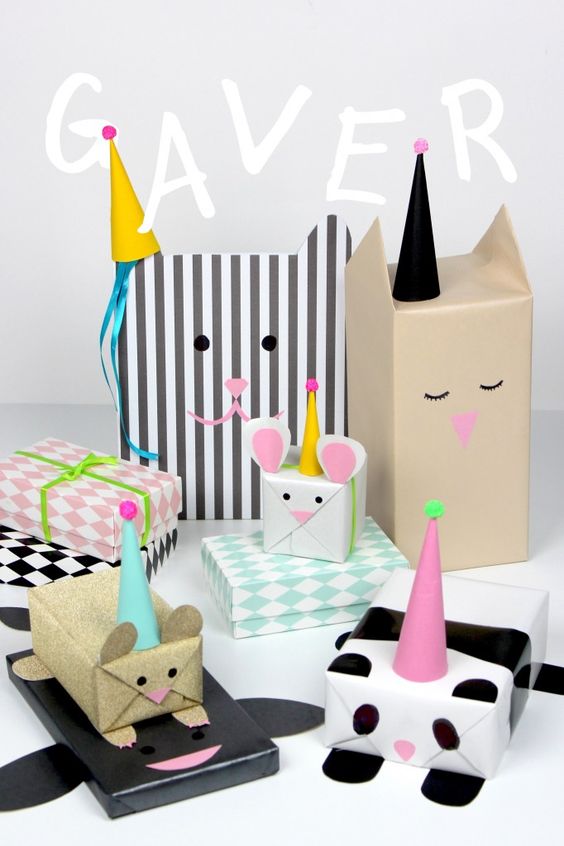 Adorable animals with party hats – what more could you ask for! Draw eyes and noses and add paper paws and ears for the cutest gift wrapping around!

Let's Stay Friends!
Insta | Pinterest | Enews | TikTok