Written by Aliana Caithlyn, Blogger Photo: Still from Mouth & Foot Painting Artists
When it comes to Hollywood A-Listers, the photos or news that we often see are about award shows, their latest projects, workout regimens and anything to do with their luxurious lifestyle. We tend to forget that they have hobbies and habits, just as any regular person does, so when we find out they have the same interests as us, it's pretty exciting. As it turns out, there are a lot of celebrities out there that love to get crafty in their downtime!
In fact, there are plenty of famous names that are working to encourage others to embrace their creative side. Although Jennifer Garner doesn't see herself as crafty, despite her friends claiming that she loves to bake, back in 2015 she worked on a project with Jo-Ann Fabric to retail kid-friendly DIY kits in support of Save the Children. Among young kids and school-aged children, arts and crafts are often deemed as "female" activities, and as the unisex children's clothing line Tootsa shared on their blog, "Manufacturers have of course reinforced these stereotypes to help market their products and make more money." But rather than imposing gender roles, We Made It by Jennifer Garner focused on categories such as Grow, Memorable, Playful and Sweet that would appeal to both boys and girls from ages 4 to 11.
To dispel any myths that activities like sewing or painting are hobbies for girls, we've lined up a bunch of male celebrities that have dabbled in a few crafts: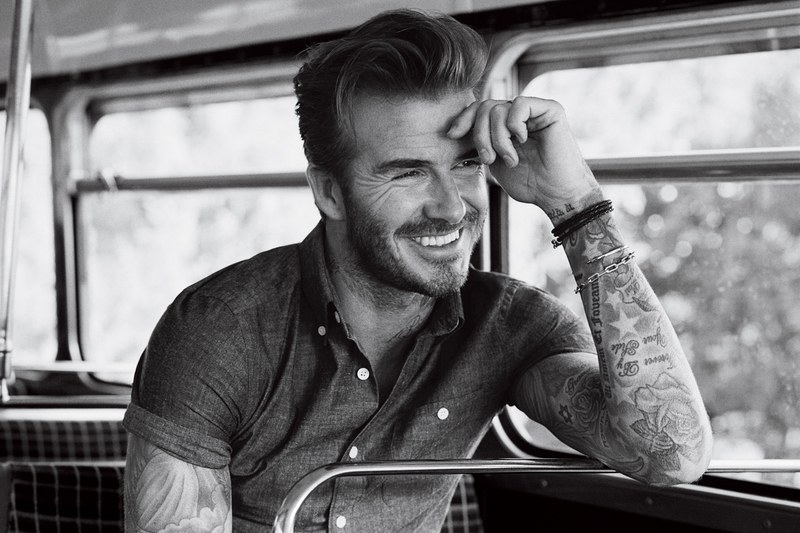 Photo by Alasdair McLellan, from the GQ Magazine Article Quoted Below
1) David Beckham
He may have made his name through soccer, but when he's at home, he's a dad that will do anything for his children, even help them sew clothes for their dolls. Earlier this year, Victoria Beckham posted a picture on Instagram of him helping his daughter Harper stitch up tiny clothes. In an interview with GQ Magazine, David Beckham explains that he and his wife are very traditional parents making their own popcorn for movie nights that participate in a lot of activities with their kids, like (most of the time they watch Frozen).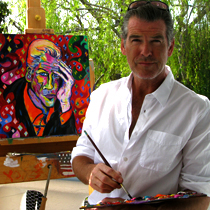 From PierceBrosnan.com
2) Pierce Brosnan
For those that are unaware, the former James Bond actor leads a double life as a painter. He had trained as a commercial artist, which led him to a new opportunity after school as a trainee artist in a studio in South London. He also explored theater, which eventually motivated him to pursue a career in acting instead. He picked up painting again in the 1980s, during the time that his wife was suffering from an illness—art was therapeutic for him. Brosnan has been painting ever since, taking inspiration from Picasso and Kandinsky. Proceeds go to the Brosnan Trust, which funds a number of charities.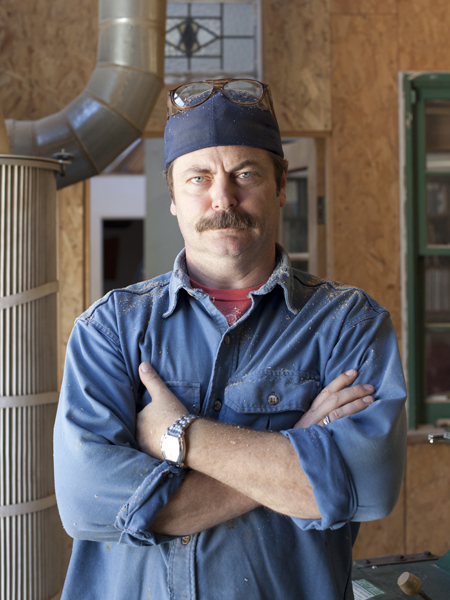 Photo from the Offerman Wood Shop
3) Nick Offerman
Everyone's favorite character from Parks and Recreation is the ultimate craftsman and woodworker. Nick Offerman opened up the Offerman Woodshop in East Los Angeles, working with a small group of woodworkers to craft items from small spoons to furniture. They have also made canoes and their own pinball machines. They source their materials from fallen trees throughout LA and northern California to keep the business sustainable. Check out his store for more interesting and unique handcrafted items.
Do you know any other male celebs that like to craft? Let us know in the comments section below.
Written by Aliana Caithlyn

Let's Stay Friends!
Insta | Pinterest | Enews | TikTok