–or —
Join Pop Shop America for stylish and modern craft classes in Houston TX, across the state of Texas, and all around the USA. We host public events, art classes, diy lounges at major festivals and more. Here's where you can find out more about what crafts we can teach you.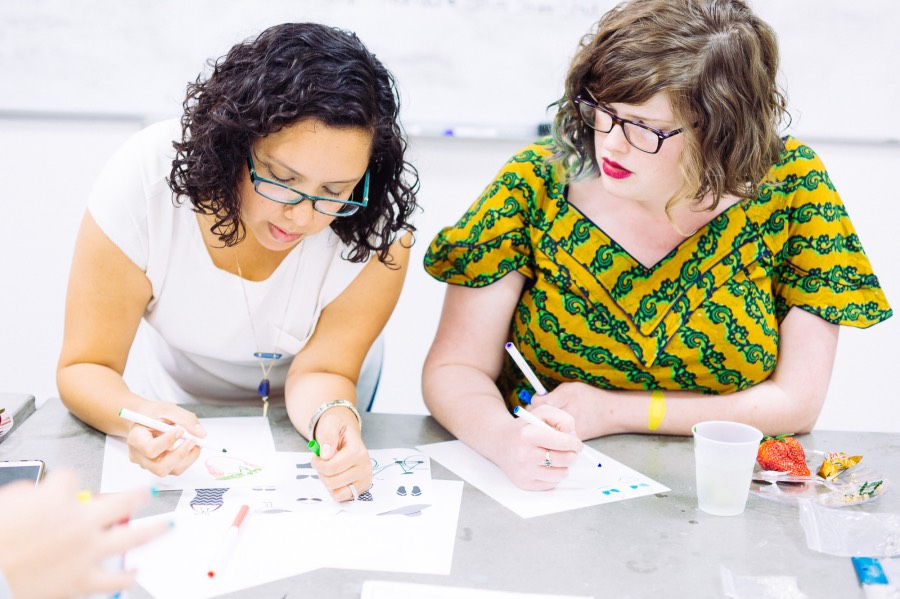 Do you want to host a private event for your bridal party, office, or family friendly event? If so, we have ideas that are perfect for you!
Here is our main list of ideas and inspiration for your event. These are some of our most popular interactive craft activities. But this certainly isn't the limit of what we can do! We custom create workshops for all types of themes, colors, styles, and locations to make your event perfect!
We are happy to bring these stylish and interactive experiences to your bridal shower, birthday party, or a gals night out! Most workshops last approximately 2 hours but can be lengthened or shortened based on your goals. These events can be hosted at public festivals, private parties, and personal residences. We can even help you find an event location that's perfect for you.
We bring all the supplies, materials, and everything you need to create a finished project from beginning to end. Our teachers work with every age group and have years of experience teaching. Classes are fun and beginner friendly. You'll walk away with professional quality finished craft products.
This is the perfect place to decide what craft activity you want at your event. To book a workshop, call us anytime, or email us here.
1. Terrariums
2. Candle Making with Essential Oils
3. Beginner Friendly Watercolor Painting
4. Calligraphy & Brush Lettering
5. Macrame Wall Hangings
6. The Basics of Essential Oils
7. Beard Oil & Sugar Scrubs
8. Mala Necklaces or Bracelets
9. Cyanotype Photography
10. Flower Arranging
11. Faux Flower Crowns
12. Clay Marbled Ring Dishes or Coaster Sets
13. Glass Etched Barware
14. Build Your Own Hula Hoops
15. Gastronomy Experiments
16. DIY Your Own Mud Mask Bar
17. Leather Accessories for Guys & Gals
18. Wall Mounted Mason Jars
19. Chalkboard Painting & Lettering Class
20. Marbled Coffee Mugs & Sharpie Coffee Mugs
21. DIY Boutonnieres & Corsages
22. Make Your Own Dreamcatchers
23. Painted Planters Workshop
24. Macrame Planters Workshop
25. Make Your Own Bath Soaks with Essential Oils Workshop
26. Marbled Stationery Workshop
27. Chevron Painting Workshop
28. Wood Block Printed Tea Towels & Napkin Sets
29. Gilded Animal Ring Dishes, Photo Holders & More
30. Melt & Pour Soap Making
31. DIY Dinosaur Planters with Succulents
32. Wood Burning
33. Acrylic Paint Pouring (Requires Next Day Pick Up)
34. Lip Balms & Glosses
35. DIY Slime Making
36. Kitchen Spice Filled Ornaments
37. Treat Box Gift Packaging Bar
38. DIY Marbled Clay Beads
39. Make Your Own Smudge Sticks
40. Agate Gemstone or Leather Cocktail Stirrers
41. Gold Gilded Barware
42. The Basics of Jewelry Making
43. Kawaii Jewelry Workshop
44. Giant Paper Flowers Workshop
45. Macaron Painting Workshop
46. Shrinky Dink Accessories
47. DIY Seed Bombs (Messy Workshop)
48. Foldable Gingerbread Houses
49. Geometric Shaped Candles
50. Gilded Seashell Candles
51. Stylish Painted Pumpkins
52. Wreath Making Workshop
53. No Sew Vegan or Real Leather Clutch Purses
54. Make Your Own Cocktail Bitters
55. DIY Moon Phase Wall Hangings
56. Gemstone & Faux Flower Hair Accessories
57. Origami Workshop
58. Shadow Puppets for Kids
59. DIY Rope Coasters, Trivets & Place Mats
Bonus: Modern Embroidery Hoops
Ready to schedule your event? Contact us anytime for pricing and availability.
Let's Stay Friends!
Insta | Pinterest | Enews | TikTok