Nothing says fall like comfort food! My go to is mac & cheese. When it get's cooler, like this fall weather, I daydream of cheesy warm starchy food. Mac & Cheese is so perfectly decadent and filling. The holidays is the best time to indulge and get away with this level of deliciousness!
Here is our Ultimate Mac & Cheese Recipe Round Up by the best food bloggers around the world. We are giving you a little bit of everything. There are some stovetop versions, crockpot versions, bacon filled, and even some with veggies! But these Mac & Cheese Recipes have one thing in common – they are perfectly scrumptious! So enjoy & bon apetit!
5 Cheese Mac & Cheese by The Kitchen is My Playground
This decadent Mac & Cheese is made with 5 different cheeses including Gruyere, Gouda, and Asiago and it cooks in about 15 minutes on the stove. Topping it with bacon is just a little added bonus!
---
Garlic, Bacon, and Beer Macaroni and Cheese by Erica's Recipes
The gooiness of that cheese makes this recipe irresistible! It calls for cheddar and stout beer and bakes in an oven. Yum.
---
Havarti Spinach Mac & Cheese by Life as a Strawberry
This recipe has a simpler ingredient list but just as much creamy flavor. A little bit of spinach is a great way to pretend that Mac & Cheese is healthy!
---
Gruyere & Caramelized Onion Mac & Cheese by How Sweet it Is
Oh. My. Goodness. Gruyere with Caramelized Onions! This recipe also includes some interesting and unlikely ingredients like paprika and nutmeg.
---
Smokey Gouda Mac & Cheese by The View from Great Island
Holy smokes. I've never seen  a Mac & Cheese Recipe more appealing than these adorable individually baked Smoked Gouda versions.
---
Creamy Garlic Parmesan Mac & Cheese by Cafe Delights
Parmesan fried bread crumbs top this 3 cheese Macaroni Recipe. It includes some of my favorite ingredients like garlic and panko.
---
Cajun Shrimp Mac & Cheese by Lemons for Lulu
Cajun Shrimp Mac & Cheese – now we're talking! For such a complex flavor palette this recipe is actually quite simple!
---
Lobster Mac & Cheese by Amy in the Kitchen
Lobster Tails transform this traditional Macaroni & Cheese to an extraordinary meal. Amy suggests this dish as a side to a steak as a new twist on Surf & Turf.
---
Bacon Jalapeno Mac & Cheese by I'm Bored Let's Go
This Mac & Cheese recipe uses fresh jalapenos with a rich cheddar. This recipe is what updated Mac & Cheese recipes are all about!
---
Mushroom Sage Macaroni & Cheese by Culinary Ginger
In this recipe, mushrooms are sauteed with sage for a rich and herbaceous flavor. Need I say more?
---
Roasted Vegetable Mac & Cheese by Lil Luna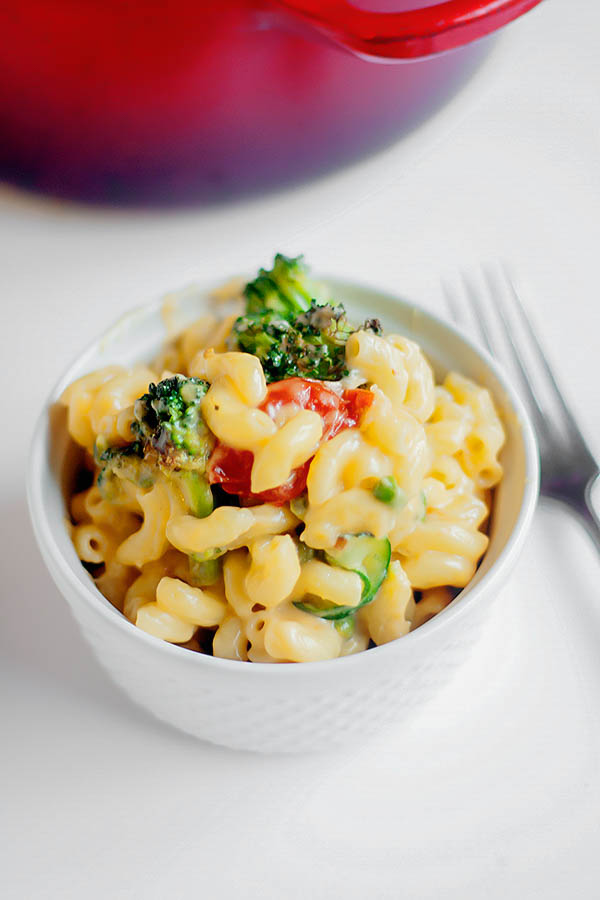 In case you need a break from all this decadence, here's a recipe that full of veggies like broccoli, squash, tomatoes, and peas.
---
Black and Blue Guinness Blue Cheese Macaroni & Cheese
This Mac & Cheese Recipe is inspired by the drink Black & Blue. It combines white cheddar, stout beer, and blue cheese.
---
Crock Pot Macaroni & Cheese by Gonna Want Seconds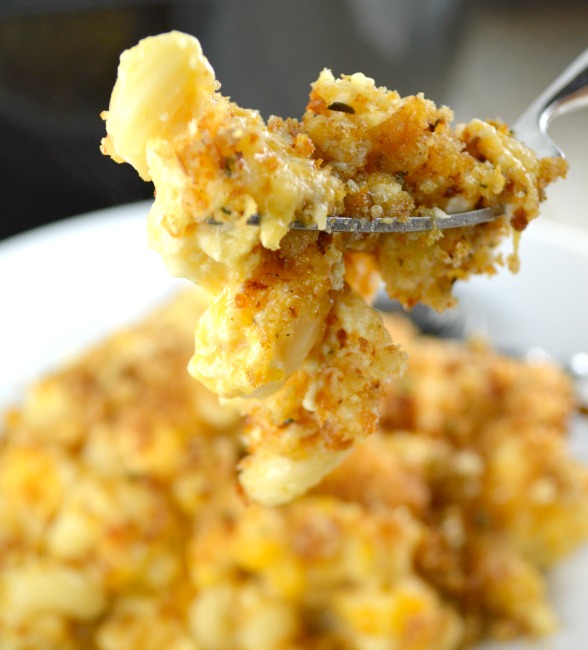 This is the perfect recipe for anyone that is busy or likes prep ahead meals. Slow cooker recipes are one of my favorite things in the world – so enjoy!
---
Creamy Stovetop Mac & Cheese by The Brown Eyed Baker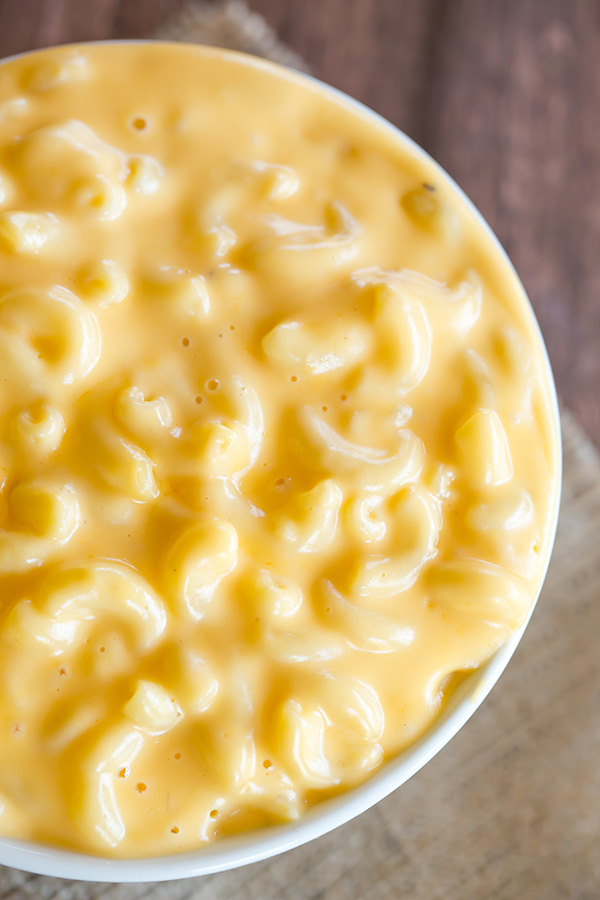 Whoa. Have you ever seen a Mac & Cheese that looks creamier than this? This is the perfect Stovetop recipe!
---
Cauliflower & Cheese by Spicy Southern Kitchen
I'm not going to call this dish totally healthy but it's the perfect alternative when you are looking for a well balanced and still totally delicious cheesy recipe!
Need more recipe round ups in your life? How about these delicious Dewberry Recipes – it's a Texas Tradition!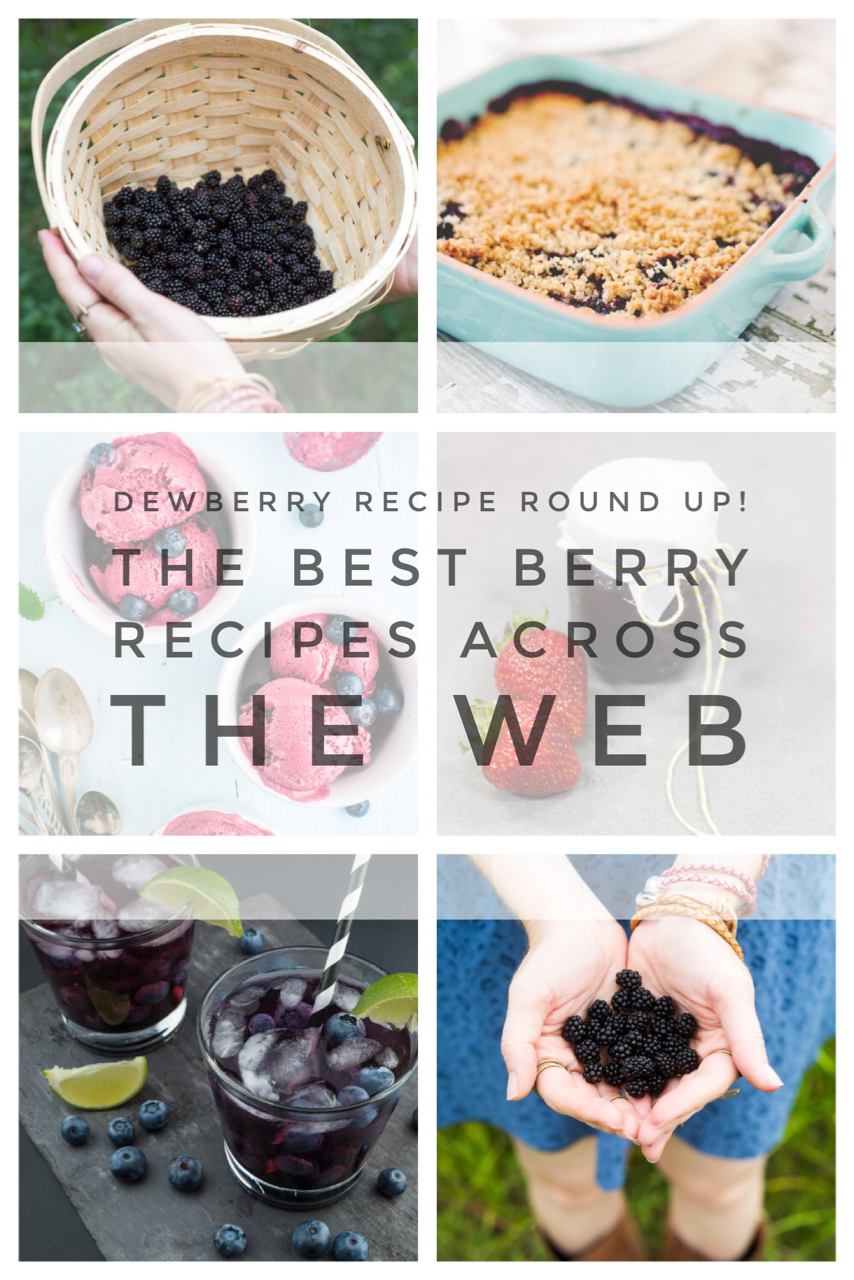 Let's Stay Friends!
Insta | Pinterest | Enews | TikTok