The older I get, the more I appreciate a scratchmade, delicious cranberry sauce. I'm not much of a meat or potatoes person, and I can take or leave the heavy casseroles on the holiday table. But give me a spoonful of sweet/tart cranberry sauce and I am in seventh heaven.
I mixed up my cranberry sauce making this year with a Chipotle Lime Cranberry Sauce, and it got me thinking: I need a whole collection of cranberry sauce variations. And if I'm going to make a collection, I should probably just share it with the world. So here you go: a wide variety of different ways to amp up your cranberry sauce making, just in time for the winter holiday dinner spreads!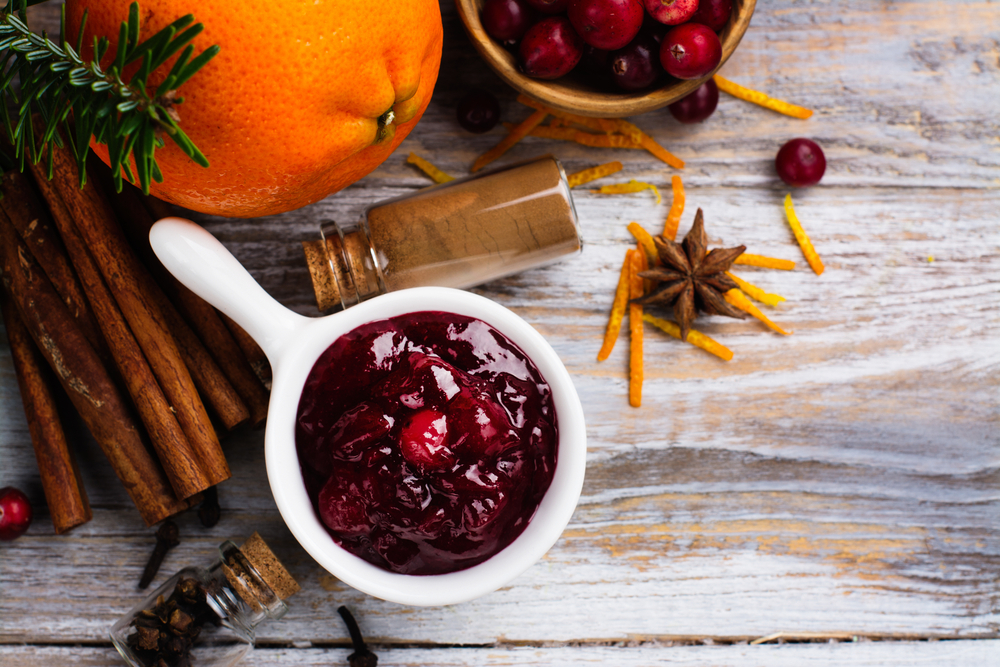 This Tangerine Cranberry Sauce is here on the Pop Shop America blog, and it came about by happy incidence. A lack of orange juice and a substitution of tangerine juice turned out to make the most deliciously sweet and tangy sauce!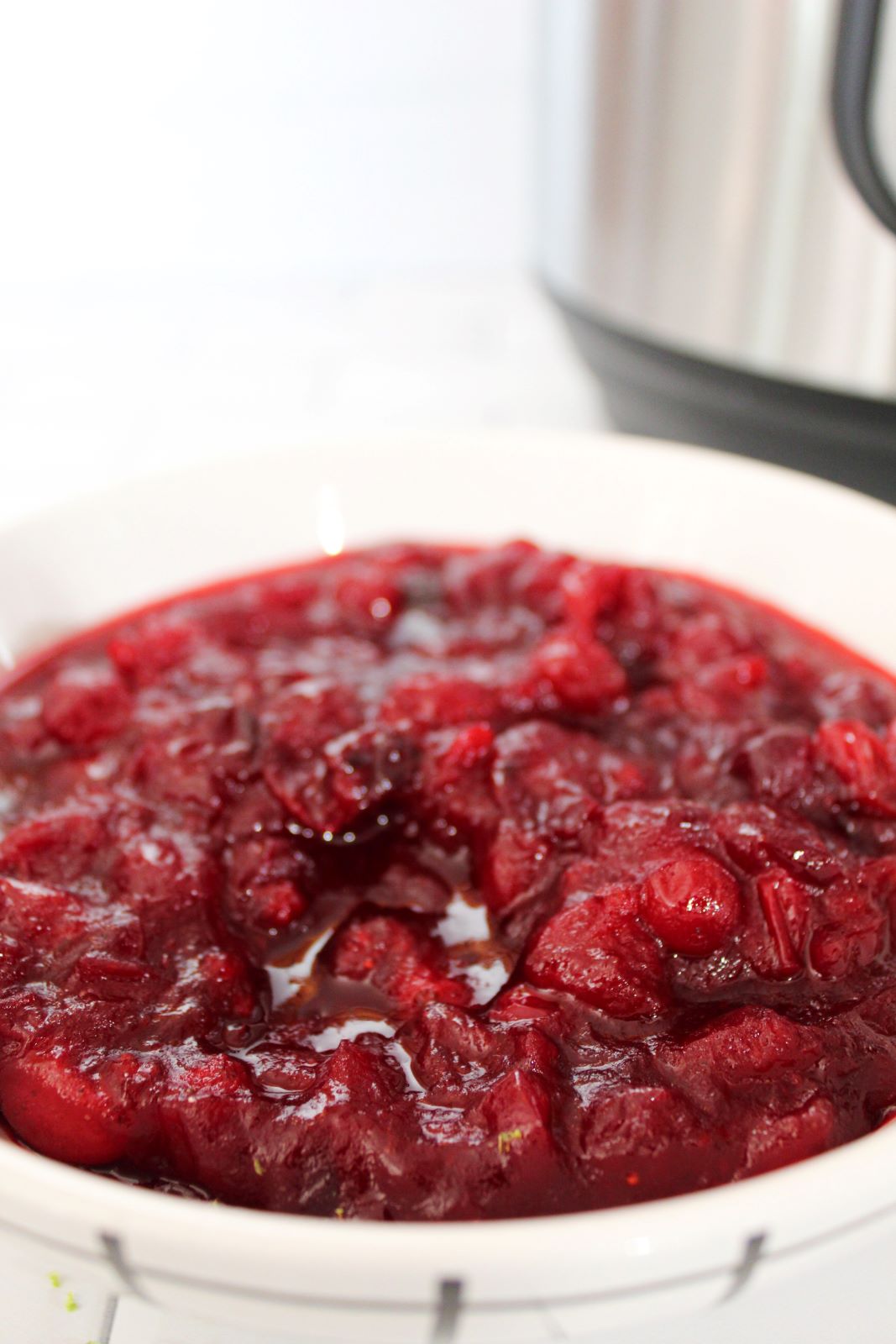 Instant Pots are almost a household staple anymore, especially if you've got kids. It seems like there are never enough hands to go around, so this hands-off Instant Pot (or pressure cooker) cranberry sauce that I shared over on Biscuits and Grading is a simple switch-up to the classic recipe.
I'm not sure I've known a recipe that the smoky heat of chipotle hasn't made even better. Chipotle works well in both savory and sweet recipes, like this hot sauce recipe and this Chipotle Lime Cranberry Sauce. You can always dial the smoky heat up or down in the recipe, to suit your taste and tolerance for spice!
This Simple Spiced Cranberry Sauce from Grow Forage Cook Ferment is a simple and easy twist on the classic original – with the addition of ginger! Ginger is such a perfect seasonal spice to add to a seasonal recipe like cranberry sauce.
Just saying the title of this makes me feel like I can smell it: Maple Bourbon Cranberry Sauce. Mmmmmmm. The Roasted Root always has great recipes, and this one is no exception. Imagine this topping a wheel of warm baked Brie. ::drool::
This Boozy Cranberry Sauce and the recipe above prove that you can't really go wrong when you add a little alcohol into your homemade cranberry sauce. This recipe comes from Salt & Lavender, and she really nails it with the idea of using Grand Marnier in her recipe. I mean, it's like boozy orange juice, so it's gotta be good, right??
Another boozy cranberry sauce? Obviously these bloggers are on to something! This Vanilla Bourbon Cranberry Sauce comes from Jaylynn Little, and it features vanilla bean paste, orange zest and bourbon. You can get vanilla bean paste here, and it's worth adding to your pantry because it has so many uses!
I've thought of so many versatile ingredients to add to and to enhance the classic cranberry sauce, but I've never considered amaretto! Amaretto is an almond flavored liquor, and I can practically taste the unique flavor it would bring to the tang of cranberry sauce. This Orange Amaretto Cranberry Sauce is from Cooking with Curls.
I love the idea of playing with the citrus notes of cranberry sauce. Classically, the citrus flavor comes from orange juice or zest. The very first recipe on this list alters that citrus flavor to tangerine, and here, Carlsbad Cravings uses orange juice but also adds crushed pineapple and juice to enhance the flavor palette. If you're a pineapple fan, give this Pineapple Cranberry Sauce a try this year!
It's pretty common to switch up the flavorings or the citrus or liquid in the cranberry sauce, but this recipe from Culinary Hill is pretty unique. The thought of the apple texture in the Cranberry Sauce with Apples sounds so decadent, and I'm imagining using this as a pancake topping!
Ok, there you have it! Those are my top choices for upping the ante on your cranberry sauce game. This year, surprise all your dinner guests with a new recipe variation – or try two, so you can find your favorite! Which one are you trying first?
Let's Stay Friends!
Insta | Pinterest | Enews | TikTok