Nothing says holidays more perfectly than Sugared Cranberries!
The ruby red color is simple irresistible and they are such a versatile ingredient to add to pastries, desserts, drinks, and holiday charcuterie boards. I may love Sugared Cranberries more than my signature Thanksgiving Dish Tangerine Cranberry Sauce. I'm in love!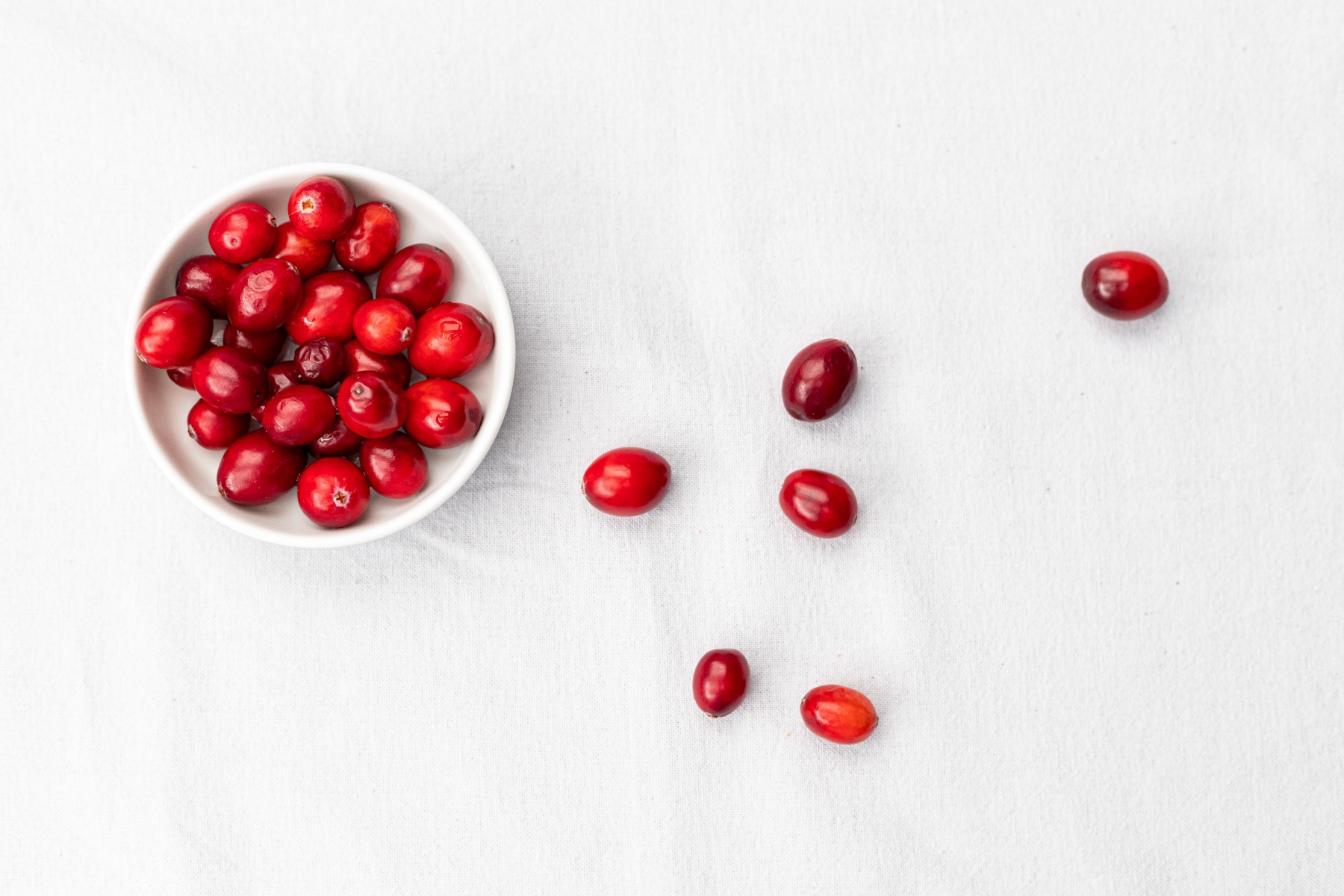 Best of all, Sugared Cranberries only includes 2 ingredients and is oh so simple to make. Although the recipe creation is quite different than these Dried Orange Slices, these 2 recipes remind me of other. Both are Christmas perfect. And they can both be used to decorate for the holidays and can be added to desserts to dress them up.
How to Make Sugared Cranberries
To make Sugared Cranberries, first rinse your cranberries thoroughly. Combine sugar and water in a stock pot on medium heat, stirring occasionally. Once the sugar is melted (around 3-5 minutes) toss in your cranberries.
Now the goal is just to coat them with a sugary syrup and to steam the cranberries for just a minute. And this is where every Sugared Cranberry recipe that you read will differ.
The best way is to add your cranberries to the simple syrup and stir to combine. Then remove the cranberries from the heat, cover them with a lid, and allow them to steep for 10 minutes. Next strain the syrup away from the cranberries and place them on parchment paper to dry for at least 1 full hour.
After 1 hour, coat your cranberries in the remaining sugar by rolling them through it. Your hands will get sticky through this process, but as you coat the cranberries, their sugar coating will make them dry to the touch.
How to Use Sugared Cranberries:
Pop Sugared Cranberries Like Candy: Sugared Cranberries pop in your mouth when you bite it! They are so fun to eat by themselves.
Add Sugared Cranberries to a Charcuterie Board: It's the perfect way to turn a cheese plate into a festive holiday cheese plate.
Wrap Sugared Cranberries in Brown Paper: And give them as goodie bags at your holiday parties.
Garnish Your Cocktails: Here is a collection of Holiday Inspiration that includes several cocktails that would look perfect topped with cranberries!
Top Your Holiday Inspired Desserts: These Baked Apples would be perfect with Sugared Cranberries!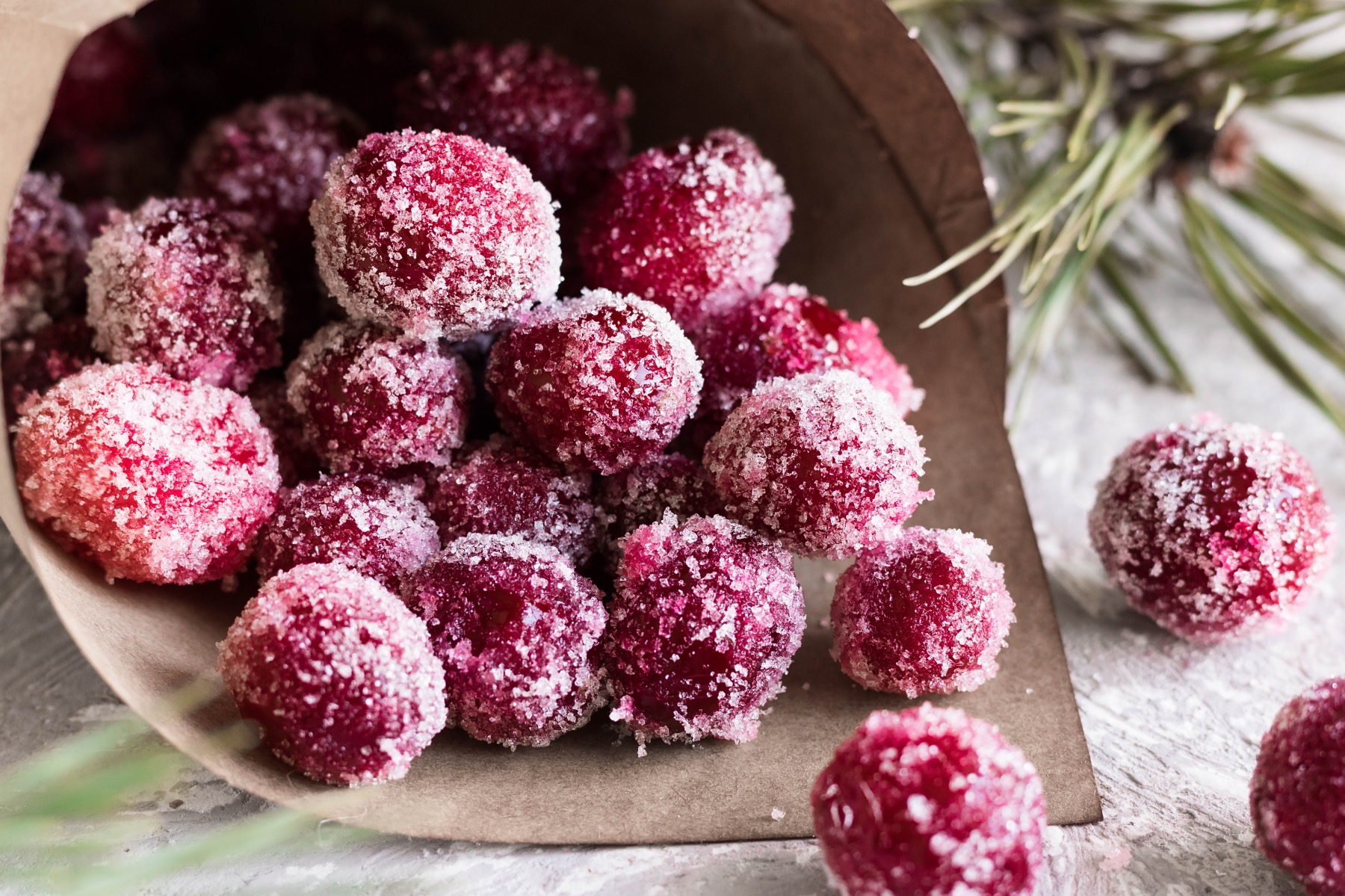 Spectacular Sugared Cranberries Recipe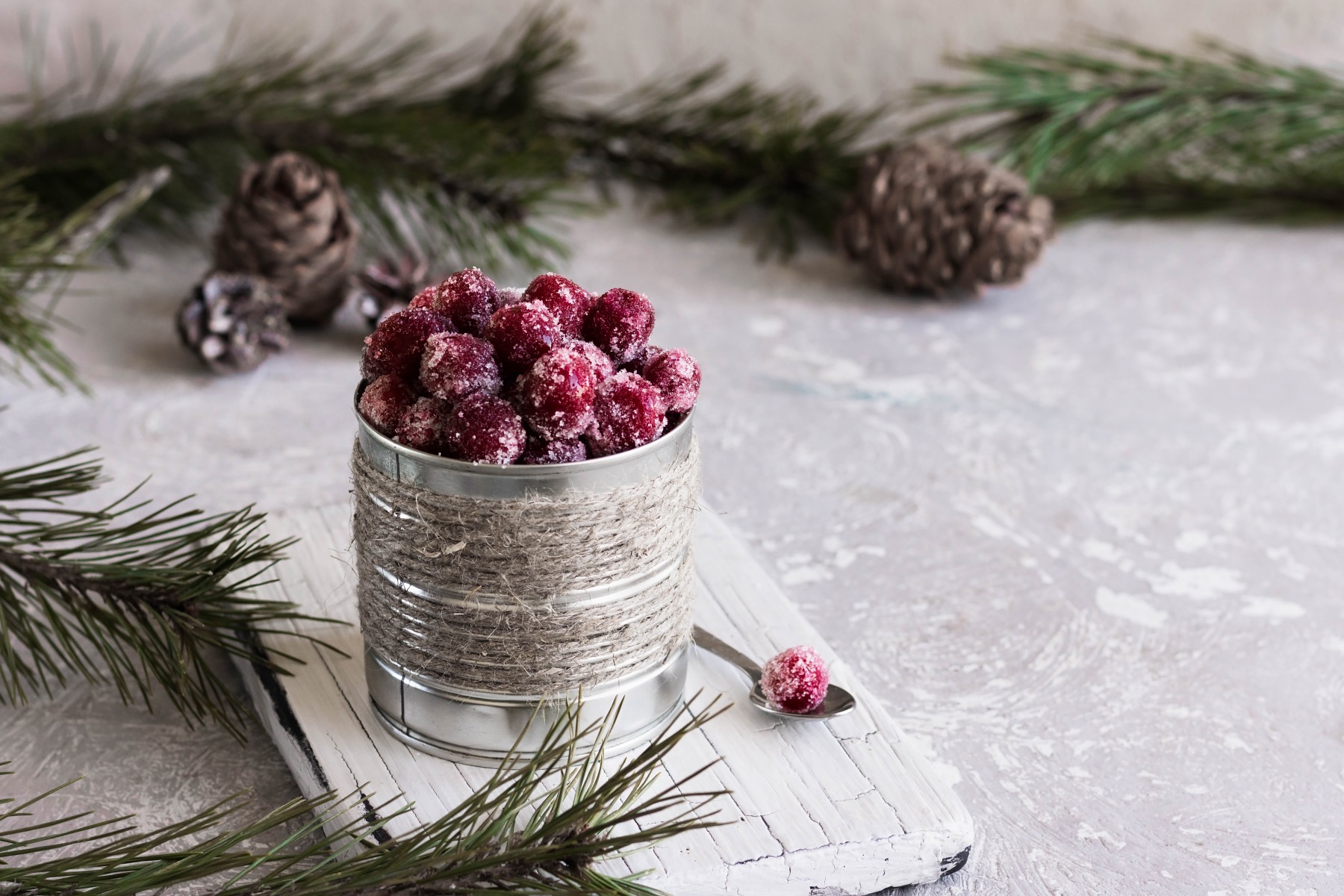 ---
Let's Stay Friends!
Insta | Pinterest | Enews | TikTok