Herbs are an easy way to dip your toes into gardening. You can do an indoor herb garden all year long – did you know we even have an herb planter DIY kit?
You can start your herbs from seeds – check out our best tips for growing them from seed. Or you can always head to your local plant nursery and grab some herb plants to add to your garden. Either way is easy enough!
Plus, if you want to grow your herbs from seeds, we have a whole collection of different herb seed starter kits, including basil, which is probably my favorite herb to grow.
Like I said, I love basil, so I've rounded up 11 of my favorite recipes that use basil. Grow yourself some fresh basil, cook it into a delicious recipe, and make sure to brag to all your friends and family about how awesome you are!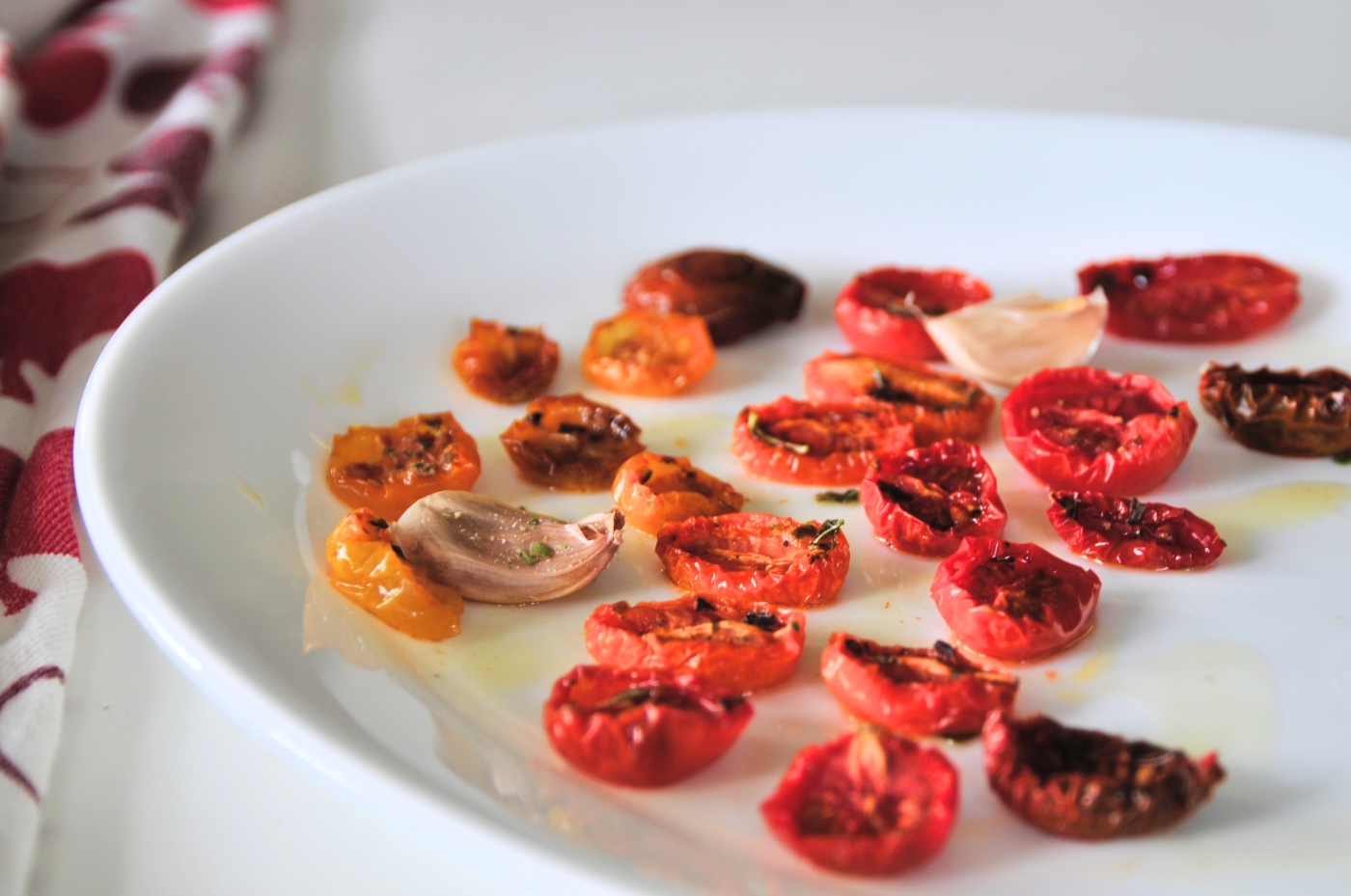 These slow roasted tomatoes are dressed up with fresh garlic and minced basil, and they take only a few minutes to prep! Roast them low-and-slow in your oven for a few hours; your house will smell amazing and they taste even better!
This Basil Chicken in Coconut Curry Sauce from We Are Not Martha comes together quickly and has the most decadent, creamy sauce. If you love coconut and basil, this recipe is a must try for you! Plus, it's a skillet recipe so you don't have to heat up your oven in the middle of summer when your basil plants are growing like crazy.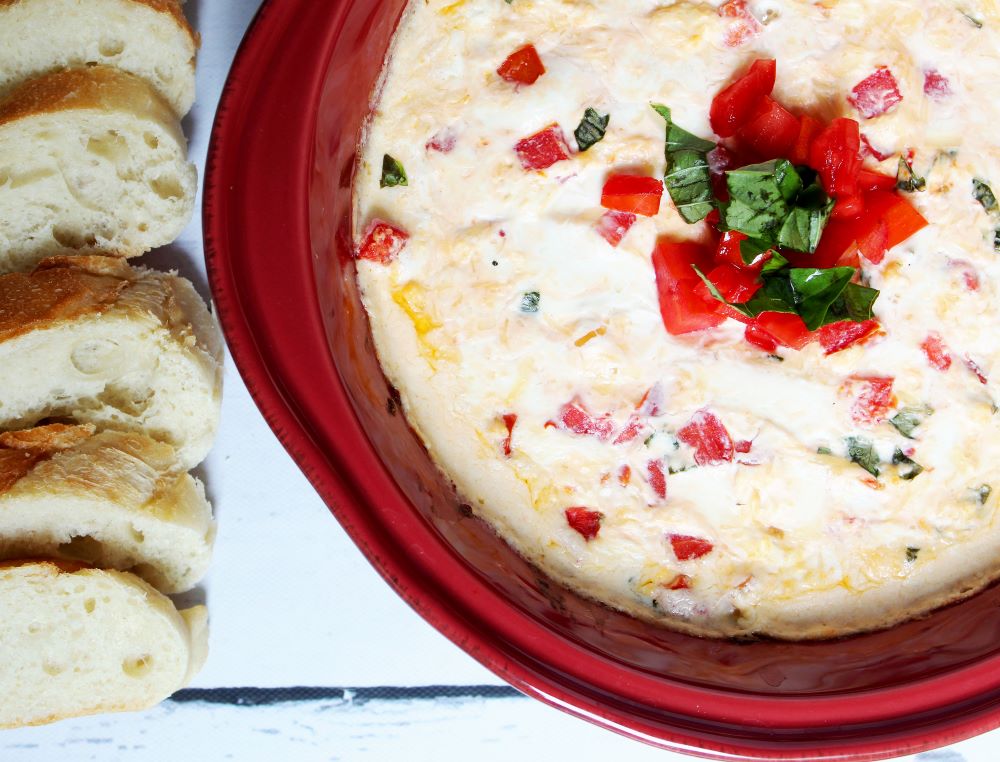 Caprese is one of the best flavors featuring basil – a combination of tomatoes, basil and fresh mozzarella. This dip melts those flavors together, and tops it off with a delicious, heavenly balsamic glaze that sends the flavor of the dip through the roof. My husband and I could eat this entire dip in one sitting. In fact, when I make it, we usually eat it as our dinner!
Refrigerator pickles are the easiest way to make pickles, and these Jalapeno Basil pickles step up the flavor for sure! Fresh basil and fresh jalapeno make for some absolutely delicious and crunchy pickles. Try this recipe from Dizzy, Busy and Hungry today!
Who doesn't love a good strawberry lemonade? And the addition of fresh basil turns a drink that appeals to kids into a drink that will appeal to adults as well. We've had some crazy hot days lately, and everything about this looks and sounds amazing!
These sauteed shrimp from Nyssa's Kitchen are exploding with garlic and fresh basil flavors. They're delicious on their own, or you can toss them into pasta to up the yum-factor even more. Bonus: this recipe is gluten free + paleo + whole 30 compliant.
Tomato Basil Pasta
To me, this is one of the dishes I think of immediately when I think of fresh basil. Basically anything tomato basil is going to be delicious, and this pasta from Cooking for My Soul features fresh burrata. Can it sound any more amazing??
We think of basil most often in savory recipes, but these sweet Basil Lime Sugar Cookies from Betsy Life sound beyond yummy! Lime is another one of my favorite light, summery flavors, and they pair absolutely perfectly here.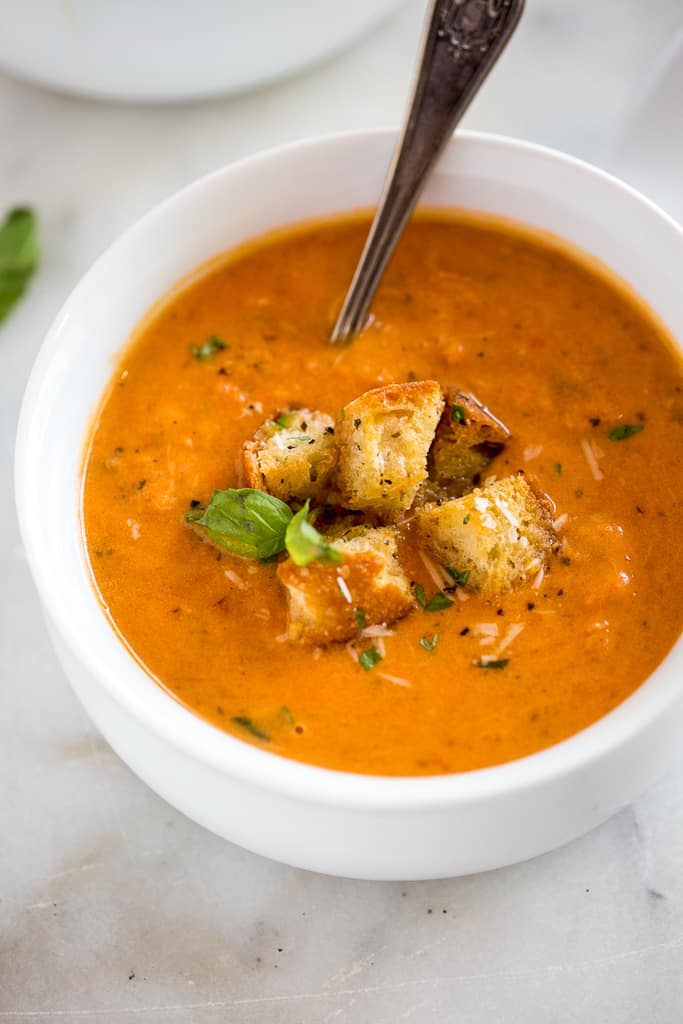 Fall is almost here, and soup is the perfect cool-weather comfort food. This tomato basil soup is so simple, uses up your fresh basil, and makes a delicious transition food from fall to summer! Plus, Lauren of Tastes Better From Scratch includes slow cooker and Instant Pot directions, so you can cook it however best suits you. Think of how amazing your house will smell if you toss this in the slow cooker!
Thai flavors are some of my favorite dinner flavors – especially anything with coconut milk. The combination of coconut milk, cilantro and fresh basil is absolute heaven! This Slow Cooker Thai Basil Curry from Closet Cooking is an easy dump and go recipe, and the taste is out of this world!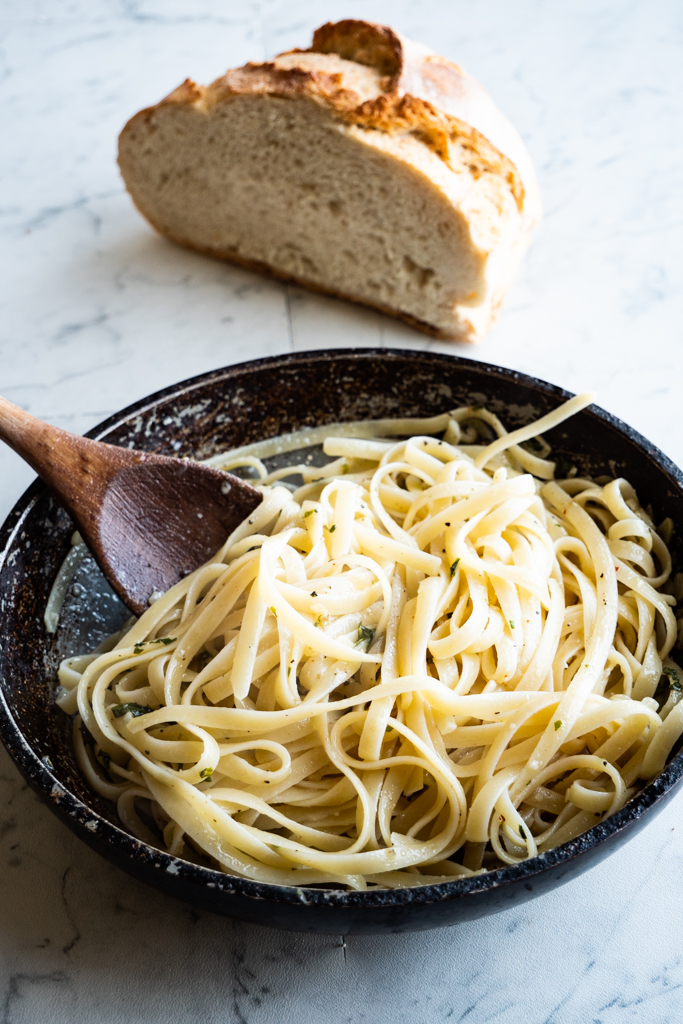 This Garlic Basil Pasta from The Cookware Geek requires only a handful of ingredients – pasta, basil, garlic, parmesan – and is an affordable, frugal recipe as well. It's simple to make and even more delicious to eat!
Basil is such a versatile ingredient! Now you've got ideas for quick, easy dinners, as well as drinks and desserts – all made with fresh, fragrant basil!
Let's Stay Friends!
Insta | Pinterest | Enews | TikTok