Carrot cake is such a spring-y dessert. And I don't know about you, but I'm ready to start feeling springy and fresh.
So here are 20 carrot cake inspired desserts, from mini carrot cakes to carrot cake dip and carrot cake cheesecake. Good luck deciding which one you'll want to make first!
These mini carrot cakes from Brittany here at Pop Shop America are as adorable as they are tasty!
I made this Simple Carrot Cake Dip over on my Biscuits and Grading blog, and my husband, toddler and I are eating sweet carrot-cake flavored dip with graham crackers every night while we watch The Grinch (toddlers have no sense of holiday. ha.)
Homemade Hooplah whipped up this fresh concoction of greek yogurt, bananas and shredded carrots, and it's probably the healthiest way to have your cake and eat it too!
Everything is better in handheld muffin size, am I right? Diabetes Strong created these low carb, vegan carrot cake muffins that no one would guess had a healthy twist.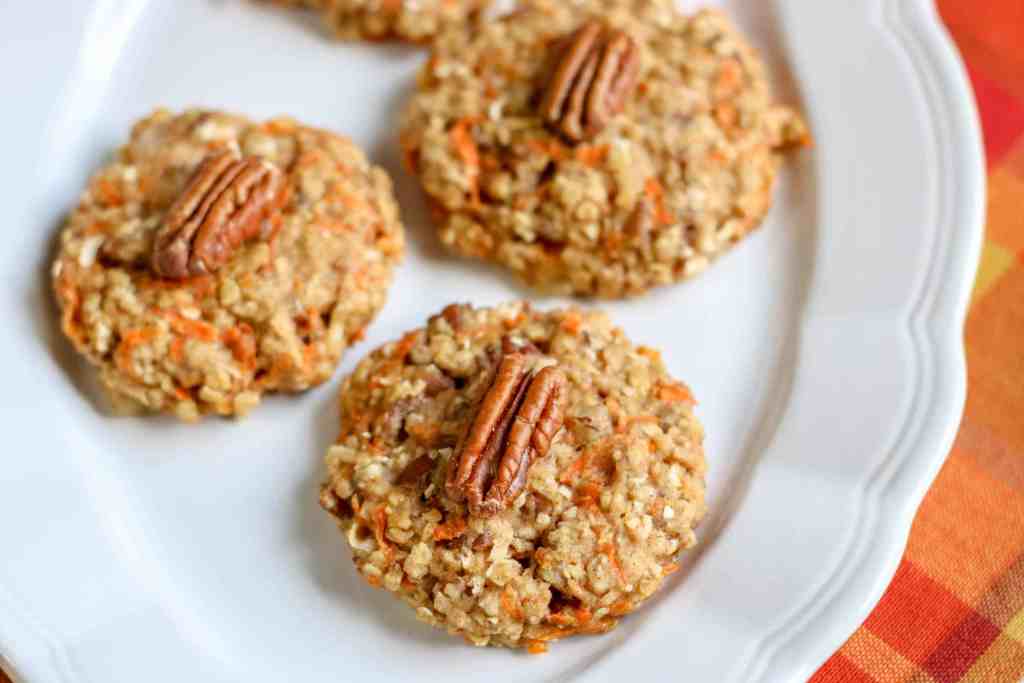 This Carrot Cake Breakfast Cookies from Marathons and Motivations combine carrot cake flavors with rolled oats, pecans, and coconut! These will put a little bounce in your morning step.
My favorite part of these healthy Carrot Cake Energy Balls from Natalie's Health are that they're rolled in shredded coconut to finish them. It's so pretty and I can't get enough coconut flavor so it's crazy yummy too!
House of Nash Eats created these incredible Carrot Cake Baked Donuts and topped them with a sweet cream cheese glaze. How perfect will this make someone's Easter morning?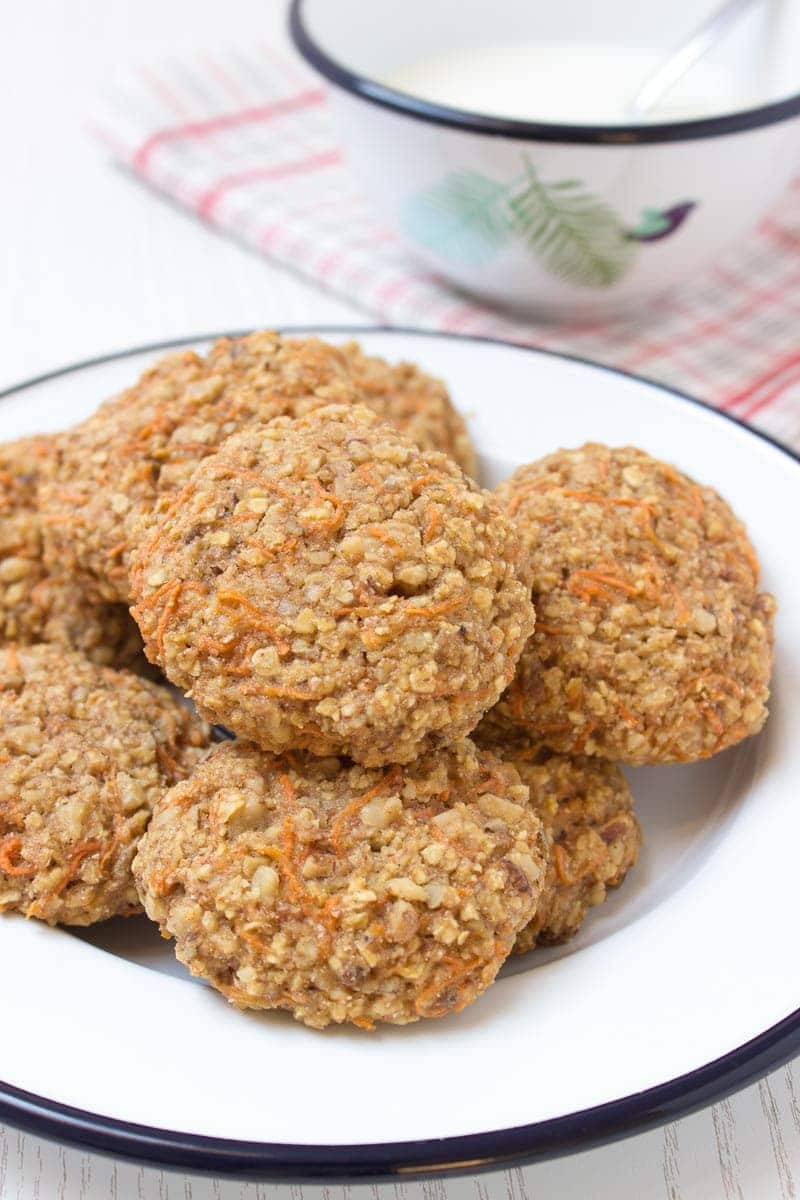 These Carrot Cake Oatmeal cookies from Natalie's Health are both whole grain and refined-sugar free. Bonus: they're also soft, pillowy and delicous!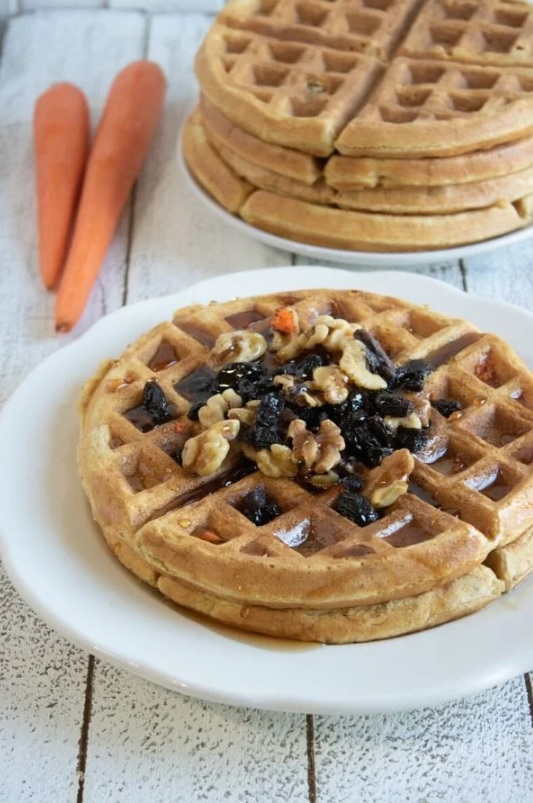 Mmmm… carrot cake for breakfast. Waffles from scratch are the best – so fluffy and warm, and these Carrot Cake Waffles from Bake Me Some Sugar are spiced up with your favorite carrot cake flavors.
This Carrot Cake Overnight French Toast Casserole is what meal prepping dreams are made of – it's like sweet carrot cake toast topped with pineapple and a cream cheese glaze. Drool.
Cincy Shopper baked this decadent carrot cake cheesecake, topped it with yummy pineapple frosting, and showed everyone how to make easy frosting carrots to decorate! It's cute, fun, and looks beyond delicious! I don't know many people who could turn this one down.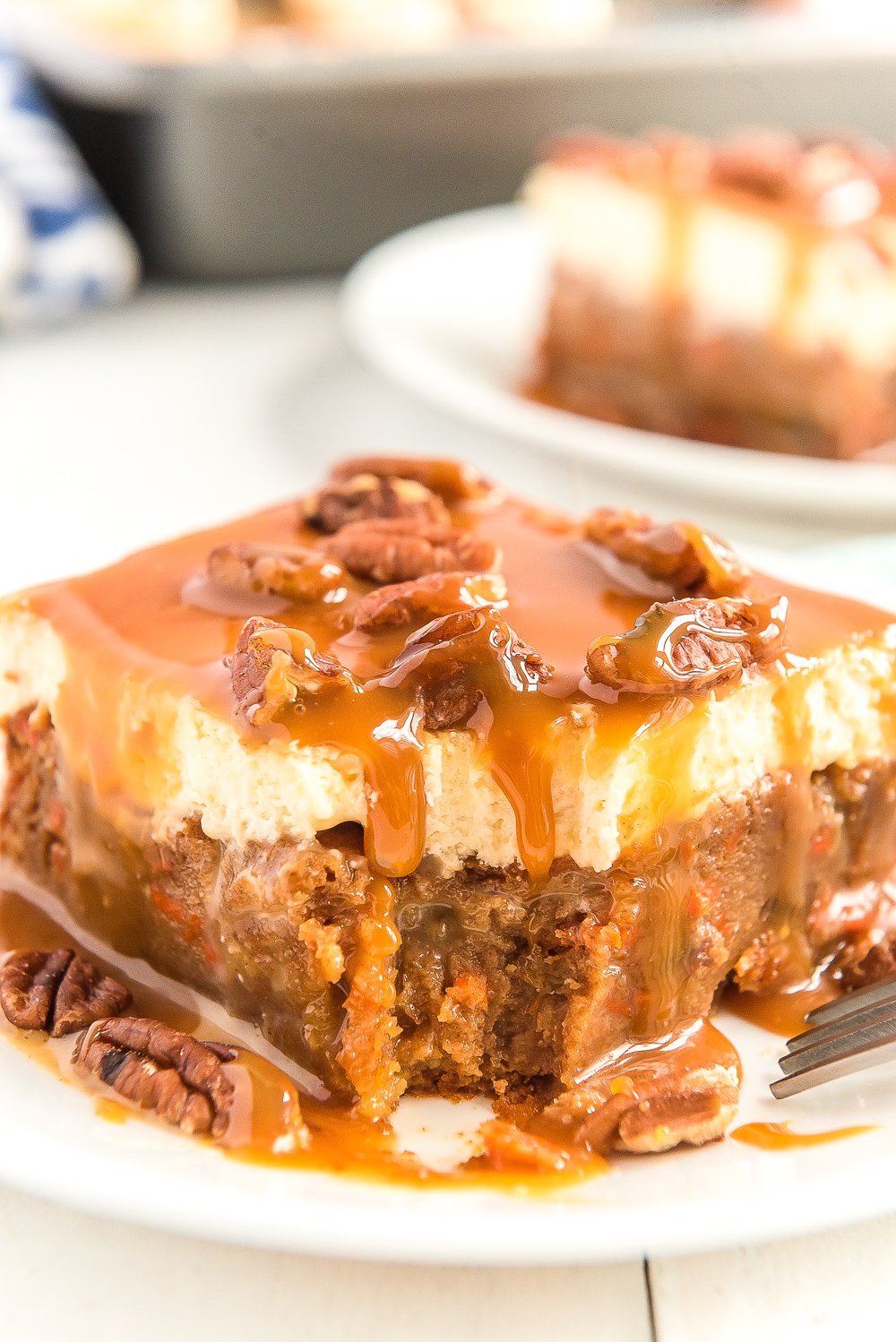 Sugar and Soul topped carrot cake with a sweet frosting and then elevated it with a sea salt caramel sauce to finish it off. Can you even imagine something better?
Carrot Cake Cheesecake Cake
There are doughnuts, and there are muffins. And then there are glorious doughnut muffins like these Carrot Cake Doughnut Muffins from Food Meanderings.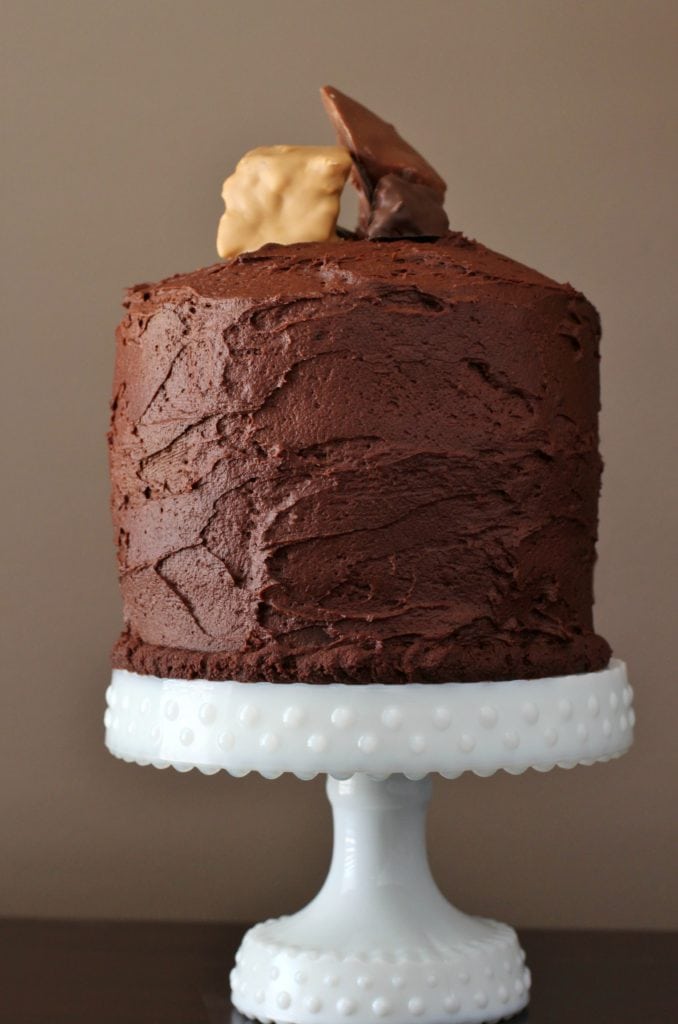 Carrot cake + chocolate? Um, yes, please. And another slice, too. Dish'n the Kitchen has done the unthinkable: chocolate carrot cake!
Chisel and Fork is bringing his A game with these Carrot Cake Balls that are made, start to finish, in under 10 minutes. With maple syrup, shredded coconut and raisins, the flavor is complex and heavenly.
Let's Be Friends!
Insta | Pinterest | Enews | TikTok