This DIY Wildflower Seed Packets makes a great gift and is a perfect cute way to celebrate a changing season. All you need a just a few supplies.
1. Brown Craft Paper Bags
2. Seeds – Be sure to pick seeds that are ideal for the season in which you are planting them
3. Quartz – Or your favorite crystal – Most crystals can be added to the seed packs
4. Finish with a rubber stamp emblem or Pendant
So I know it says, finish with a rubber stamp or pendant. If you are stamping the DIY Seed Packs be sure to do so first while the pack can still lie flat for an even stamp. If you want to add any writing remember to do that first too. Fancy pens will count for a lot here and make your DIY Seed Packets looks really nice. I used a precision ball pen and wrote the type of seeds, what kind of stones I added, and when to plant the seeds.
If you want to add pendants you can do that last, which I'll explain later.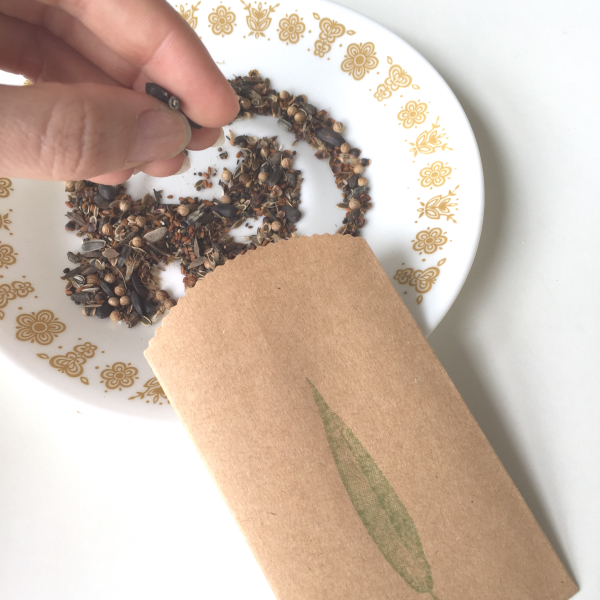 Fill the seed packet with your blend of seeds. I used Seeds to attract bees, seeds to attract fairies, and cornflowers. I wanted to make a few different types and I thought these three were all nice. The seeds I chose all are to be planted in February but you can find seeds to plant at other times too.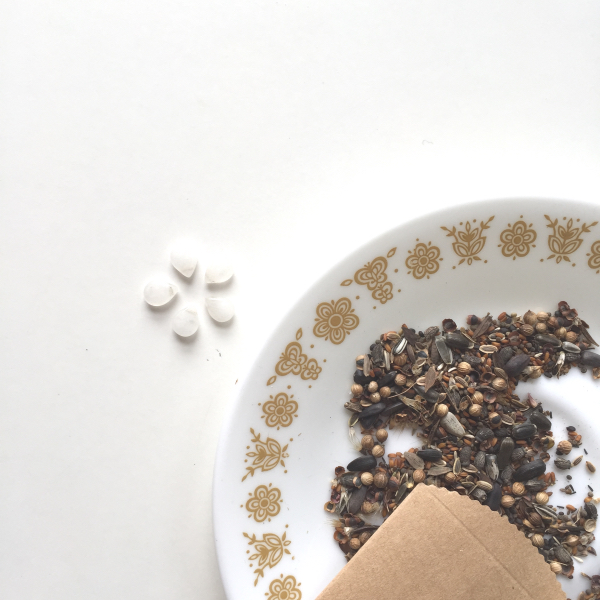 Add quartz or other crystals to the DIY seed packets. Be sure to use crystals that aren't toxic, malachite for example, is not one you would want to add to seed packets. But most stones like ruby, kyanite, or selenite are all perfect for this DIY.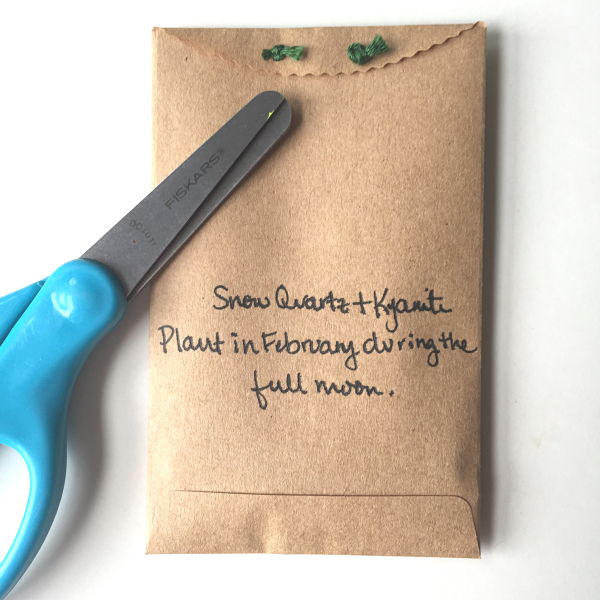 The stamped packets are sealed with just a tiny bit of ModPodge. If you want to add pendants, like I did, use a tiny hole punch and punch two holes parallel to each other. Use double knotted embroidery thread running from the back to the front so that the knots are in the back. Trim them really short once your knot is firmly in place. Then use a jump ring and needle nose pliers to attach the pendant.
Let's Stay Friends!
Insta | Pinterest | Enews | TikTok