If your dad is anything like mine, shopping is hard! Dad's don't need stuff-they need a good life. Here are some super practical goods for a great handmade life.
Marchese Sausage – This local sausage is is totally delicious and affordable. The recipe is from their own family and hasn't deviated from it's traditional Sicilian origin. It's only $6 per 20 oz. pack and comes in Original, Spicy and Sweet Italian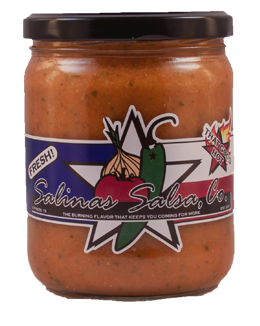 Salinas Salsa – Locally made, Salinas Salsa is the best salsa I've ever had. It's not too spicy but has a kick and has the best texture imaginable. This salsa will keep you cooking Tex Mex until the jar is empty. Get it online for $6.95 a jar.
Pop Shop Soft Cover Notebooks – These notebooks are made for a journey. They're small, lightweight, and travel easily. Handmade by 1+2=Love, you can pick them up online for only $9.
Nintendo Cuff Links –  Power up any suit with these cuff links. Perfect for any fan of Nintendo or vintage arcade, they're the best way to make dressing up more awesome. They are available here at Pop Shop America for $24.
Beard Treatment from Manready Mercantile – This treatment is super nourishing and comforting for any guy with a beard or mustache. It's made of the best ingredients and has a super manly scent. Pick it up at Manready Mercantile on 19th St. in the Heights or online for $29
Lamps by Oudvark – Bring the outdoors in with these rad lights.  Handmade with stone and wood, they range in price from $100 to $200 and is worth loving for a lifetime.
Shop in person at Mister Man June 19th. And read the blog later this week for loads of DIY's and instructions to make your own gift for dads and bros. These instructables are sure to please anyone on a budget.