This blog may contain affiliate links. 
I first saw Tereza Varga's work on facebook through some mutual friends. It was one of her signature glass encased flower bow ties and I immediately fell in love with her work. It feels like floating flowers or nature encased by the elements. Her work is full of wood, glass, and bright and vivid flowers. It feels minimal and futuristic.
I asked Tereza some questions about her work.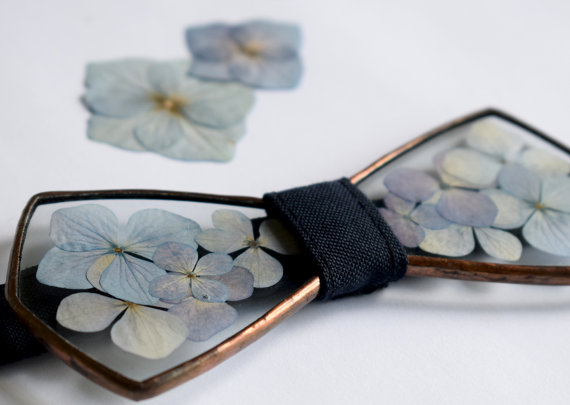 BB: Tell us the basics – who are you? What do you make?
TV: So, I'm a Tereza, that one who created Tereza Varga as a brand. I create glass accessories, jewelry, menswear and decor. I use simple glass and everyday plants. I combine the two to create functional and wearable items.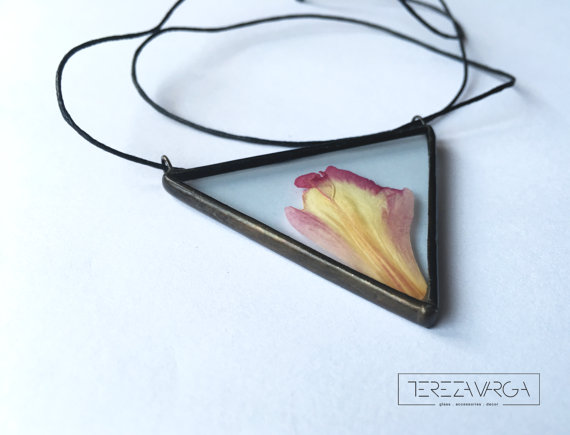 BB: Where are you from? What is like to be a maker there?
TV: I started creating these pieces, like 3 years ago, in Uzhhorod in Ukraine.  Uzhhorod is where I'm from. My creations become popular after I participated in some cool design markets. The bow ties became especially popular becuase noone had seen something like this before. In Ukraine, people have come to appreciate handmade goods. Unique things created by local makers have become more and more popular.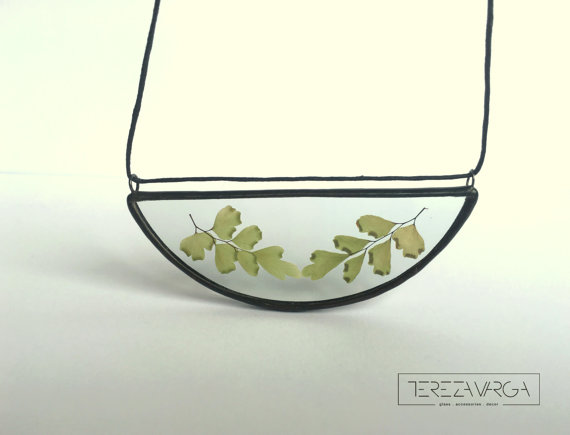 BB: Are you a full time maker? Where do most of your sales come from?
TV: I'm a full time maker like only one year. Now together with my boyfriend, we are developing my brand in Europe, I can say that in every way we are truly starting from the beginning.
BB: What materials do you use? What inspires you about those materials?
TV: I'm very happy to work with plants, because they are everywhere! You can get inspired from nature anywhere and at any moment. I particularly like to use peony petals and I also some rare plants that I don't even know the name of!
BB: How did you learn to work with those materials?
TV: I graduated from the art academy in art glass department. This is how I learned to work with glass. Now, I'm using simple transparent glass but in future I want to experiment more with this material, because it really inspires me. It's a very interesting and unique material and you can work in many different ways.
My profession is quite rare and not very popular in my city. I wanted to be more independent in my creations, so I started doing something small but unique, something that I can do by myself from the beginning to end, and of course something that I really love and enjoy doing.
BB: What's next for your business? What are your long term goals?
TV: We have so many plans! Everyday we have a new idea. New materials, new collections, new website…. stay tuned for more.
Let's Stay Friends!
Insta | Pinterest | Enews | TikTok