What's better than homemade marshmallows? How about marshmallows that perfectly illustrate the beauty of the holiday season!
These Homemade Snowflake Shaped Marshmallows are dusted with just a touch of peppermint and are the perfect wintery treat for your hot chocolate. Or you could leave them peppermint free and top candied yams with snowflake shaped marshmallows!
Best of all, they are simple to punch. Now marshmallows are not the easiest candy to make, but once you get past that step, punching the marshmallows into cute shapes is a breeze! So what do you say? Let's make them.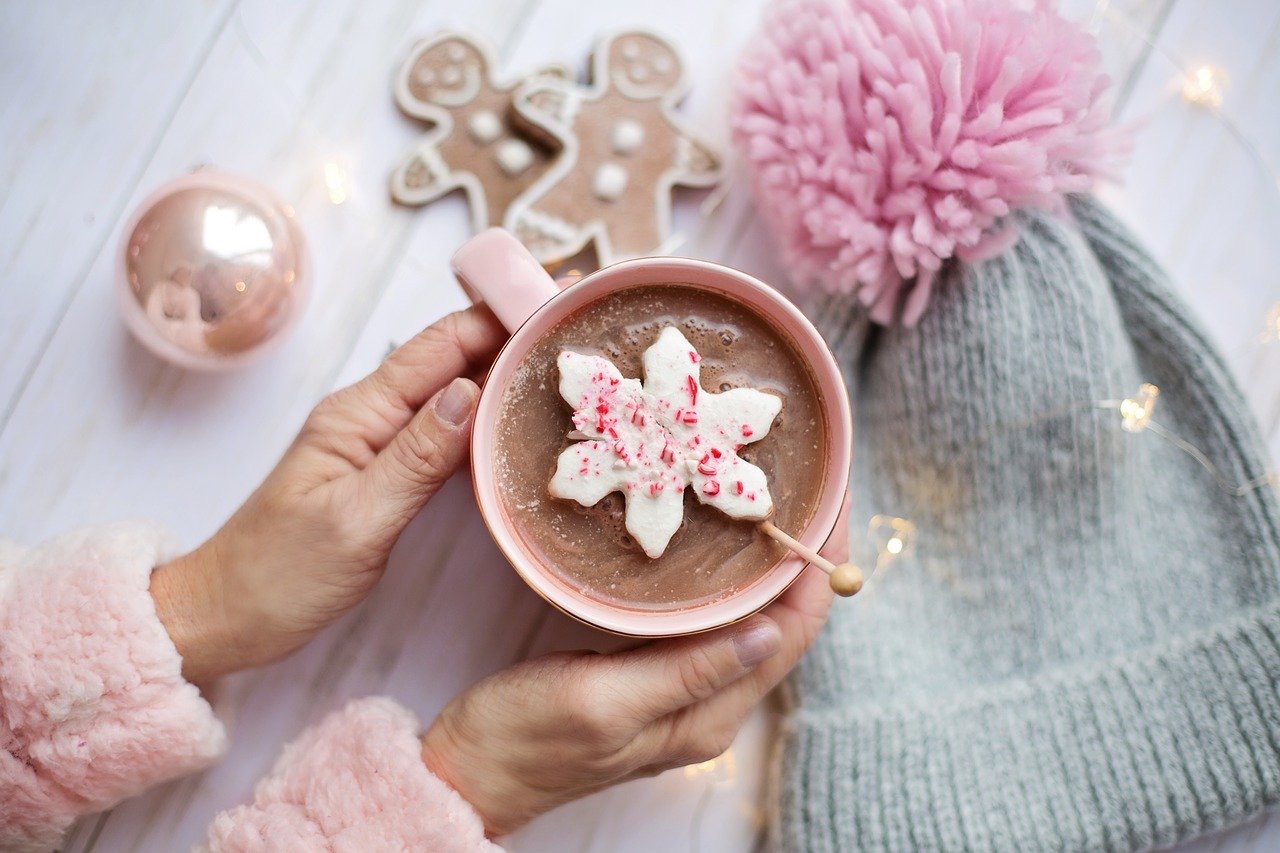 How to Make Marshmallows
Marshmallows are a gorgeously light and airy confection that's made by whipping together corn syrup and gelatin. It requires some actual kitchen equipment – because they are nearly impossible to make without a Pro Grade Kitchen-Aid Mixer and you also need a candy thermometer. So they are not for the faint of heart! But the rest of the ingredients are inexpensive and easy to find.
To make the marshmallows, start by placing unflavored gelatin and cold water in your Kitchen-Aid Mixer (or stand mixer). In the winter, you can use cold water straight from the tap, or you can use water that's been in the fridge. Let these 2 ingredients rest together.
While those ingredients are resting, place your sugar, corn syrup, salt and 1/2 cup of water (this one doesn't have to be cold) in a saucepan. Cook on medium heat just until the sugar is melted. Stir the mixture regularly. Most people claim that's only a couple of minutes but for me it's consistently around 5 minutes – maybe longer.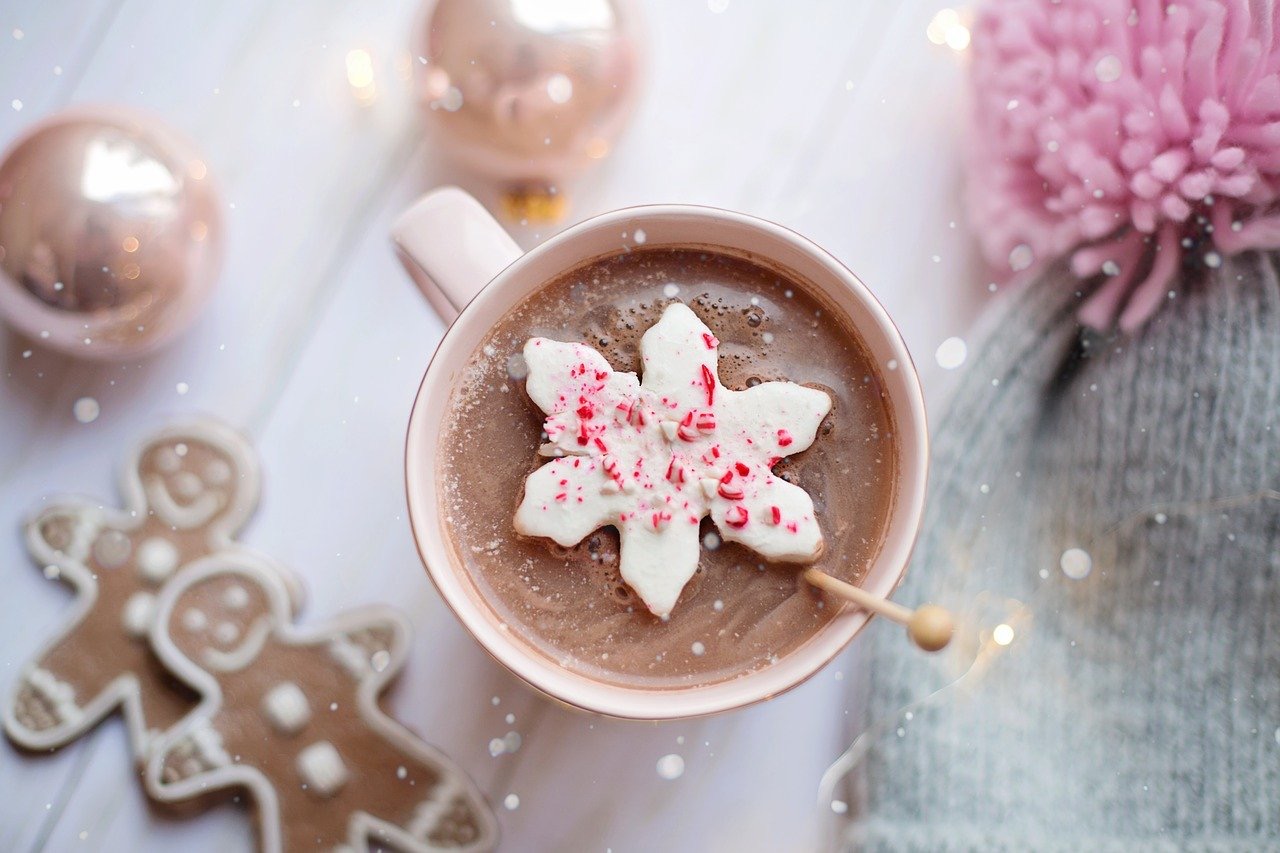 Next, turn the heat to high, and heat to 240°F. Once you hit that temperature immediately remove the mixture from the heat. I personally make candy in an enameled cast iron pan that retains heat, so I actually remove my mixture from the heat at 238°F or so, because the heat will continue to rise, even after I remove it from the heat.
Turn you Kitchen-Aid Mixer on low and start to pour in small amounts of your hot mixture in intervals. Once the small amount is blended, add another and another until all of your hot mixture is in the Kitchen-Aid Mixer. Then turn the mixer to high and whip until a light, airy, fluffy texture is reached – which takes about 15 minutes. Last, add the vanilla extract and/or vanilla bean paste and blend thoroughly.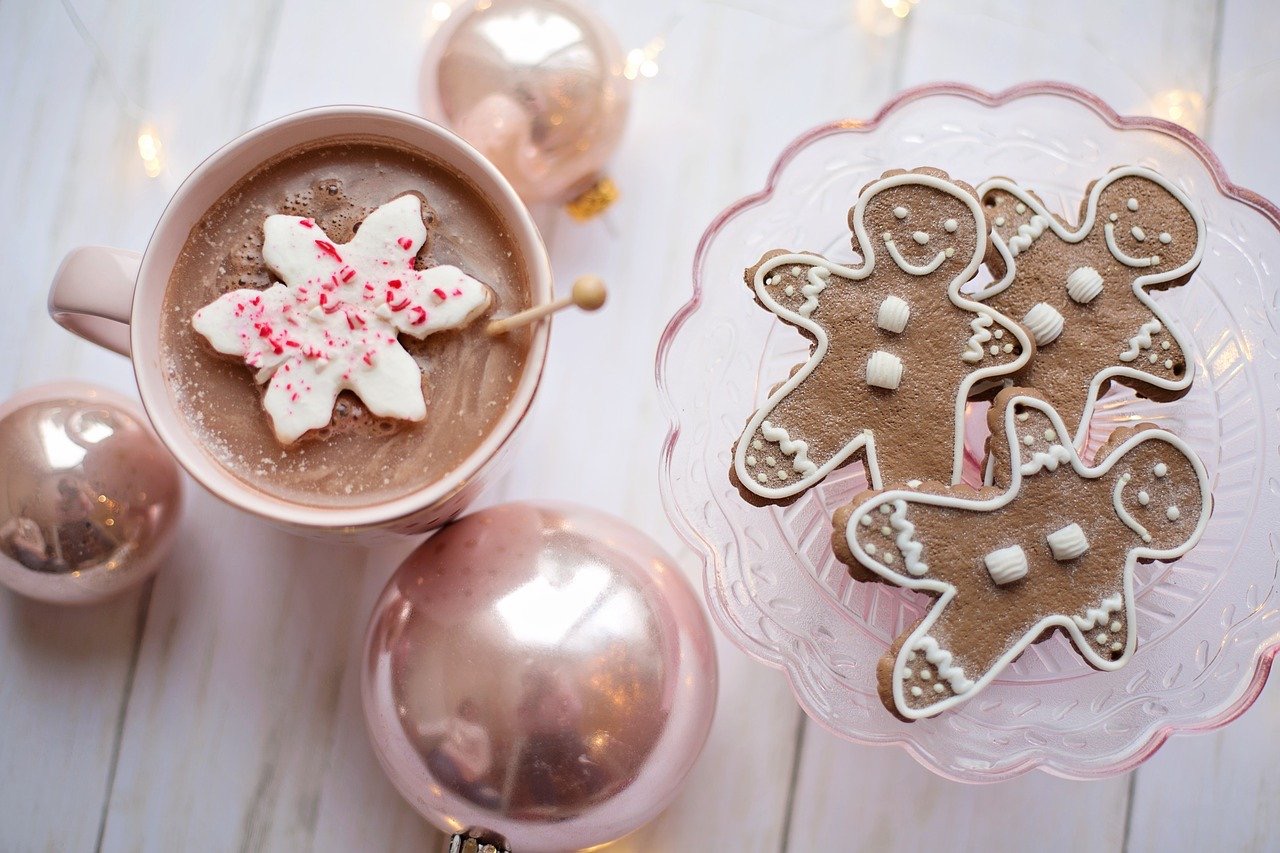 Mix together 1 part of cornstarch and 1 part of powdered sugar and generously dust a 13×9 inch baking pan. Pour the marshmallow mixture into the pan and smooth the top with a knife. Liberally dust the top of the marshmallow with more of your cornstarch and powdered sugar mixture. Allow the marshmallows to set overnight or at least 8 hours on a counter without a cover.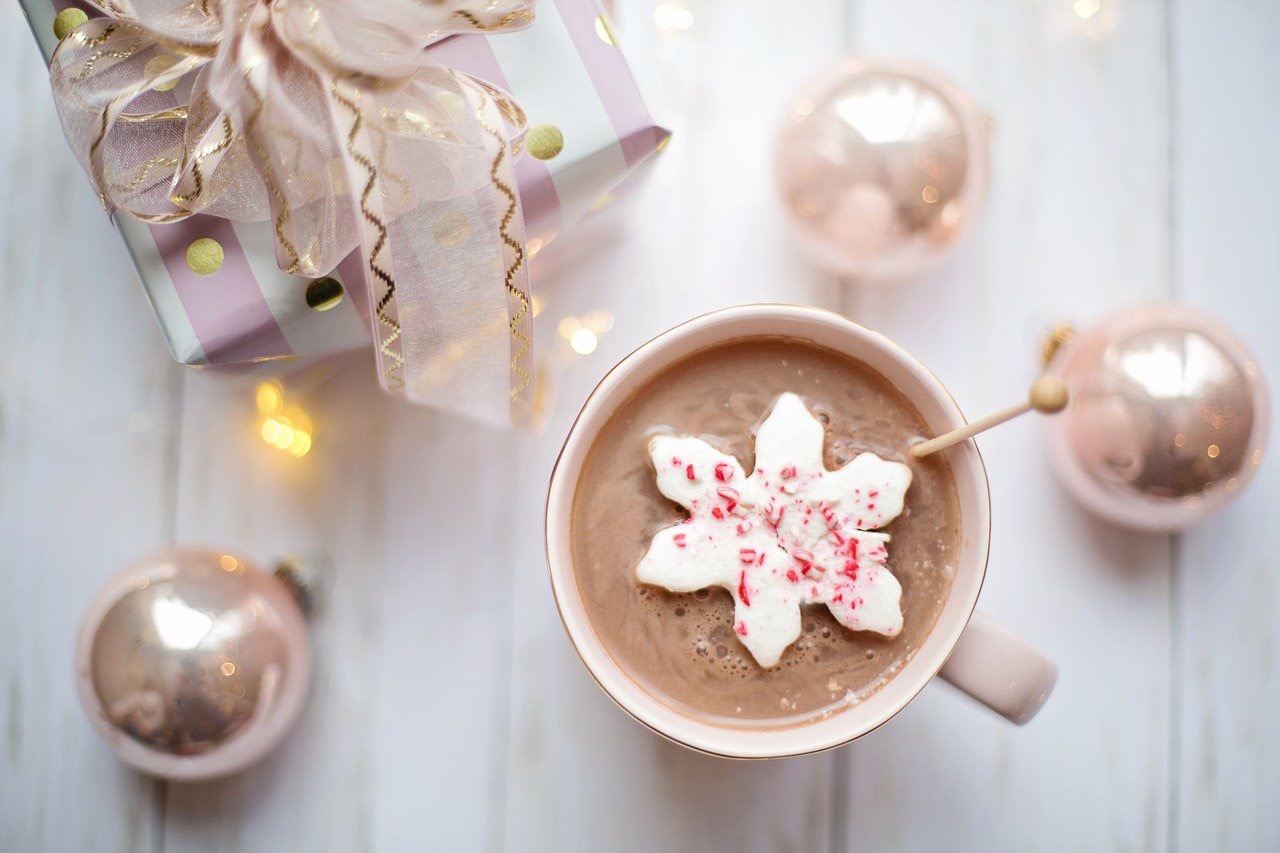 How to Punch the Snowflake Shape
Once your marshmallows are set, dust a large cutting board with more powdered sugar and cornstarch mixture. Then turn the 13×9 pan over onto the cutting board. Dust the marshmallows one more time.
Then using a snowflake cookie cutter, punch your shapes and remove the marshmallow snowflakes from your marshmallow sheet. You may need to dust the edges one more time depending on how wet or dry your climate is. Did you notice how I said "dust it again…dust it again" about a billion times? It's because I live in a swampy dewey area! If you live in the desert, this won't be such a concern.
Once you have your marshmallow snowflakes cut from the marshmallow sheet, use a knife to cut small diamond and star-like shapes from the remaining marshmallow sheet so that it doesn't go to waste.
Store the marshmallows in an air-tight container and dust again before serving. Top with crushed peppermint for an added touch of cute!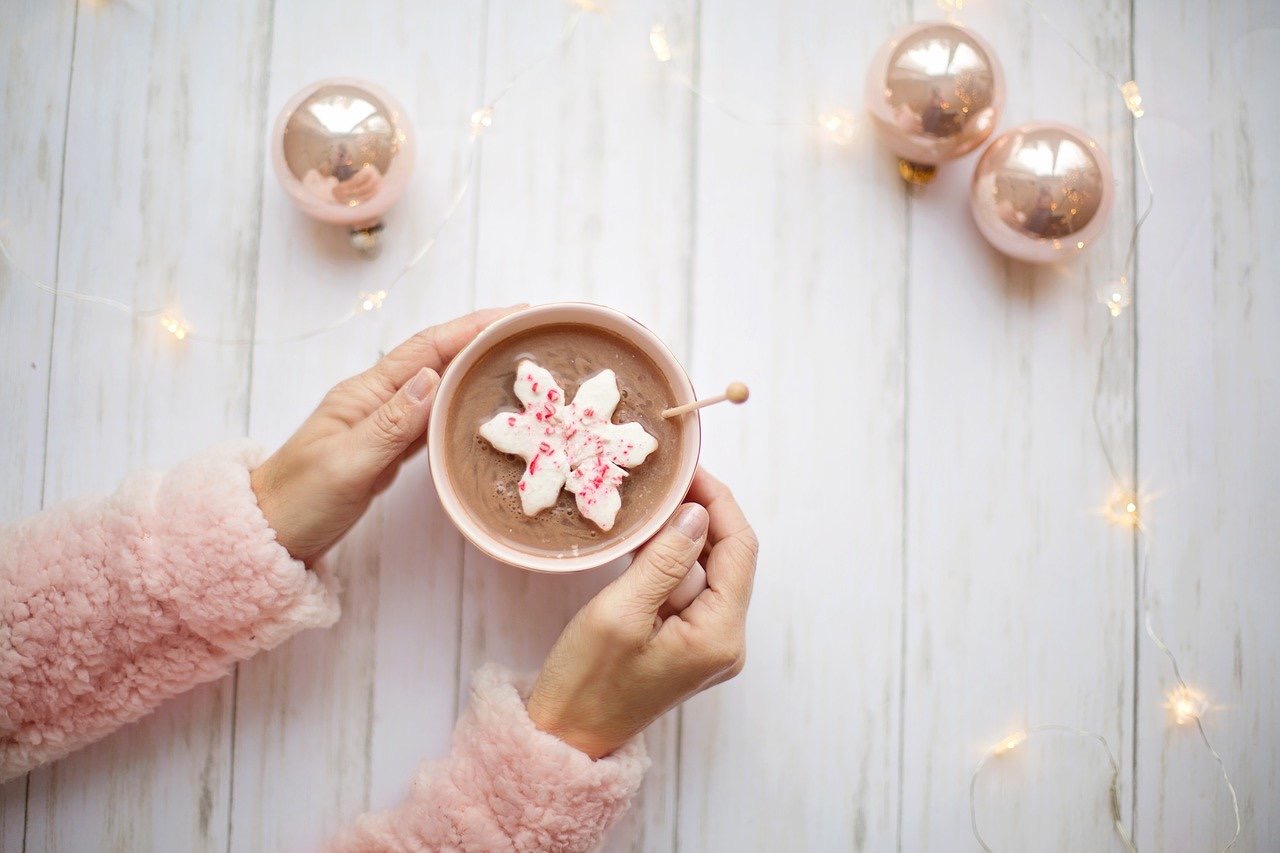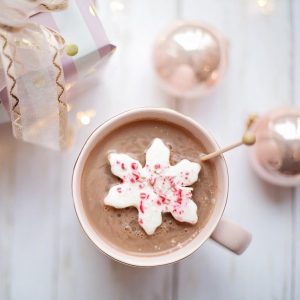 Homemade Snowflake Shaped Marshmallows
These wintery shaped Snowflake Marshmallows are cute and delicious!
Ingredients
Vanilla & Peppermint Marshmallow Ingredients:
3

Packages Unflavored Gelatin

20 grams

1 1/2

cups

White Sugar

1

cup

Light Corn Syrup

1/4

teaspoon

Kitchen Salt

1

tablespoon

Vanilla Extract

1

teaspoon

Vanilla Bean Paste

or 1/4 of a scraped vanilla bean pod

Cornstarch

Powdered Sugar

1-2

crushed Candy Canes
Equipment:
Stand Mixer

Snowflake Cookie Cutters

Candy Thermometer
Instructions
Combine the unflavored gelatin and 1/2 cup of cold water in the bowl of an Kitchen-Aid Mixer fitted with the whisk attachment. Allow the mixture to rest while you create syrup mixture.

Meanwhile, combine the white sugar, corn syrup, salt, and another 1/2 cup water in a small saucepan. Cook over medium heat until the sugar dissolves and the ingredients are blended (around 5 minutes.)

Then, increase the heat to high and cook until the syrup reaches 240°F on your candy thermometer. Once the temperature is reached, immediately remove the mixture from the heat.

Slowly pour the sugar syrup into the dissolved gelatin and mix it on low speed at intervals. Once the ingredients have been added, increase the speed to high and whip until the mixture is very thick, about 15 minutes.

Add the vanilla extract and vanilla bean. Continue to mix.

Liberally dust an 13x9 inch glass baking dish with 1/2 powdered sugar and 1/2 cornstarch. Pour the marshmallow mixture into the pan then smooth the top with a knife.

Dust with more 1/2 powdered sugar and 1/2 cornstarch. Allow to stand uncovered overnight until it dries and sets completely (around 8 hours.)

Once the marshmallows are set, turn them over onto a large cutting board. Use your snowflake cookie cutters and punch them and remove them from the marshmallow sheet.

Dust them again with 1/2 powdered sugar and 1/2 cornstarch. Then dust them with a hint of crushed candy canes.

Cut the remaining marshmallow that doesn't fit into the snowflake punches into smaller snowflake like shapes.

Store them in an airtight container in the fridge for up to 1 week. If they start to become sticky, dust them again before you use them.
Let's Stay Friends!
Insta | Pinterest | Enews | TikTok