This may sound crazy cliché, but I'm kind of obsessed with Brené Brown. Depending on your level of Oprah worship, seminar intake, required readings, and TEDTalk fanaticism, you may already be familiar with this insightful Texas professor.
*Bonus Tip: She had a cameo in the Netflix movie "Wine Country," and if you haven't seen it yet, you should DEFINITELY watch it.*
In any case, not only does Brené talk about shame, vulnerability and connection, but her jewelry game is on point! Those leather earrings she's rocking in the clip above are the same ones she wore for during her 2019 "Call to Courage" special (also Netflix).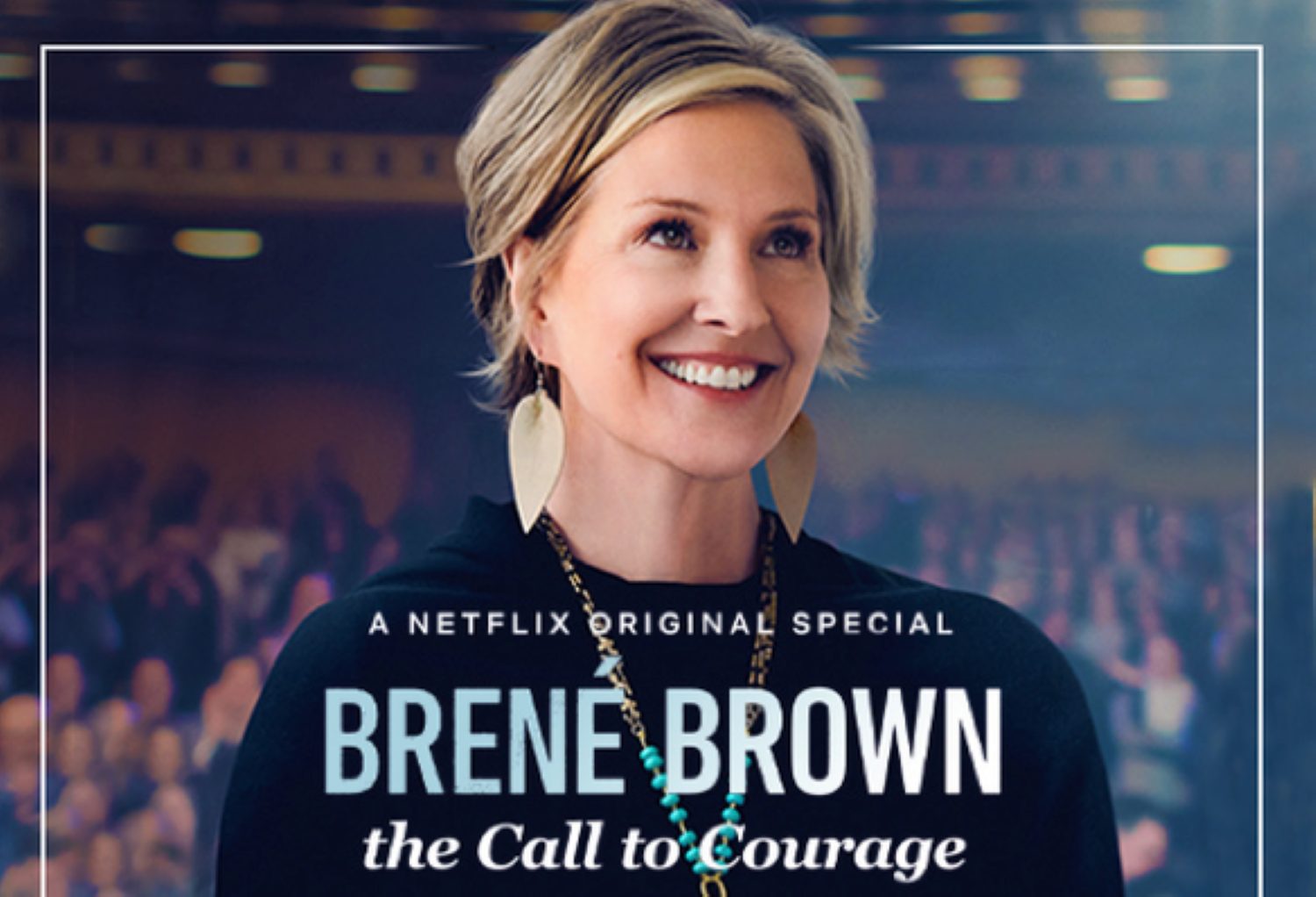 Told you I was into it!
So, with Brené in the back of my mind and "Wine Country" playing for the 25th time, I realized that I could absolutely recreate a similar style with some of the materials I had at home!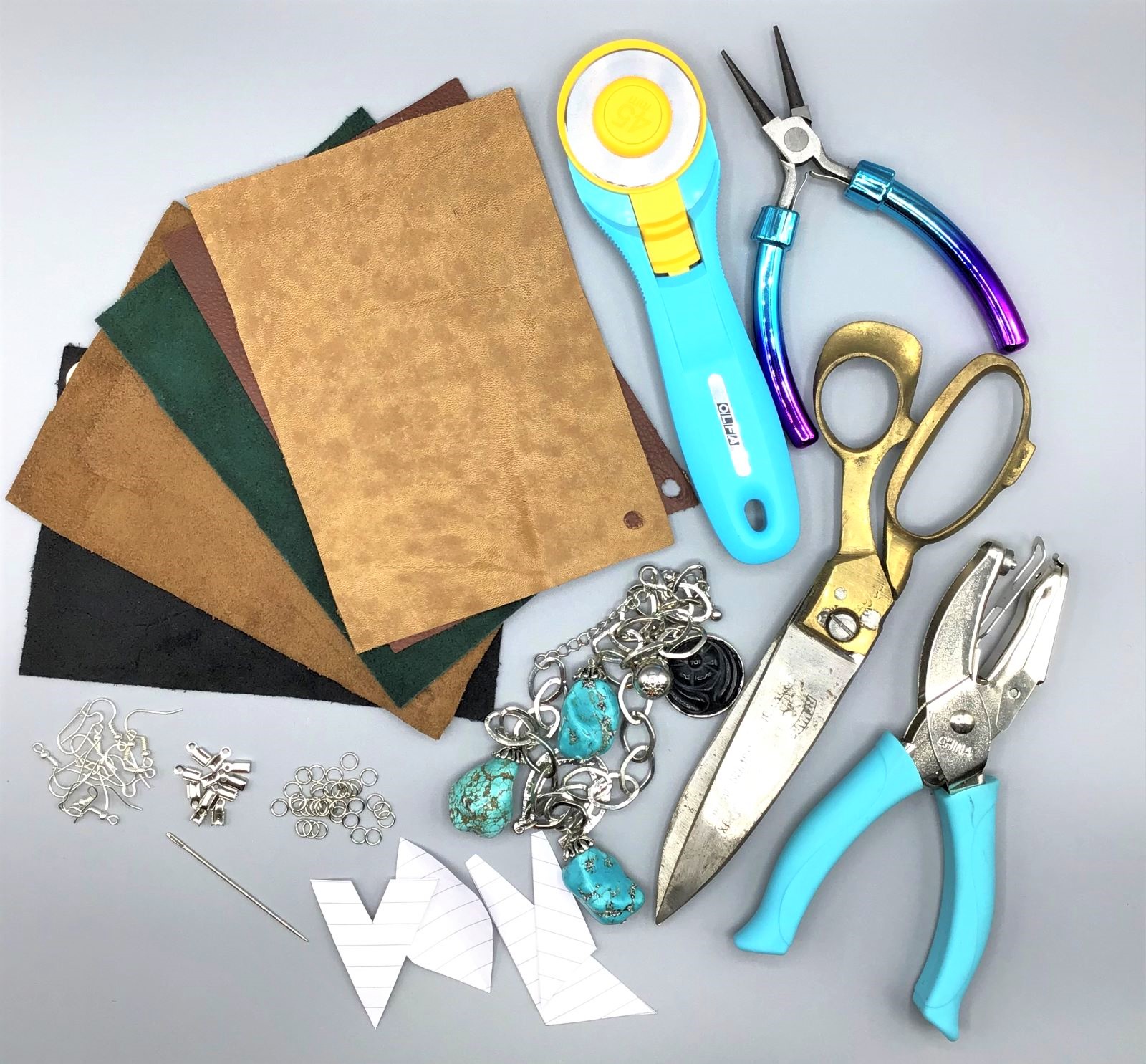 I know some folks are fortunate enough to have a crafty Mom/pal, but if you've got or can thrift a busted leather jacket or purse instead of using the leather samples I had in my collection, by all means! You can also purchase any chain, jewelry hardware and/or additional baubles you want to add!
Since mine were based on the "leaf shape," I decided to keep it simple, but creating paper or cardboard templates is a great way to play with shapes, try out a variety of styles and make sure your set matches.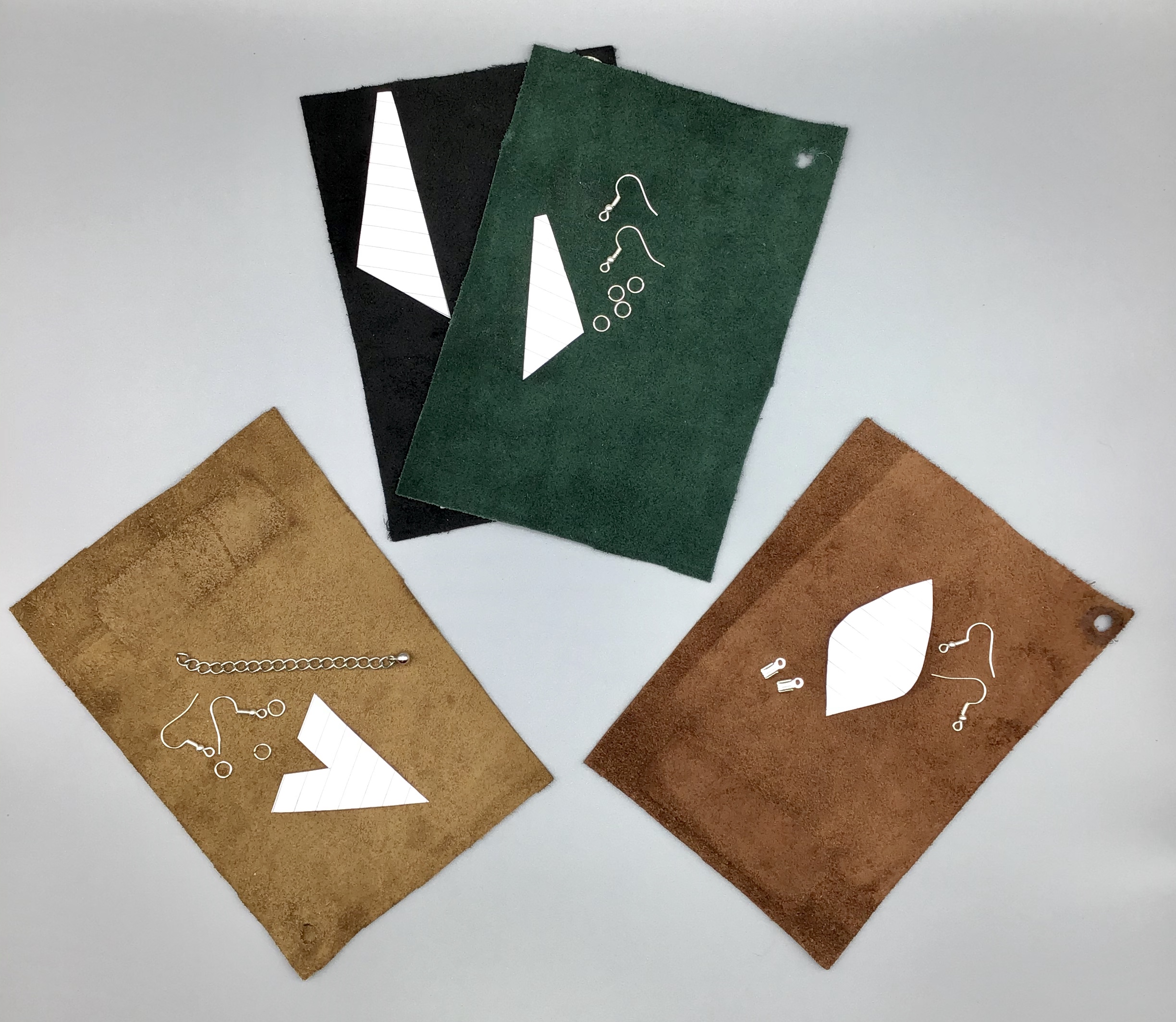 So I chose some simple designs and cut out paper templates. The first, and I think simplest, leaf shape can be drawn out by hand and traced on to your leather. Keep in mind that you'll need to then cut directly on your tracing line, or directly inside of it to avoid seeing the ink.
I am ok with some definition on the edges, but do whatever makes you happy. You could, for example, use a colored pen or sharpie and incorporate the hue into your final look!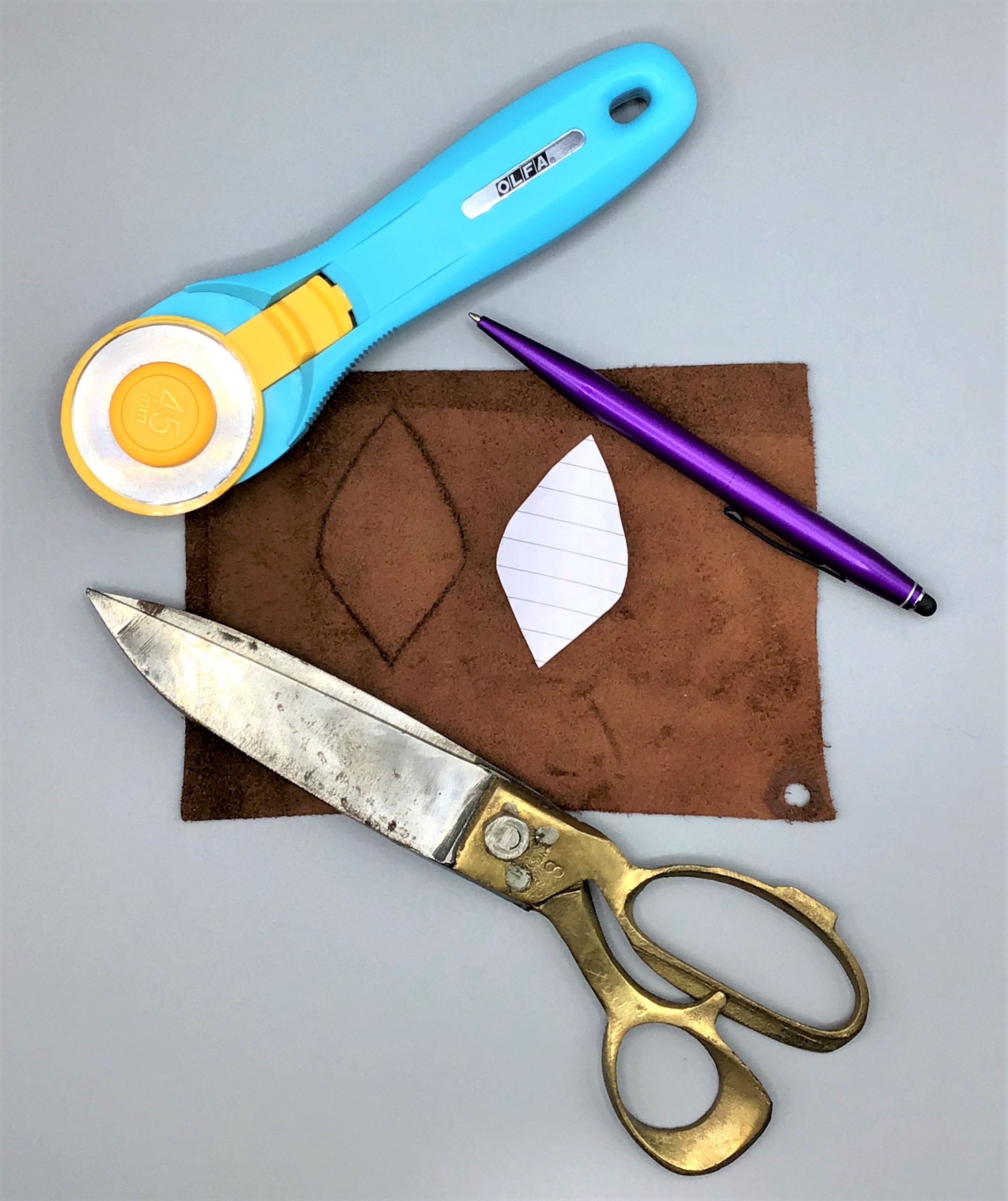 I clipped off the top tip of my leaf design in order to use a cinching loop. This is another element you can choose to skip, or use a needle/baby hole punch to create holes and simply insert a jump ring. Either achieves a similar result.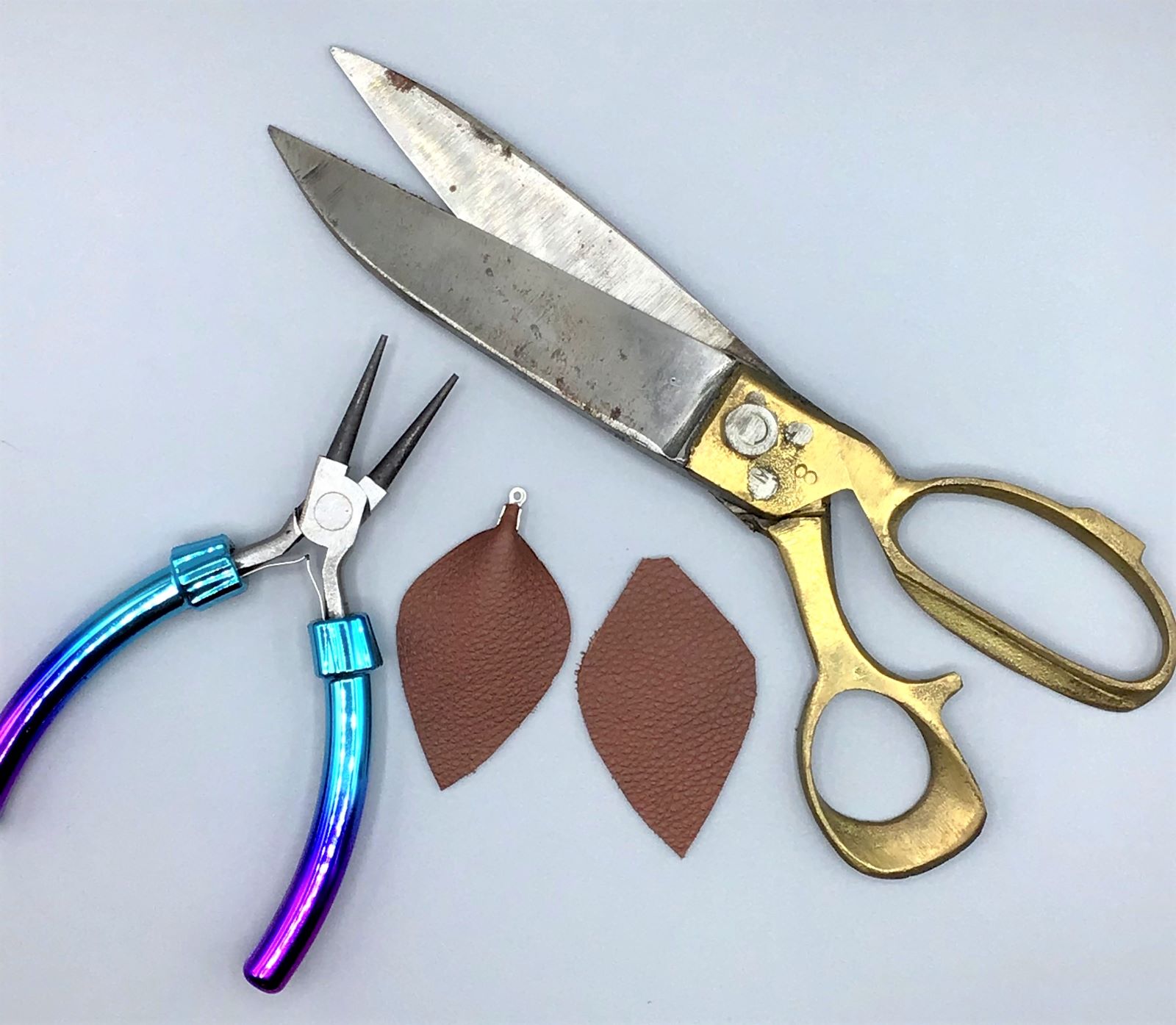 Always keep in mind the vision you have, and before you draw, trace or cut, make sure they align with that. You may want, like I've done here, to use the "soft" side of the leather instead of the textured side. These turned out so beautifully! I think Brené would be proud.
My next pair was a layered, more edgy style that I decided to do in green and black.
Instead of using scissors, since these have straight lines and a pointy edge, I used my trusty rotary cutter. If you don't have one, no worries! Scissors and a steady hand always get the job done. I've included the two ways these templates can be used with the leather, depending on the look you're going for.
If you want a mirrored effect, cut both layers with the angled side going in the same direction. If you'd rather show off more of the bottom layer, just turn your template over and cut your smaller/top pieces facing the other way! Both looks are stunning, plus you can always add more layers for additional dimension.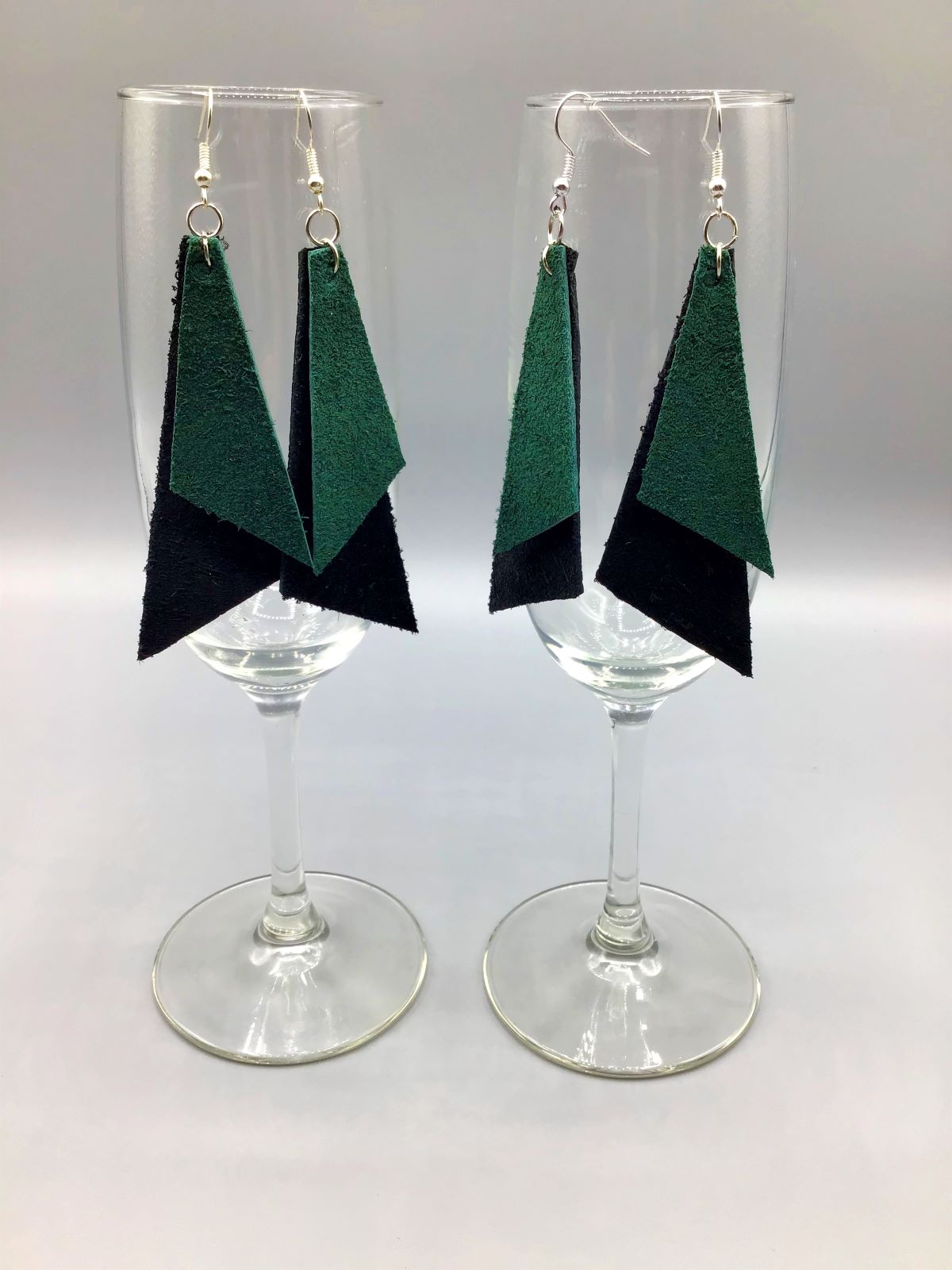 For these, instead of crimping the top, I simply made holes with a needle (careful not to tear the leather!) and inserted a couple of jump rings to attach onto my earring hooks.
I again used the "soft" or fuzzy side of the leather because it was such a rich shade of green, and the black is so dark. Either way would look sleek and stylish!
I got carried away and made so many I gifted several pairs almost immediately! Which ones do you prefer?? Have you tried your hands at these before? What worked and what would you change?
There are so many possibilities with a project like this! You can choose all kinds of design shapes, styles and colors, plus add so many more baubles and beads. They make great gifts, but they are also so easy to personalize and add to your own collection! Happy making!
---
Let's Be Friends!
Insta | Pinterest | Enews | TikTok