Confession: I'm obsessed with Mollie Makes Craft Magazine. I love craft magazines – especially Flow & Frankie. But Mollie Makes has something special every month that makes it an exciting treat to get in the mail.
Every month has a mini DIY Kit. Each month is a different DIY kit and focuses on different craft media – like plushy animals, crochet charm bracelets, crochet pincushions, and foldable paper gem kits to make paper garlands. The kits are always totally adorable and totally dreamy and they are so much fun to make!
The DIY Kits are beginner friendly and are a great way to try out new craft skills. Having a freebie and a new one each month really takes of the pressure so you can just have fun with making. Thorough instructions for are always included in the issue.
In addition, every Mollie Makes Craft Magazine has free printables that you can cut from the magazine. The printables are in gorgeous patterns of flowers, leaves, succulents, in wild color palettes. They are perfect for framing, wrapping gifts, making envelopes, creating paper garlands, or anything your heart desires. That's the beauty of free printables!
Each kit is designed and created by a handmade maker from around the globe. Usually it's an Etsy Seller and you can always find out more about the creator of each kit on the back of the packaging.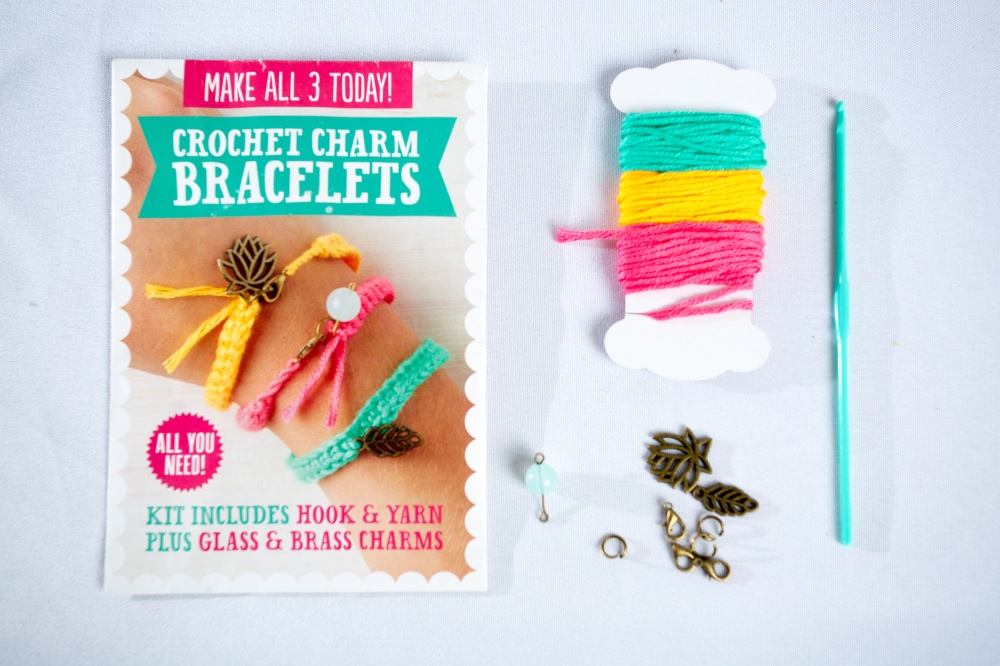 Lol – and I haven't even gotten to the magazine itself! Mollie Makes Craft Magazine is full of even more diy ideas, style inspiration, arty fashion, and features on handmade businesses.
It's upbeat, full of contemporary prints and modern colors, wild styles, and cool business inspiration.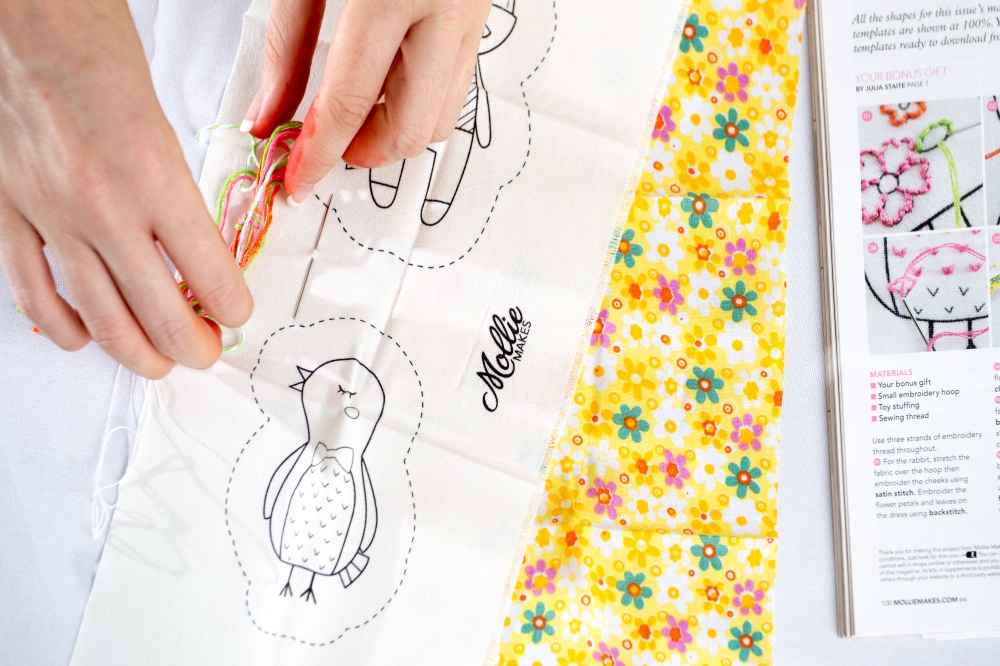 Did you fall in love with Mollie Makes Magazine like I did? Then don't forget to pick up a subscription from the link below! You can also check out similar craft magazines from the same publisher like Papercraft and Simple Sewing here. I've also spotted this British Mag in the craft magazine section of Barnes & Nobles. Don't forget to check the end caps near the craft magazines because these magazines are so cute they are often put on display!
This blog and many blogs at Pop Shop America may contain affiliate links.
Let's Stay Friends!
Insta | Pinterest | Enews | TikTok