Things are always changing at Space Montrose. It's the kind of shop where everything is new each you enter. Space Montrose, a boutique at Westheimer & Dunlavy in the heart of Montrose, exclusively carries handcrafted goods from the USA. There is a wide variety in the type of items you will see. There's eye candy for everybody!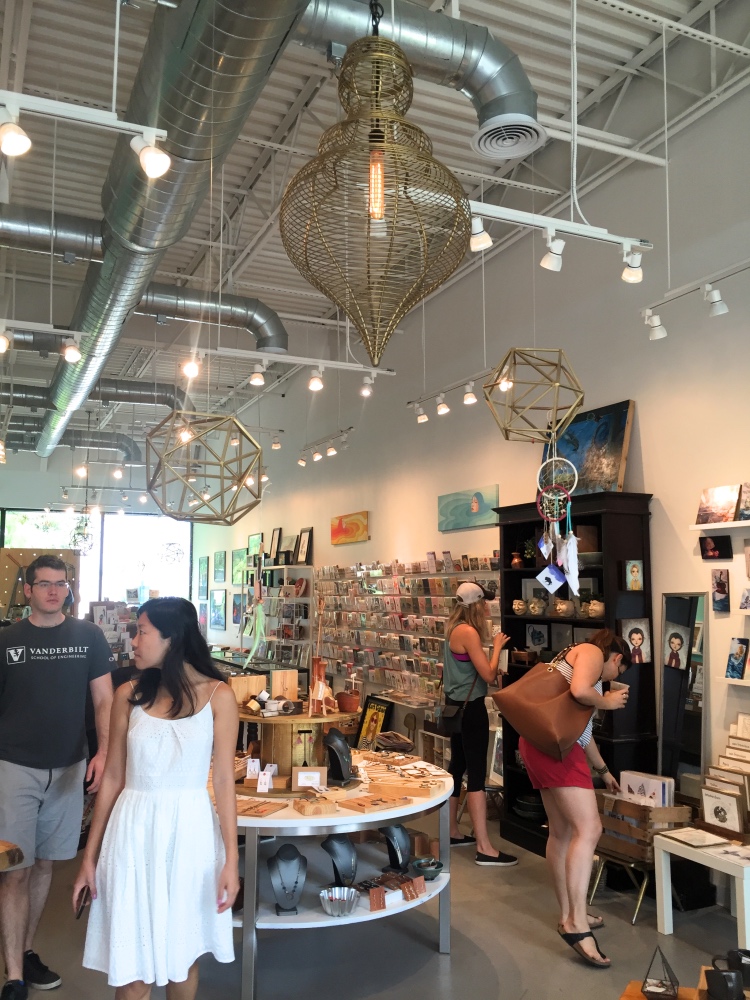 They carry art and design objects, handmade jewelry, kids clothes, t-shirts, stationery, leather goods, and men's and women's accessories. It's one of my favorite boutiques in Houston. It's where I go when I'm in a last minute pinch and need a gift. Or when I need handmade supplies – like cute notecards or something for my business.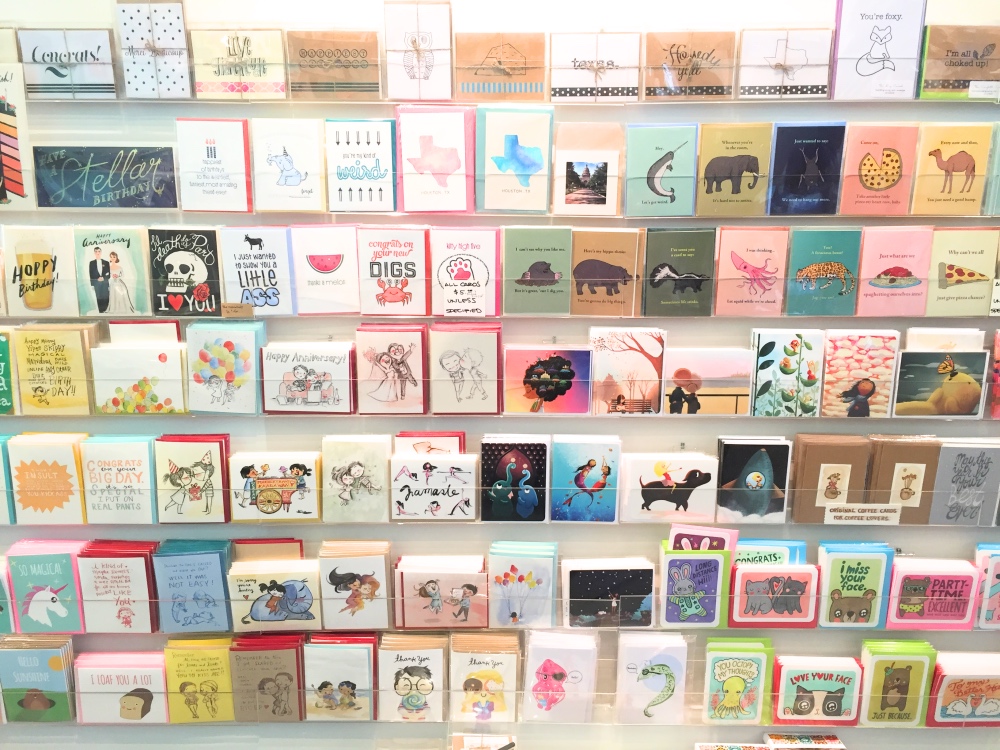 One of my favorite things is the most epic wall of cards. Cards for every occasion. Cards in tons of different styles. You could get lost in this thing!
I asked Leila Peraza, who co-owns the boutique with her husband Carlos, what makes the work of so many artists fit together in a fun way.
Leila said, "You could call it a "collection" of Artists because Space Montrose is made of talented creators together in one place. What really makes the work coexist is down to a few factors. The artists featured make for a venue you can explore for hours! We select artists we believe represent a collection of US Handcrafted design, and bring with joy to Montrose, Houston, and the world. There is a lighthearted nature to the store that is unintentional, but we do take a lot of time curating the store to achieve an enjoyable browsing experience."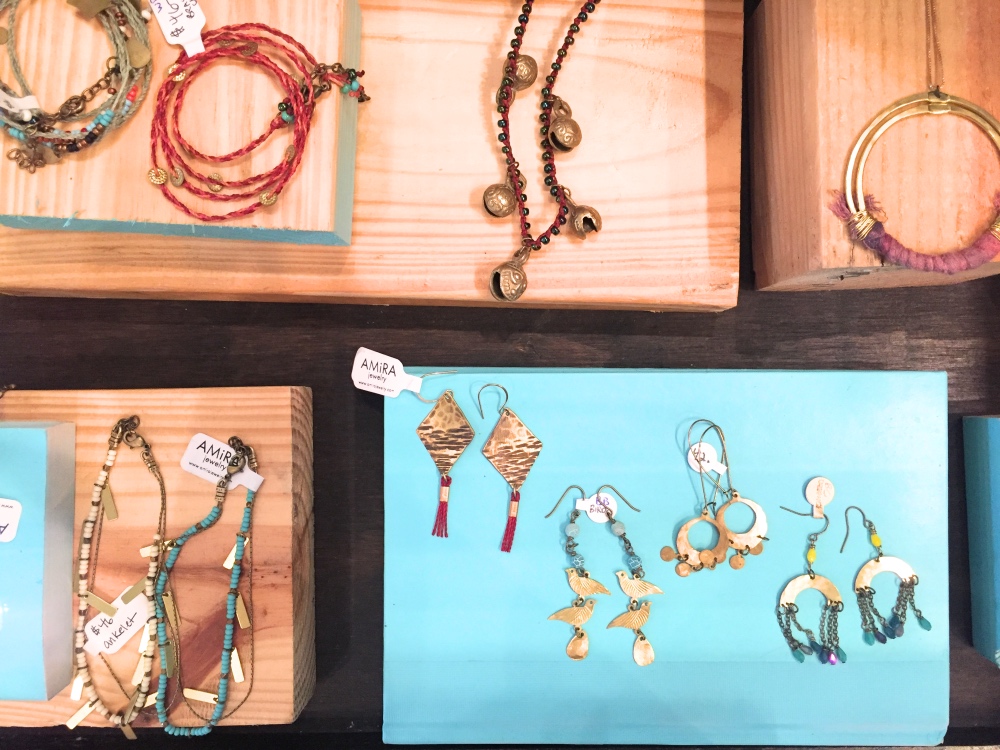 Leila also added, "Carlos and I make a great team! Two lucky souls enjoying every moment with our store and two boys. When searching for artists it's natural to gravitate towards concepts we love. However, sometimes even the most amazing creations do not fit in the store. We have to be business minded in our selection, and never carry art or design we do not share passion for."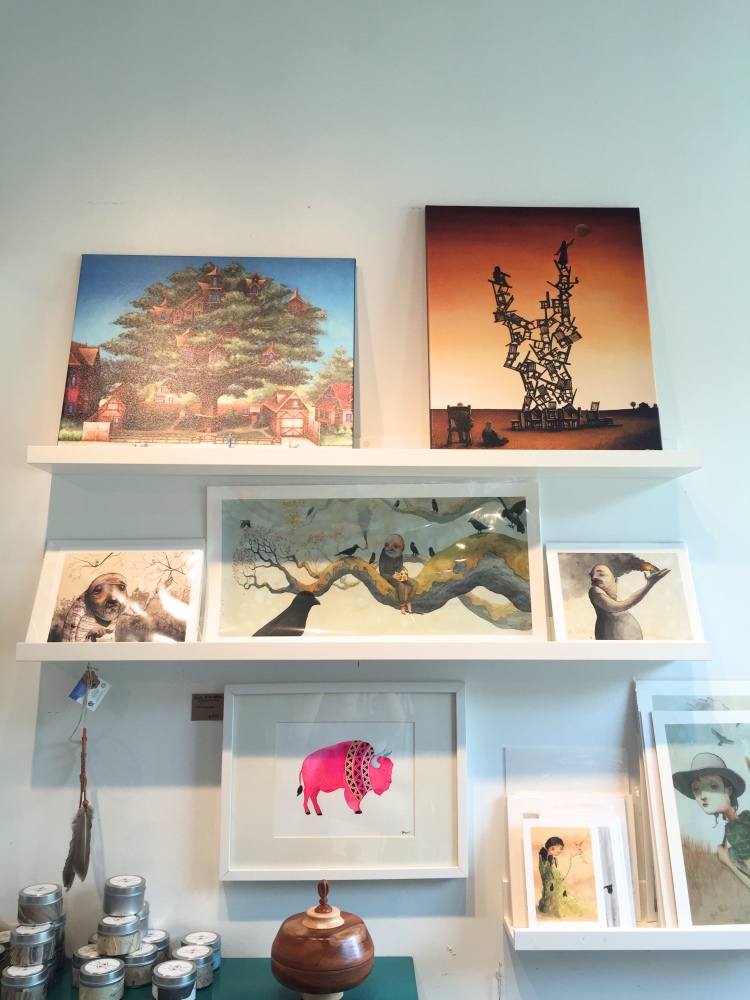 And it's so that true the store has atmosphere! The passion the owners have and the detailed nature at which the store is always changing makes Space Montrose a fun and special place to shop in Houston. And now you don't even have to be in person to shop, check out their new website full of online goodness!