It's been a few years since we've created a collection of our favorite places to shop for vintage in Houston! And there are so many shops, cool spots, and events that didn't even exist a few years ago. And these new spots are awesome. They are all musts. Got a favorite that's not on the list? Comment below because we want to hear about the shops you love!
This is the mother of all Value Villages. Some say that the Gessner location is the best. When the Harrisburg location was still open, that one was fabulous too. But if you don't mind making the drive (it's about 30 minutes , the Value Village in Pasadena is the best. It's the least picked through and full of
El Bambi is a must! It's wonderfully curated so every item you find there is special. And the prices are great for it being so well curated. The store owners are pretty young and cool so the goods you'll see are a great reflection of that. The best part is that a part time Alterations Service is housed here, so you can make it a one stop shop!
This new vintage pop up market is co-created by Vintage Veterans Vida Antigua & Yoko Vintage. It's always a blast and has DJ's, drinks, and all kinds of good vibes. It's definitely the most vintage you can find in one place on a regular basis.
Love Historic Galveston? So do we! This vintage shop is in the heart of the Downtown District – right near The Strand which makes this shop perfectly walkable. It's also in an area that's full of cute shops so you can make a day out of visiting nearby boutiques like Tangerine Boutique and Affair D'Art. It's more than just clothing and has lots of vintage furniture and cool finds.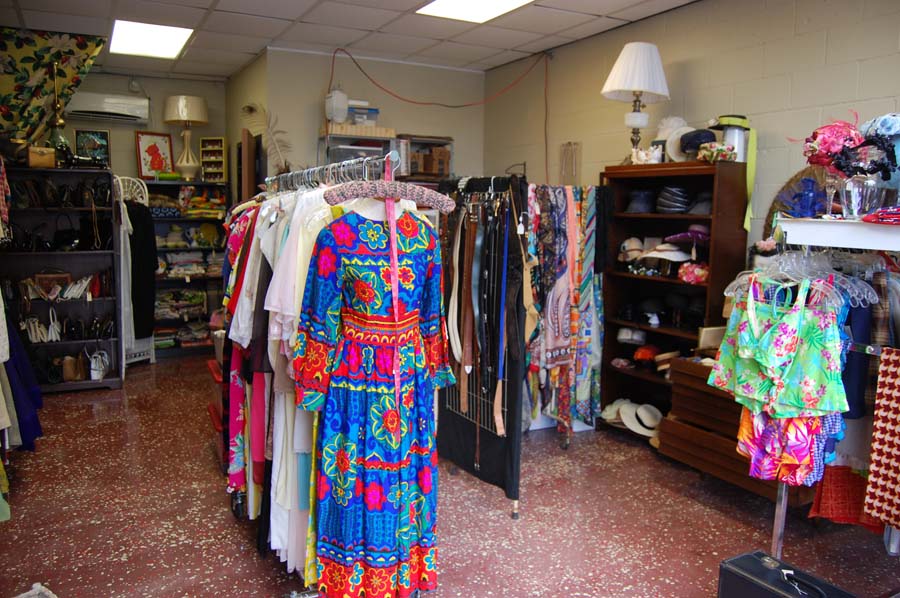 Eado Vintage is named after the neighborhood and is a must for any vintage lover. Like Got Vintage Marketplace, they host a seasonal pop up market focused on vintage through all ages. Their shop is broad spanning genres and styles with expert curation. They even have an Etsy shop too so you don't have to be in Houston to connect with this great shop.
Owner Ashley Cid is like crazy stylish and the perfect model for these gorgeous finds. Located at Mid Main next to The Place Upstairs, this boutique keeps more bar hours rather than regular shop hours, making visiting this shop a super fun experience.
Options Trading Co., formerly Imperial Houston, is one of the newest vintage shops located in the coolest location in the heart of 3rd Ward. This vintage shop specializes in deadstock and vintage sports apparel – a hard to find genre that's so cool. This vintage clothing boutique is focused on streetwear and has cool finds from Tommy Hilfiger, Adidas, and more.
Let's Stay Friends!
Insta | Pinterest | Enews | TikTok