So adorable and so modern! These Terrarium Printables are perfect for so many different occasions and are free to download right here at Pop Shop America! They are a modern flat design with 8 different cactus and succulent terrariums that are all unique and fun!
We used a few simple supplies to turn these Terrarium Printables into Cactus inspired gift tags but you could make them into lots of additional things that we'll cover at the end of this post.
Supplies:
HP At Home Printer
The Terrarium Printable (Download it Here)
Scissors
Bakers Twine
Hole Punch
First, use an HP or any home printer for the succulent printable sheet. You can use card stock which I recommend or regular copy paper. Next, I cut around the 8 different cactus and succulents leaving enough room around the edges for a hole punch.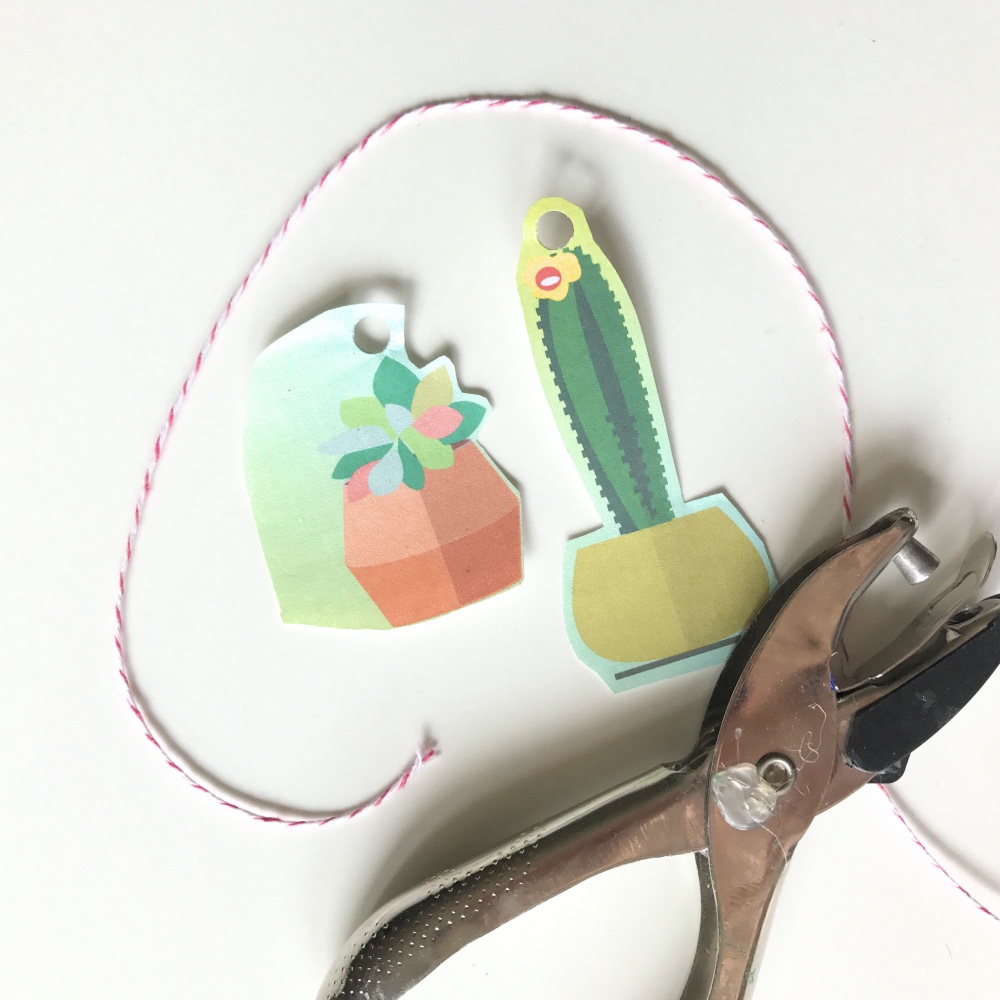 It's always a good idea to hole punch the gift tag first – to make sure you have enough room for the hole punch. It will also help you get a smooth and even shape around the border of the gift tag.
We left little edges on ours but you could trim them nice and neat too!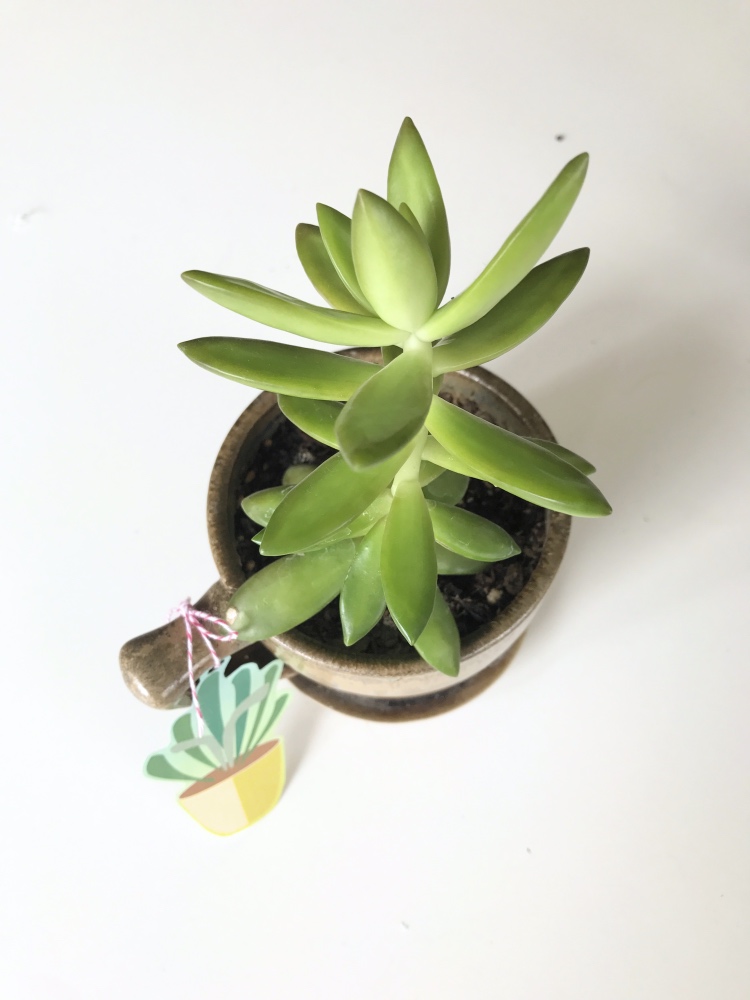 Now, just cut a piece of baker's twine and figure out the perfect place for your adorable cactus gift tag!
You could write on the back, for an extra special note! We added ours to a terrarium as a house warming gift.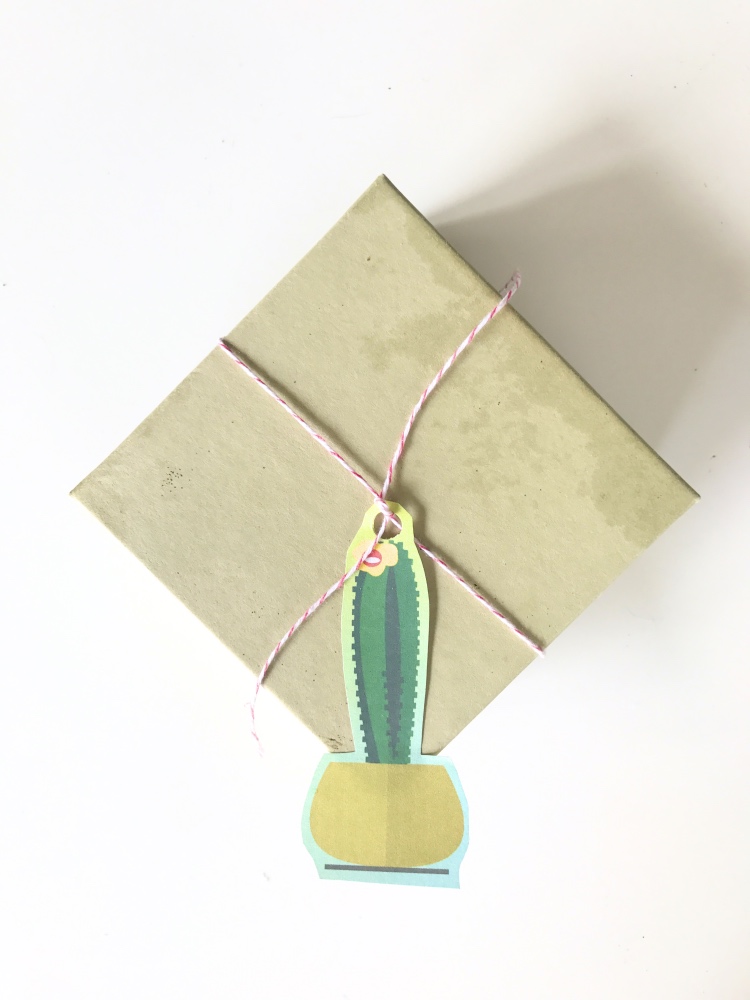 We also used our succulent gift tag on top of a cute little jewelry box. You could also use these gift tags on a bag too!
So what else can you do with you Succulent Printables?
Cut them out and add them to a handmade greeting card like this.
Print them out on Grafix Shrink Film and make them into jewelry like this.
Use the whole printable sheet as wrapping paper.
Use the whole printable sheet as cool and modern stationery.
Frame the cacti and make them into mini art objects.

Let's Stay Friends!
Insta | Pinterest | Enews | TikTok