In the Houston area we've all been dealing with the latest weather scare: Tropical Storm Bill. So far, it's not nearly as intense as everyone made it out to be, but one thing is for sure: the rain isn't stopping! That being said, it's sometimes tough to figure out what to do when the weather decides to be gloomy. That being said, we've complied a list of the best way to beat the rainy day blues. Enjoy and try to stay dry!
10. Arts & Crafts
The possibilities for this one are truly endless, and is great if you're in a group of bored betties. Flower crowns, yarn pom poms, collages, playlists, adding flair to denim jackets, iron on letters on literally everything, painting your friends' portraits and the list could go on forever! Remember: if you can hot glue it, then do it!
9. Yoga
This one is pretty self-explanatory. Doing yoga alone is one of the most calming and relaxing ways to treat yo'self. It feels amazing, and it's great for you. What more do I need to say?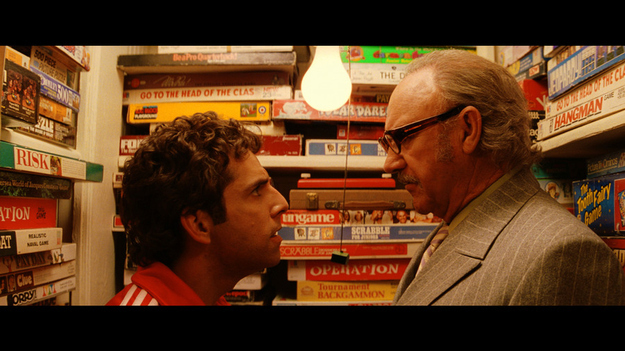 8. Board Games
Once again this idea is only good if you've got a group of people, but board games are so underrated! I love sticking with the classics, such as Monopoly, Candy Land, and Scrabble, but I'm always down to mix it up with newer games like Apples to Apples or it's evil twin, Cards Against Humanity (which are technically card games, but they totally count).
7. Online Shopping
AKA the best way to shop! It's been said a million times, but not having to wear pants while you shop is the greatest feeling on the planet. It's also a great way to kill time, because one minute you'll be browsing on the first page of tops and then before you know it you'll be on page 13 of Ikea's newest collection.
6. Cooking
I have always found cooking to be therapeutic, yet so rewarding. Instead of going by a recipe, challenge yourself to just use whatever you have in the kitchen. It may seem scary, but you can definitely surprise yourself (plus you just cleaned out your fridge without wasting anything!). And of course, cooking is even better when you have a group to cater to once the hard work is done.
5. Rabbit-hole Your Way Through Youtube
Go to the browse tag of Youtube and find a video that strikes your fancy. Watch it, then pick your next video on the suggested row on your right, and repeat! It doesn't sound like much fun, but trust me, it's addicting.
4. Re-read Your Favorite Book
Sometimes it's really hard to start a new book, but for some reason I can read my favorites over and over again without even blinking twice. It's always a nice and relaxing way of rediscovering why it's your favorite. And who knows, you might catch something you've never noticed before.
3. Redecorate A Room
Everyone has at least one room in their house they avoid, because they aren't digging the way it looks. Take some time to brainstorm what to do with the space, and turn it into the room of your dreams! If storage is a problem milk crates, shelves, and dressers are a great way to hide the clutter. Only leave out your favorite things!
2. Take A Cat Nap
Can it get any more relaxing? It may sound old lady-ish, but cat naps are a great way to get through the day without crashing.
1. Movie/TV Marathon
As long as the electricity is still working, this is my all time favorite thing to do when it's raining (especially since season 3 of Orange is the New Black finally hit Netflix). Whether it's Netflix, Hulu, Youtube, or anything else, the possibility of what you can watch is endless!
Let's Stay Friends!
Insta | Pinterest | Enews | TikTok