I've gone planter crazy! You know terrariums, air plants, and houseplants are totally my thing. Well, one quality that makes these indoor plants so special are cool vessels.
There are a million different ways you can DIY planters like painting terra cotta or crafting your own from concrete or plaster. Here are my favorite planters that are going to give your houseplants a huge upgrade.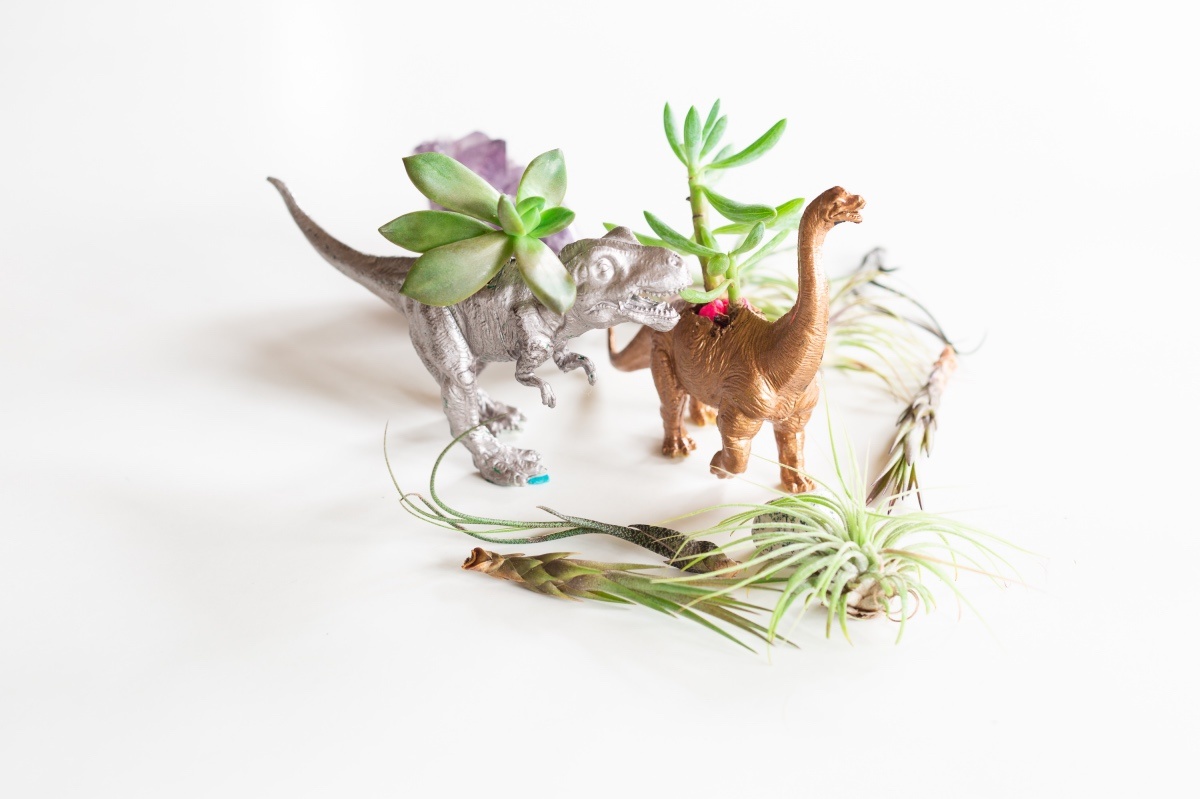 These dino planters are so much fun and easy to make. The gold and silver gives them a stylish finish that glimmers in the light.

I love these DIY Seashell Terrariums because they are so unique and outside the box. These would make a great gift and look so dreamy in photographs.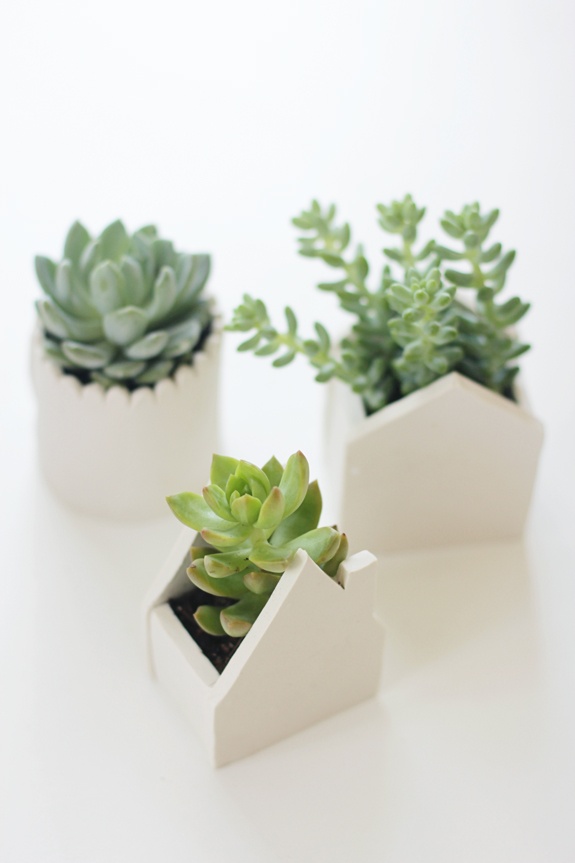 The minimalist white makes these clay planters pop! Anything that symbolizes a house brings about a comfy Hygge type of feeling.

These His & Hers Terra Cotta Planters made this catnip pop! They only require a sharpie and an easy to use stencil.

The pops of pink of these DIY Bunny Planter's cheeks, nose and ears make it irresistible. This easy DIY just requires clay and paint.

This Gumball Machine Planter may be my favorite from the entire list. Just be sure to line it carefully if you plan to use real plants that you need to water!

These decoupaged planter pots are first painted with a layer of yellow. But it's the florals that make these pots the prettiest on the list!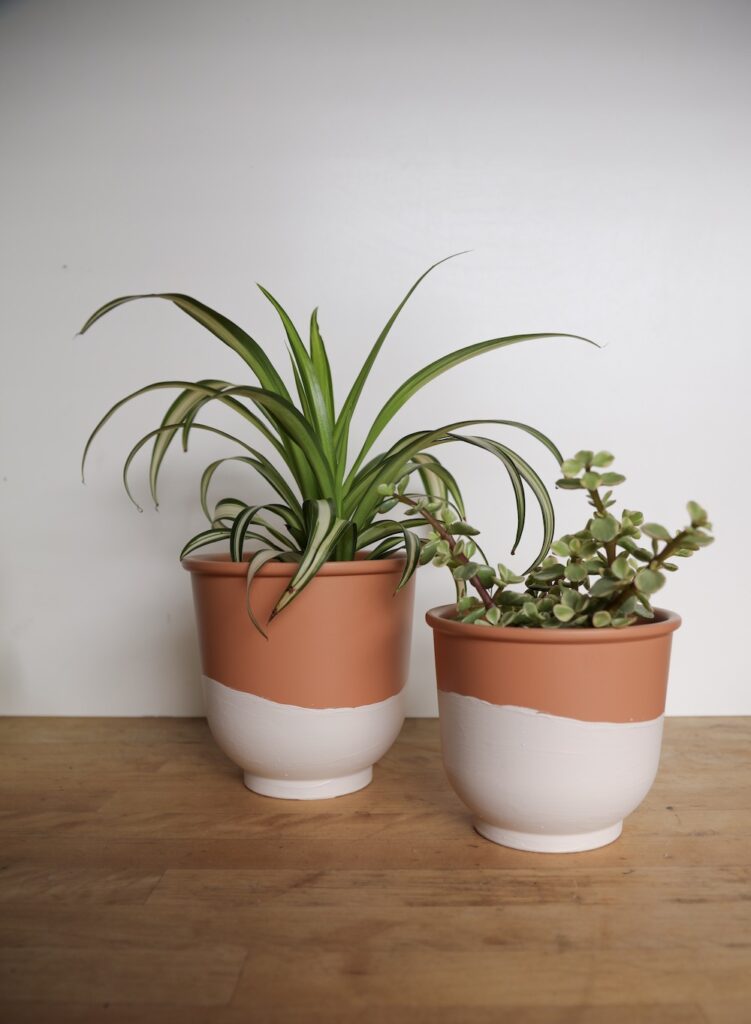 /center>

I love the simplicity of these color blocked pots. The white and terra cotta look so fresh and these will look great in just about any space.




These tin tins are exotic and feel otherworldly because they are not from the US and so interesting to look at. These require a tiny plant.

Make your daisies into a flower crown but adding it to a sweet pot! These is perfect for a patio but could be made larger or smaller too for all kinds of plants.

OMG. This hedgehog. I love that it's left in this stark white which gives this planter a perfect refinement. This diy plant pot is a must make.

Shelves are an absolute must if we are going to talk houseplants. These miniature shelves are made with wood and leather and are perfect for air plants. Getting greenery up high turns any home into a boho paradise.

You know we love marbling clay! Clay is a pleasure to craft in and these marbled planters are fun because they could be made in any color.

Talk about boho. Alyssa Hoppe made these wood beads give these DIY Kokedamas a fun bit of flair. They are easier to make than you think and kokedamas are pretty easy to care for too. Checking out more of her work is a must!

Who knew you could color concrete and make it look this fabulous. There is both ombre planters with a gradient of color and marbled concrete planters too! These photos by Alexis Buryk bring the project to life. Check out more of her work here.

Those big eyelashes are just so sweet! Here is a simple spin on the painted planter that would be perfect for any space.

Teeny tiny indeed! I was surprised how easy it seems to craft in plaster and color plaster too. These planters would be amazing in any color.

This planter is perfect for warding off any evil spirits. I love the color of Evil Eyes and how the take you straight to Greece with their color and style.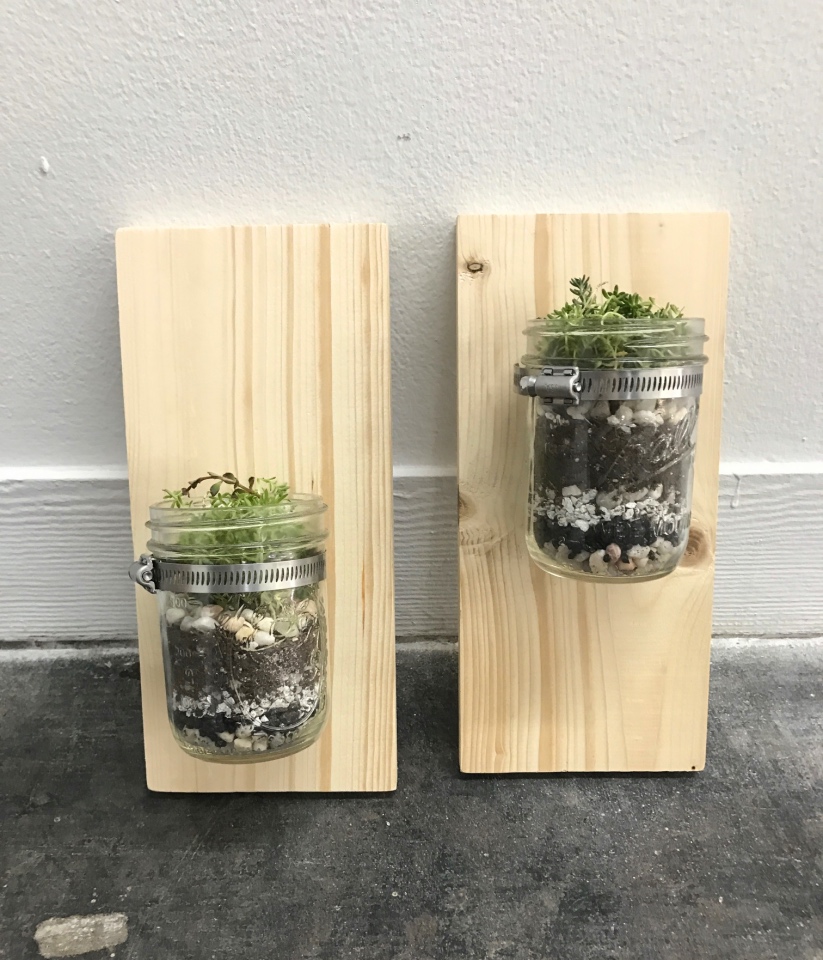 This Wall Mounted Mason Jar is so versatile. It could also be a catch all that hangs by your front door as a place to throw your keys. Or it could work in the kitchen as a place to hold your spoons and serving utensils.

Adorable, right?! This bear head would make a perfect princess planter and such a fun gift. I'm surprised to see this as a DIY instead of a product for sale on Etsy!

Know a book lover? This would be the perfect decor. All you need is a vintage book the more gorgeous the better and a little know how to make this DIY Book Planter.

This Easy Air Plant Centerpiece doesn't require much! Just a ton of air plants which we also seem to have because of how often we teach Terrarium Building Workshops.

Reusing unusual objects gives any planter a sense of magic and wonder. And this birdcage really does the trick!

Himmeli Planters are easier to make that you think and also very inexpensive. This is next on my list to DIY. So which planters to you love? And which ones are you going to DIY? Tell us in the comments and happy crafting.
Let's Be Friends!
Insta | Pinterest | Enews | TikTok