What an adorable Bear and Bunny Greeting Card! The graphic above was one of those crazy adorable things you find on Pinterest that just links to a 404! When we saw it, we knew we had to recreate for other's to enjoy.
Our Bear and Bunny Greeting Card is just ever so slightly different but hopefully you will like it even more! This card would be perfect for Valentine's Day, perfect for Spring, and perfect for anytime.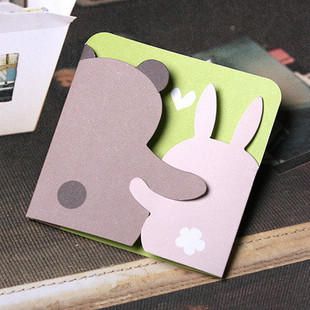 Just download the full pdf printable from the button above or the button below! This Bear and Bunny Greeting card will print on a regular printer on standard letter size paper.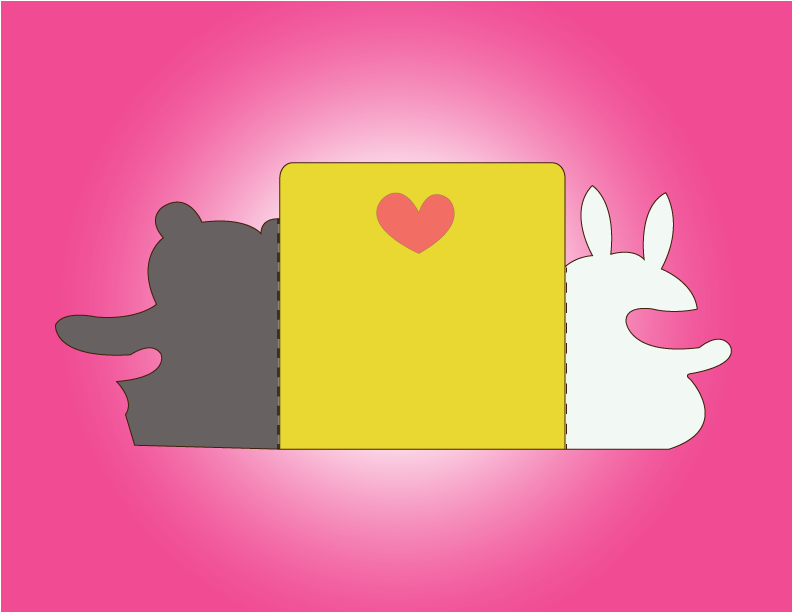 Cut the card out around the edges, but don't cut the dotted lines! Your bear and bunny will interlock arms when you fold the card together. You can fold it to where to bunny is on the left or right. The original card is a front and back printable, but for the sake of making this an at home diy, your best bet is to use the pink edges to make a cute little tail for the bear and one for the bunny. Or color them in with prismacolors!
We have LOTS of free printables on the Pop Shop America blog. Here's where you can find some of my absolute favorites. All of them are modern stylish pinterest worthy free diy's!

Let's Stay Friends!
Insta | Pinterest | Enews | TikTok