In the last few years my skin has become super sensitive to all sorts of chemical products. In the process of removing chemicals from my daily routine, starting from beauty and going straight to food, I discovered also clothes and fabrics can generate sensitivity in my skin, especially when washed with harsh soaps and fabric softeners. This is how I firstly discovered the recipe for this 100% natural homemade laundry soap!
I wanted to share this project for a while: it's super easy to make and you can prep 3-4 jars at once to save time and always have your homemade laundry soap handy when you do your washing. It can be used both to wash your clothes by hand but especially in your washing machine instead of your regular laundry soap! And it's especially great if you have a family with small children or suffer with sensitive skin yourself, as it's gentle and doesn't contain any chemicals but only fully natural ingredients!
I've also made some pretty labels I'm providing for free in this post: you can print them out and use them on your jars to make them all pretty and customized! Read on to download.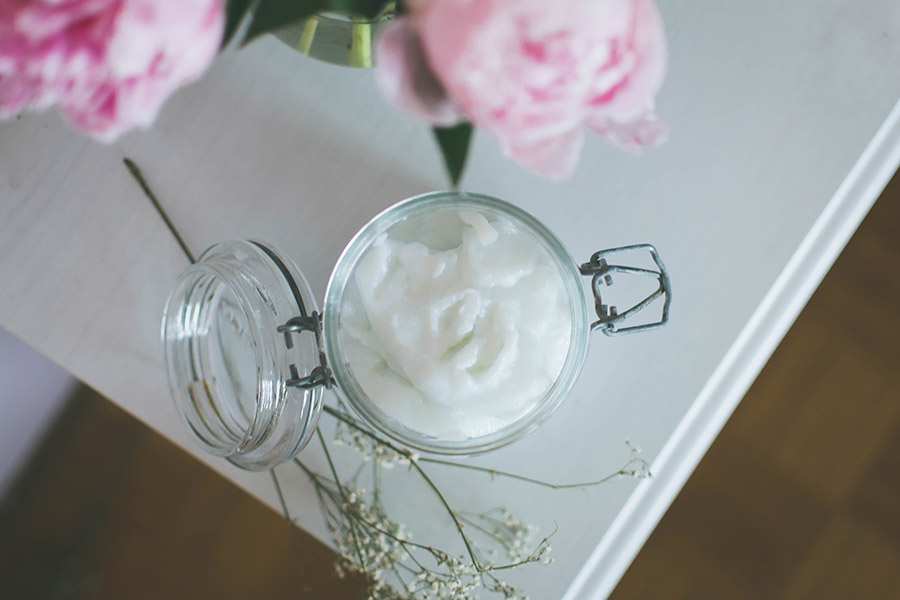 DIY Homemade Laundry Soap
Materials
For the soap:
2l Water
150g natural/organic Marseille soap, grated (or Castile Soap)
2 tablespoons sodium bicarbonate (baking soda)
Optional: Any Essential Oils (Here are some ideas for Delicious Essential Oil Blends)
For the packaging:
2-3 medium or big hermetic glass jars
Free printable labels (click here to download)
Method
1. Measure out the water and pour it into a big saucepan. Bring it to a boil before throwing in all the grated Marseille soap at once. Give the mixture a couple of stirs while the heat is still on until the soap has completely melted, then remove from heat and leave to cool for 5-10 minutes.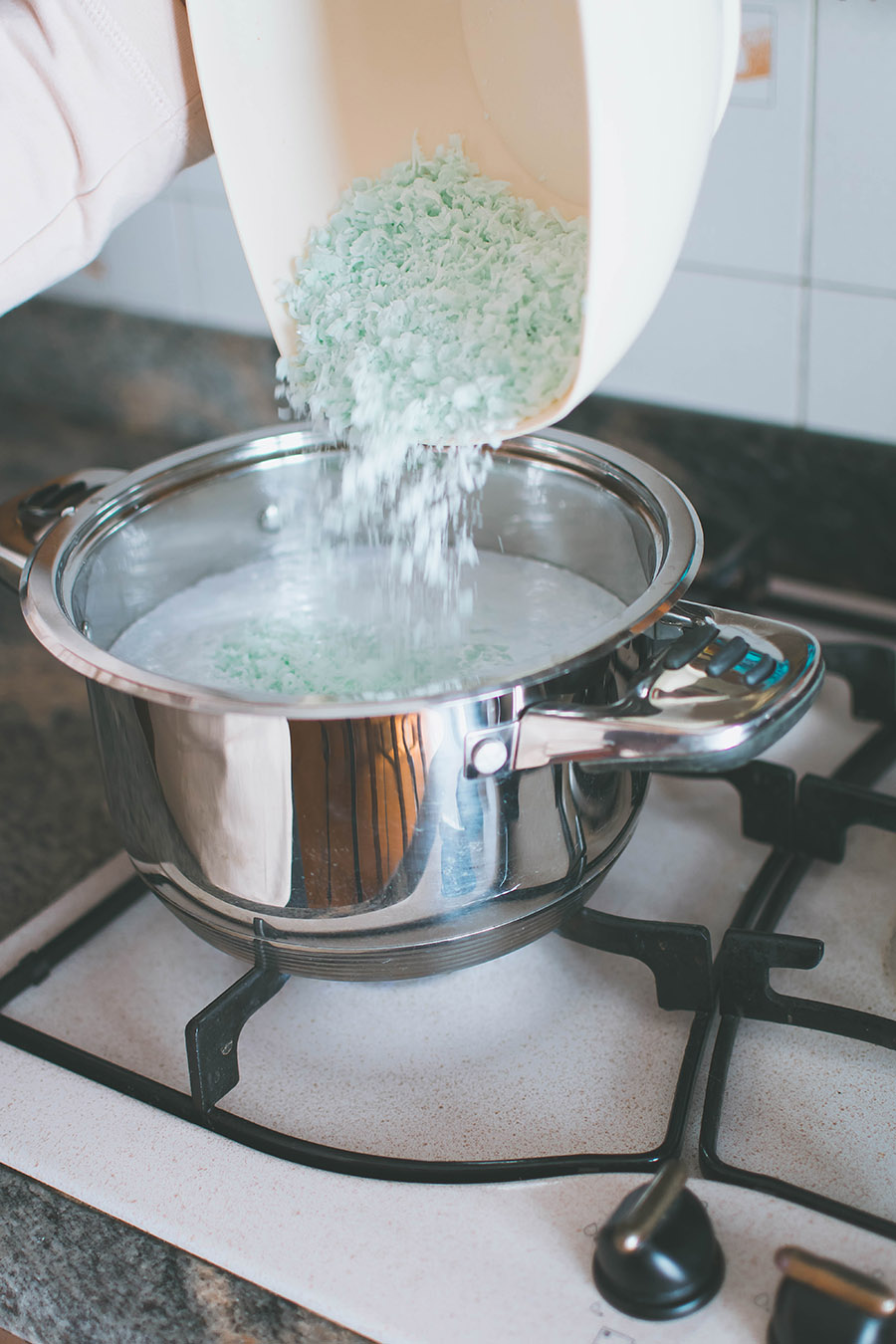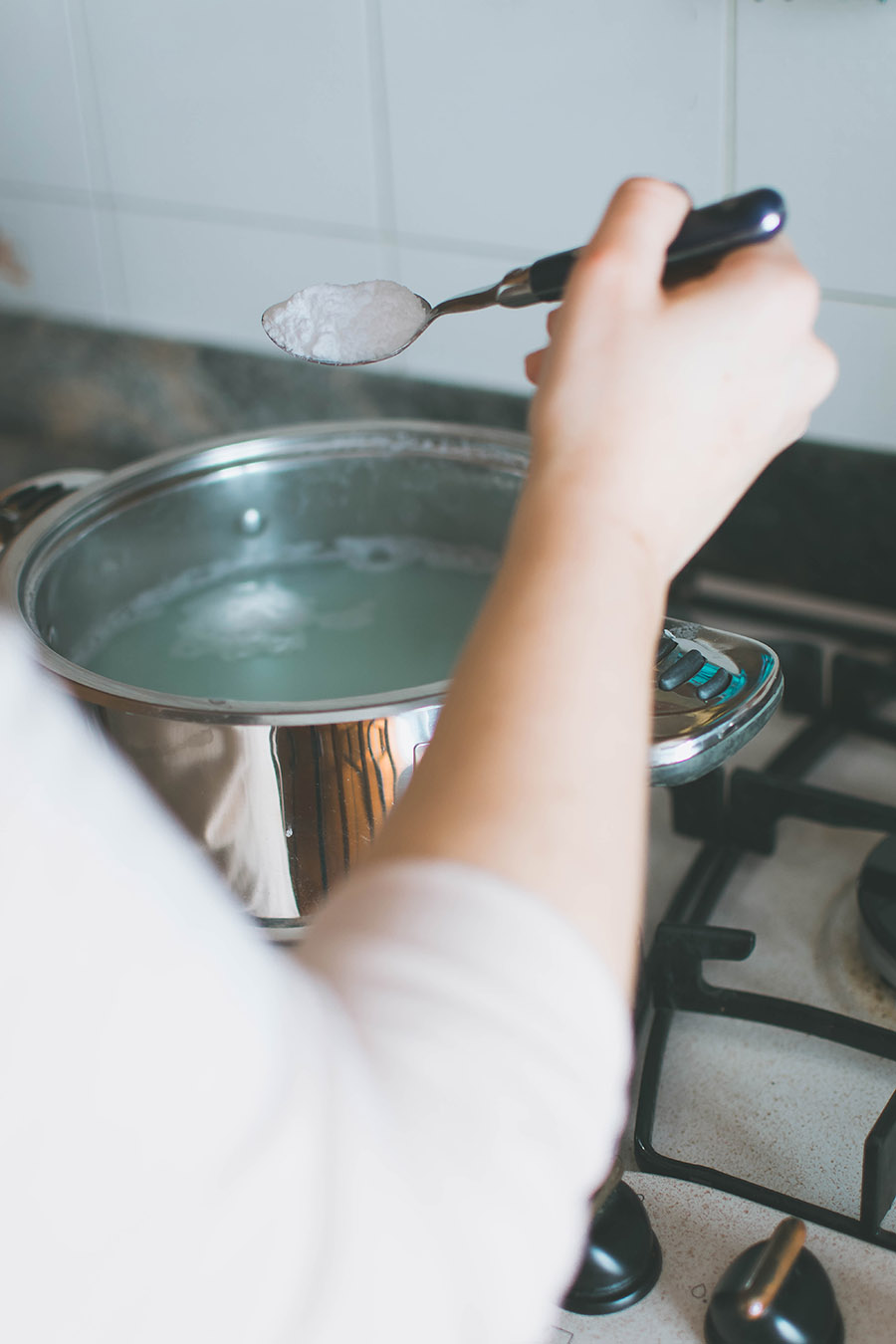 2. Add in the baking soda and stir until well incorporated. If you'd like to add in any natural essential oils to add a bit of fragrance, this is the perfect time to do it! Then leave the mixture to cool completely for 6-8 hours, or, better, let it sit overnight. It will harden almost completely, leaving you with a thick compound.
3. The day after, use an immersion blender to blend and soften the mixture. Blend for a few minutes until all the compound has softened. Then divide the soap in different hermetic glass jars.
4. To customize your jars, you're welcome to download my free printable labels here! Simply print them on adhesive paper and cut along the crop marks using a paper cutter, then stick them on your jars.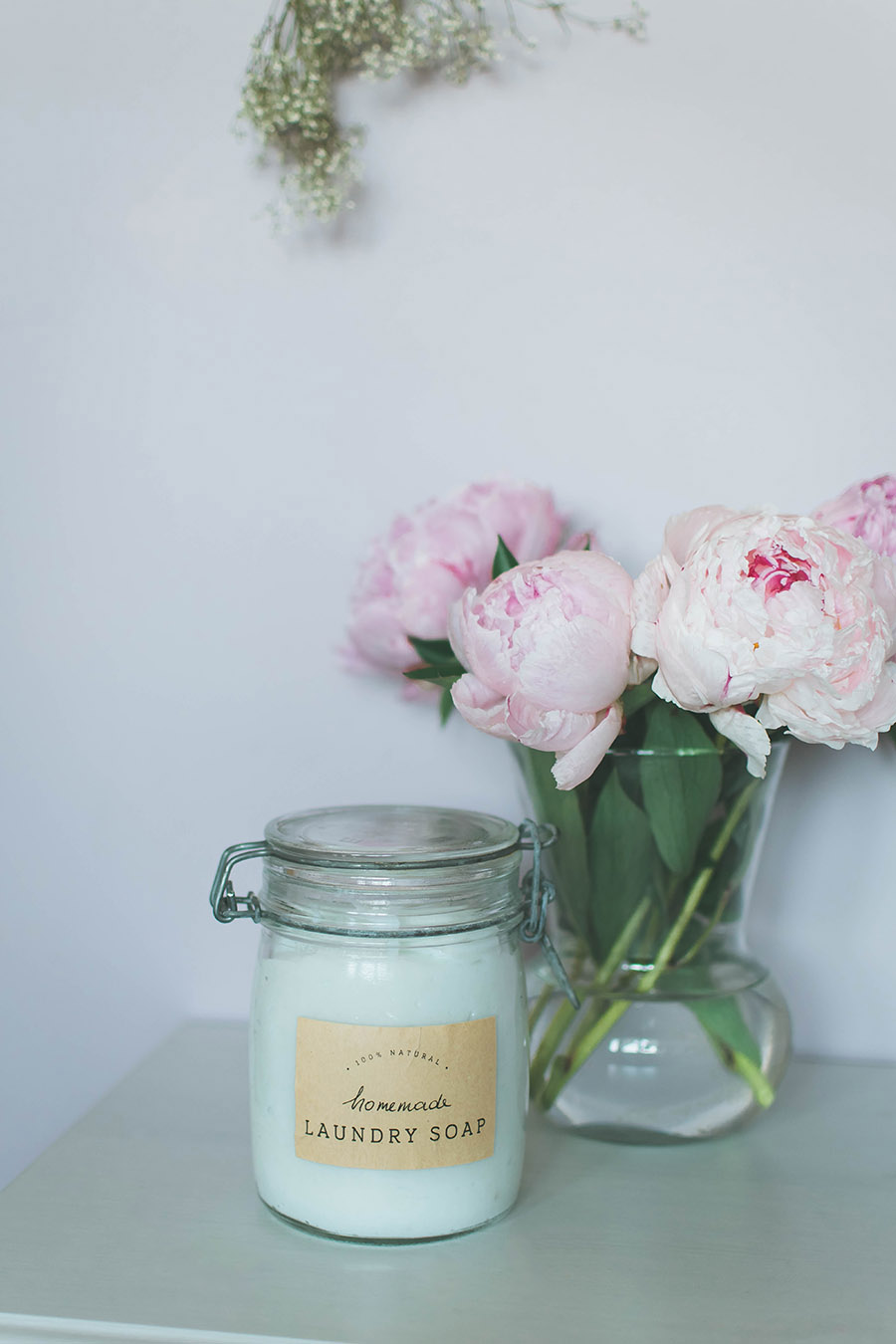 Use your homemade laundry soap as you'd use a regular soap, both for hand washing and in your washing machine (2-3 tablespoons). The best thing? You can decide the scent your clothes will smell of, and create a customized soap fragrance using natural essential oils!
As per usual, let me know if you have any questions on the process and if you give this project a go!
Let's Stay Friends!
Insta | Pinterest | Enews | TikTok