In the mood for a recipe that's totally green? These easy, crunchy kale chips make the perfect snack because they are fast, healthy, and delicious! Best of all they are so easy to make.
The recipe also requires only 3 ingredients: kale, salt, and olive oil. How fabulous is that? So let's get started making these Easy, Crunchy Kale Chips. If you want to read tips and tricks read on. And if you want to go straight to the printable recipe, scroll to the bottom.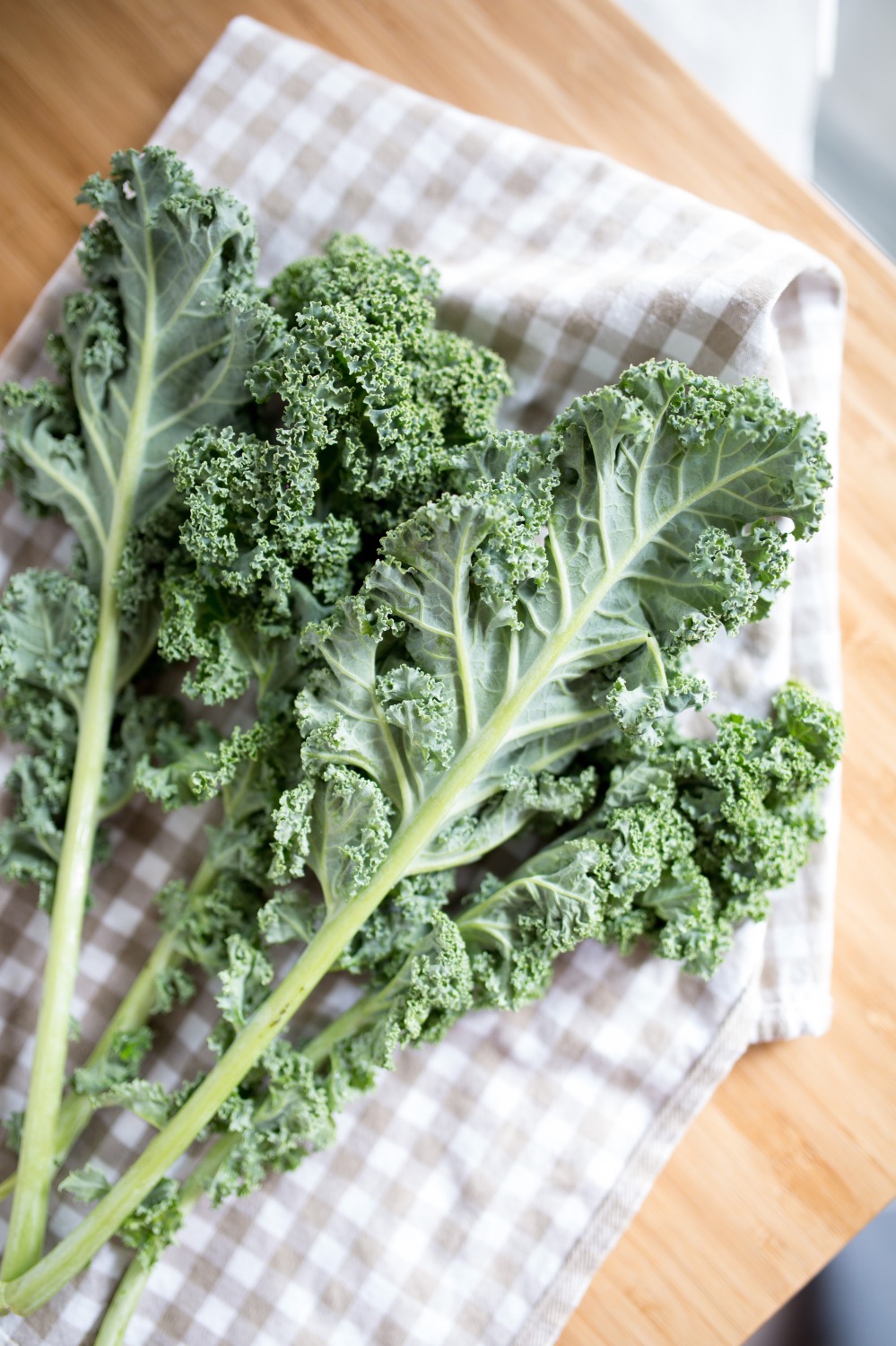 Things You Need to Know about Kale Chips
If there's any one thing I can tell you about making kale chips it's this: make sure your kale is perfectly dry before you add your salt and olive oil and bake it. Water makes the kale chips softer and it will cause them to lose their crisp.
Another important thing to know is that they will go straight from underdone to overdone in the blink of an eye. So as your kale chips near their cooking time, keep you eye on them. Once the edges begin to brown, remove them from the oven.
The last tip that's crucial is that they absolutely need to be baked in one single flat layer. Don't overcrowd them and don't add multiple layers. It will cause them to bake unevenly. Some will end up burnt and others underdone.
Other Veggies You Can Use to Make Chips
If you love kale chips, you can use other sturdy greens to make veggie chips. Some of my favorites are:
Mustard Greens
Collard Greens
The outer leaves of Brussels Sprouts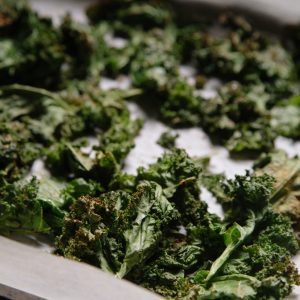 Easy, Crunchy Kale Chips Recipe
Make these easy, crunchy kale chips for the perfect snack!
Ingredients
1

bunch of kale

2

tablespoons

olive oil

approximately as the size of your kale bunch can vary

1

teaspoon

coarse

kosher or sea salt
Instructions
Preheat your oven to 275°F.

Wash and dry your kale thoroughly. Your kale must be completely dry with absolutely no water.

Drizzle with your olive oil and thoroughly massage the olive oil throughout.

Place your kale in 1 even layer on a cookie sheet. Don't stack or crowd the kale. Just make 1 thin layer.

Sprinkle your kale with salt and bake until the edges become golden brown (around 20 minutes.)

If you can, toss the kale halfway through cooking time, if this begins to break the kale you can just leave it in place for the full 20 minutes.

Serve immediately.
Let's Be Friends!
Insta | Pinterest | Enews | TikTok