The Fall and Winter months are my favorites! Mostly because of the additional fashion accessory choices, with some warm beverages and a pleasant fire pit gathering or two thrown in for good measure. Cooler weather is (hopefully) right around the elemental corner, and that means we can finally wear full-coverage clothing without collapsing!
That being said, whether you're creating a Halloween costume, matching a new outfit, or creating the most adorable holiday attire, sometimes you've got to do things yo'self! Thankfully, we live in the future, and that can be incredibly simple to do!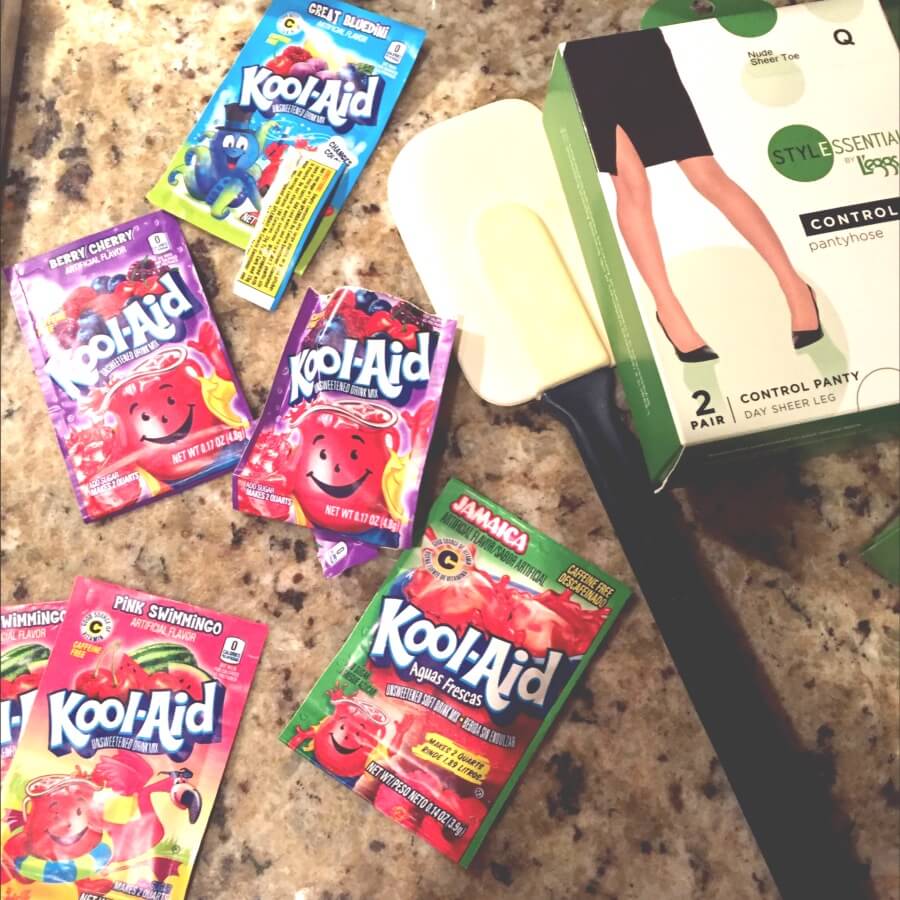 Pinterest, the amazing place where dreams are both made and broken, inspired me to try this fab experiment, and I recruited my beautiful friend to join! Whenever possible, L and I involve a theme and alcoholic beverage to our crafting fun. In this particular case, that meant a skull shooter (purchased at the 99 cent store, along with most of our other materials) in order to create said spooky/Halloween-y atmosphere.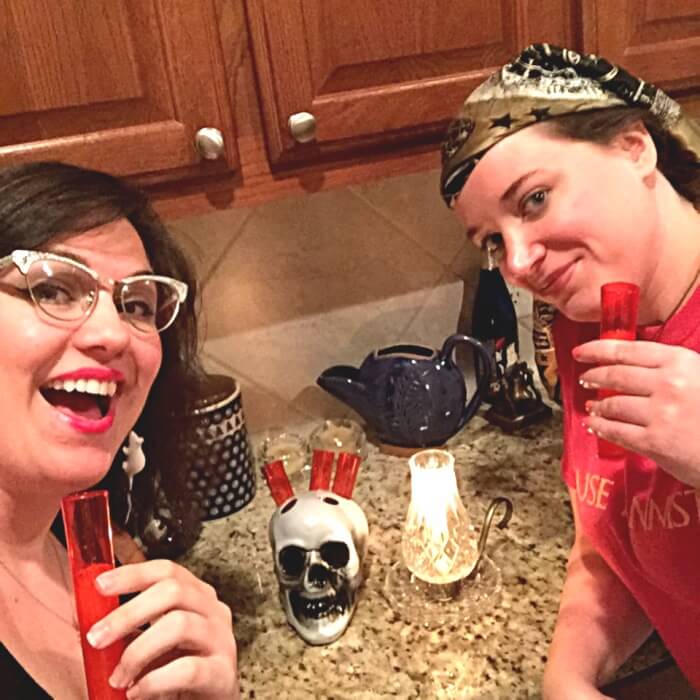 The original tutorial suggested two methods of dyeing, of which we only replicated one; the Kool-Aid method. This is mostly due to the fact that it is insanely cheap and easy to obtain. We did, however, utilize tonic water for one pair of tights instead of flat/tap water.
So our supply list was:
Any Size Pot
Kool-Aid
Tights
Something to Stir With
Water
Tonic Water
Paper Towels (or something to catch any color drips during drying)
Lots of Alcohol
We used large pots, filled as if we were boiling pasta (leaving just a few inches at the top for the required non-stop stirring), each color assigned to a particular vat.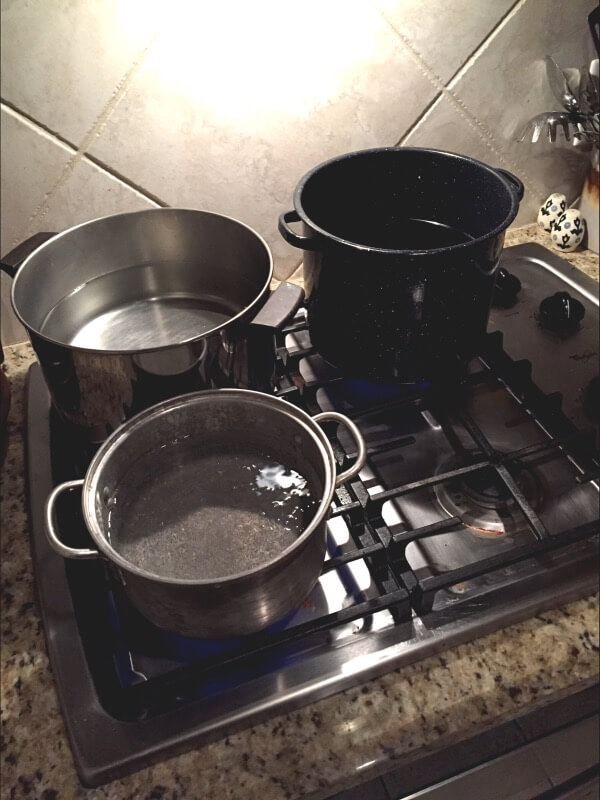 This DIY is so insanely simple and totally easy customize, the possibilities are truly endless. You can use any color tights (except black, obvs) you'd like, just be aware that the original color, if any, will ultimately effect whatever final results you have.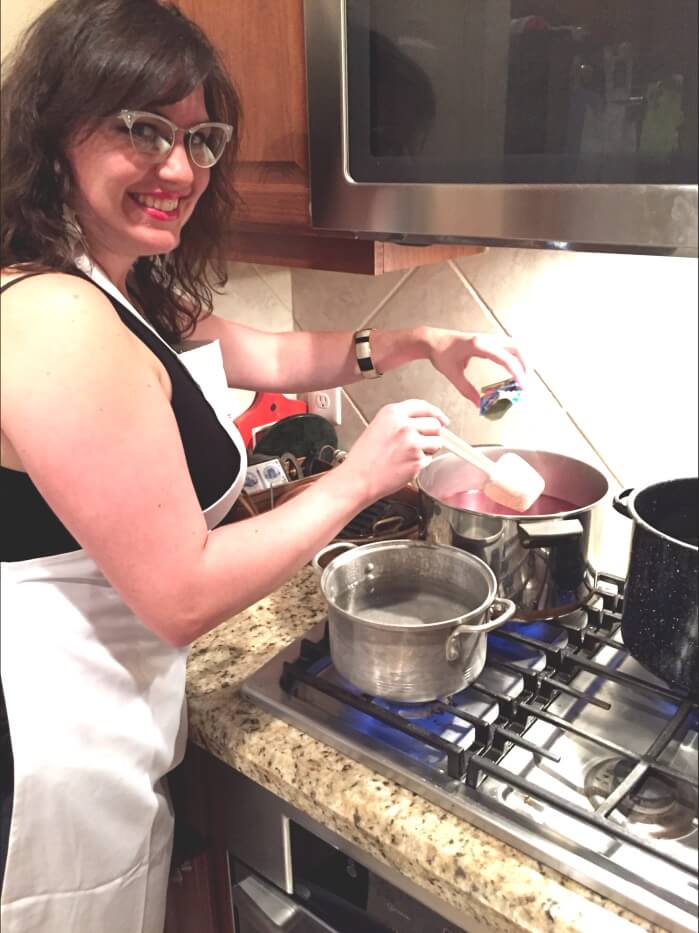 I intended to dye nude tights several colors, however, as it turns out, Kool-Aid packaging and the color of the sugar-dust within are not necessarily the same. We did end up with pink and red tights, but we started with red, green, blue and pink Kool-Aid. The packages, as you saw, included blue, pink, green and purple. NOT SO! Most were red, which is an intense dye that overpowered the blue entirely. *If you are interested in dyeing tights any color other than red or pink, you'll have to be particular regarding the Kool-Aid flavors you choose!
The flat water continued to hold dye, which would make a larger "batch" of tights (say for a group costume or ladies' outing) simple and quick.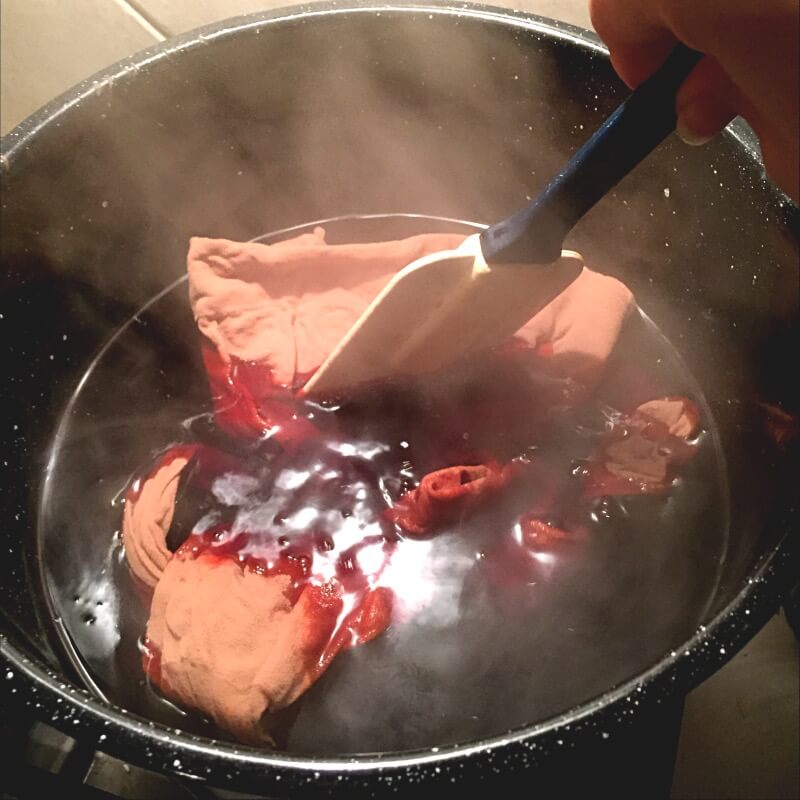 The tonic water, unlike the flat water, carried the dye and once it was absorbed by the tights, was white.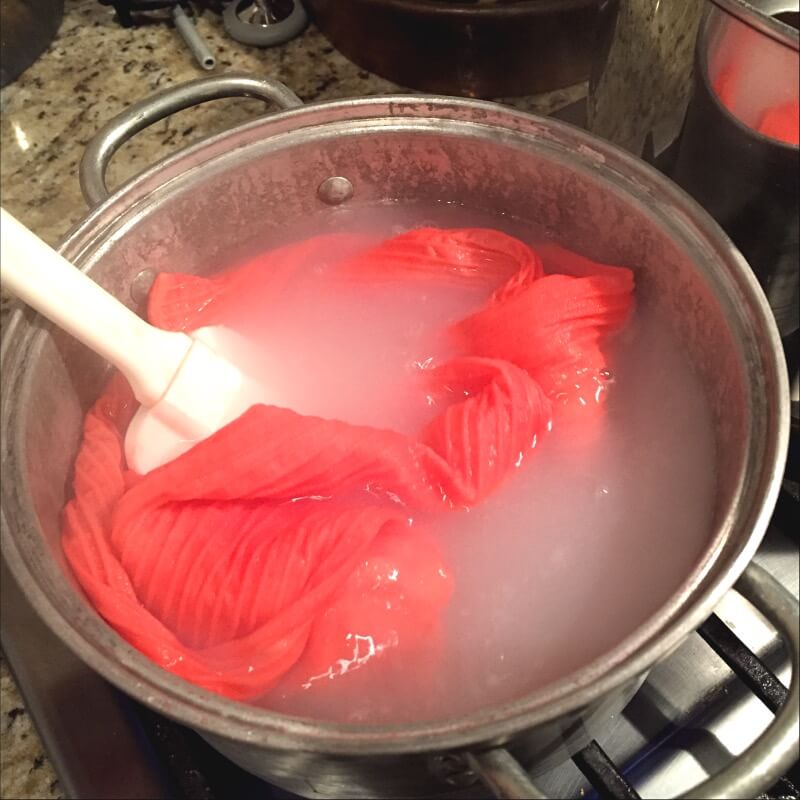 Once you've boiled your water and added your colors, it is imperative that you stir constantly like a madwoman. It is slightly less essential if you are working with nude tights and/or a darker color. The first white, then pink tights showed some signs of spotting. We could not determine whether this was due to the tonic water's bubbles, or less than vigorous stir-age.
The red pairs turned out quite consistent, and after a cold rinse were rung out and hung to dry with paper towels underneath to catch any dripping water.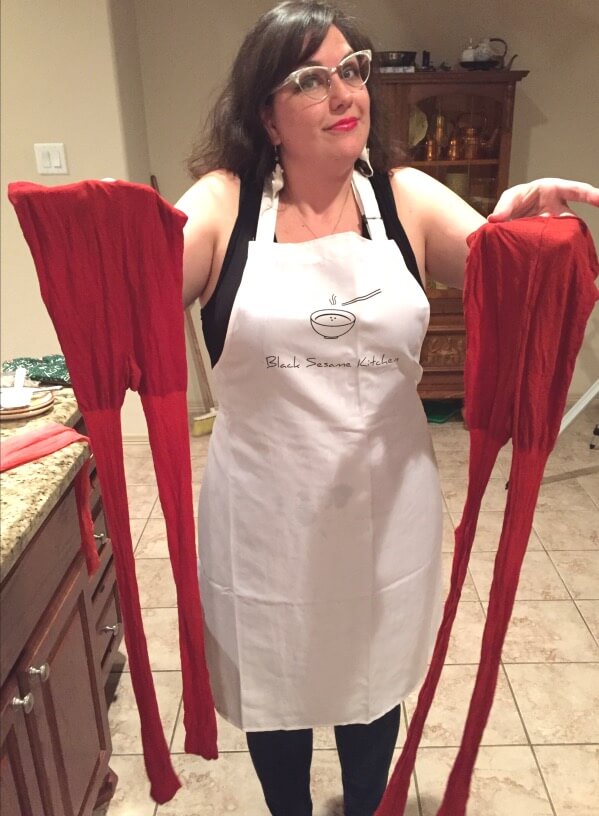 I rolled them up in some paper towels to finish drying, and I wore my *slightly* brighter pair with a romper I made to host Hook at the Alamo Drafthouse the next week. They still smelled slightly of Kool-Aid, but were not at all sticky and didn't bleed color onto anything!
That's the simple, satisfying ease of creating customized tights for any occasion!
Let's Stay Friends!
Insta | Pinterest | Enews | TikTok