Photos by Margrit Wenzel
Hudson is a city of about 7,000 people along the Hudson River. It's in between Albany and New York City but is a world of it's own. It's a cool blend of small town and heavenly scenery. It's history is as rich as any cities that were founded when the USA was founded.
Hudson has a handcrafted community that's been blossoming over the last few years. They have several cool events – a collaborative event May 7th & 8th called Basilica Farm & Flea. The next is Hudson River Exchange June 25th & 26th. Basilica Farm & Flea has more food products, produce, and vintage, in addition to handmade creators. Hudson River Exchange is focused a little more on art but still has lots of shopping and handcrafted products, food, and lots of fun activities.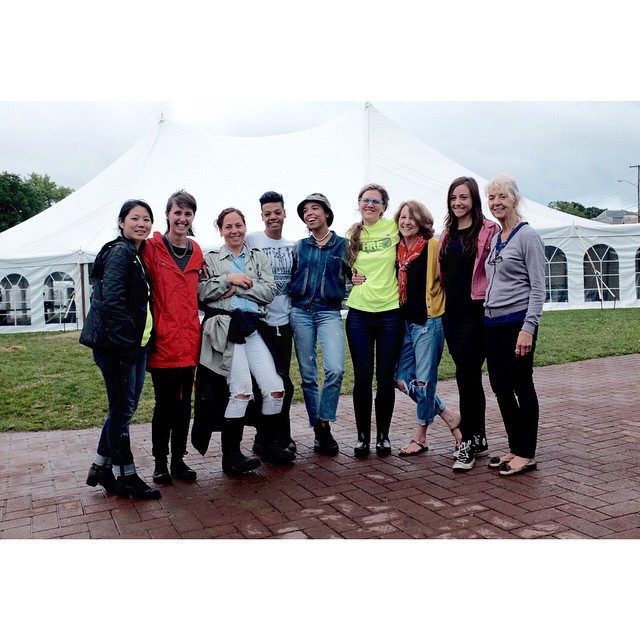 I first got to chat with the creators of Hudson River Exchange, or HRE, after they attended Craftcation in California. They heard about Pop Shop America through the amazing Nicole & Delilah of the Patchwork Show and This Handmade Life Podcast. And so I just had to know all about Hudson River Exchange. I got to talk to one of the show directors Stella Yoon and learn all about their fabulous festival set in the dreamiest of landscapes.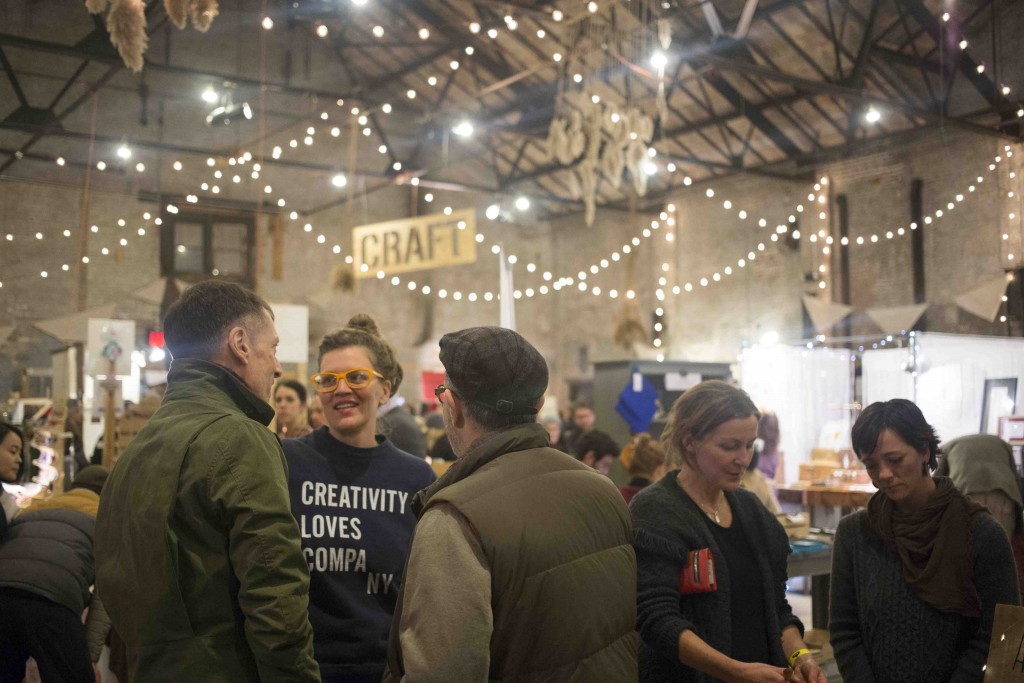 BB: When did HRE start?  Why was HRE founded?
SY: Initially, a small group of us got connected through Jade-Snow Carroll who had a store called Content on Warren Street.  She sold great vintage goods and carried handmade objects from regional makers.  We all were drawn together by our appreciation for a similar aesthetic and shared values for handmade.  What started as an idea became the first Summer Market in July of 2013.  
Being creatives ourselves and knowing so many talented makers in our community, we wanted to create the type of event that we imagined wanting to go to and invite all our friends. This part of the Hudson [River] and town has such a rich cultural and mercantile history from Hudson River School painters to its Colonial days as a bustling whaling port town. There are a handful of annual events at the riverfront park but otherwise is underutilized. We just needed to bring all the pieces together.  
When trying to decide on the name for the market event, we bounced around different ideas.  We landed on Hudson River Exchange Made +Collected  based on the location of the market, but the word 'exchange' got us all really excited about the potential of HRE as a brand and project that could exist beyond a market and even beyond Hudson.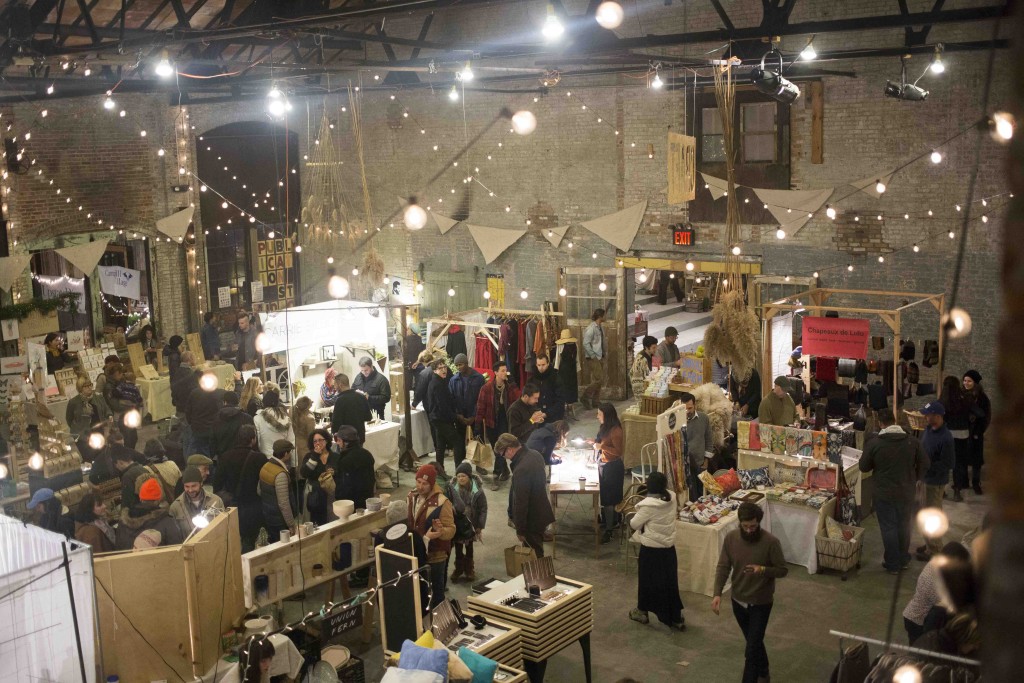 BB: Who founded it? What's the team like?
SY: The Founding Group: Residents & business owners in Hudson. Jade-Snow Carroll (graphic designer), Margot Becker (weaver), Kate Sterlin (photographer), Kate Moore (entrepreneur), and Stella Yoon (designer, stylist).
The current team:
Kate Moore – social media guru and pr. KM keeps our IG feed going and makes sure that we're getting our press kits out in time. 
Stella Yoon –  general operations and vendor relations. Update website, create graphics and usually on the other ends on the emails that make their way to us.
BB: When are your event dates? How many people attend? Indoors or outdoors? What is the weather like?
SY: Our next event is the Basilica Farm & Flea May 7th & 8th. It's a new event added to the Farm & Flea series.
Then we host our Summer Market. It takes place June 25 & 26th at the Henry Hudson Riverfront Park along the Hudson River. The backdrop is the Catskill Mountains and a couple thousand people in attend each event.
The weather– (fingers crossed) is the best kind of summer day — hot, not yet sweltering where you want to be on the grass next to the water.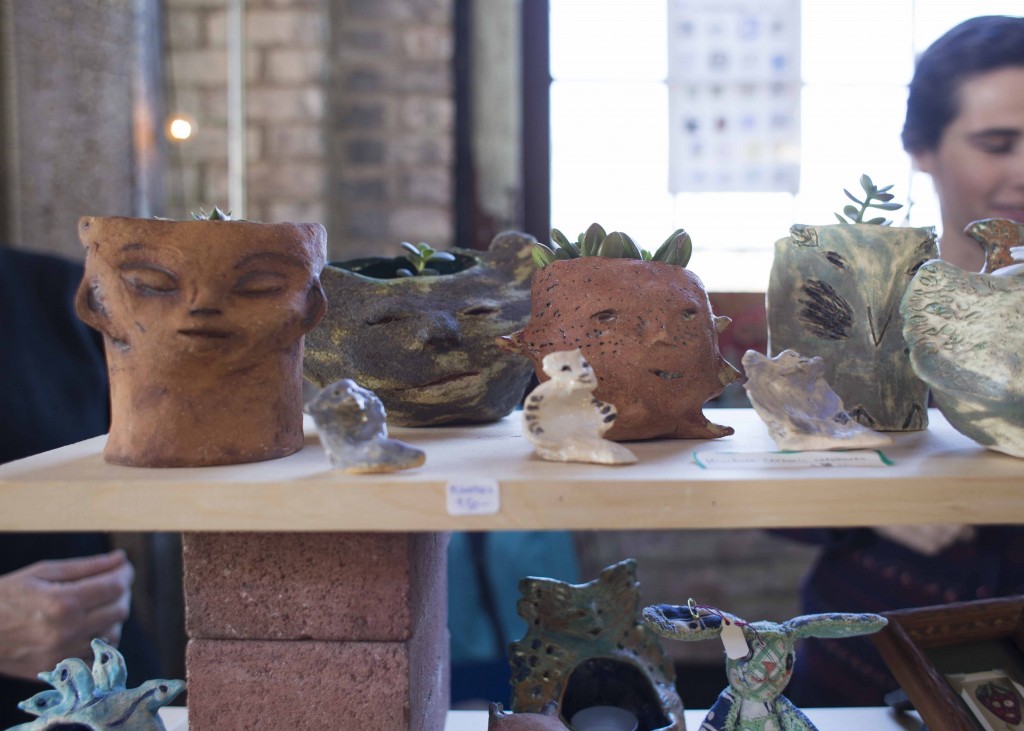 BB: Do you have activities, bands, food tastings? What is the vibe like?
SY: It's a family friendly event where we want people to come and spend the day grabbing a picnic and meeting friends old and new. Live music and djs to accompany the scene, it's a lot of fun.
A few highlights – Last year Kite's Nest, an amazing learning resource center in Hudson that hosted fiber and dying activities. Artist Dawn Breeze brought an interactive piece that encouraged people to bring their wishes. In collaboration with Field Apothecary they gave away small healing plant starters for people to take home! 
BB: What do you look for in your applications?
SY:
Summer Market is probably more selective than some other smaller shows that have been around in an effort to distinguish between hobbyists and entrepreneurs. We appreciate well-crafted work and those who give a nod to traditional methods and media, but also like to find contemporary designers who might also work with small batch manufacturing companies. 
Hudson is known for its antique and vintage collectors so we look for people that have a honed in point-of-view. 
We focus on featuring regional makers and collectors but also interested in hosting a handful of vendors traveling from further away. We're in a special place where our community extends to the Berkshires (Western Massachusetts), Vermont, and Connecticut.
Being that we are in the heart of the Hudson Valley, we are fortunate that we are amongst farmers as well who are to us some of the most amazing makers and producers. So the bar set on another level compared to some other places where added-value or bath and body products are made from sourced materials because so many of our favorites in those categories are involved from seed to final product.
BB: What are some of your favorite makers that have exhibited?
SY: What's really exciting is to see people apply each year and see what's new, see  how their work has evolved, or see that it's taking a new direction or focus. We're also noticing a lot of people either moving or splitting their time from the city and upstate. People have been coming out of the woodwork every event and discovering new people gets us pretty jazzed.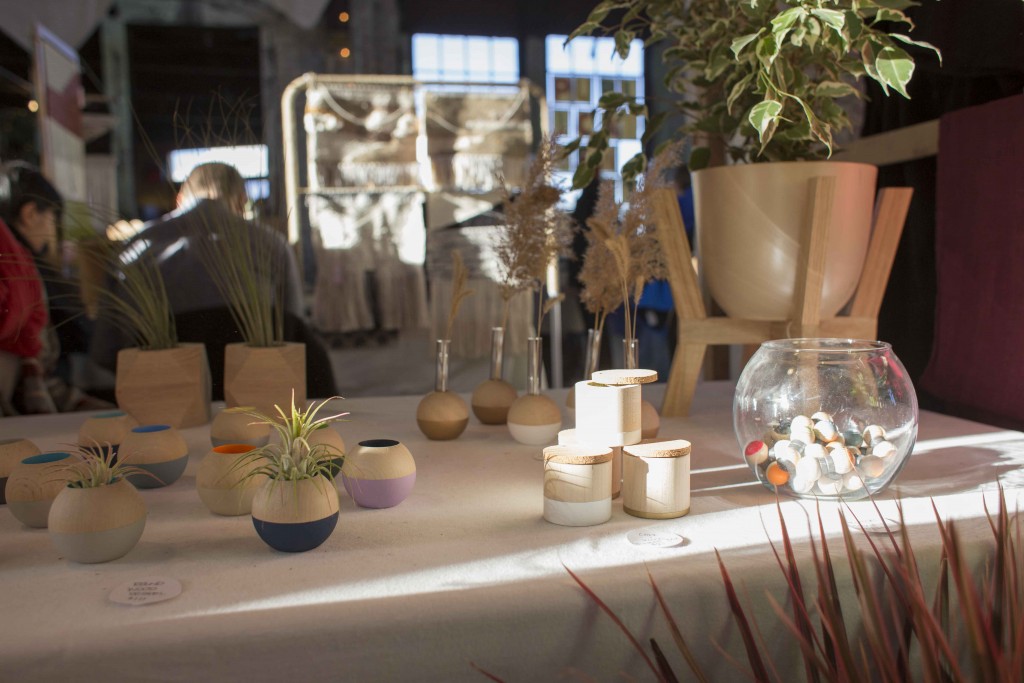 BB: What are your next steps as a company?
SY: Our mission is to create market events in addition to use unconventional platforms to showcase makers and collectors.  We've hosted pop-up shops in our studio on Warren Street and in 2014 created an amazing partnership with Basilica Hudson. We became the vendor coordinators for their highly popular Farm & Flea holiday market event Thanksgiving weekend. For 2015, we launched with organizing a CSA fair for farmers to promote their season's offerings and are gearing up for the Summer Market. We also host entrepreneurially focused workshops in the Fall.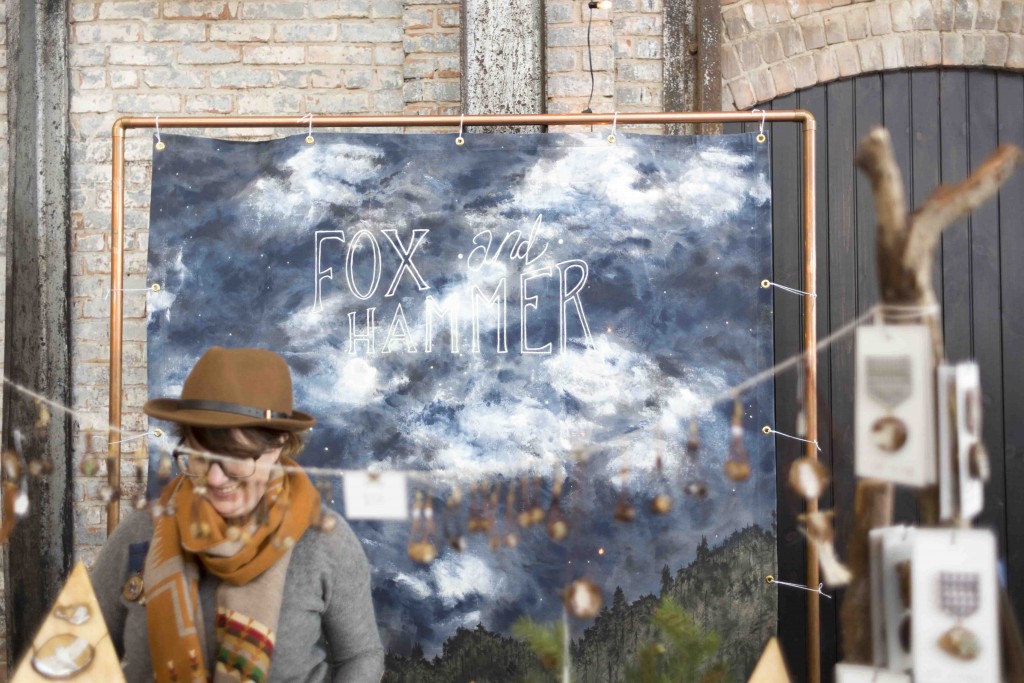 BB: Tell us a little bit about your exchange program idea…
SY:
Not sure that this is something that is ready to be shared, but I guess it's good to put things out there!
It's really something we can chat more about as it's not a full fledged concept yet, but the inspiration comes from loving to travel. I also love the idea of objects or things that have a dual purposes. When you have your own small business, it takes time to get to a point where you can send yourself on vacation. But if you love to travel and find that an inspirational part of the creative process, it's nice to find excuses to hop on a plane or train. I got to experience some amazing work trips while freelancing as a stylist assistant and think it would be fun to collaborate with sister events in other cities, partner w/ some hospitality groups and either put some makers on tour or sponsor an exchange program that offers inspiring travel + work + promote fostering the greater maker community.
Learn More about Hudson River Exchange here.
Or Attend Basilica Farm & Flea here.
Let's Stay Friends!
Insta | Pinterest | Enews | TikTok