What is up with Pop Shop America and kawaii lately? It's like we can't get enough! We were truly inspired by color this season and wanted everything in this collection, Happy Sun Kawaii Fun, to feel light, sunny, bright, and happy. It's a youthful candy overload of tons of handmade goods that you can shop at Pop Shop America online boutique. These items are handmade by companies that participate in Pop Shop Houston Art Festival and companies that you can only find online.
Anime Barrettes Handmade by Linkster Love
This look book was shot outside of Michael C. Rodriguez's mural at Winter Street Studios. Winter Street Studios is the sister studio and right next door to our festival home at Silver Street Studios. All photos and makeup were created by me – Brittany Bly. Modeling this look book is Cristina and Michelle. They are not touched up. They are not air brushed. At Pop Shop America, we like ladies that look like humans (thank you very much!). And Cristina and Michelle truly are beautiful ladies. They are not professional models but super fun and silly girls that have been friends for a long time.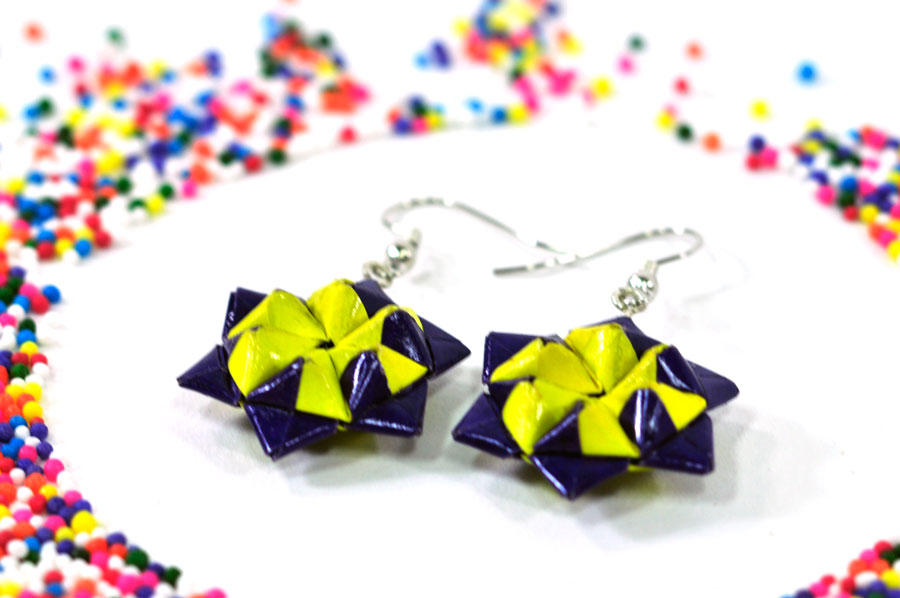 Origami Star Earrings by Josh Davis
I always say that friendship and happiness are about the prettiest things in the world. We hope you get that feeling out of this Happy Sun Kawaii Fun. All items from this collection are available at Pop Shop America online here or scroll down for quick links to the shop items.
<3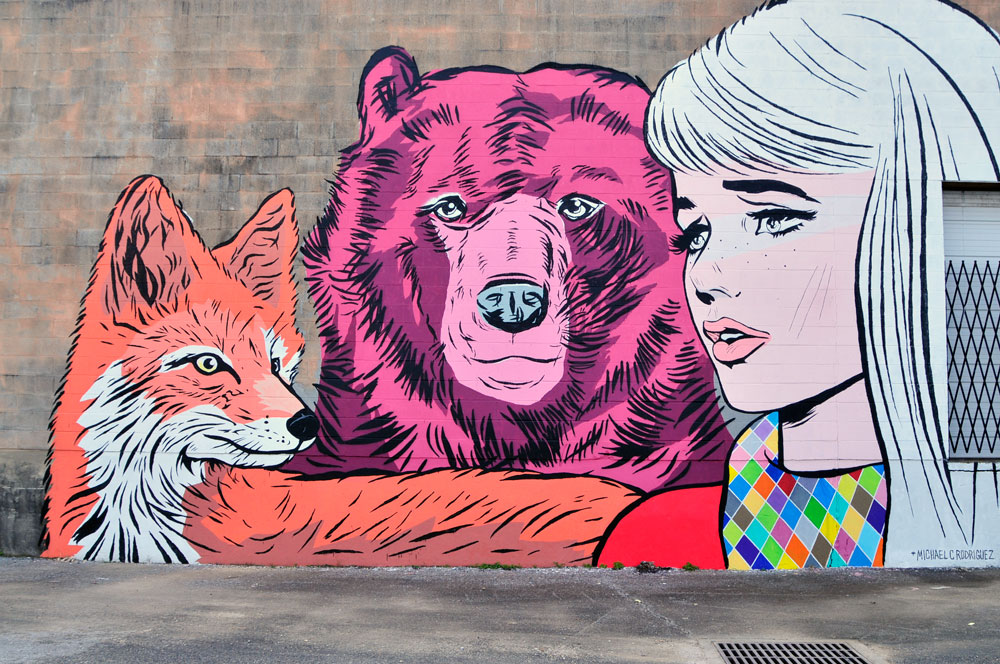 Mural by Michael C. Rodriguez | The Setting for the Happy Sun Kawaii Fun Look Book
Cristina wearing Pop Shop America Wishes Tank Top | Illustration by Stovepipe
Strawberry & Strawberry Coin Purse
Michelle wearing Heart Cookie Stud Earrings, Supermaggie Pyramid T-Shirt Dress and Best Fucking Bitches Necklace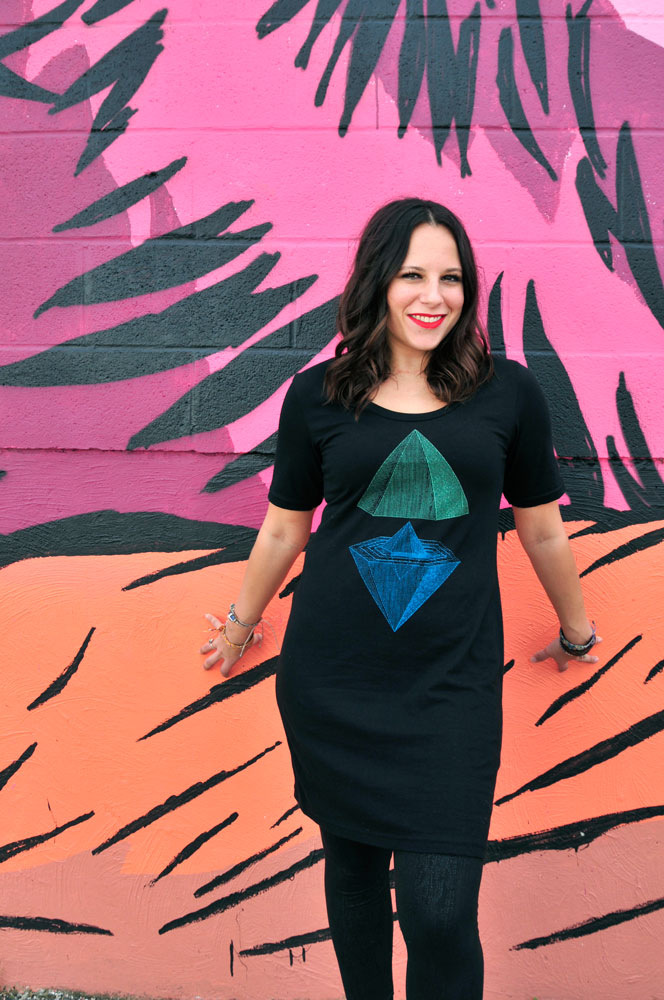 Michelle wearing Supermaggie Pyramid T-Shirt Dress in Black
Best Fucking Bitches Necklace Set
Cristina wearing Grapefruit Stud Earrings
Cristina wearing Pyramid T-Shirt Dress by Supermaggie and Dinosaur Brooch by Jason Villegas
Crochet Lace Tights Coming Soon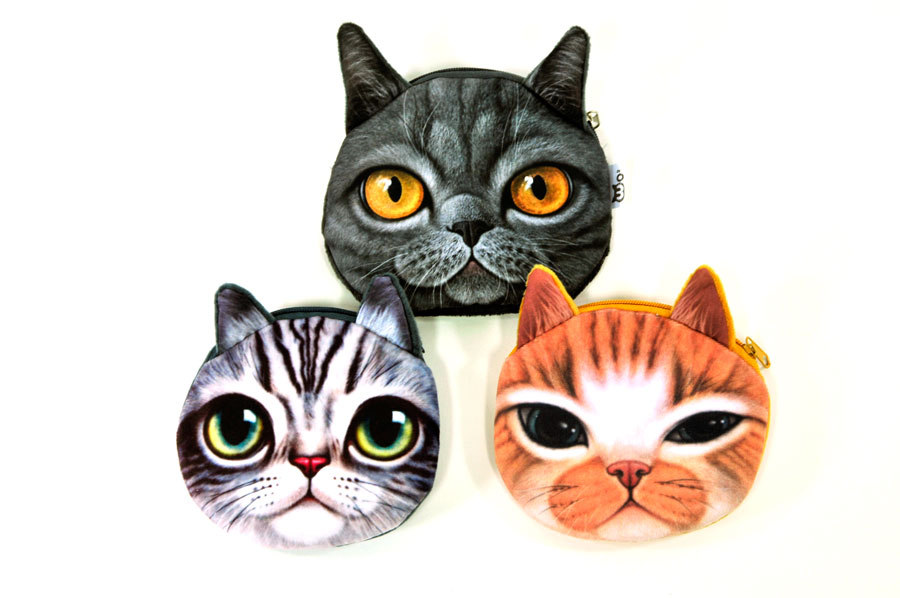 Kitten Coin Purses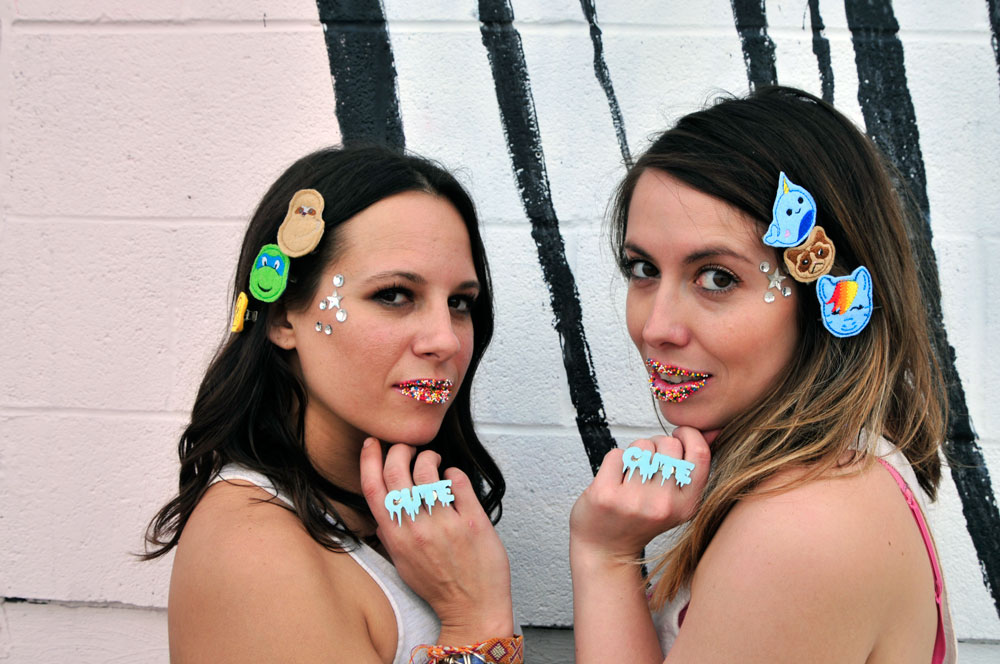 Michelle & Cristina with Cute Kawaii Rings and Anime Hair Clips by Linkster Love
Let's Stay Friends!
Insta | Pinterest | Enews | TikTok