Fun in the Sun! What's better than a little twirly twirl with you very own hula hoop?

The only problem, if you want an adult sized hula hoop you are going to have to make it! The bright colored ones that you see at big box stores and party stores are intended for little kids. They just don't work the same way for adults.
Watch the DIY Video here and detailed instructions to follow!
If you try a kids hoop you are going to have a couple of issues. One, is that it's very lightweight. Just a slight breeze will knock the hoop to the ground. And two, that it's sooooooo tiny that you have to spin it really, totally insanely fast to keep it from falling.
Here's a better way – an Adult Friendly Hula Hoop that lasts forever and is super fun!
All you need are a few simple supplies and a couple of friends too! Based on the supplies, it's easy to make about 8 – 10 hula hoops at one time. Which also makes this DIY Party Perfect!
Supplies:
Irrigation Tubing (Size is Important: 3/4 inch or 100 PSI)
Tube Cutters (You Will Find these in the Same Section as the Tubing)
3/4 Inch Tube Connectors (One Per Hoop – Perhaps about 10 Total)
Heat Gun
Electrical Tape, Athletic Tape, or Duct Tape
All your supplies can be found at the hardware store. Irrigation Tubing is usually near the plumbing supplies. The tube connectors and tube cutters will be in that section as well.
To measure the amount of tube you need for your personalized hoop, unwrap the irrigation tubing and make a circle. Your circle should rest on the ground and reach up to your waist. From the ground to your hip will make the best size hoop for you!
Everyone has a different length of leg to hip so make sure that everyone measures themselves individually. Otherwise, you can always guesstimate – it's no big deal if it's off. Bigger hoops will move slower and smaller hoops will move faster when you spin them. But both big and small can be fun!
Use the tube cutters to cut the irrigation tubing. Make sure you cut it straight and not an an angle so that you can fit the ends of the tubing together with the connector seamlessly.
The connector will be a super snug fit, so to get the connector into the tubing you are going to need your heat gun. I use mine on a medium setting. Place the heat gun near the ends of the tube, one side at a time without touching it. Allow it to warm up and soften so that the connector tube just slides right in.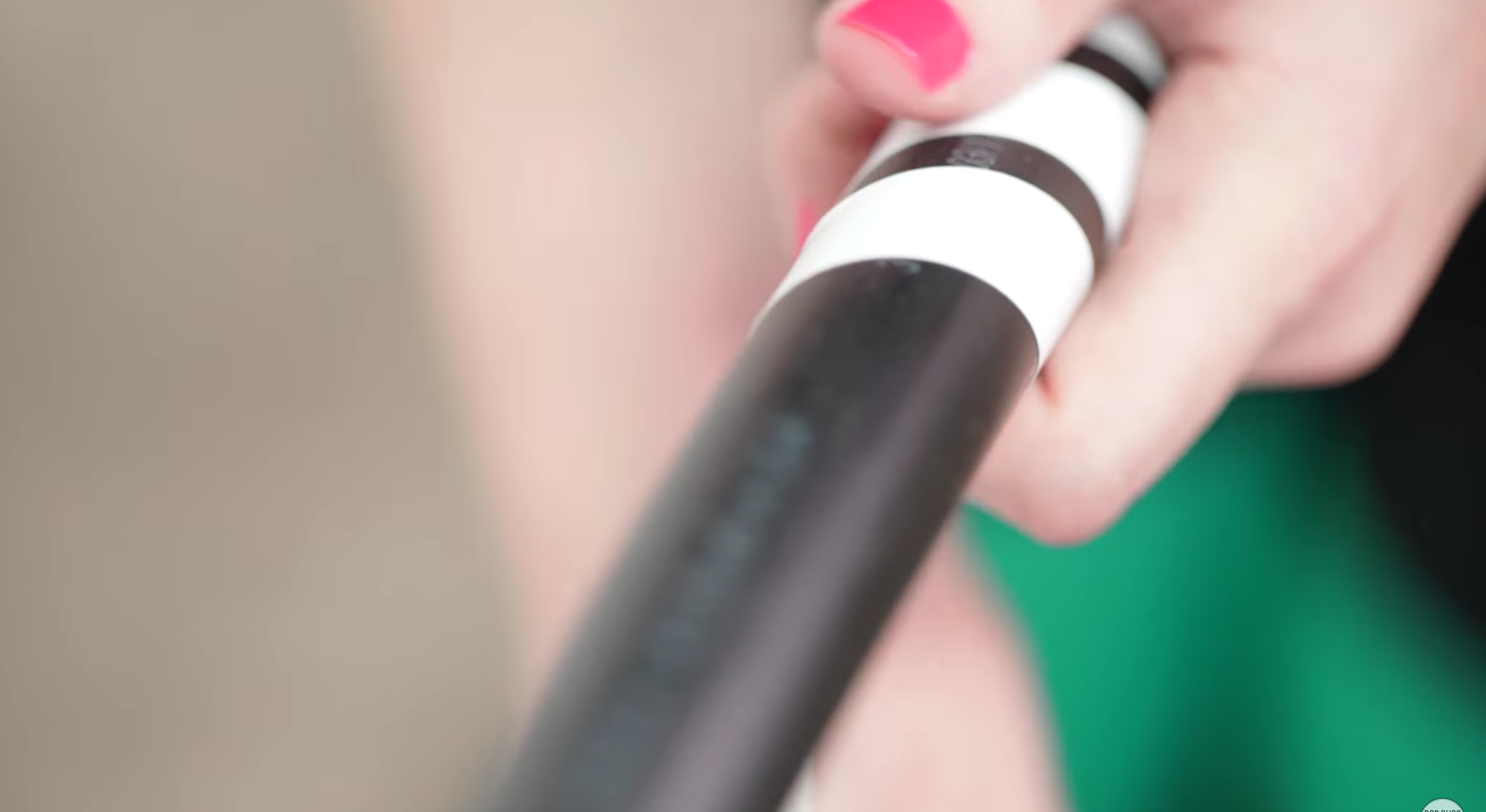 If you don't have a heat gun, soak the ends in super hot water. And allow it a few minutes to soften. This method takes longer but totally works!
Now that your hula hoop is connected into a circle, it's time to decorate! Electrical tape, athletic tape, and duct tape are all great choices.
Slowly make spirals around the hoop and pay attention to how much space is in between each loop. Use this as a marker to keep the loops evenly spaces and your hoop looking fresh!
Viola! DIY Hula Hoop!

Let's Stay Friends!
Insta | Pinterest | Enews | TikTok