DRINK MORE WATER. Pop Shop welcomes Miss Nina Marinick to the blog spotlight! Over the years, her work has slowly creeped into the scene and the streets of Houston. Symbols and slogans by her will be way recognizable to you after this interview. She's everywhere!

---
Please tell us a little about yourself and your artistic background. Where are you from? Where are you now?
I use a few [aliases], but my name is Nina Marinick. I was born in Boston and grew up in different cities on the East and West Coast before ending up in Houston. As a kid, I loved to make art and grew up watching my mother paint. Now I make murals, illustrations, clothing, small sculptures, and am moving into performance art.
What's your creative process like when you start a new project? Do you like to sketch and plan or just wing it?
It really depends on the project. A lot of the time I do like to freestyle and let the art sort of figure itself out, but I also plan some pieces, especially with more complex ideas involved. "Winging it" sometimes creates the background for those ideas. I used to worry more about what I would create when doing a mural or a live painting at an event, but now I trust myself and my art better.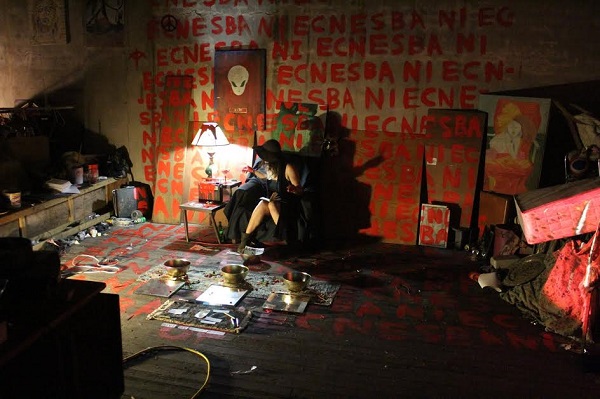 What's your studio/work-space like?
I live and work in my studio space. Its awesome. I am very lucky to live in a little converted garage behind one of my old professors. It's a very calm and welcoming space, and the small size pushes me to create daily.
Did you always feel destined to be an artist? Were you ever unsure?
I was definitely unsure for a while. Last year, I did find this little autobiography I made in 3rd grade where I wrote that I was either going to become an artist or a nurse. It's funny, I don't remember ever thinking that, but I think I always have leaned in either an art direction or a career where I could see myself helping others.
When would you say you developed the style you have now?
I guess I've always been developing it in a way. I tend to go back and forth between certain color schemes and lines, and lately I am in a pretty colorful one. The more I step out of my comfort zone, the more I seem to discover new elements in familiar styles. Right now I am exploring materials that are new to me and seeing where it leads me.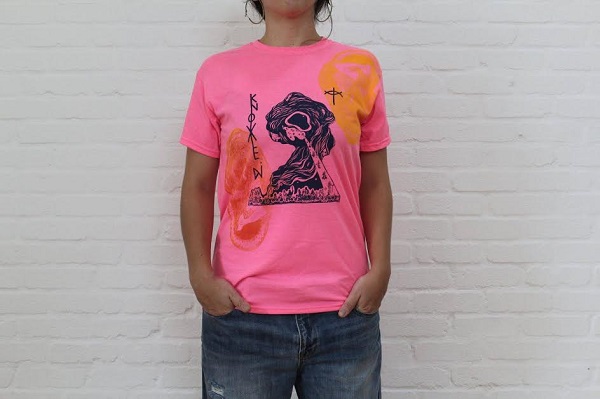 What are your favorite art supplies? Are there any that intimidate you?
Ooo–it depends. Right now I love mirrors, wood, house paint, and fabric. I also pretty much always have a micron pen and small notebook with me for sketching and writing. Sure, some materials do intimidate me in a way, but I think that also makes me want to learn them even more.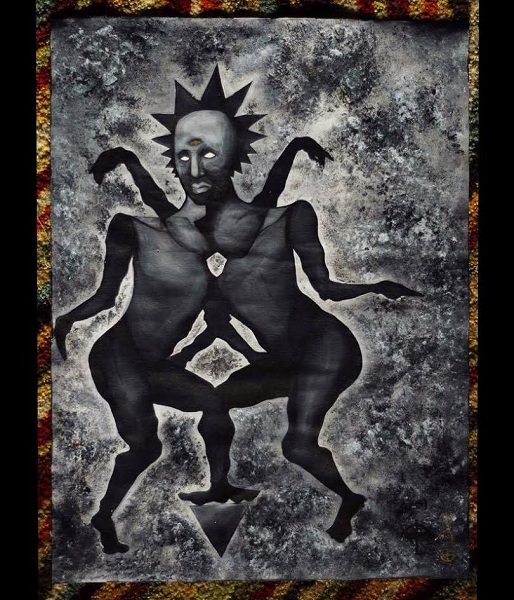 Do you collect anything?
I'm trying to downsize, but I always find certain things hard to give up. I love books, religious figures and characters, stones, jewelry… art supplies…
And lastly, what makes you happiest in life?
Oh wow, this is something I am not sure I've thought much about. Sometimes I think whatever is making me happy in a moment, is the happiest I ever feel, period, like stepping outside when the sun is out and the breeze and the cats that live under the front house…lol. I think there are so many things that make me happy. And I guess it's a little cheesy, but love (which can be conveyed in so many ways), and seeing the act of love makes me the happiest.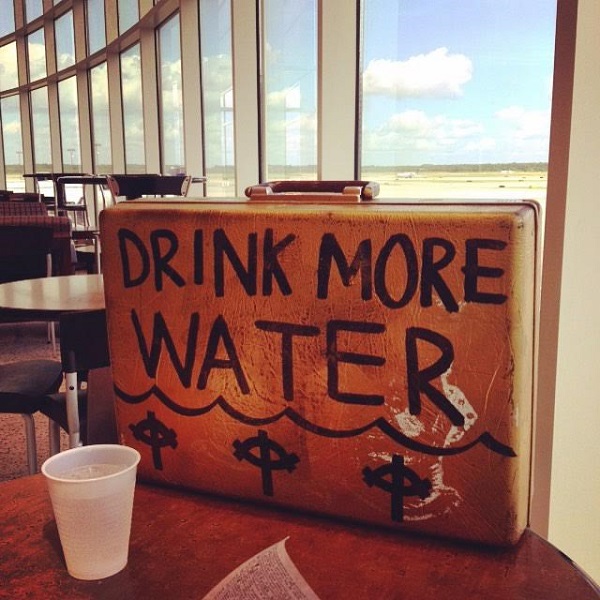 ---
Nina does everything, amiright!? She welcomes commissions and custom designs too. I've seen bike helmets and shoes, among other things, in her portfolio. So, get to cyber-stalking her art and put Kn0w.Me on your radar.
YouTube: TEN by Ronald Jones | YouTube: Interview By CHIMERA MAG | Instagram: @kn0w.me

Let's Stay Friends!
Insta | Pinterest | Enews | TikTok