When I first saw Lois van Baarle's illustrations, I thought I was looking at deeply pigmented oil paintings. After ending up on her website, I learned that they were actually digital illustrations – digital from start to finish! I know how popular digital drawing is nowadays, so maybe my surprise was a little dated. However, I really think you'll enjoy and appreciate this artist's special drawing style and color palettes.
---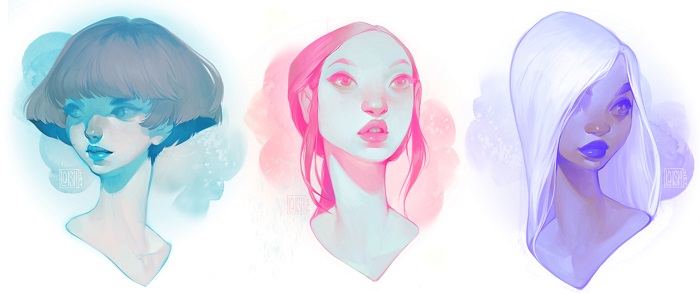 Please tell us a little about yourself and your artistic background. Where are you from? Where are you now?
I'm Lois van Baarle, a digital artist and animator. I've been drawing my whole life. I'm from the Netherlands, moved all around the world as a kid, and now live in the Netherlands again.
Did you always want to be an artist? Were you ever unsure?
I always knew that I was good at drawing, but didn't think I would actually have a career as an artist until I was 18 and decided to try animation. I didn't think it was possible to make a living off of art but I took the gamble and fortunately things worked out!
What's your studio or workspace like?
It's a small space – about 12 square meters – with a computer desk, drawing/note taking desk, and lunch table. It's pretty boring and office-like to be honest. There's a coffee machine and a printer and all that stuff.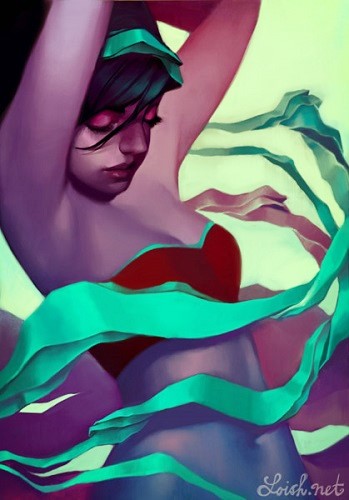 What's your process like? Do you strictly use digital mediums or is there drawing outside of that to gain momentum? 
I use digital media only. I tend to work digitally from initial sketch all the way to the finish. I sometimes keep a sketchbook but only if I'm going through a phase where I feel like sketching with pencil a lot – it's been a while since one of those phases though!
I have been anticipating this interview because of your particular expertise. I never use digital programs or tablets, and every day I see more and more artists either moving towards digital art or at least incorporating the tools. I am so curious! So, what would you say are its strengths? Why do you prefer to work with Photoshop and tablets versus pen and ink or pencil? 
Digital art is a really flexible medium. You can make changes to your work throughout the process, and use a variety of tools to get the result you want. I really like using it because I can start very rough and jump straight into the coloring process without too much trouble. I can always take a step back if I need to. I feel like doing this with traditional media would result in some really botched up work, since my process is so messy and I tend to change the color scheme many times throughout. I'm not much of a planner which makes digital media ideal for me.
What are your favorite art supplies/tools?
My cintiq 24HD!
Do you collect anything?
Unfortunately I'm pretty boring – nope, I don't collect anything!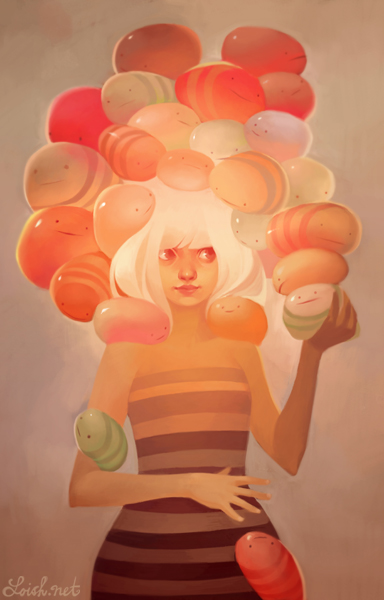 What makes you happiest in life?
Sunshine, nature, and my boyfriend.
---
self portrait process from Lois van Baarle on Vimeo.

Find Lois Van Baarle Here:

Web | Deviant Art | Vimeo | Instagram | Facebook
Let's Stay Friends!
Insta | Pinterest | Enews | TikTok