Steph Wilson is a London-based photographer and artist. Her photographs have this velvety richness about them that make the images rather surreal. She is also founder of Lemon People, an art collective where she works with other creators to realize all kinds of projects.
---
Hi Steph Wilson! So, tell us a little about yourself and your artistic background. Where are you from? Where are you now?
I'm from London (born here) then grew up in Indonesia/Thailand/Carribean for a few years as a tot. We moved back to the UK and after a brief spurt of a formal artistic education I moved to Liverpool. I'm now back in London, based in Hackney.
What's your workspace like? Is it ever-changing or strictly organized? Does it mirror your mellow and fleshy color palettes?
My work space is my home, I have a spare room which I use as a casual studio. It's neither ever-changing or strictly organised – my studio's appearance is never really at the forefront of my mind. I guess its in-between shoot/dormant state is irrelevant, as it's the work that comes out of it that only really matters. When I painted, it more closely mirrored Francis Bacon's infamously messy studio, but with photography it has to be semi-organised.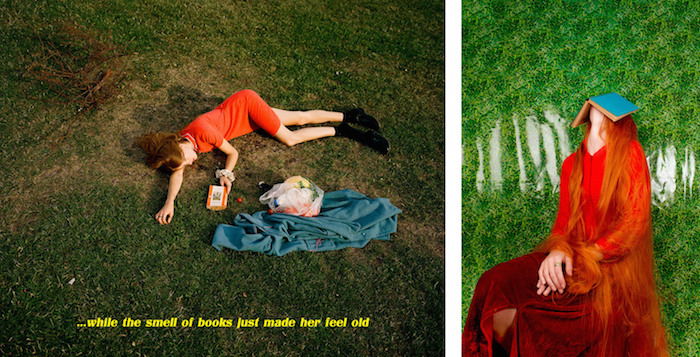 When did you begin to develop your candid, colorful style of photography?
I'm not sure. It could be down to the fact that, when I painted, I'd have to shoot and print an image as a reference to paint from. I often made the colours pop a bit more to make them stand out and to exaggerate in the painting. I also just really, really like colour.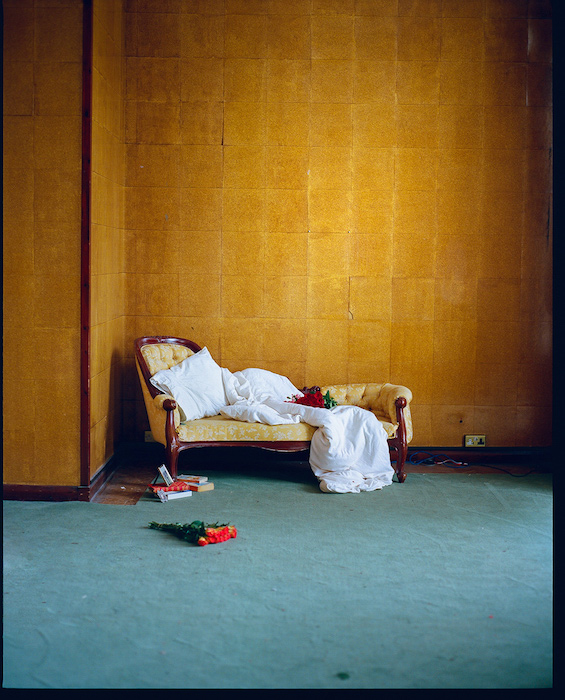 What is your process like? Do you work better under pressure or moving more freely?
A bit of both. I work as a freelancer, so in a sense, I'm my own boss, but it can be very helpful working to a deadline as it gives a project a forced timeline and structure. As much as an artist will boast their lack of interest in boundaries and deadlines, all creative work benefits from a bit of structure.
Please tell us a little about what Lemon People is and what motivated you to initiate it.
Lemon People is an arts collective I set up in 2014. We're all close friends and the basis of its launch was just to formalise our creative relationships. We help each other out on each other's work and projects all the time, so I thought of an idea to make a collective out of it. I founded LP during a weird and difficult time of my life, so I guess, at the time, I just wanted something positive to focus on.
You are a professional at many things, but do you try at other media or hobbies for fun?
That question implies I don't do my professional work for fun… I wouldn't do it if it wasn't. I'm lucky that I've made my "hobby" my profession. If I do work with other mediums, I consider it just as important as my photographic work, as it all bleeds into each other. Some of it makes money, some of it doesn't: that's the only differentiating factor between them, really.
Lastly, and most importantly: What makes you happiest in life?
My parrot.
---
On Steph Wilson's personal website, www.steph-wilson.com, you may look through her extended portfolio which includes projects, video portraits, and her artwork. You'll dig it.
Follow her on Instagram.
Let's Stay Friends!
Insta | Pinterest | Enews | TikTok