Absolute Rainbow Adorable-ness! These Rainbow Candy Button Earrings are made with pony beads – the kind of of cheap beads you can get at any craft store. They are bright colored and these earrings can be made in any color of the rainbow. They are so easy to make and adorable enough to wear everyday.
They are also fun, dainty, and lightweight. They are even perfect for kids. Here's how to make these Rainbow Candy Button Earrings.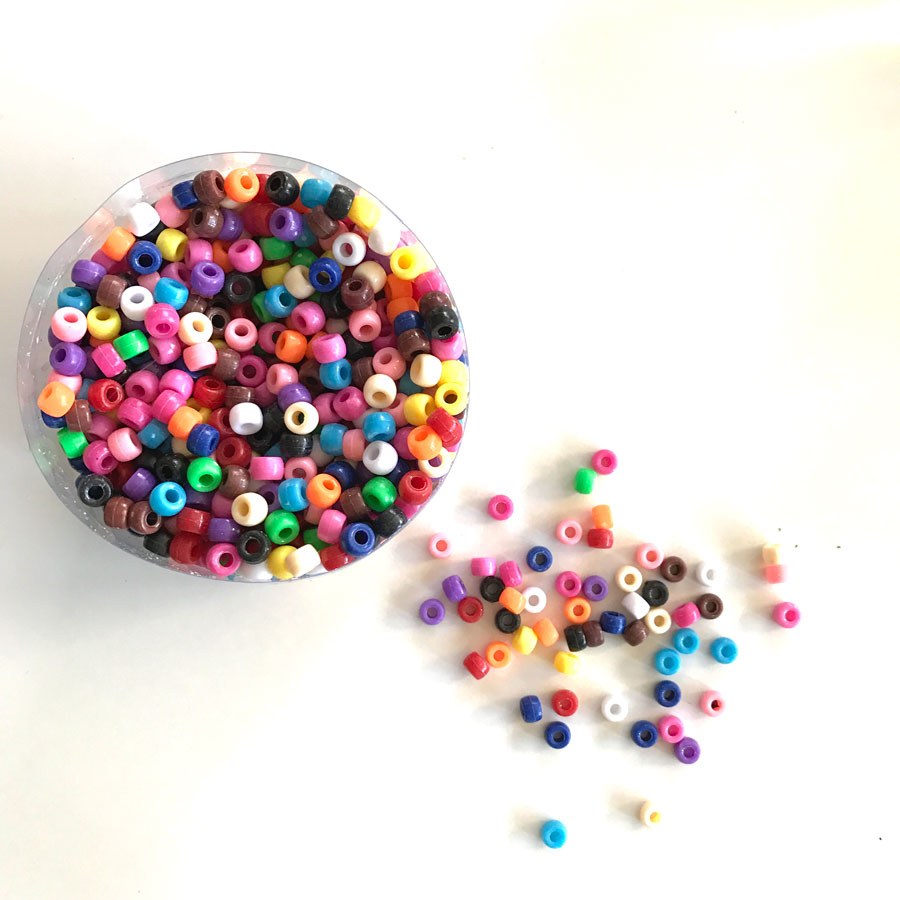 Supplies:
Pony Beads
An Oven (Toaster Ovens don't work as well)
E6000
Earring Posts
My favorite part of this is picking out your favorite pony bead for this DIY. You can find them in frosted colors, glittery, neon and more! Any plastic pony bead will work so be sure to pick your favorite.
Preheat your oven to 425ºF. Place your pony beads on a cookie sheet that's lined with parchment paper. The parchment paper is absolutely necessary. I lined up my colors just to make it easier to be earring ready.
Bake your pony beads in the center of the oven for 8-10 minutes. Mine took a full 10 minutes. You will know when they are done because of the way they look – they will melt into perfectly round candy buttons!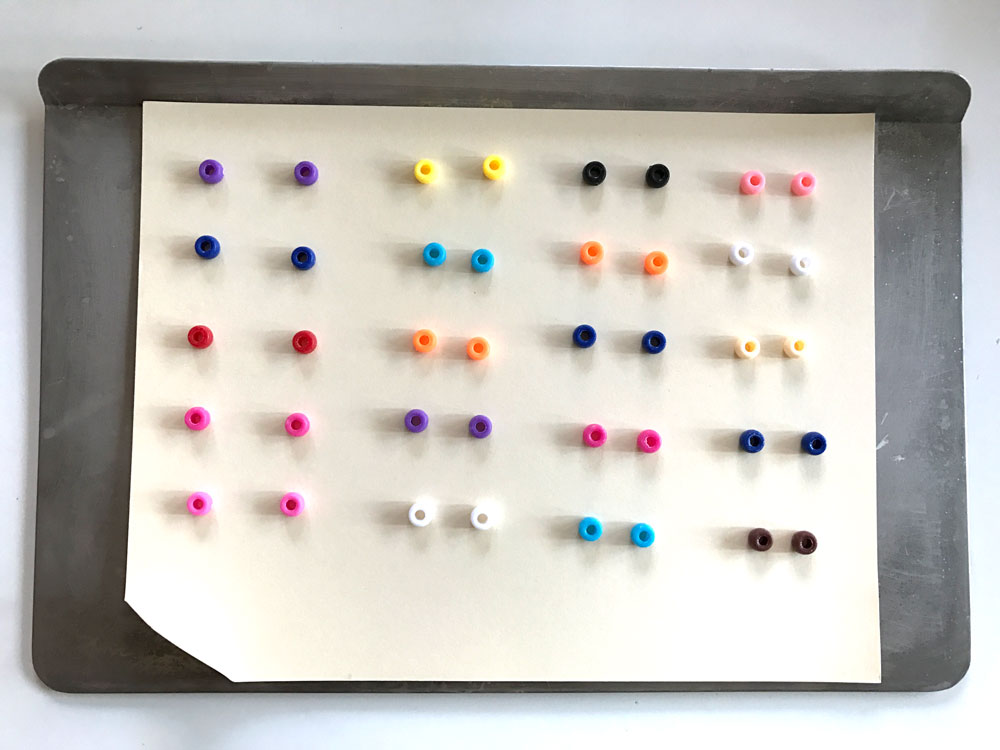 Now you are basically baking plastic and it can get fumey. Take your pony beads straight from the oven to somewhere outdoors until they have cooled off.
After they have cooled off, pull your candy beads off the parchment.
[Tweet ""Candy is childhood. The best & bright moments you wish could have lastest forever" Dylan Lauren"]
E6000 can also be a little fumey but is fine to use indoors. My method for working with E6000 is to add a dollop to either parchment paper or aluminum foil and work from there. Always put the lid back on in between uses.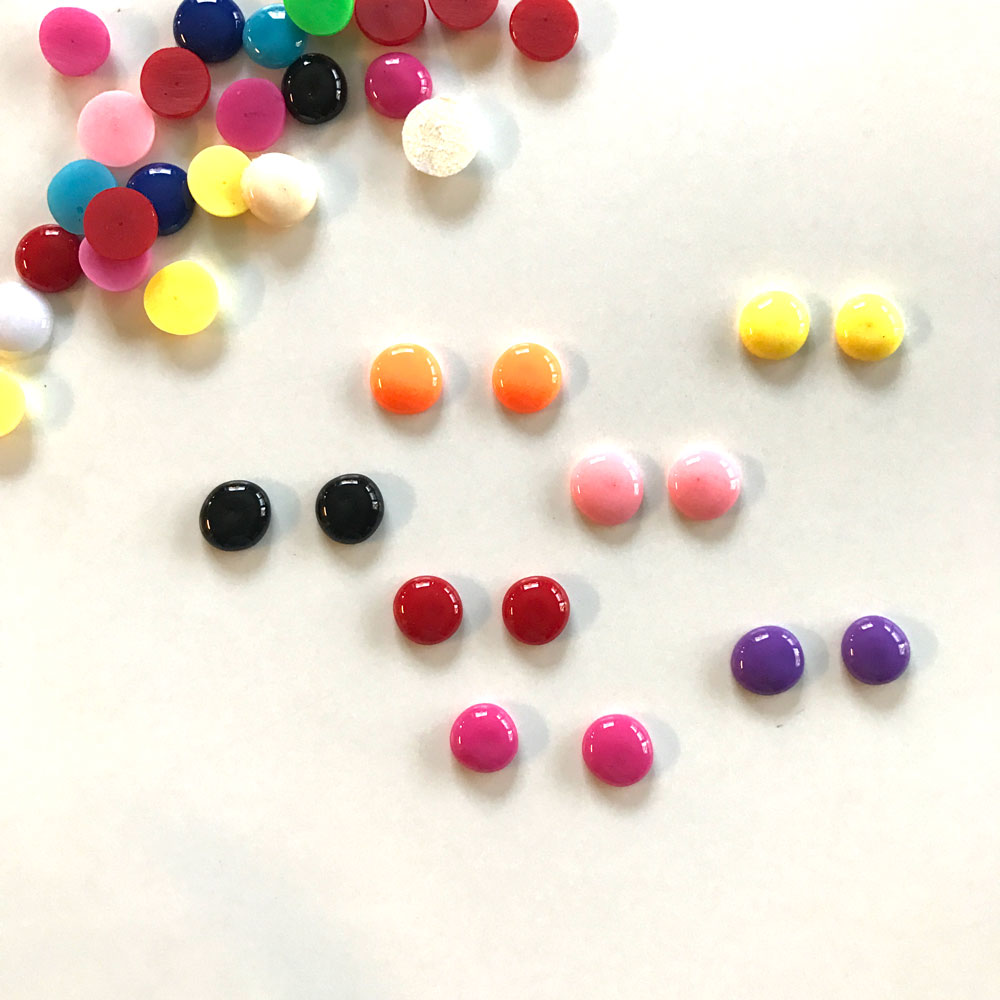 Dip the earring backs in the E6000 and add them to the center of the candy button. Let them dry with the post backing sticking straight up. E6000 sets in a few minutes but takes a full 24 hours to completely dry.
[Tweet "Dreams taste like cotton candy."]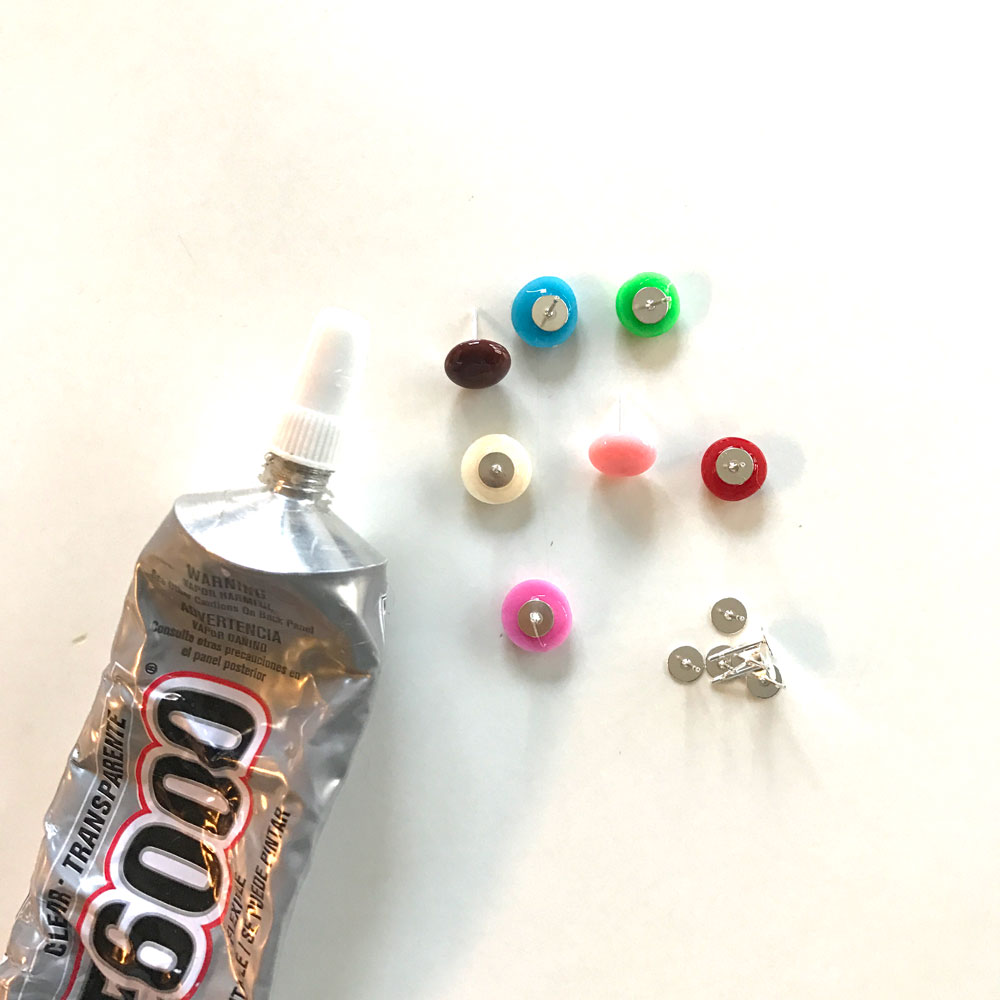 Viola! Happy fun Rainbow Candy Button Earrings!

Let's Stay Friends!
Insta | Pinterest | Enews | TikTok