Want a new and cool way to display your photos? Try making a wood block photo transfer. The image that it creates is faded, vintage, wispy and gorgeous! It's a very simple diy that's perfect to do at home because it doesn't require lots of expensive supplies.
It's not a new diy so you may see this on other blogs – and yes it exactly the same technique. Here's the difference I've been creating photo transfers for 15 years and way before crafting was cool. I'm going to show you some tips and tricks that you won't see anywhere else!
[Tweet ""Photography is the story I fail to put into words." Destin Sparks http://bit.ly/29Eq4No #photo"]
Supplies for Photo Transfers:
1. A Photo – Printed on Thick Laser Jet Paper
2. Wood Block – Any Type of Wood and Any Size
3. Photo Transfer Medium – We used Mod Podge because you can find it anywhere. You can also use gel medium, matte medium, regular Mod Podge, and Elmer's Glue to make a transfer.
4. A Brush – To Apply the Medium
5. A Sponge – To Remove the Paper After the Print Dries
6. Water – To Remove the Paper After the Print Dries
Prep:
I want to talk about the type of photo and paper you can use. Be prepared to have some printed at a local copy shop. Laser Jet prints on thicker paper (not photo paper) work best. You can print an image at home on an Ink Jet printer but be prepared for a wispy faded image.
[Tweet "The Earth is art, the photographer is only a witness. http://bit.ly/29Eq4No #photo #diy"]
Most people choose a special image like a family photo or wedding photo. Keep in mind that you can cut out backgrounds or cut out sections of the photo before you transfer it. Take a look at this for inspiration. Also, if you have any words in your photo be sure to print a mirror image of the photo. This will ensure that your words face the correct direction in your finished piece.
I found a gorgeous and serene ocean photo at Unsplash a website full of free share photos. Unsplash has lots of cool and moody food, fashion, landscapes, travel and lots of other good stuff. If you are trimming your photo, like I did, be sure to trim it slightly smaller than the wood block.
Apply Mod Podge, Gel Medium or any other Photo Transfer Medium directly to your print. Apply it to the side with the image – apply it to the front!
Be sure to cover your print evenly and all the way to the edges.
Once it's covered with transfer medium place the image face down on the wood block.
[Tweet ""Photography is a reality so subtle that it becomes more real than reality." Alfred Stieglitz http://bit.ly/29Eq4No"]
Smooth out any bubbles and make any adjustments you need to line up your photo. If it's crooked, now's your last chance to straighten it out. Before completing the next steps, wait several hours for the print to completely dry.
After the Print is Dry:
After it's been several hours and the print is completely dry, you can remove the paper revealing your image. I used a foam brush but you can use a regular kitchen sponge. Get your sponge wet – not dripping wet, and very gently rub the paper in circles.
Bits of paper will start to shed. Be sure to be very gently and to work slowly across your entire image. When the image is wet, it will appear darker than when it's dry. It's helpful to remove a layer. Wait for the print to dry. See where more paper needs to be removed and work the image with your sponge again. You can work in layers.
Some people use their hands when they get closer to removing the correct amount of paper. Your hands offer more control but it's a super easy way to hurt yourself. So be careful!
Be sure to stay gentle with your sponge. If you get too rough, you can accidentally remove the image completely. If you lose tiny bits of the photo, don't worry it will still look great! It will just make it look more vintage.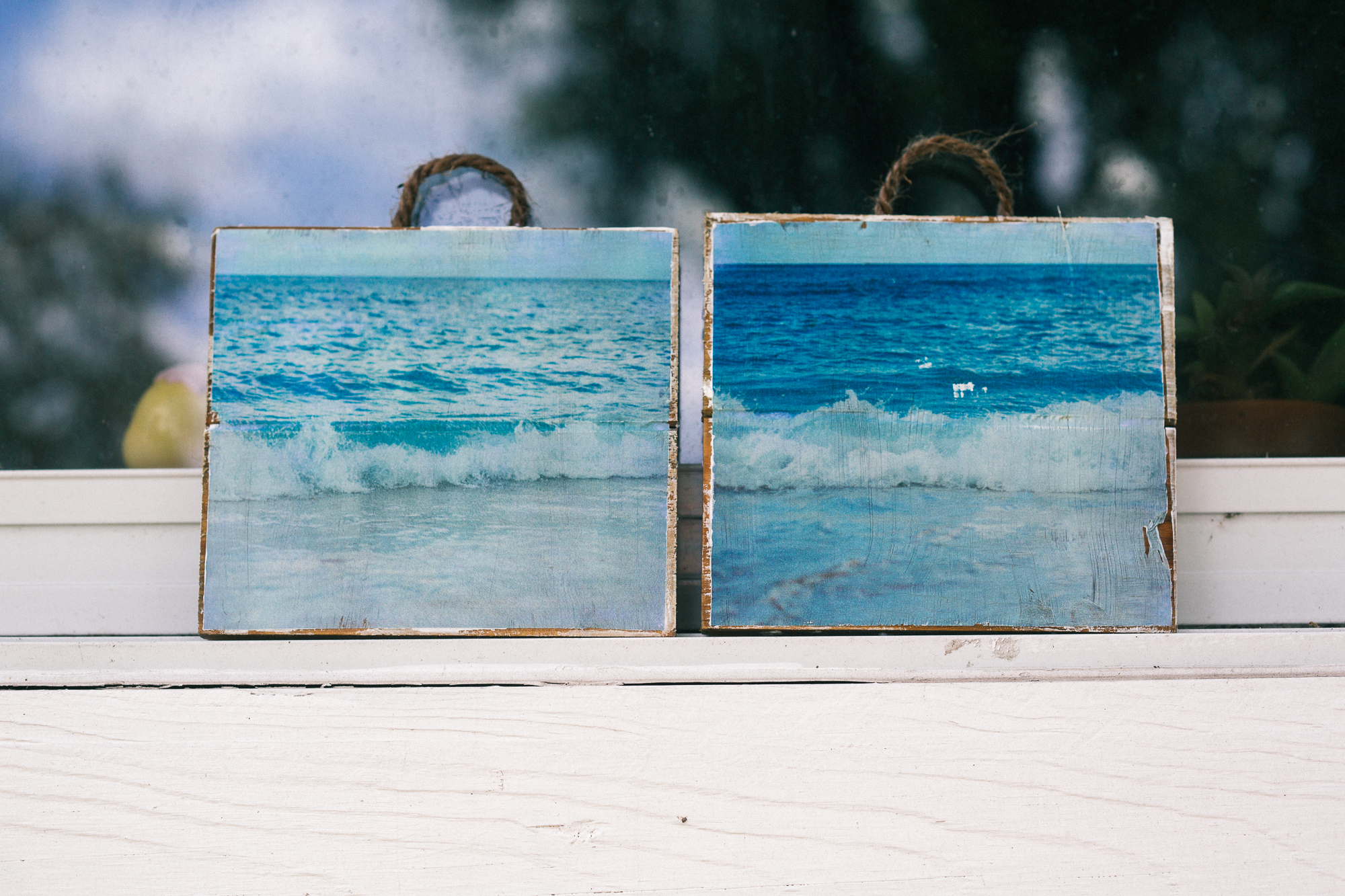 [Tweet ""The camera sees more than the eye, so why not make use of it?" Edward Weston http://bit.ly/29Eq4No"]
Let's Stay Friends!