Please tell us a little about yourself and your artistic background. Where are you from? Where are you now?
Hej! I'm Sofia Hydman, a Swedish Graphic Designer, Illustrator and Gif Artist. I work my 9–5 at a design agency in Stockholm and in my spare time I do gifs and illustrations. After I studied my BA in Visual Communications I moved to New York to become an Art Director at an Ad agency, after a while I decided it was time for me to move back home and earn less money. So I did.
What's your creative process like when you start a new project? Do you like to sketch and plan or just wing it?
Often I get inspired by popular culture or social media. I would say that jealousy is my biggest drive and I spend a great deal of time lurking through Instagram, looking at other peoples greatness. Often I plan ahead; you kind of need to when dealing with animation. Being disorganized or sloppy could end up costing me hours. Hours. And I'm an easy crier.
What's your studio or work-space like?
I don't really have a studio, I work at home, during weekends and late nights. I sit on my bed, crooked like a cheese doodle, with my Wacom and Mac, listening to podcasts about crime and sports.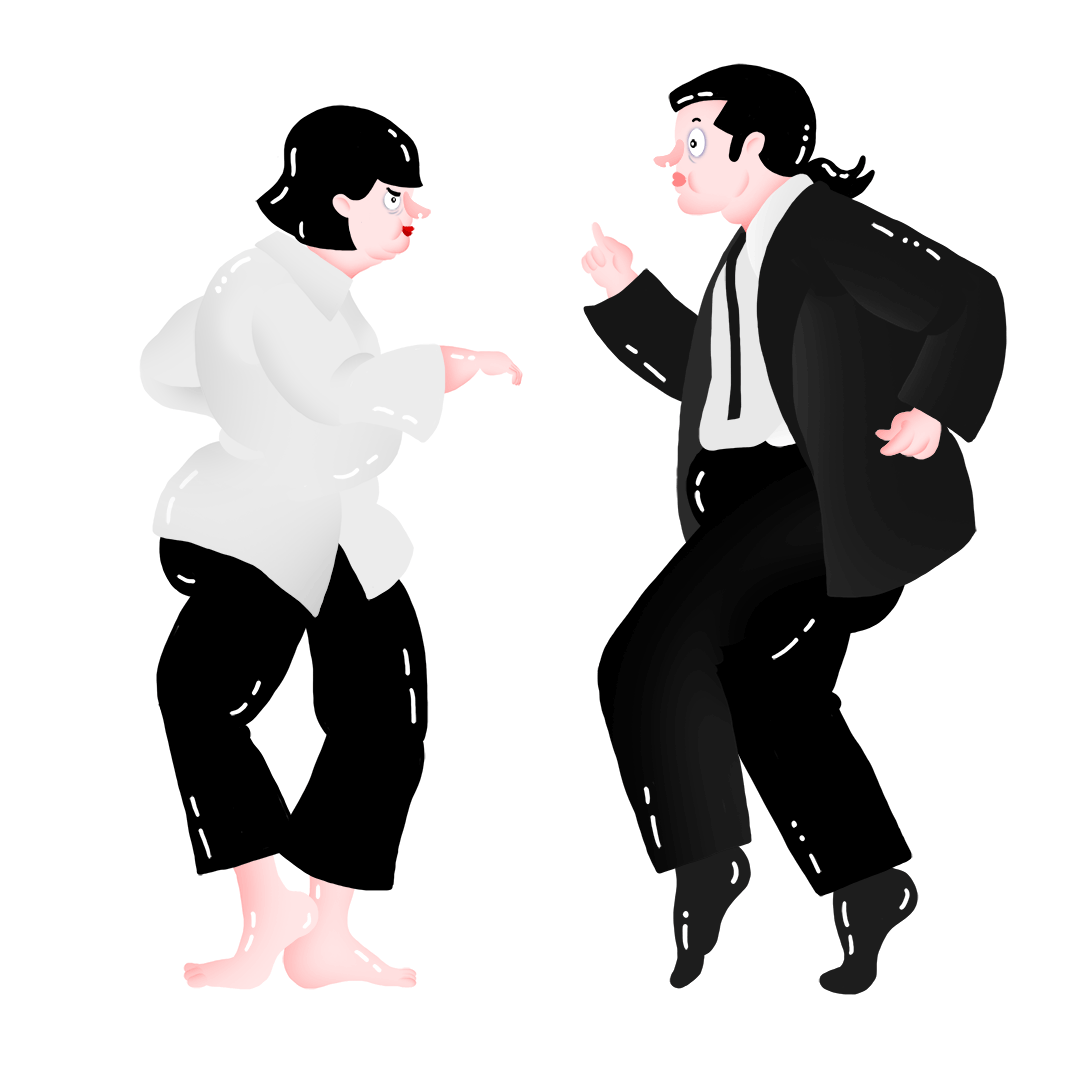 Did you always feel destined to be an artist? Were you ever unsure?
I don't think I have the nerves for being a full time artist, heads to the 9–5 I'm sporting during the weeks, which isn't bad since I love to be surrounded by creative people and talk about design on a daily basis. And not being depending on my art, money-wise, gives me the freedom to experiment more and have fun with my gifs.
When would you say you developed the style of illustrating you have now?
A few years back, I think, it's hard to keep track since it's in constant development.
What are your favorite art supplies? Are there any that intimidate you?
I usually work in Adobe After Affects and Photoshop. Sometimes I miss working analogue but when I do I quickly realize why I stopped. cmd+z dosen't work in real life. Yet.
Do you collect anything?
Likes on social media, plants and the comic book Bamse.
And lastly, what makes you happiest in life?
Meeting a friendly dog can make me burst into tears in my most fragile moments. Otherwise family, friends and a nice bottle of wine keeps me on track.
---
Find More Delicious Gifs & Illustrations:
Let's Stay Friends!
Insta | Pinterest | Enews | TikTok