Scroll Down for 2016's List or
Holiday Craft Fairs isn't a thing that we invented. It's a concept that means something to people all over. No matter where you are there are tons of cool holiday craft fairs that have feature amazing handmade artisan quality goods. What's really interesting is the way that styles can vary from city to city and region to region. Some craft fairs only only strictly handmade goods. Other's allow vintage clothing and vintage furniture or even fair trade. All of these craft fairs have something truly unique to offer and here are our favorites from coast to coast!
It's the best way to shop local and shop small during the holidays.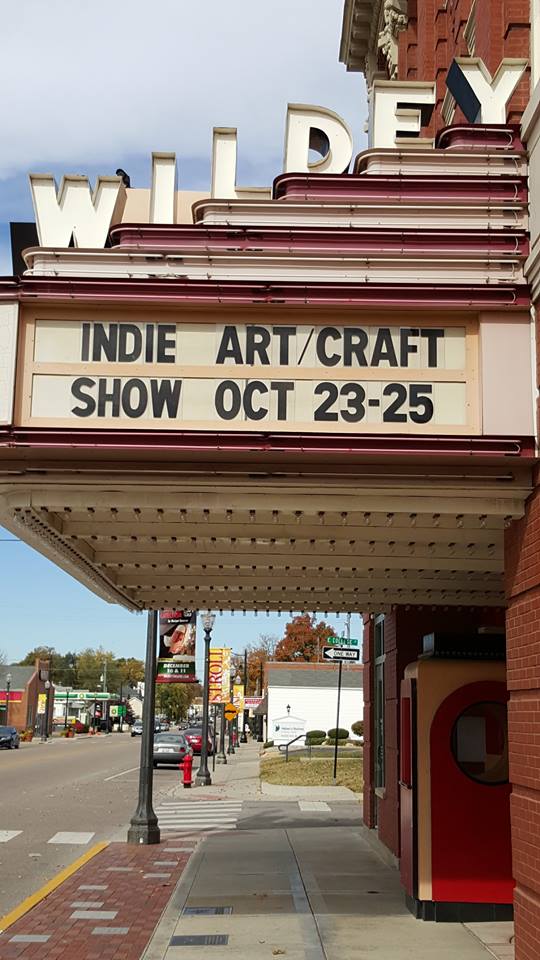 Eville Indie is a new craft fair in Edwardsville Illinois! They're in their 2nd year of cool craft and diy. Join them on the first day of their event for a special VIP only engagement.
If you know Pop Shop, then you know that the Boerne Handmade Market is one of our all time faves! This cool craft & art market is in the heart of the hill country at the Kendall County Fairgrounds. For the first time this year, the Boerne Handmade Market crew will be hosting a Santa's Village Holiday event too!
The Handmaidens host 2 cool events in Raleigh – The Handmade Market and Urban Vintage. The Handmade Market has a special early bird shopping day on Friday night. They've been hosting modern craft fairs since 2006!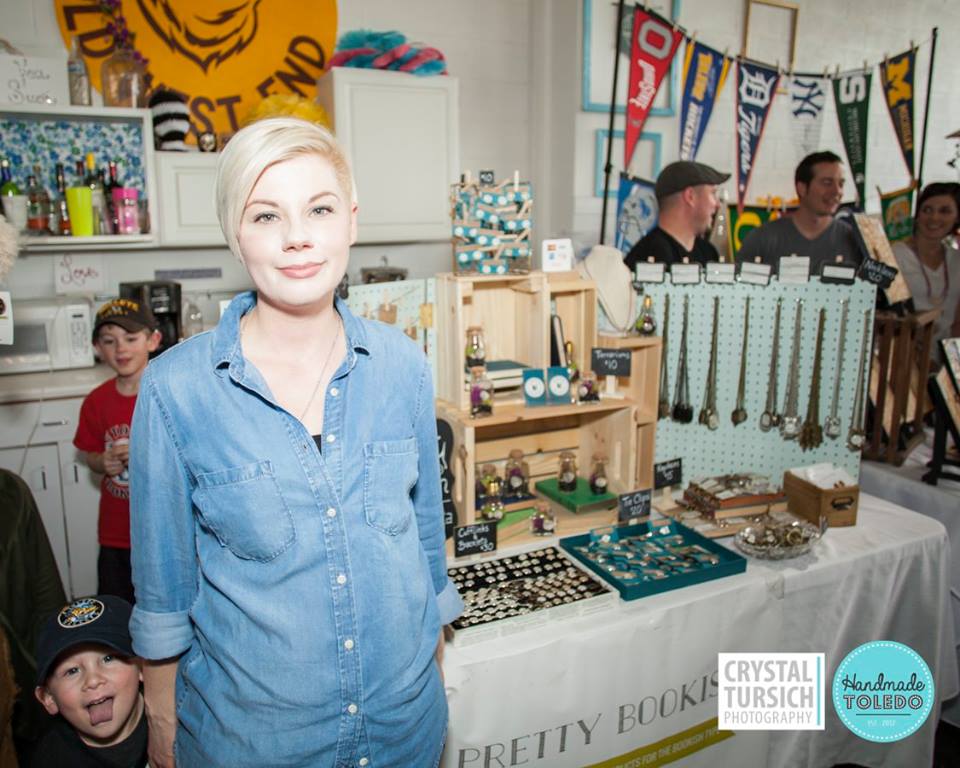 Handmade Toledo is a craft boutique in addition to hosting craft markets – the shop is called The Maker Shoppe and the event is called The Maker's Mart. Both are fun, lively, and cool.
Bloomington Handmade Market is a juried show and the makers and exhibitors change each event! It's free and open to the public. BHM hosts a winter and summer event.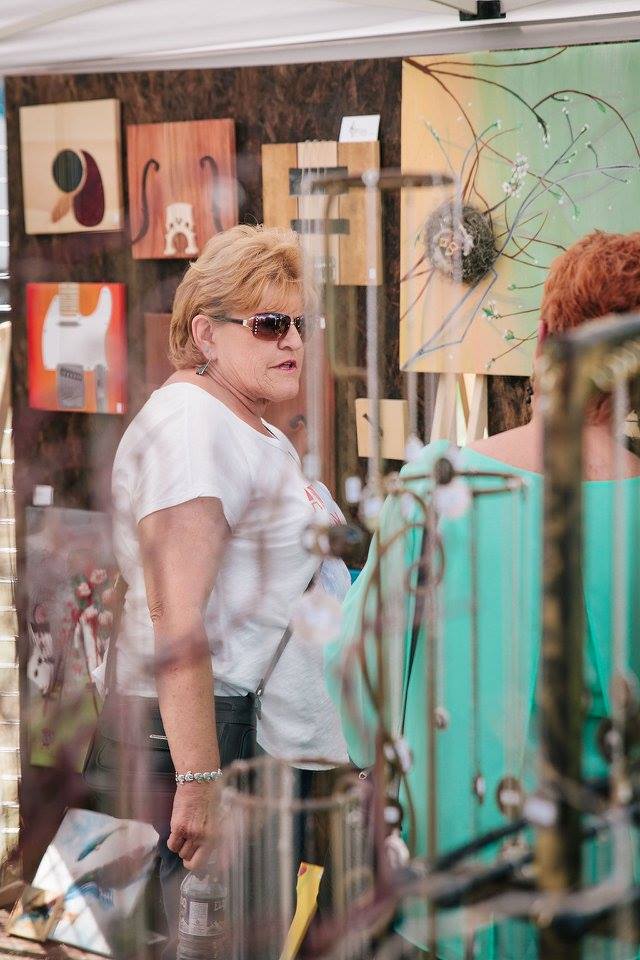 Jackalope: An Indie Artisan Market has events in Denver Colorado, Pasadena California, and Phoenix Arizona! It has 3 founders and hosts workshops in each of the 3 cities too.
The Etsy Dallas Jingle Bash is close to my heart. It's awesome to see a thriving Etsy Group hosting this wildly successful pop up market in Dallas. This market takes place at Gilley's for a little dose of Texas cool.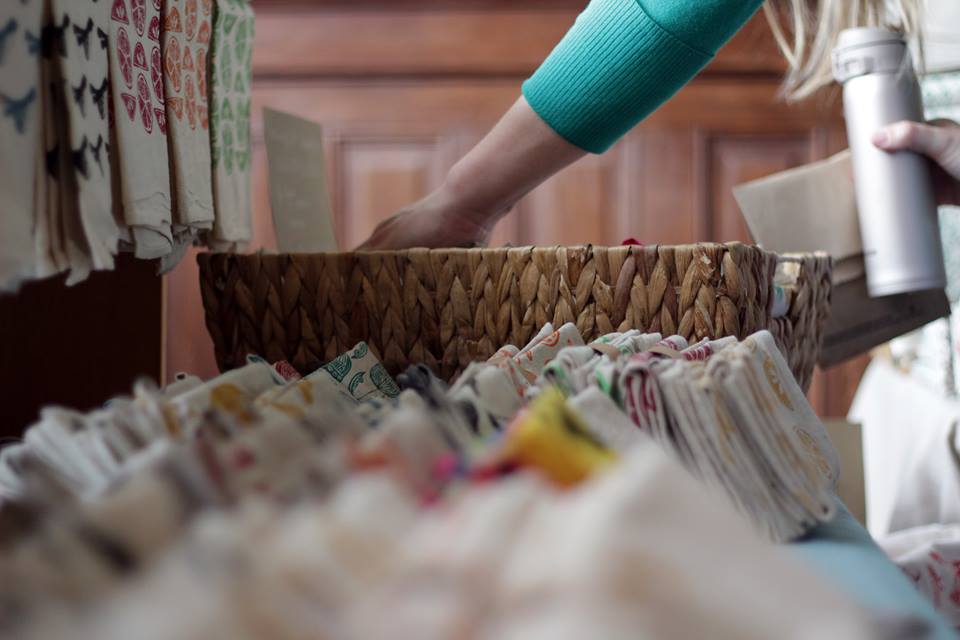 Retropolitan Craft Fair is totally indie and includes vintage and upcycled items too. It's a free event that takes place twice a year and indoors.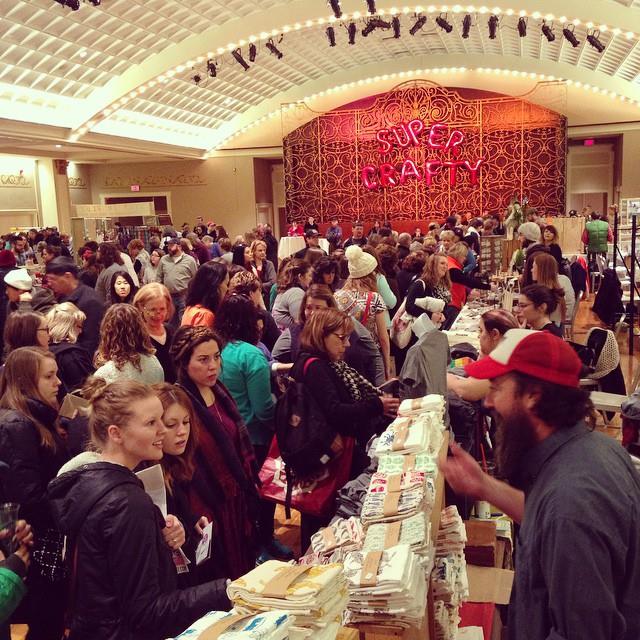 If you don't know Crafty Supermarket, you need to get to know them now! They put together their own list of the best craft fairs across the USA and especially feature Midwestern Craft Shows and Rust Belt area maker events.
Craft'za is a 1 day handmade market with free admission! This event takes place indoors in the cool renovated Grain Belt Studios a former bottling company building.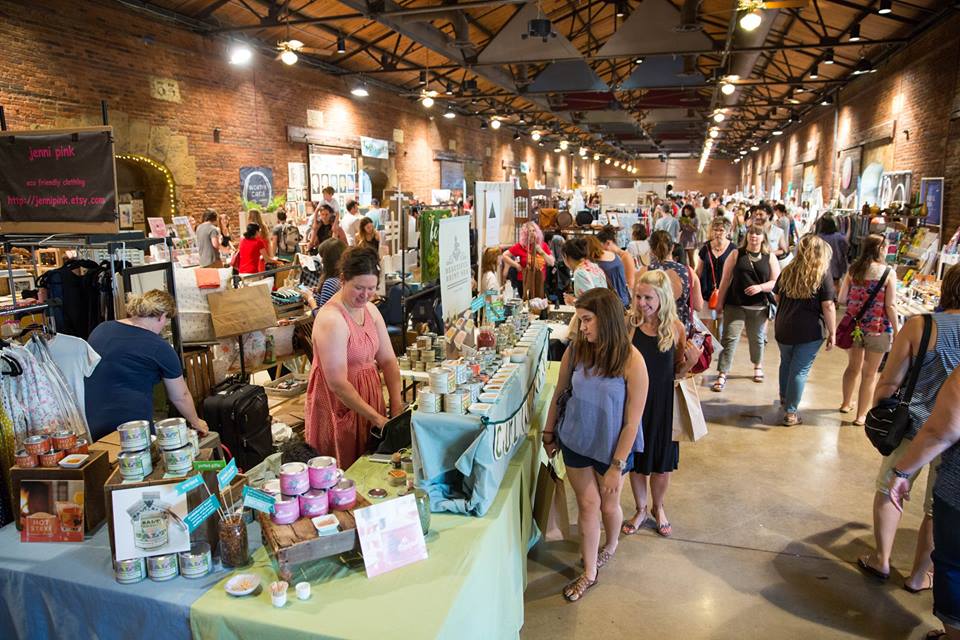 ICE stands for Indie Craft Experience and this modern and cool craft fair is not something to miss! They are also hosting a smaller holiday pop up in Chattanooga and Atlanta in mid December.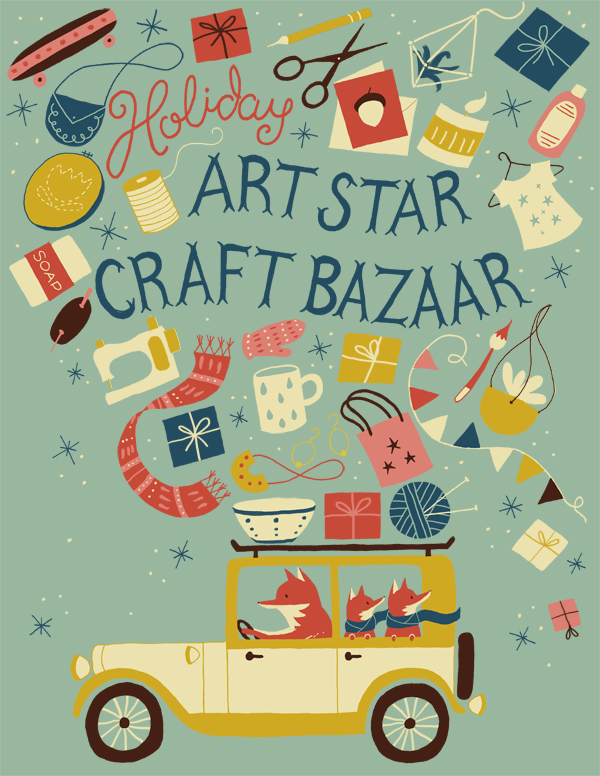 Isn't the branding and poster art of Art Star Craft Bazaar tres cute?! Art Star hosts craft shows in Philadelphia, Asbury Park NJ (that's where Bruce Springsteen is from!!), and a Saturday pop up at 2nd St that just completed it's summer season.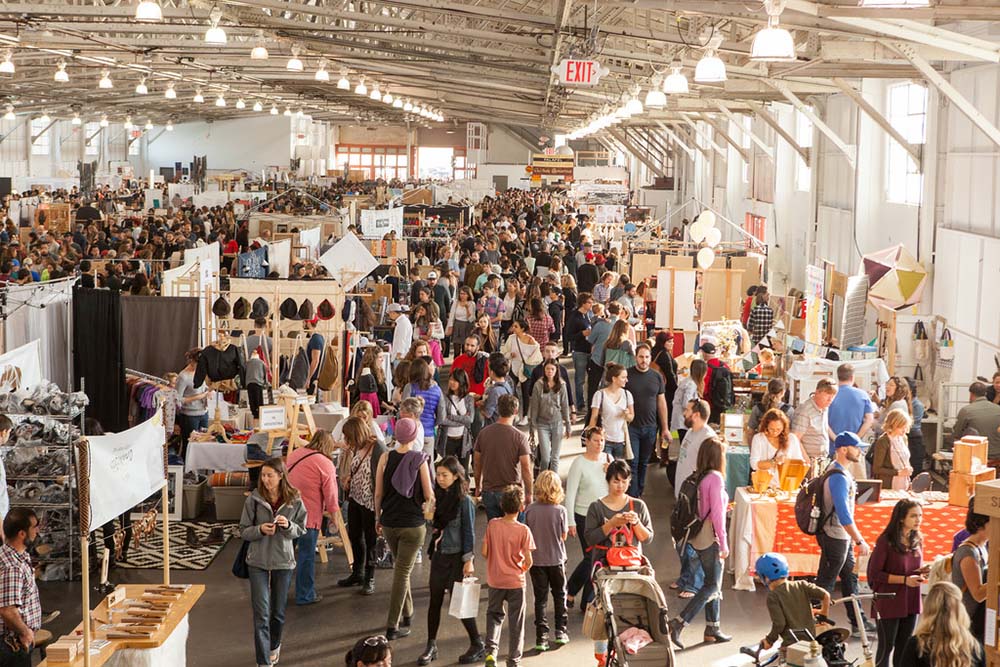 The San Francisco stop for Renegade Craft Fair is known for being one of the best from this iconic craft fair group. Renegade helped invent modern crafts so this event is definitely one to explore!
It's us!! Pop Shop Houston is a 3 day festival that takes place Black Friday Weekend. It's fun, lively, and has DIY activities, shopping, and live music.
The organizer of this handmade art market is a total boss which makes this event one of my favorites from across the country. I Made it Market is now in it's 10th year of indie craft awesomeness.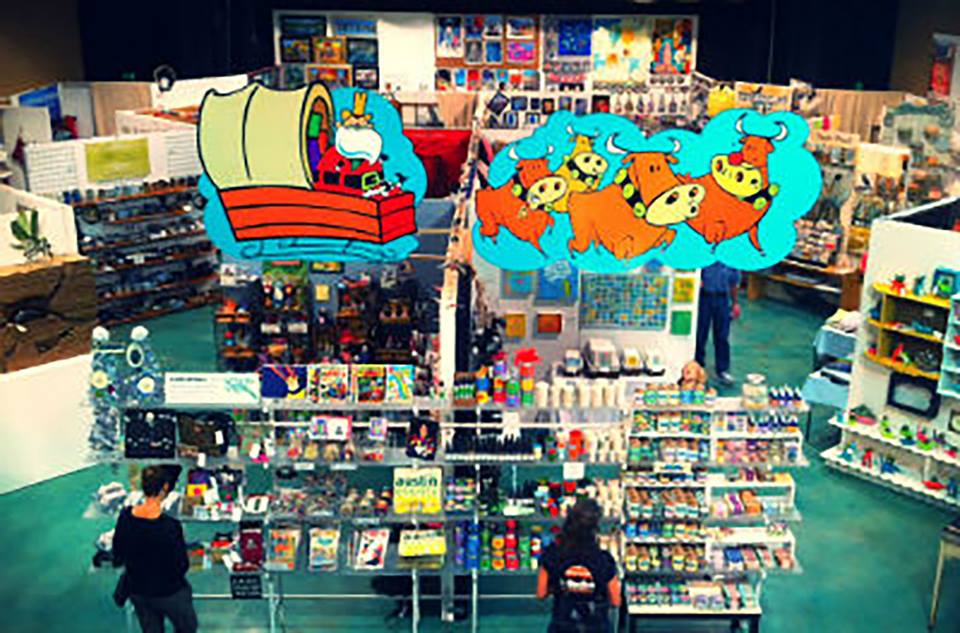 Blue Genie Art Bazaar is a month long pop up store that features a wide array of artists and makers. It's greatest feature is that it's open every day all month long. They also offer a one stop checkout which makes holiday shopping a cinch!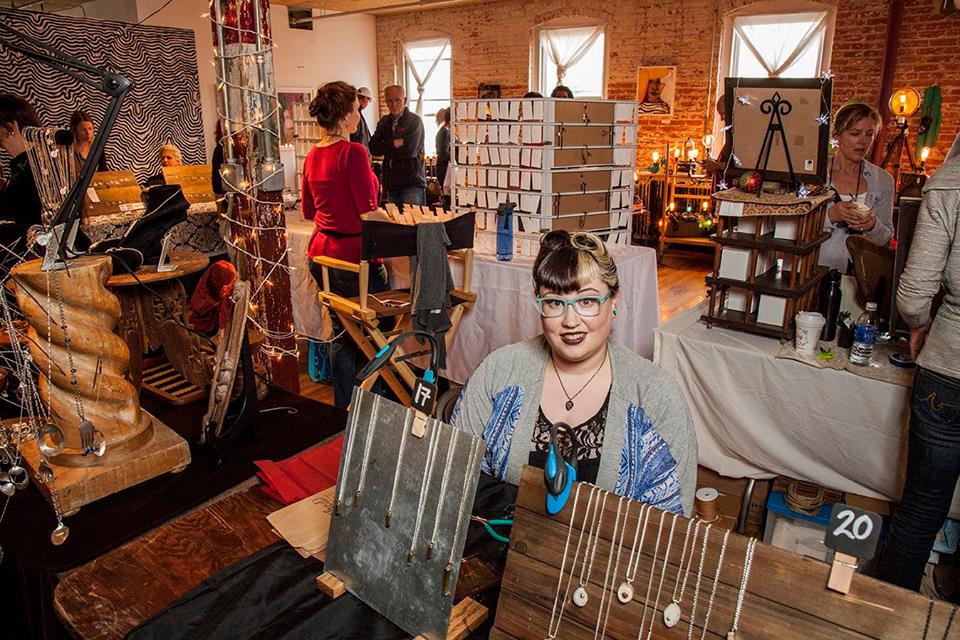 Cleveland Bazaar is Northeastern Ohio's longest running craft show. This is one of their bigger craft markets of the year but they host many for every schedule and lots of different areas of town.
Crafty Mart actually has two events this holiday season. This is the first of two – the second being a 1 day event at the Goodyear Auditorium. Expect one of the best and most well organized craft shows by one of the organizers of The Midwestern Craft Con.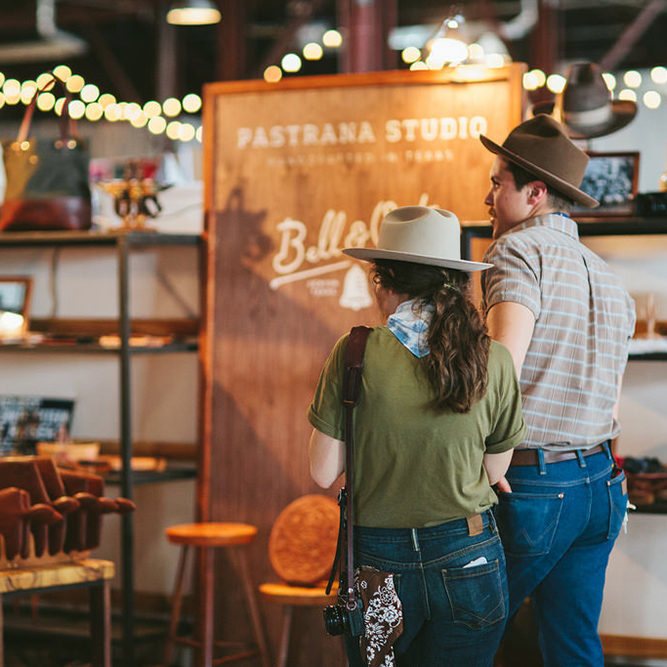 Renegade has several new and cool stops on it's holiday craft fair schedule but the Renegade in Austin TX is tried and true. It's one of the biggest holiday events in Austin and a great place to catch local flavor as well as so many out of towners.
Jackalope Art Fair has over 150+ exhibiting makers! Admission is free and there is live music in addition to hands on workshops like DIY Bath Bombs and Holiday Mittens Outdoor Art.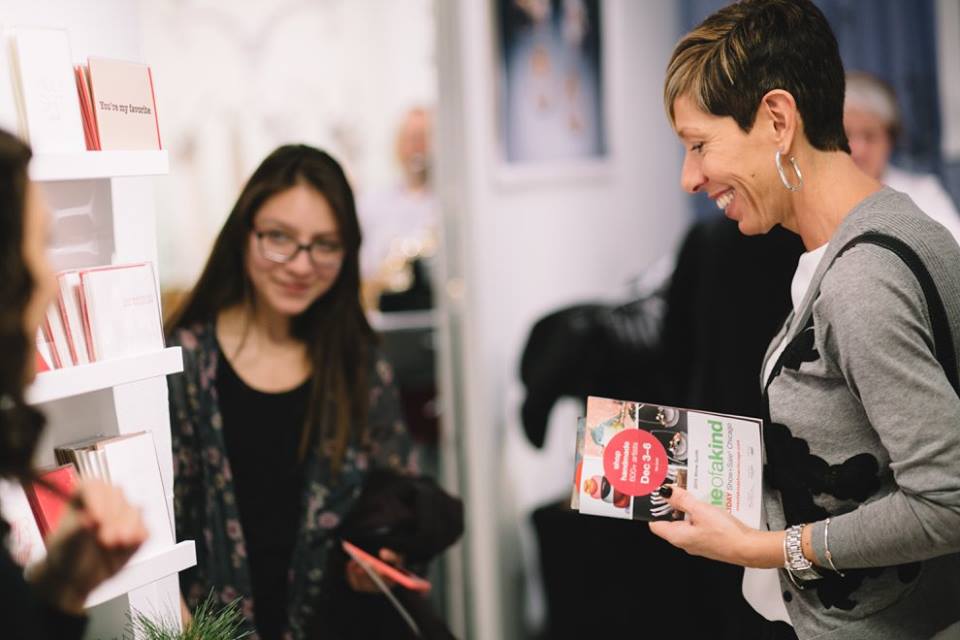 There's not a holiday craft show on the planet that's bigger or more well known than the One of a Kind Show in Chicago. Attendees spend days at this pop up that takes place in one of the largest commercial event centers in the country.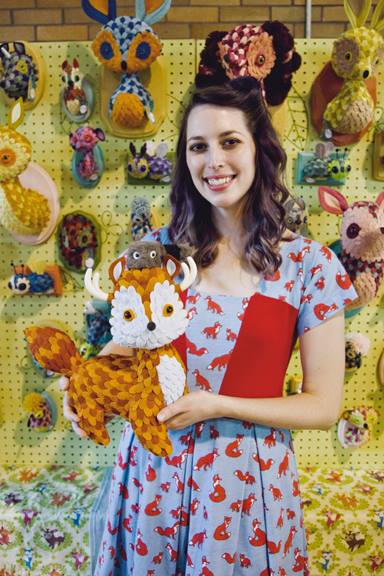 The INDIEana Handicraft Exchange is super special because you can bring needed goods like razors and baby wipes to get complimentary raffle tickets. Isn't that lovely? This cool indie craft event takes place at an art gallery in downtown called The Harrison Center for the Arts.
Here is another 2 day art and craft fair. No Coast Craftorama takes place at the Midtown Global Market and is hosted by a local group called the Crafters Local 612.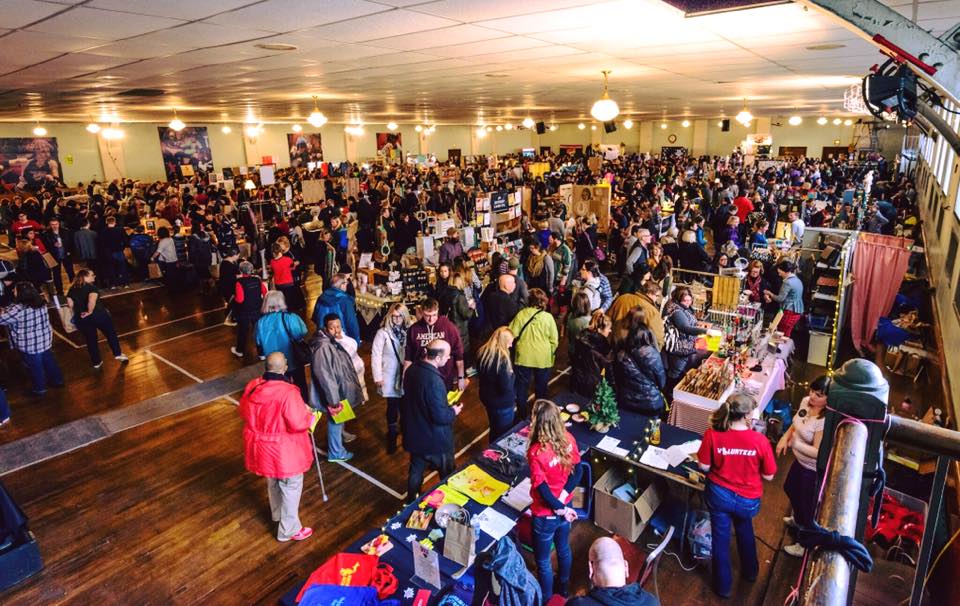 If there is one art show that I'm dying to see, it has to be the Detroit Urban Craft Fair! Everyone across the country has been hearing about the amazing maker innovations coming from Detroit. And the Detroit Urban Craft Fair is in it's 11th year and features over 100+ artists & creative businesses.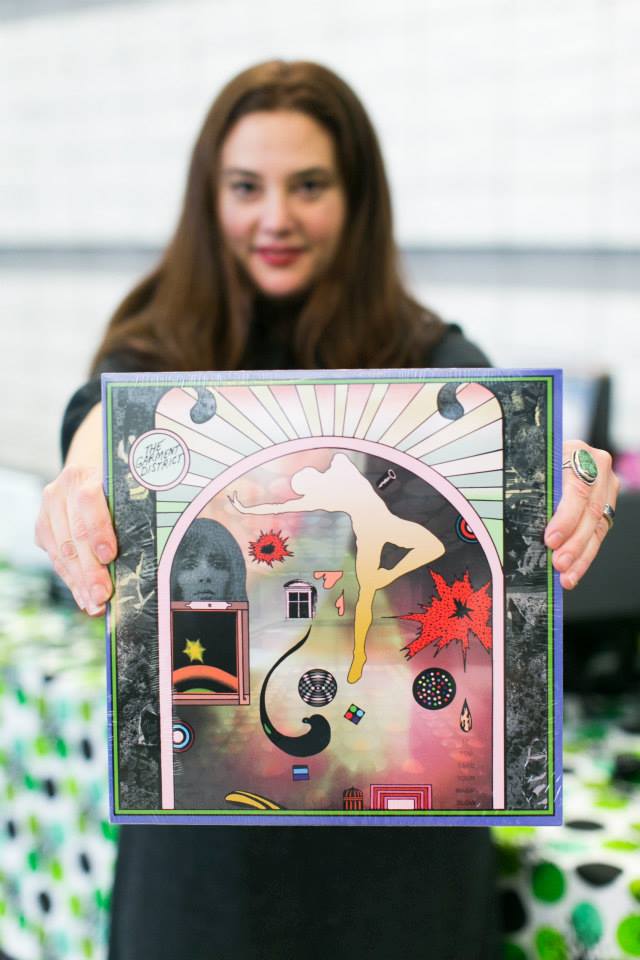 Handmade Arcade is free, free, free and lasts one day only! It is the first indie craft fair from Pittsburgh PA and was founded in 2004.
Urban Craft Uprising has a special ticketed preview show on Dec. 2nd and is free for the rest of the weekend! Don't miss their world famous swag bags given out to the first 100 fans in attendance!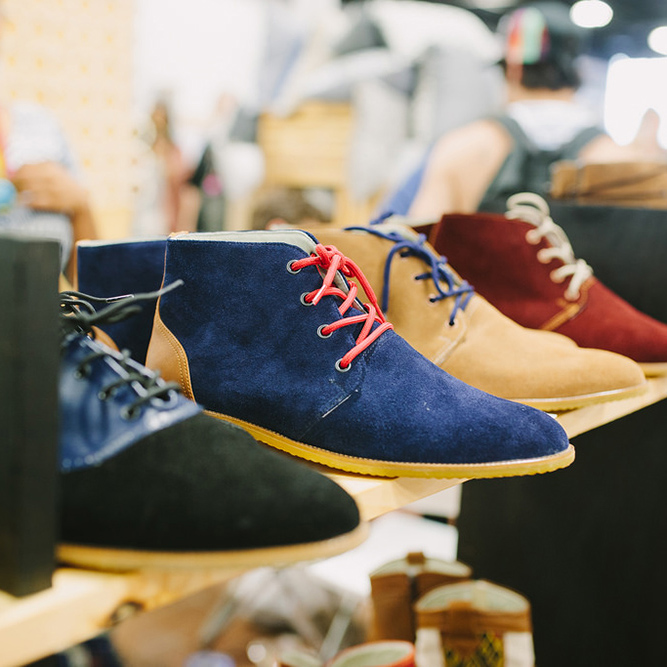 This is the original home for Renegade Craft Fair and has to be included in any list of craft shows! Renegade has really expanded the craft fair audience and changed what indie craft is all about.
Crafty Wonderland is an art market that is hosted by an indie craft boutique. It started as a monthly market and has since grown into a large craft festival and shop.
Cleveland Bazaar is formerly known as Bazaar Bizarre and hosts this events at 78th St. Studios. They host several art and craft events throughout the year that take place both indoors and outdoors.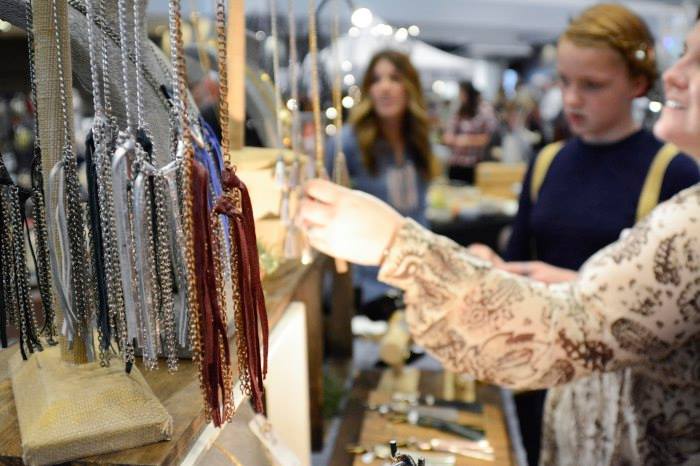 Craftin Outlaws is all about the indie and alternative arts! This super cool pop up is in their 11th year and have an early bird pass with optional embroidery kits and other cool gifts.
DIYpsi is an indie art fair that is all about shopping, food and fun. Their pop up takes place twice a year and is founded by three artists from Ypsilanti – Cre Fuller, Sherri Green, and Marcy Davy.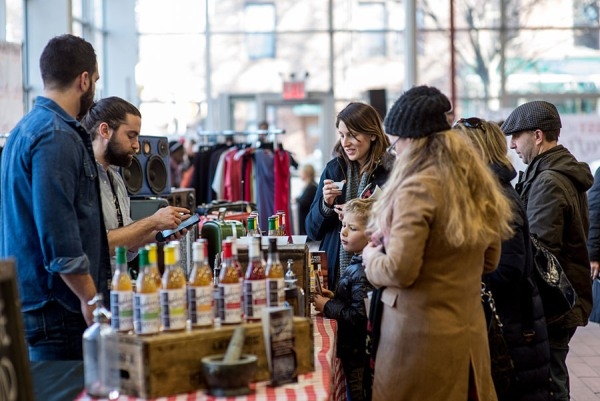 Bust Craftacular is a super cool handmade shopping event because it's organized by Bust Magazine. Bust Magazine has a great reputation for feminist journalism and their events are a modern and cool collection of some of the best handmade from across the country.
Echo Park Craft Fair has a lovely and refined style. The organizers are makers themselves – Beatrice Valenzuela and Rachel Craven have seen their own businesses blossom as much as the fair themselves. Expect flowers, cold pressed juices, and more.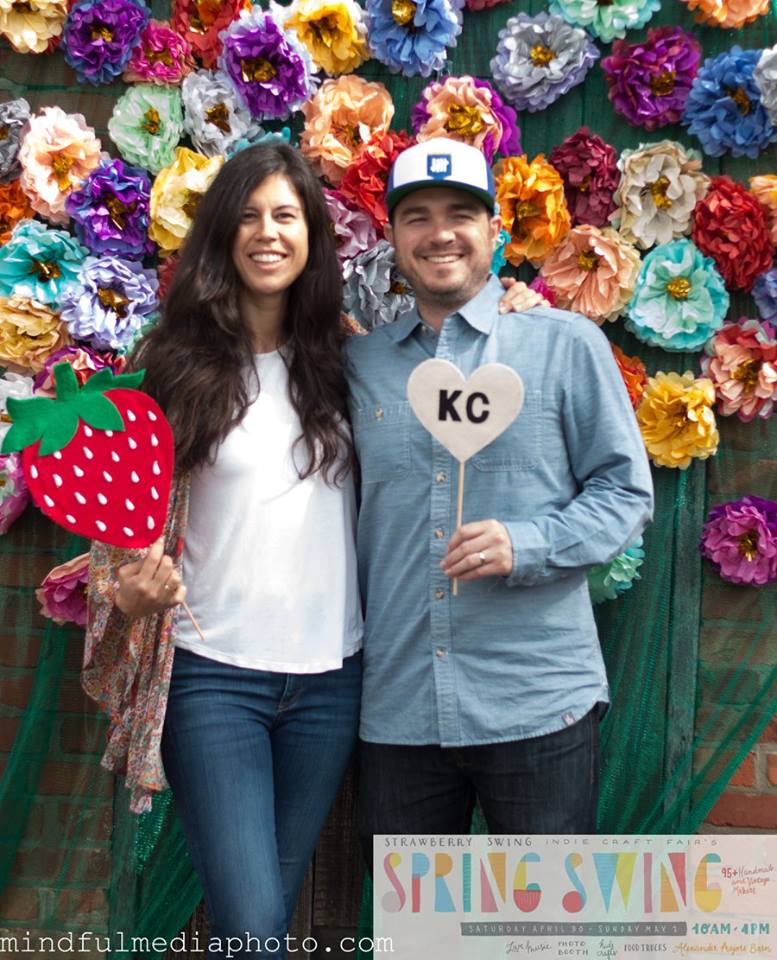 I love the vibe of Strawberry Swing Indie Craft Fair. Join them several times throughout the year for local handmade this time at Union Station in Kansas City Missouri.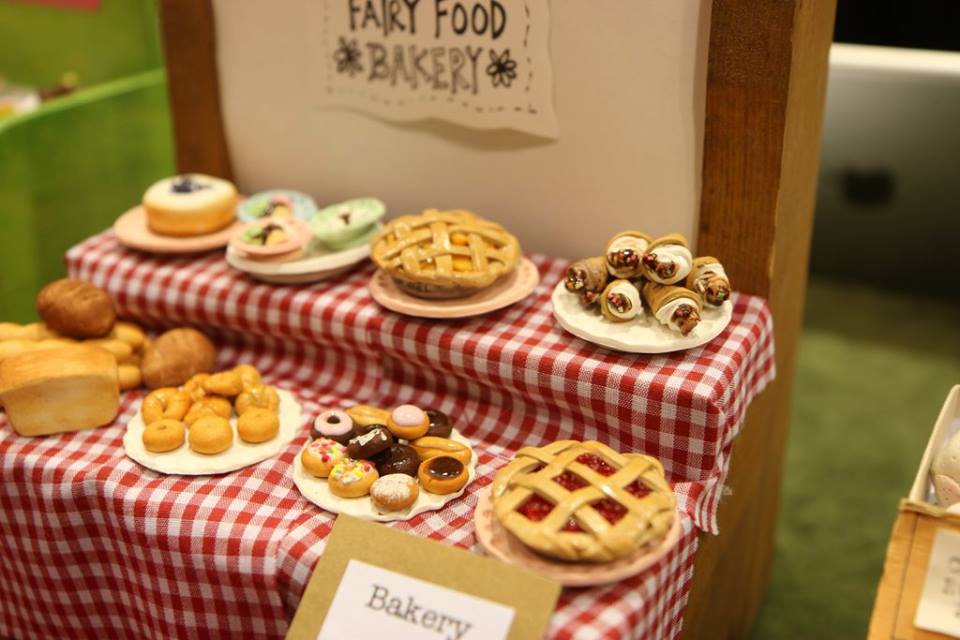 The Made Fair is a huge art event with over 190 makers! It was founded by Angie Oakins and Carol Lynn Lapotka both makers and takes place indoors.
The holidays are getting close so you only have a few days left to get your handmade goods. Good thing Eville has a right before Christmas event cutely named The Craft Show Before Christmas.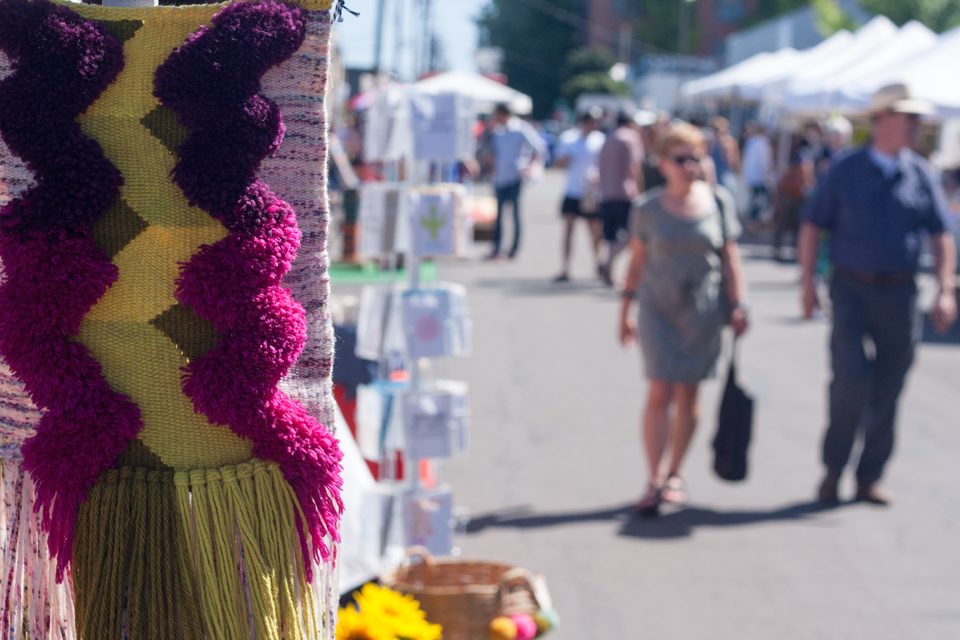 One of Renegade Craft Fair's last event's before the holiday is in Seattle! Join them to see makers that you won't see anywhere else. The great thing about Renegade is that many artists travel to every stop on the festival route so you can see makers that you don't see anywhere else.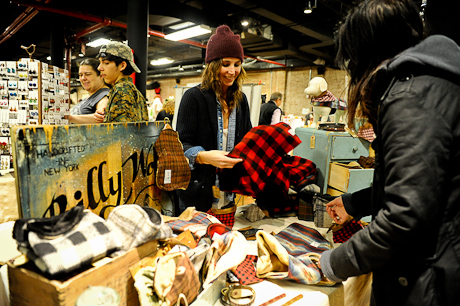 This 2-day Bust Craftacular Event takes place at at the Boston Center for the Arts Cyclorama. The Cyclorama is a historic and gorgeous building from 1884.
Let's Stay Friends!
Insta | Pinterest | Enews | TikTok