The voting is done! The tallies are in and we have the winners of the 2016 Maker Awards. We're so excited about this list and think that you will be too. These are the artists, handmade creatives that we're voted by their peers as the Best Makers across the land.
The nominations happened through the month of May. Everyone was voted by their peers and all voters only got one vote. None of us at Pop Shop America vote, and we don't allow ourselves to be eligible for any awards too. Artists packages were available for at Mister Man 4: A Pop Up Shop for Men Friday June 17th. Please be sure to reach out and schedule a time to pick up if you can't make it.
So here are the winners!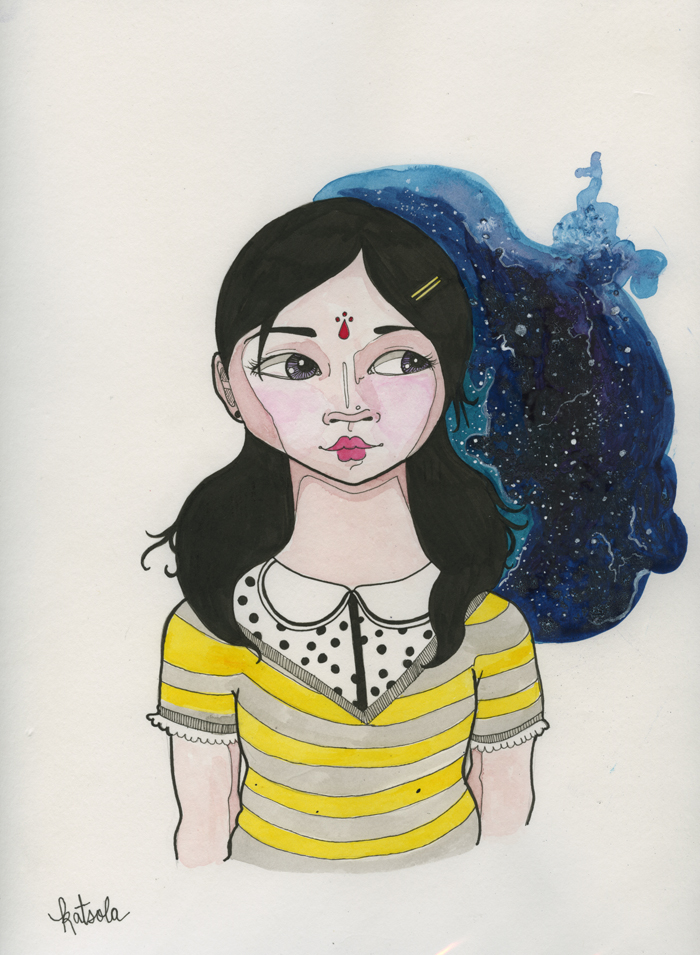 This is Katsola's first win! Katsola's work is kawaii inspired lush multi colored girls and animal creatures. You can find animals, beautiful girls, and abstract landscapes. Katherine, aka Katsola is a talented graphic artist that not only works in paint but works digitally as well. She designs logos, websites, and posters. You can find large and epic murals at Jenni's Noodle House in Shepherd and more locations.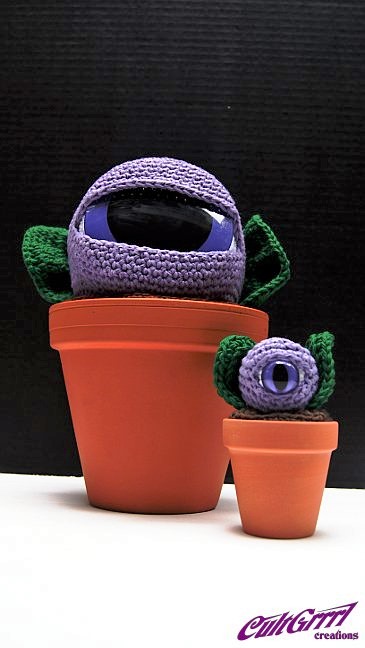 Best Sculptor: CultGrrrl Creations
Jessica Carlos aka Cultgrrrl Creations is a Houston handmade veteran. She's a true fan girl that loves sci fi and comics and is always coming up with new and inspiring soft sculptures that give you the warm fuzzies. She's made Death Star knitted pillows, a Day of the Dead Princess Leia with buns, in addition to her Cthulhu mug koozies and Free Mason's Pyramid with Eye Sculptures. Find more about her work here.
This is Nicky Davis' second win. Last year he won for Best Painter. His murals are a big part of his work as he's handled commissions from The Houston Zoo and Mini Murals too. His murals are slightly magical, a touch cartoon inspired, and epically beautiful. They are full of smokey nighttimes, wild animals, and the great outdoors. It's no surprise that his work is inspired by camping and picnicking outdoors with his family.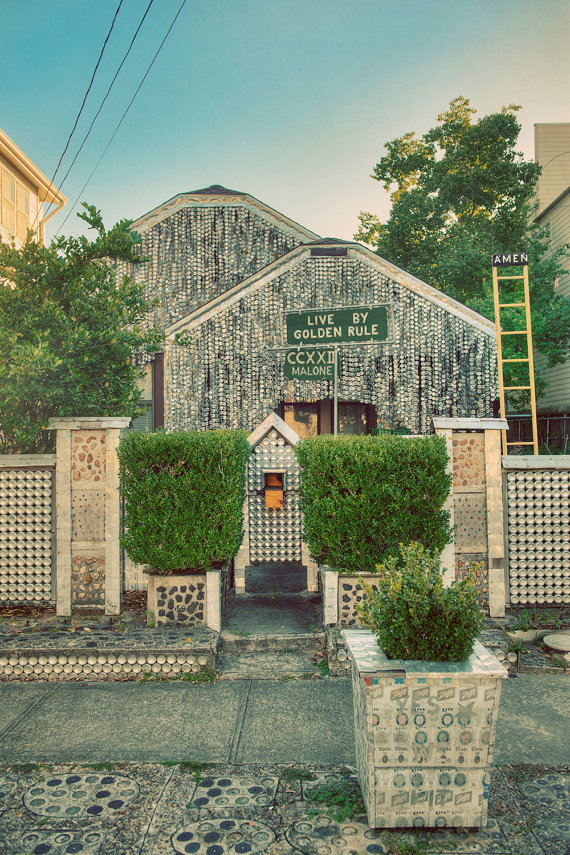 Best Photographer: Tracy Carlson
Tracy Carlson's photos are a lush as the landscape of Texas! See scenes from Marfa, Big Bend, and wide open skies. The color pops in a pastel and almost painterly palette and part of the charm of Tracy Carlson's work is her unique sense of color. She often incorporates embroidery into her work and transcends static photography. See her work in person at Space Montrose and Hello Lucky. If you happen to catch her in person you just may find her to be the most charming maker around!
Wowy Zowie! We're so excited that Joey & Jaime have won for their cool t-shirts that make you feel good about living in Texas. They showcase pride in a fun and unique way and are just so casual, comfy, and wearable. When Joey & Jaime first participated in they got immediate attention from Local Houston Magazine and other publications for their cool casualwear.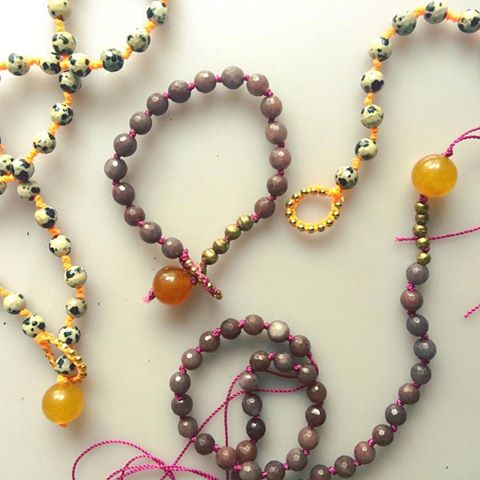 Lovecraft's jewelry is made of gorgeous materials like jade, turquoise, and garnet. It's boho and the creator Stephanie DeLeonardis creates the unique pieces for "dreamers, free thinkers, and bohemian wanderers." Find these unique and carefree pieces at Hello Lucky and Space Montrose.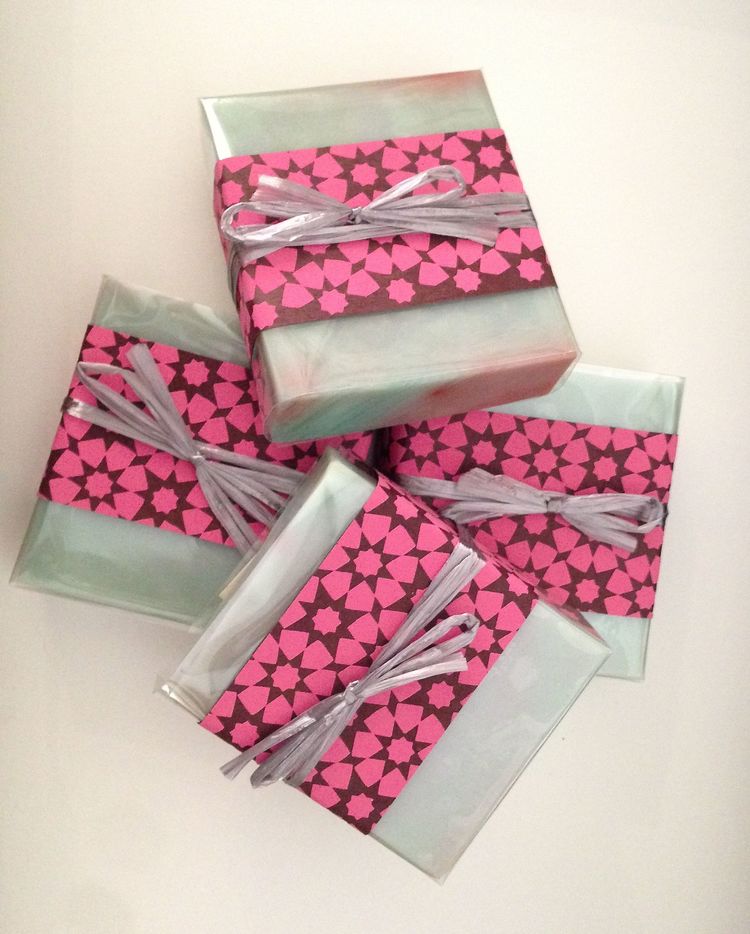 Best Soaps & Botanicals: Sparrow and the Nest
If there is a maker that won by the widest margin, it has to be Sparrow and the Nest. Stephanie is known for being the loveliest and sweetest of creators in Houston and used to own a shop by the same name in the Heights. Her soaps are adorable to look at and are scented with fresh and natural scents.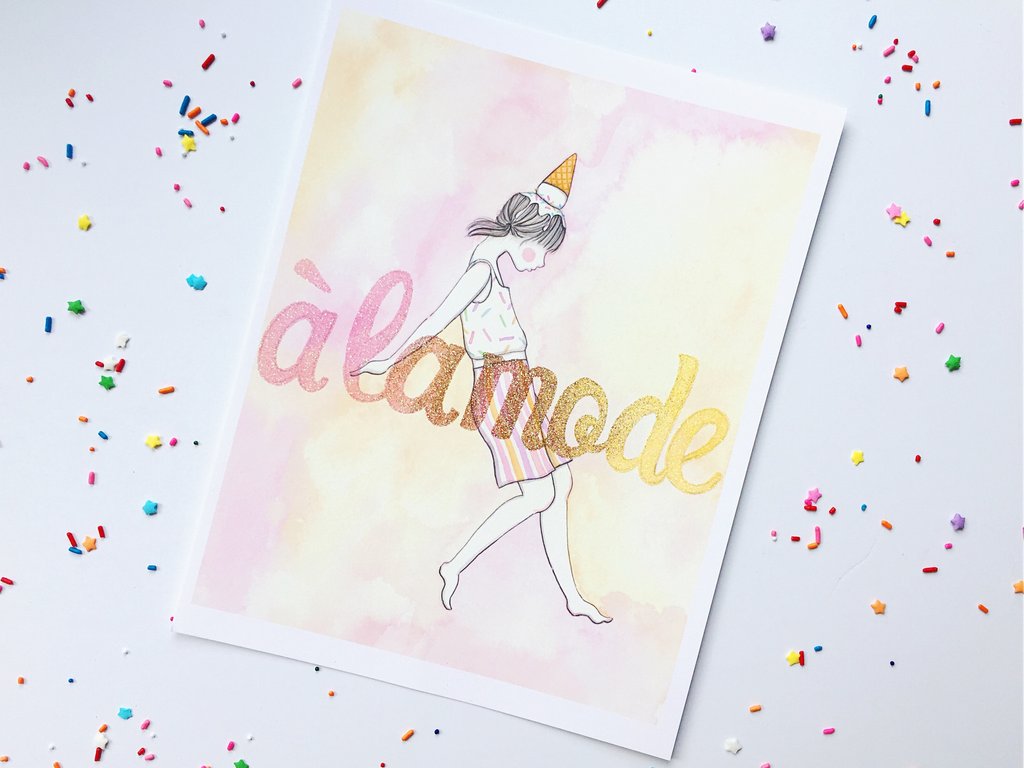 Best Prints & Cards: Lisa Chow
Wow! Lisa Chow has won every year of the maker awards. Her work is ever changing and she creates new lines multiple times a year. Find rollerskates, popsicle dream houses, swimmers, and tarot cards all in her work. Her work is a palette of pinks and pastels and makes you feel like a kid.
Best Housewares: McCheeks Mayhem
This broad category includes furniture, ceramics, and other items for the home. McCheeks Mayhem the business of Carole Smith is perfect because she is no ordinary ceramic artist. She teaches classes to both kids and adults and has also designed tile for Black Hole, Antidote Coffee Shop, and Fat Cat Creamery Ice Cream in the Heights. In her work you will find lots of cats and lots of happy moments.
Best Food and Best Food Truck: Chocolate Wasted
Chocolate Wasted won 2 maker awards this year – Best Food Product and Best Food Truck! Their ice cream and popsicles are made with no artificial ingredients or sweeteners and come in luxurious flavors like blueberry lavender, and cantaloupe. You have to check out the updated painting on their mobile food truck by local muralist Anat Ronen. It's too cute!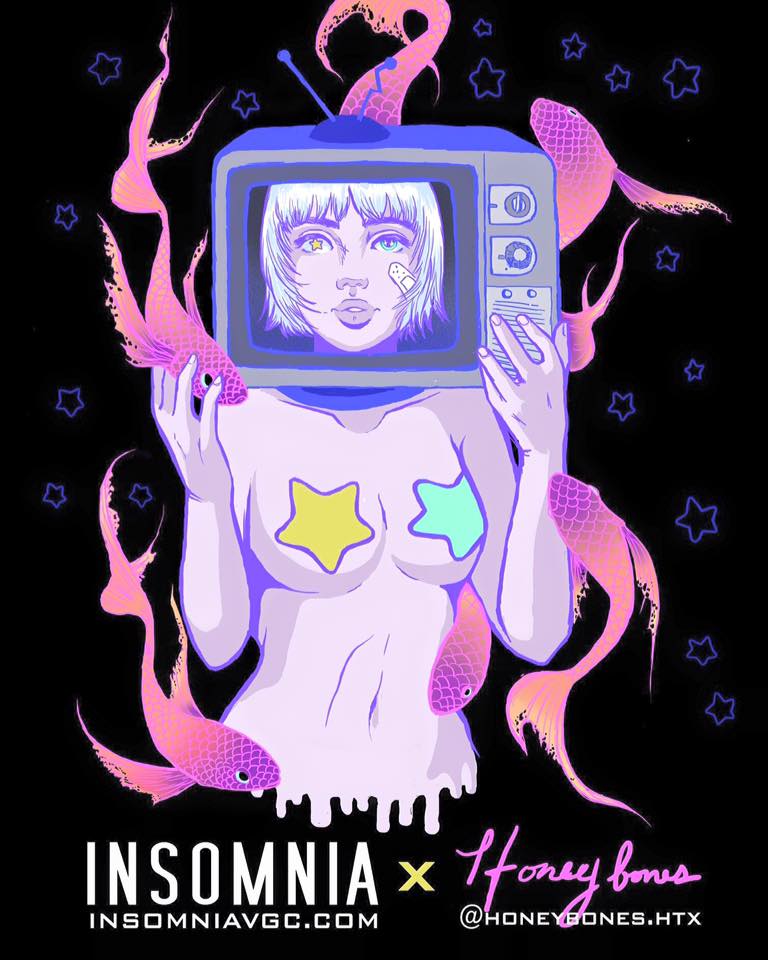 Instagram Artist You Need to Follow Now: Honeybones.htx
Honeybones is a brand new company of illustrations, graphics, and cool t-shirts. It's a touch anime and a touch wicked and is totally cool. One of our favorites Insomnia has been representing Honeybones and collaborating together frequently. And currently Insomnia is the best place to view this dreamweaver's artwork.
Best Blog: Milk + Honey Vintage
Milk + Honey Vintage is a clothing company that is based in Houston, TX. The owner of Milk + Honey had a super cool boutique in Eado that you can learn more about here. Although Milk + Honey was not created as a blog Ashley, the owner, has such a fabulously keen eye and sense of style that you can see in her online look books, fashion photography, and videos.
Best Pop Up Dinner: Blue Heron Farm
Blue Heron Farm is a quaintly sized and humane goat farm near Houston, TX. Blue Heron makes goat cheese like Green Goddess and Spicy Mediterranean. They also host events like tours of the goat farm complete with goat hugs, how to make cheese classes, and pop up dinners at the farm.
Best Mobile Boutique: Urban Izzy
We miss you Urban Izzy! Urban Izzy is a Houston based business that has recently moved to Folly Beach, NC! They are a super fun blend of women's clothing and handmade goods. Their mobile boutique has a perfect turquoise paint job and the mobile boutique even has a pint size dressing room to be sure that everything fits just right.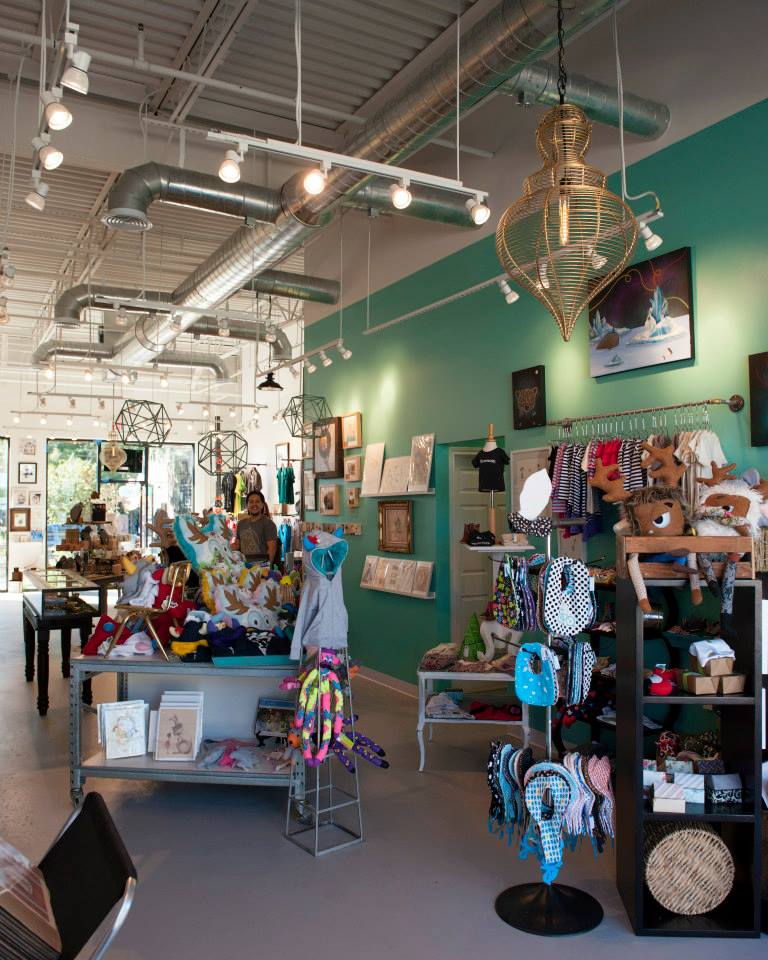 Best Brick and Mortar Boutique + Best Art Gallery: Space Montrose
Space Montrose is another business that has won every year of the Maker Awards. It's no surprise because the owners Carlos and Leila Peraza have style. Space Montrose is at the corner of Westheimer & Dunlavy and has everything handmade that you could dream of including prints, t-shirts, jewelry, and more.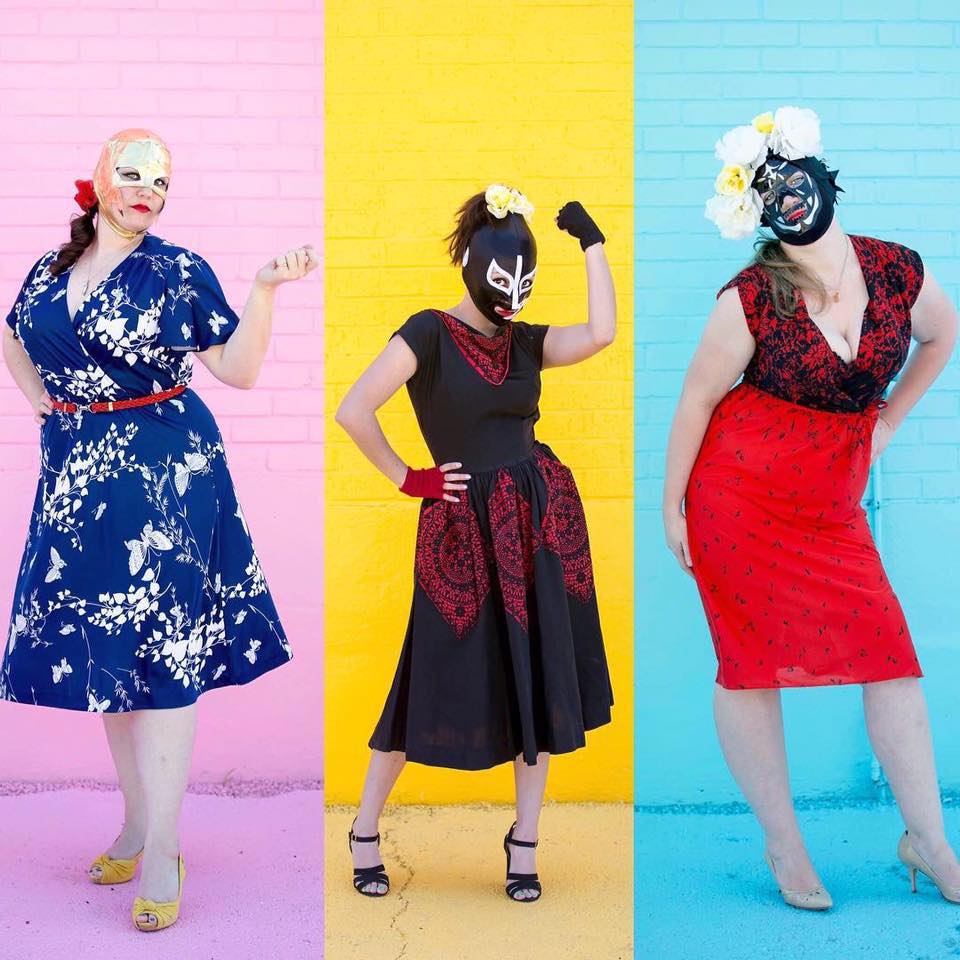 Best Vintage Shopping: Vida Antigua
Vida Antigua sells vintage women's and men's in styles from mod 60's to beachwear to glam party 80's. You can find them popped up at First Thursdays and Mid Main, Discovery Green Flea and more. The best part of Vida Antigua is that the owner Luz is so familiar with clothing and design that she can help pull things for you that are the perfect size.
Best Art or Craft Workshop: Houston Makerspace
Houston Makerspace is a place that allows membership access to tools and equipment. It's the perfect place to make goods that are larger and more complex than something that you can create at a home craft studio. Houston Makerspace has a keen and cool sense of style and classes range from screen printing, welding, and Adobe Illustrator.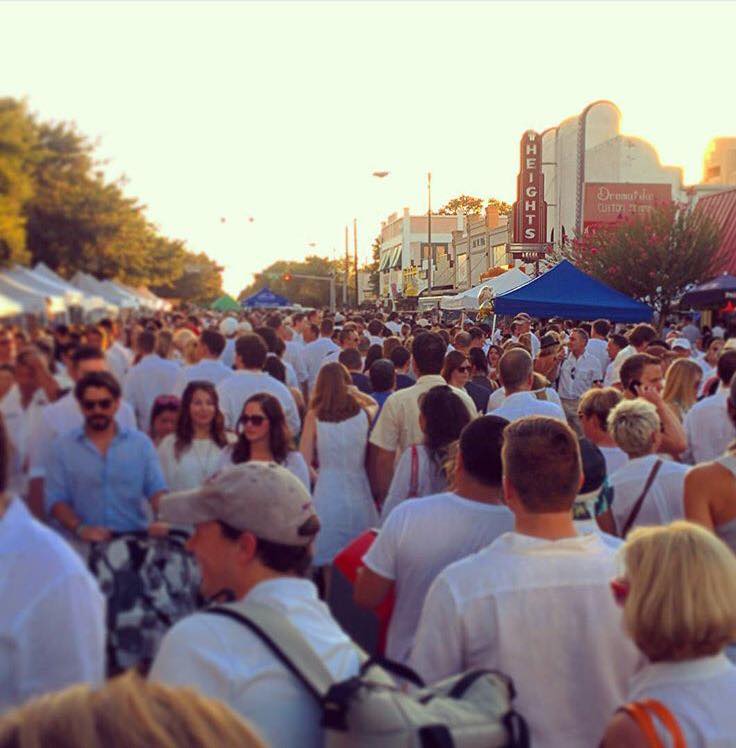 Best Festival or Market: White Linen Night in the Heights
White Linen Night is a summer soiree created by New Orleans natives that had moved to Houston after Huricane Katrina. It's named White Linen Night because it's the most comfortable thing to wear in the dead heat of the Houston Summer. It takes place on 19th Street in the Heights and has tons of live music, art, and shopping sales. Look for their next event this August!
Didn't get enough Maker Awards? Check out last year's winners here.

Let's Stay Friends!
Insta | Pinterest | Enews | TikTok