Best Painter: Nicky Davis
Nicky Davis scored over 50% of the vote. Nicky Davis creates murals, artwork, wearables, and toys that contain a seamless aesthetic of night-time camping, bears, and a little mystery. Nicky says about his work, "People ask me what my inspiration is behind my paintings and that's always been the hardest thing for me to explain. I think they come from a place that I don't even truly understand. I just know that I love the wilderness and I dig vampires. And when those things come together, that's when I paint…"
Best Sculptor: Linda Cornflake
We don't have any info about this enigma – Linda Cornflake. Voted by her peers with no website. We look forward to her getting in touch with us. Know Linda Cornflake and want to share her work? Add it to the comments at the bottom of the page!
 Best Photographer: Tiny Deer Studio
Fields of bright color with tiny and delicate animals, Tiny Deer Studio is the brainchild of Jessica Lopez, who has developed a whole menagerie of vintage bone animals after mysteriously finding bone deer among her possessions. The deer expanded to bunnies and other woodland creatures, and then even farm animals and dinosaurs. The photographs are luscious in color and perfect for both kids and adults. Jessica also adds tiny embroidered touches to some and creates cards, totes, pillows and other home goods featuring her photographs. She says about her work, "Every aspect of creating my work truly makes me smile- but making others smile is what keeps me going. I've had the pleasure of hearing so many personal stories from people who have connected with my work for so many reasons; knowing that there are others out there who will connect with the images I'm creating is endlessly inspiring."
Best Muralist: Michael C. Rodriguez 
We couldn't be happier that Michael C. Rodriguez won best muralist in Houston. He is the brainchild of many Pop Shop posters and two of early logos. Michael is a humble guy that shys from popularity and strictly focuses and beautifully made work. He has created murals for Lawndale Art Center, Artopia, The Houston Zoo, Avis Frank Gallery, The Station Museum and more. You can find more of Michael C. Rodriguez's work here.
Best Mixed Media Artist: The Barking Bunny
With a wicked sense of humor and lighthearted subject matter, Veronica Triplett's work features adorable animals in original paintings, prints, and cards. She also makes pet accessories, leather goods, murals, book covers, tote bags and you name it. Veronica of The Barking Bunny is a true mixed media artist. Her goal is to pull on people's heart strings and give viewers the warm fuzzies. Veronica's work can be found on etsy, at boutiques across Texas, and at occasional pop up markets.
Best Fashion Designer: Lala

Laisa, the creator of Lala, says about her company, "I make women's ready to wear casual clothing that is super versatile and comfortable. The Eco-friendly scarf top has been my #1 selling item since I launched the brand 4 years ago. The newest addition to my brand is a line of men's cycling caps that have been extremely popular. They are very stylish yet functional for the everyday cyclist. We're celebrating my company's 4 yr anniversary April 1st! Find her clothing in her hometown of Austin and beyond.

Best Jewelry Designer: Bits & Bobs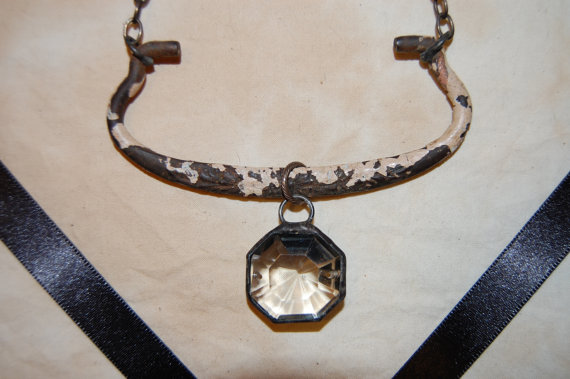 Lorraine Richardson, creator of Bits and Bobs, is a well rounded and busy maker. She is the creator of Feast of Artisans, a monthly pop up that takes place at Southern Star Brewery. Feast of Artisans features gourmet local foods and a few crafters too. Her jewelry is part found object and part handmade. She is fascinated by items that others would dismiss and creates beauty among simple items. Read about her jewelry work in this Houstonia Magazine article by the late Alice Alsup.
Best Soaps/Botanicals: Old Factory Soap Co.
Old Factory Soap Co. provides a healthy, organic, chemical free alternative to traditional body products with one-of-a-kind scents. With magical names like: Lucid Dream, White Rabbit, and Hunter Gatherer, Old Factory mixed old world charm with a modern healthy appeal. Made in the Hill Country of Texas, you can find Old Factory Soap Co. at Wimberly Trade Days and the Barton Creek Farmer's Market.
Best Prints & Cards: Tattoos & Love Letters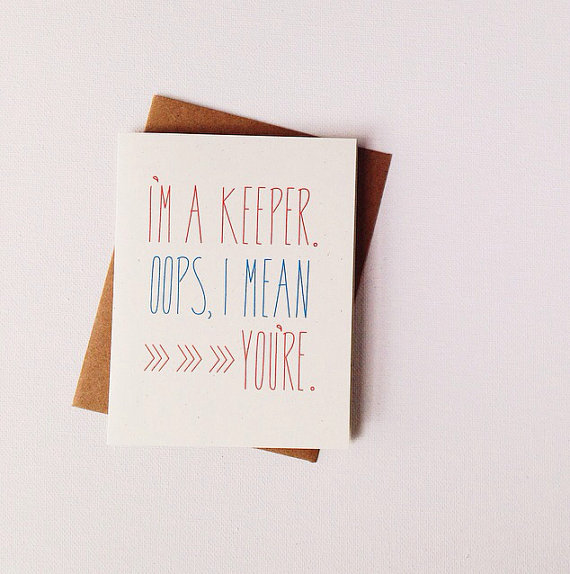 Ashley Bailey is a newer maker and her business, Tattoos & Love Letters founded in 2013, is one of the newest to win a maker award! Her clean and simple drawings featured on cards and prints is combined with sharp and witty sayings that are just so perfect for a modern sense of humor. Ashley is from San Antonio but travels around Texas frequently to show her work in person. You can catch her at the Boerne Handmade Market and Pop Shop Houston or check out Tattoos & Love Letters on Etsy here.
Best Food: Fat Cat Creamery
Fat Cat Creamery is a delicious handmade ice cream brand and parlor located in The Heights. Sarah uses fresh local ingredients and makes the ice cream in small batches to ensure quality. Sarah says about her flavors, "Our most popular flavors are Cat's Meow Mexican Vanilla, Milk Chocolate Stout, Salted Butter Caramel, Whiskey Butter Pecan, and the list goes on. We change 4 of our 9 flavors often, and sometimes folks riot when a flavor has come to an end for a while (Salted Butter Caramel, for instance!). We get our flavor inspiration from lots of different sources, like upcoming holidays, amazing foods we've eaten, other fantastic makers, and more. We sit and bounce ideas around, and sometimes they stick."
Best Show Display: Lisa Chow
Colorful, cheerful and lighthearted might describe the set up of Lisa Chow anytime you are lucky enough to catch her at an event. This is Ms. Chow's second win for booth set up so she's clearly a fan favorite maker of prints, artwork, and paper goods. Lisa stays busy with the boutiques where you can find her goods from California to New York and lots of places in between.
Best Instagram to Follow Now: dandee_warhol
Dandee Warhol puts the party in art. He hosts numerous art exhibitions and the most popular may be The Star Wars Art Festival that takes place this year May 2nd & 3rd. He says about his instagram, "I like to share my current artwork, work in progress, and my exploration of Houston like upcoming bars and restaurants. Houston has tons of new stuff popping up and I love to explore and share my discoveries. I also use Instagram to promote events that I think people on Instagram would like. A lot of people tell me that they follow me specifically to find out what's going on around town- like new places to go and any cool shows that's happening."
Best Art/DIY/Fashion Blog: Sugar & Cloth
Ashley of Sugar & Cloth is a hometown hero that has been featuring on brit.co, designlovefest, A Beautiful Mess and other popular blogs. Ashley has curated Etsy Pop Ups at West Elm, teaches workshops, and avidly creates DIY that can be replicated at home with professional results. With an emphasis on food related DIYs, housewares and a distinct color palette, Sugar and Cloth's DIY's are dreamy, minimal, and sunny. Check out one of her latest DIY's here on how to make a gold brush stroke pillow.
Best Food Truck: Bernie's Burger Bus
Bernie's Burger Bus has multiple food trucks stuffing faces all around the city of Houston. Each bus is school themed and the menu is too with items like Homeroom, Detention and Fire Drill. Their burgers are huge, delicious, and piled with unique combinations like fried eggs, jalapenos, and burgundy mushrooms. Bernie's Burger Bus opened their first brick and mortar in Bellaire and has been receiving rave revues ever since. Their creations have made best burgers lists from Houstonia Magazine, The Houston Press, and Zagat.
Best Pop Up Chef Dinner: The Bird House
The Bird House was an epic short term pop up on 11th St in The Heights. Founded as a collaboration between H-Town Streats and Matt Keller each of these 3 chefs had a unique and brilliant addition to their fried chicken recipe. Their side dishes were a modern spin on southern sides and there were so many to choose from like jalapeno cream corn, creole coleslaw,  and ginger pickled beets. The Bird House was housed at what's usually a seasonal crawfish restaurant The Boil House as the H-Town Streats boys prepared to open Hugs and Donuts. Matt Keller is now producing pickles and other take-away food products.
Best Mobile Boutique: Urban Izzy
Urban Izzy is as cute on the outside as it is on the inside. While one side is filled with ready made wearables like women's dresses, jackets, sunglasses, and t shirts, the other side is filled with strictly locally handmade goods. Her style is eclectic, fashion forward and fun. Sarah Platt, owner of Urban Izzy, has a cheery outlook and loves popping around town to private parties, The Houston Food Truck Spaces, Pop Shop Houston and more. You can also find goods that she carries online at shoptiques or catch her at The Fashion Truck Festival, a bi-monthly festival that she organizes with pals Height of Vintage and The Shoe Bar.
Best Band from Texas: Honey Punch
Honey Punch is an all girl 5 piece band from Austin Texas. They credit The Anderson Sisters and The Smiths as some of their inspiration and their band is born just as much about friends having fun as it is about playing great music. With lots of ukuleles, an accordian, and a mandolin their music feels vintage, sweet and innocent with a touch of punk badassery. You can often catch them at The Austin Flea and art markets as well as nighttime shows around Austin. Have a listen to Honey Punch here.
Best Gallery or Art Space: The Menil Collection
"Believing in the spiritual powers of art, John and Dominique de Menil built what has been called one of the finest collections of the modern era. Still growing and housed in a landmark of modern architecture, the Menil is a local treasure and a global destination: An urban oasis open free of charge to all." This museum has become even more popular over the last few years with their stretches of beautifully kempt and dog friendly parks as well as their latest creation Bistro Menil. Their collection, which has a particularly noteworthy Surrealist and Pop Art Collection, is unrivaled in Houston.
Best Handmade Boutique: Space Montrose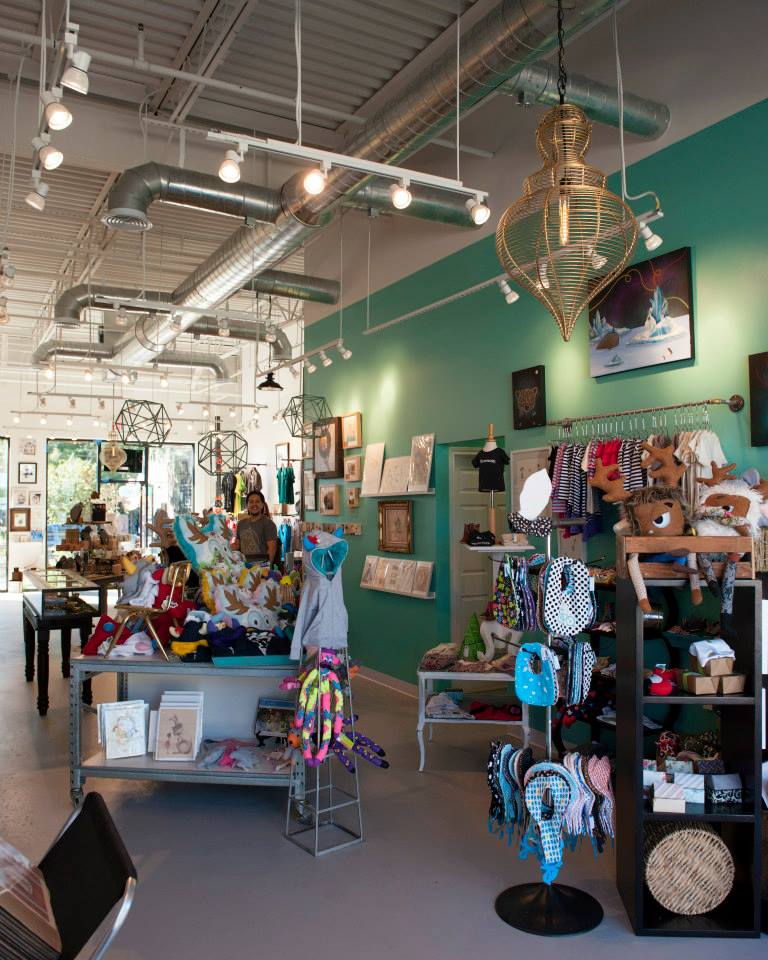 Like Lisa Chow, Space Montrose is a 2nd time winner of a Maker Award! Husband and wife duo, Carlos and Leila Peraza, are known for being kind and friendly and have a unique sense of design. Leila says this about the style of Space Montrose, "We look for items that we love and then question if our clients will love the piece as much as we do! We take into consideration the craftsmanship, price and size of the work in question. We have passion for everything we carry in the store and I think that our love for the work we carry comes through to our clients. Something else we consider is how the artist in question will sit with the other current feautures- so the whole store feel like a work in and of itself. Our store is very eclectic though, so the rules are often broken." Check out our article about Space Montrose here.
Best Place to Shop Vintage: Replay on 19th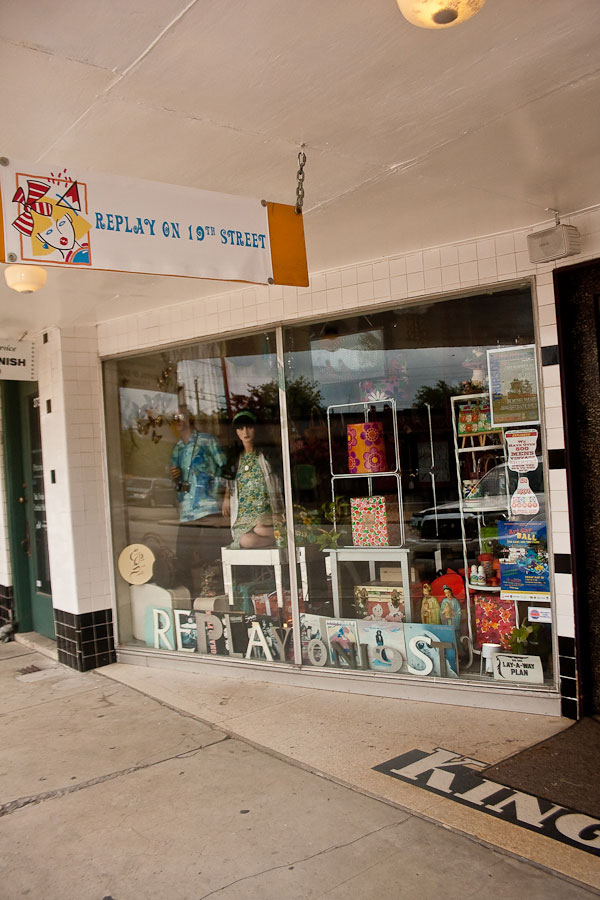 Mike and Laura are some of the most interesting collectors in Houston. It's no wonder that they were voted the best vintage in Texas and that we covered their other and slightly darker boutique The Place Upstairs on the blog here. Find clothes, accessories, jewelry, at their boutique Replay on 19th that is full to the brim with treasures. The Place Upstairs has taxidermy, vintage pharmaceutical equipment, creepy dolls and other things that can bring about bad dreams.
Best Place to Take a Workshop: Houston Makerspace, Texas Art Asylum, & Tinderbox Craft Collective
This is an amazing perfect 3 way tie! This shows what a strong vibrant community of art workshops exist in Houston. Houston Makerspace is a stylish design focused makerspace that is creating beautiful outdoor gardens and has public access to maker equipment indoors. Texas Art Asylum is a super cool warehouse where you can purchase art supplies and weird vintage collectables perfect for art making. The Tinderbox Craft Collective is a cute-as-a-button boutique at Mid Main that features local goods. Take a craft workshop from all of these amazing spaces and learn something completely different at each!
Best Festival in Texas: Pride Parade Houston
Party, party, party. Words can not express how lively and exhuberent Pride Parade Houston is. As one of the biggest festivals in Houston with an attendance 10s of thousands this party overwhelms the city. This year, Pride Parade will spend it's first year in Downtown Houston June 27th.  Their mission is," Pride Houston shall work to bring lesbians, gay-men, bisexuals, transgendered individuals and allies together to educate the world on issues important to the LGBT community, commemorate our heritage, celebrate our culture and strive for equality."
Want to see last year's winners of The Indies: Texas Maker Awards? Click here.
Let's Stay Friends!
Insta | Pinterest | Enews | TikTok