The omnichord is a used-to-be-obscure instrument that has become over the last few years because of it's awesomeness. It's easy to play with a unique – sprinkly-magical-vintage keyboard sound.
It was made by Suzuki in the early 1980s and sounds like the times. It is an instrument that's perfect for beginners, for learning to play music. Cyndi Lauper uses them to write songs and amazing bands like Devo, Brian Eno, Dr. Dog, Bat for Lashes, The Magnetic Fields, and Gorillaz use them in a ton of songs. There even used in a Keisha, Katy Perry and lots of other new pop songs. Here's a photo of David Bowie holding an Omnichord.
And a smoking hot silver travel case that looks like a raquetball carrier.
So let's start with a little Mark Mothersbaugh from Devo showing you how this amazing instrument works. The buttons control the chords – majors, minors, and minor 7th's (press multiple buttons for major 7th's and diminished chords). The silver strip represents each note in the chord – so you can run your finger up and down the silver strip to make the whole chord. So easy. Push a button for the chord and tap or run your finger along the silver strip.
And the next few videos are a collection of some of the best songs with omnichords. I mixed a few popular songs with some obscure songs so that everyone will hear something new. Believe it or not, a lot of these songs are not available on Spotify – only as youtube videos uploaded by users. If you only listen to one of these songs, don't miss Brian Eno's This from 2005. It's so rich with kindness. He has always been a personal favorite.
And here's what happens when you start attaching pedals and circuit bending your omnichords. It's so cool to hear such complicated and abstract sounds coming from these little instruments. Zorch is a 2 piece band from Austin that use several omnichords in their instrumentation. They made several of these videos showing the modifications they made to their omnichords and have several videos that explain how they make these awesome and lush sounds.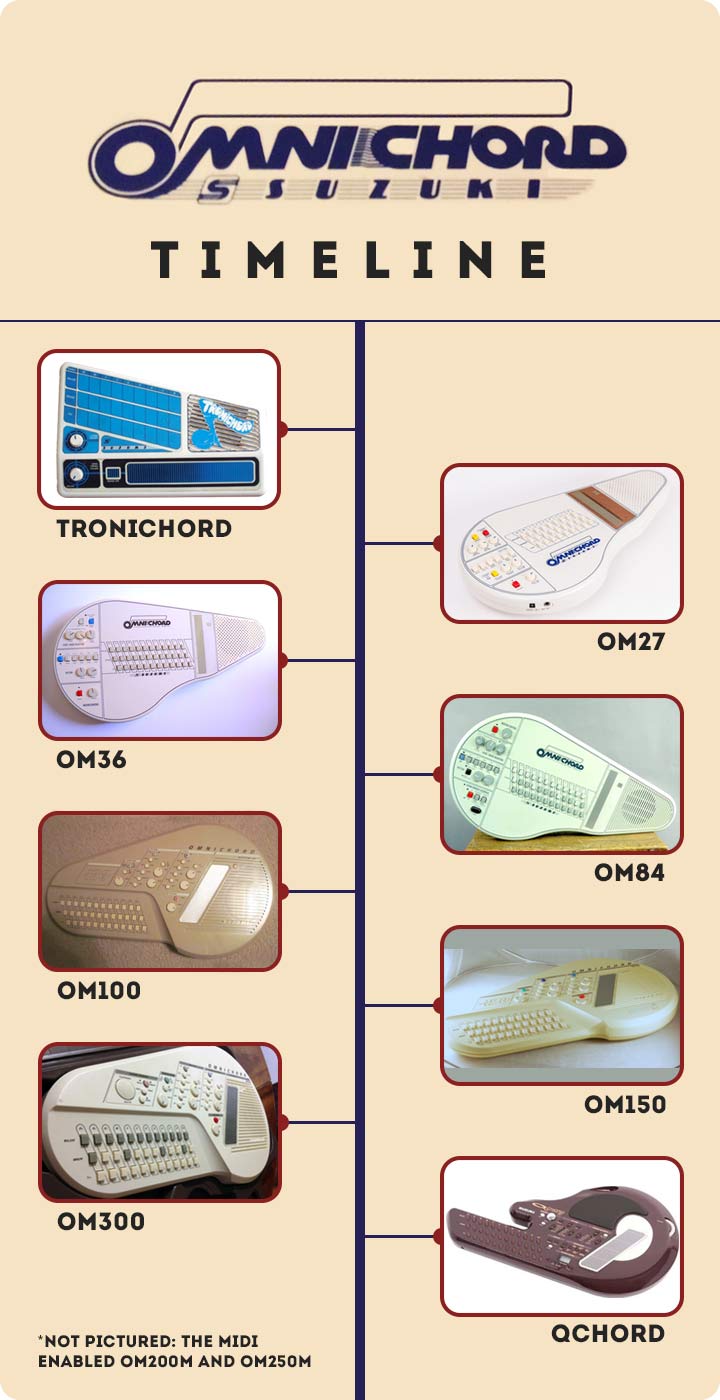 Please comment and share your favorite songs with omnichords! And if you still need more songs check out this link to watch David Bowie covering Simon & Garfunkel's America for a benefit. He's sitting on the ground playing an omnichord! So amazing.
Let's Stay Friends!
Insta | Pinterest | Enews | TikTok