Halloween is right around the corner! Are you ready?
Do you ever crave a Halloween costume that doesn't feel like a costume? I know I do. Sometimes you just gotta wear something made of a nicer fabric that fits better than your average Halloween Costume. Sometimes we all need a costume that's a little different, clever, and outside of the box.
So I asked Luz, the creator of Vida Antigua, how she would turn her everyday vintage into extraordinary Halloween Costumes. Vida Antigua is a vintage clothier. She has a boutique on the East Side of Downtown Houston and an Etsy Shop. She has hosted pop ups, participates in pop ups and custom shops for her clients. If you haven't shopped from her yet – you should! I own so many dresses that I got from her.
Her vintage collection wearable perfection. You can find dozens of summer rompers, tons of stuff for guys, maxi dresses from the 70s, and lots of dresses made of cotton. She put together a few outfits and mood boards with items that she had in stock. They are all affordable, wearable, and perfect for Halloween! Check it out.
Corpse Bride – Black Maxi Dress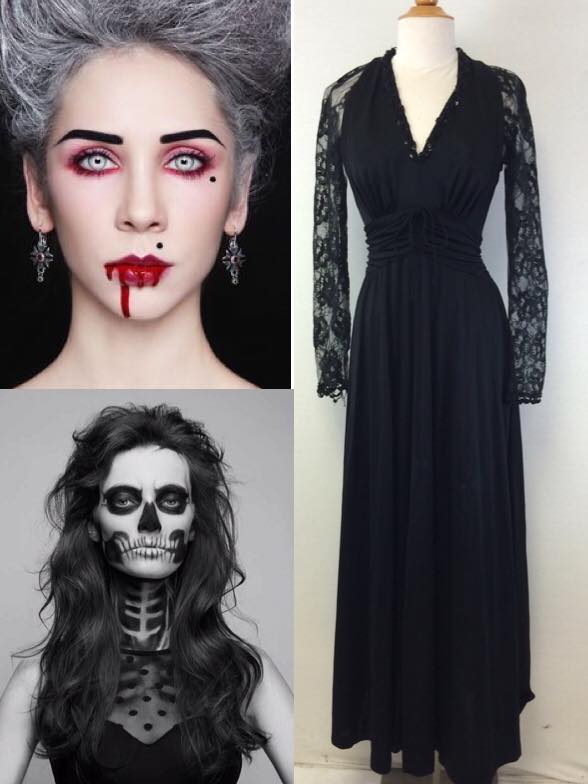 Day of the Dead – Yellow Sundress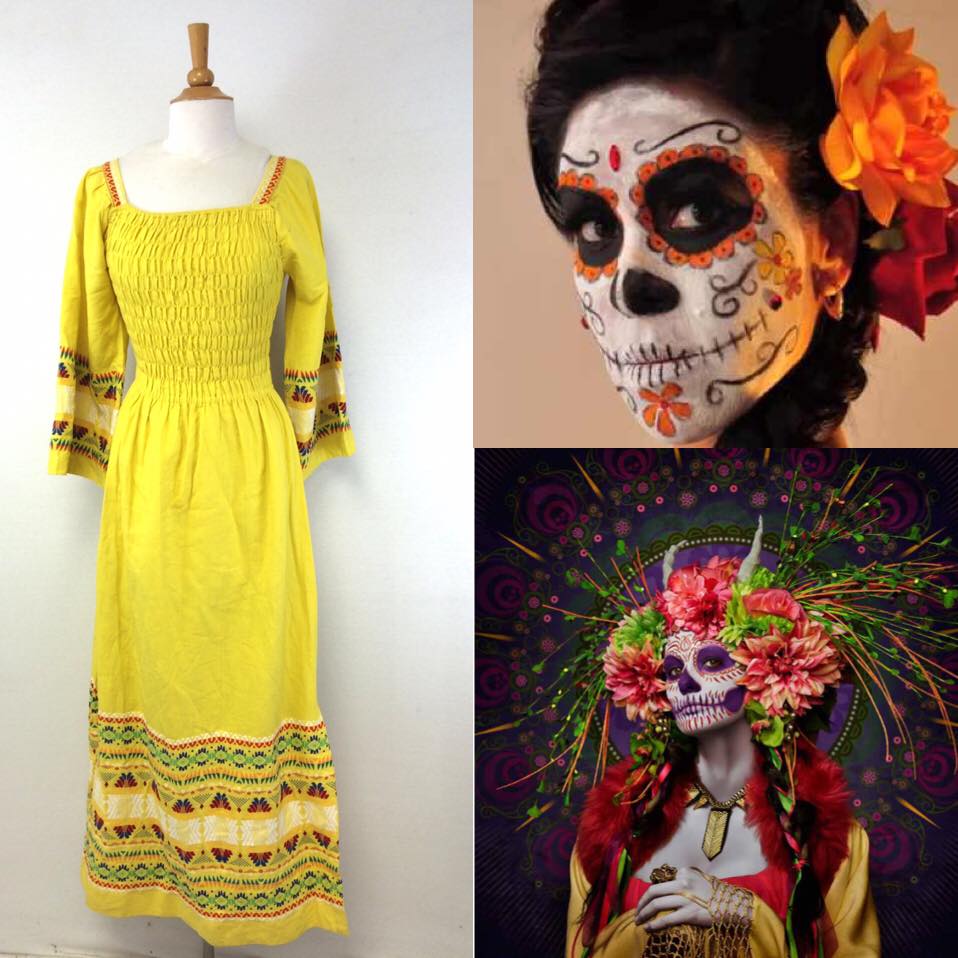 I Love Lucy – Polka Dot Dress
Evil Alice – Sky Blue Day Dress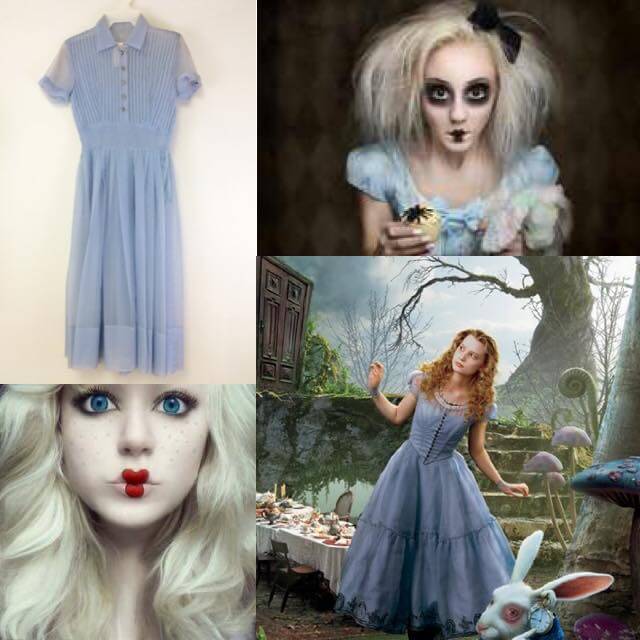 Okay, before I go on – it"s it amazing how with just a little bit of makeup and the right hairstyle these vintage dresses transform into perfect Halloween costumes. I hope this is inspiring you to dig through your own wardrobe and see what you can come up with! Got some rad ideas or photos? Post them in the comments or tag us on your social media (#popshop)! We would love to see.
Great Gatsby | Roaring 20's – Anything with a Low Waistline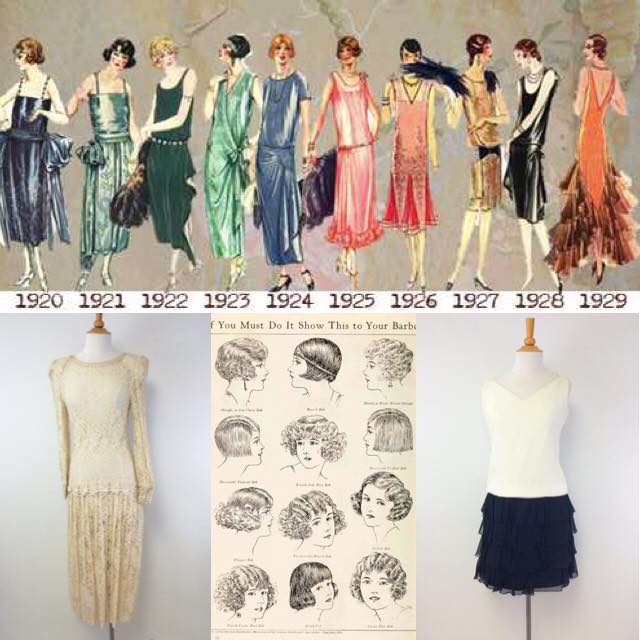 Lydia from Beetlejuice – Vintage Bridesmaid Gown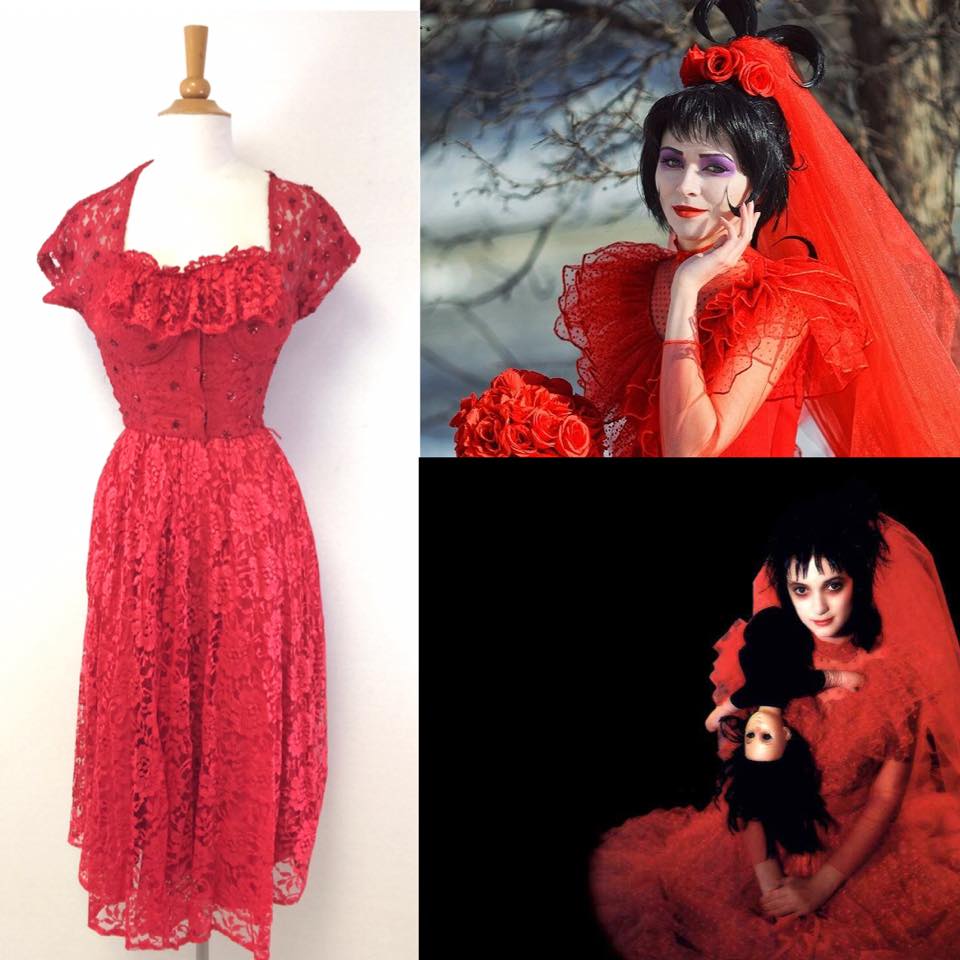 I hope this is getting you excited about Halloween and that this inspires you to reexamine your own vintage to create your own perfect Halloween look. Or if you need some last minute shopping go to Vida Antigua for more amazing ideas like this.
You can find Vida Antigua's Upcoming Events Here.
Let's Stay Friends!
Insta | Pinterest | Enews | TikTok