This blog may contain affiliate links. 
I have been searching for the coolest handmade art I can find. I recently came across Maria Dubrovskaya, an artist and maker of wonderful drawings and paper dolls. Her designs are illustrated and detailed so delicately; they are more like fine art trinkets posing as novelty toys.
---
Please tell us about yourself. Where are you from? Where are you now?
Hello people! I'm Maria. I cannot describe myself in one word. I do and I love so many things. I was born in the coldest inhabited area in the world – Yakutia, which is further and wilder than Siberia.
Lived 27 years there, 6 of them working as a web-designer. Then I moved to Saint Petersburg where I became a photographer and photography became my passion for many years. In 2007, I left Russia with the a one-way ticket. Actually I had no plane tickets at all, I traveled to Goa (India) from Saint Petersburg by trains, buses and hitch-hiking. I'd been discovering India for two long and wonderful years before I moved to South East Asia, travelled through several countries. And now, 8 years since I left Russia, I live between the Philippines and Indonesia. Here in the Philippines a tiny paradise island became my home and my work base for a half a year and there in Bali is my second home where I get tons of inspiration.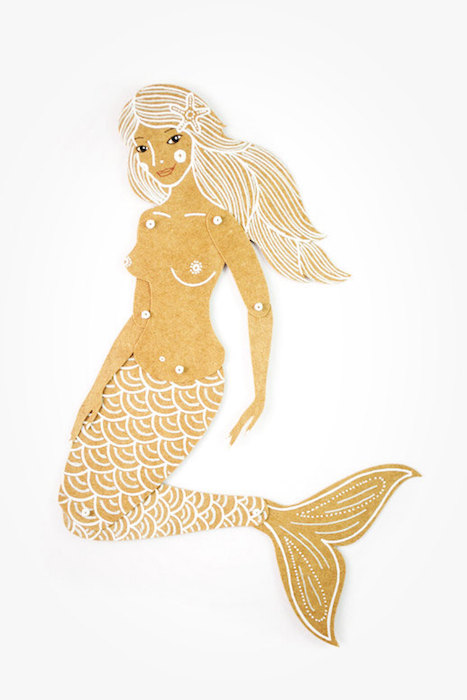 I was overwhelmed with the creativeness of your paper dolls when I first came across them. So, what inspired you to make them?
Since i remember myself I was always drawing, creating and experimenting with different materials. Paper is my favorite one. I love Paper objects more than drawings and prints. Paper dolls were just another experiment. I made few of them and published them in my blog. And I've noticed that people like them more than other things I've made. It inspired me more, and I still can't stop creating new characters.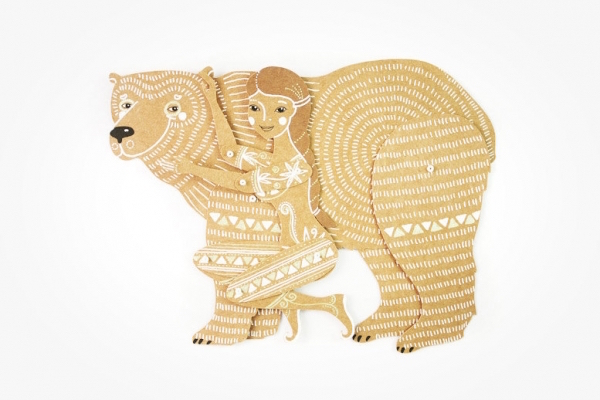 Have you always had a natural drawing talent?
I think yes. Both of my parents are artists. My mother was a painter. My father had an exceptional talent and was working with many different materials: paper and canvas, chalk and oil, enamel, copper, ivory, wood and even ice. He didn't want me to be an artist, he said it's a really difficult life for a woman. So I ended up as an economics major as most of my relatives wanted, but I couldn't work as an economist even a single day.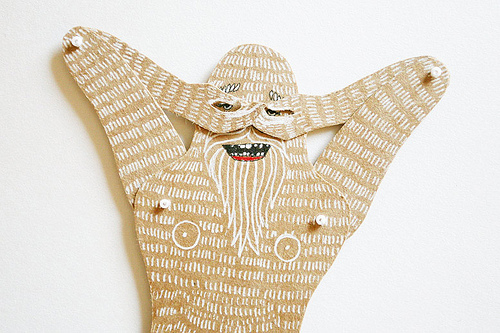 What's your studio or workspace like?
My room is tiny. Almost half of the space is taken by the big table which is made by my landlord. He is a very kind man, he made this table with the wide shelfs by my requirements and just for free. I have everything I need for my work just around me at arms length.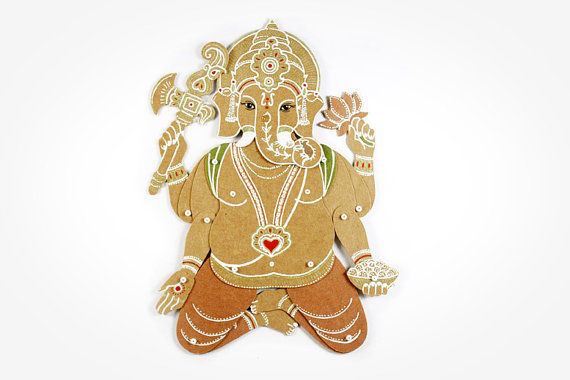 Tell us a little about your process making your delicate creations.
Before I got my first wholesale order I've been doing all the steps with my hands: drawing, cutting, painting and assembling the body parts. I almost lost my mind making 50 exactly the same dolls and decided to buy a cutting machine. It is smaller than a printer and really helps me a lot. I draw the shapes with special software, the machine cuts them out, I draw on the body parts with the white ink and assemble all the movable parts with the joints.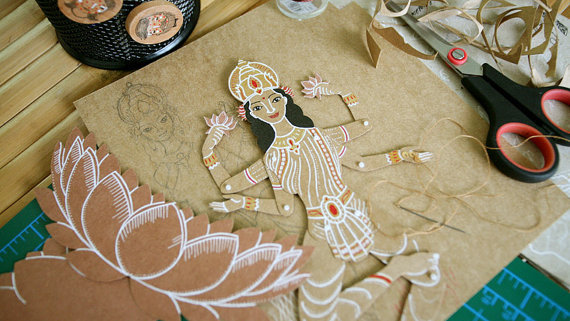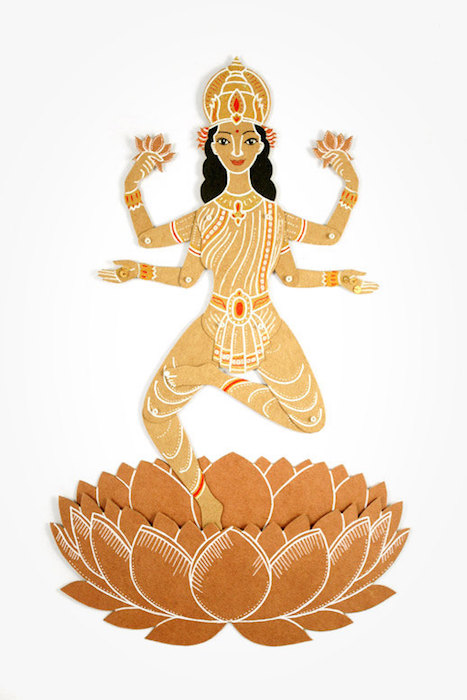 Do you have any other favorite crafts or hobbies?
I love all crafts, especially working with textile, beads and embroidery. And I always try something new. Next summer in Bali I'm going to take courses of silversmith and ceramic, but here in the Philippines during the high selling season I prefer to concentrate on my paper dolls. Other hobbies? Kitesurfing! I'm addicted to the sea, wind, beaches and the feeling of absolute freedom, so it is a perfect sport for me. And if you can call lucid dreams a hobby, that is my other passion.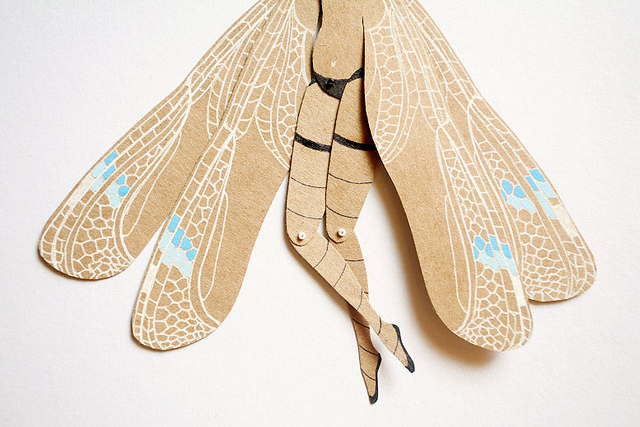 Do you collect anything?
Only memories.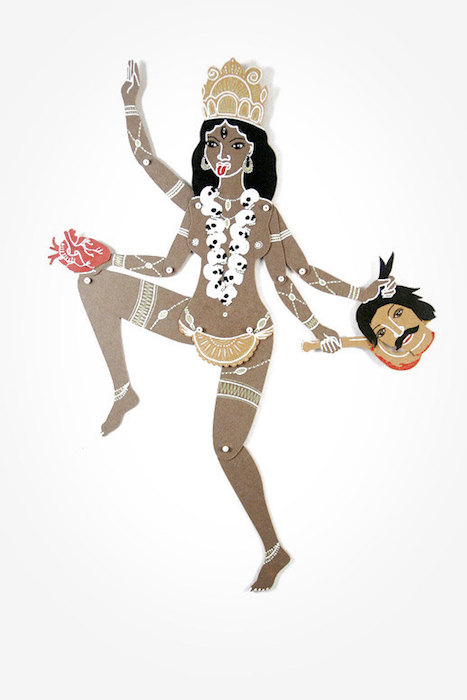 What makes you happiest in life?
Art, love, travels, the beauty of nature and people.


Do you have any worldly, wise advice for the rest of us?
It's simple – do what you love and love what you do.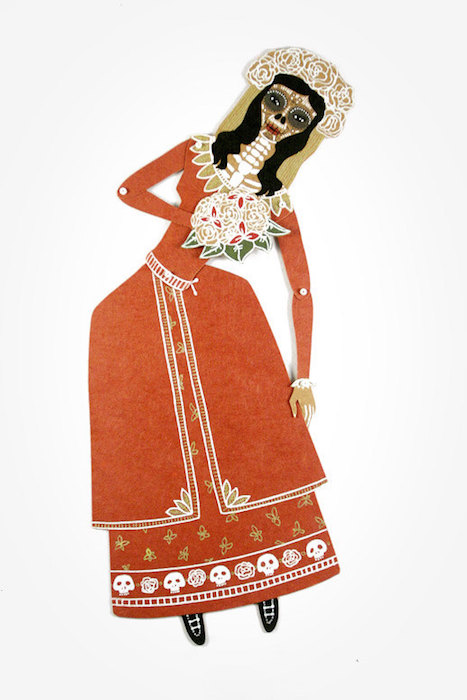 ---
Find and shop her creations on Etsy and Facebook. She has some holiday themes up right now that are so cute, you may just be inspired to whip out your own crafting tools!
https://www.etsy.com/shop/dubrovskaya
https://www.facebook.com/mashadubrovskaya
Let's Stay Friends!
Insta | Pinterest | Enews | TikTok