This is a guest post by Sally Wong of ThinkOily.com
There are many incredible essential oils that you can use for everything from cleaning your home to in your bath or beauty routine. I have many that have become favorites, including geranium essential oil. While not as popular as lavender or tea tree oils, geranium is quite useful and totally easy to find. If you're looking for something new to work into your everyday life, then this oil is one that I highly recommend. To help you learn a little more about how it can be used, I've outlined 10 of the best uses for geranium essential oils. Many of them have recipes too!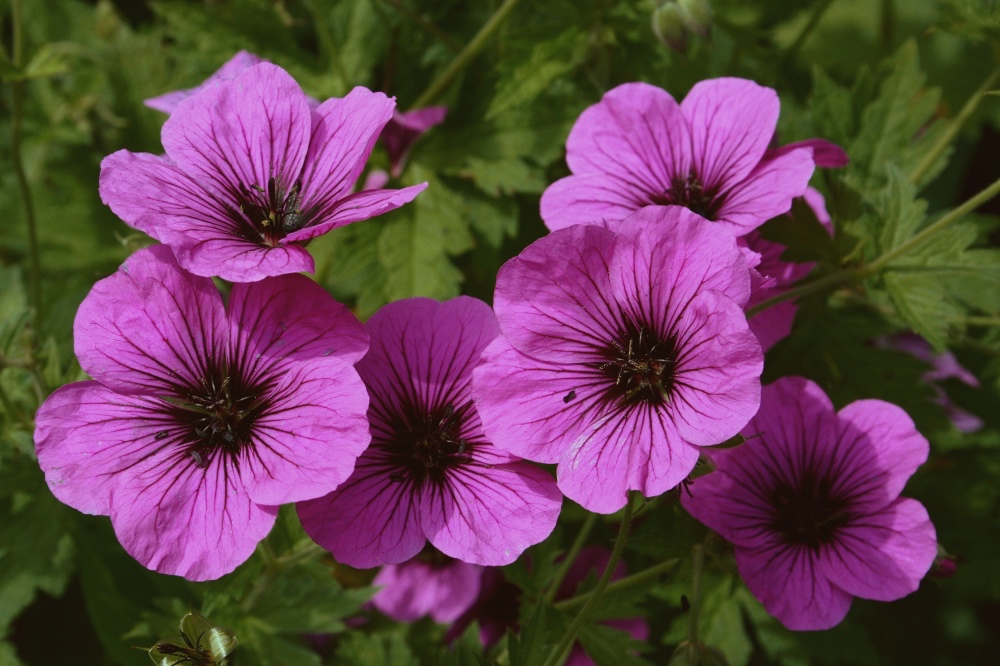 1. Homemade Skin Cream
Geranium oil is just lovely on your skin. It can help reduce inflammation and clear redness. The fragrant scent makes it the perfect addition in a homemade face cream. If you're interested in trying this out, then the recipe below is a great place to start.
Homemade Skin Soother Recipe:
– 3 tsp aloe vera
– 1 tsp geranium oil
– 1/2 tsp aloe vera gel
To make this, simply mix the initial 3 tsp of aloe vera with 1 tsp of geranium oil in a small glass jar. Once thickened, add in the 1/2 tsp of aloe vera and mix continuously until combined.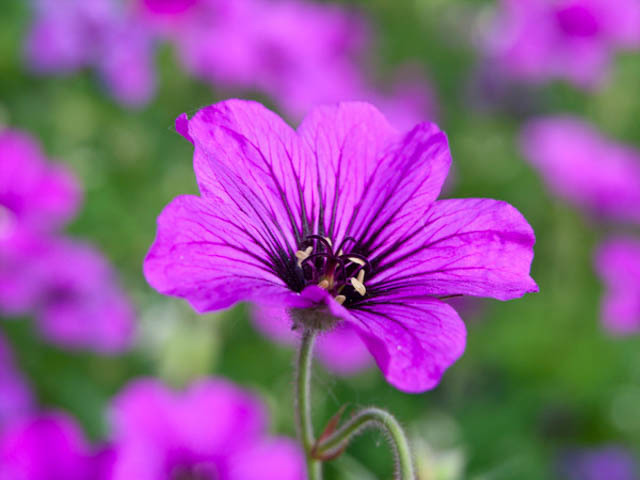 2. Insect Repellent
If you're looking for a way to keep insects away without the use of harsh chemicals, then geranium oil can help. Just like citronella and lemongrass, it's incredibly effective for keeping mosquitoes, ticks, fleas, and other insects away. To make it, just follow the instructions below.
Insect Repellent Recipe:
– 1 tsp geranium oil
– 10 tsp soybean oil
Just mix these two ingredients together and place in either a glass jar or spray bottle. Spray on your body or rub on your skin to help keep insects away for several hours.
3. Scar Ointment
By mixing 2 tbsp of aloe vera gel with 5 drops of geranium essential oil, you will have an ointment that can help lighten and reduce the appearance of scars. You can use this blend for dark spots and blemishes too! Just be sure to store it in a glass jar.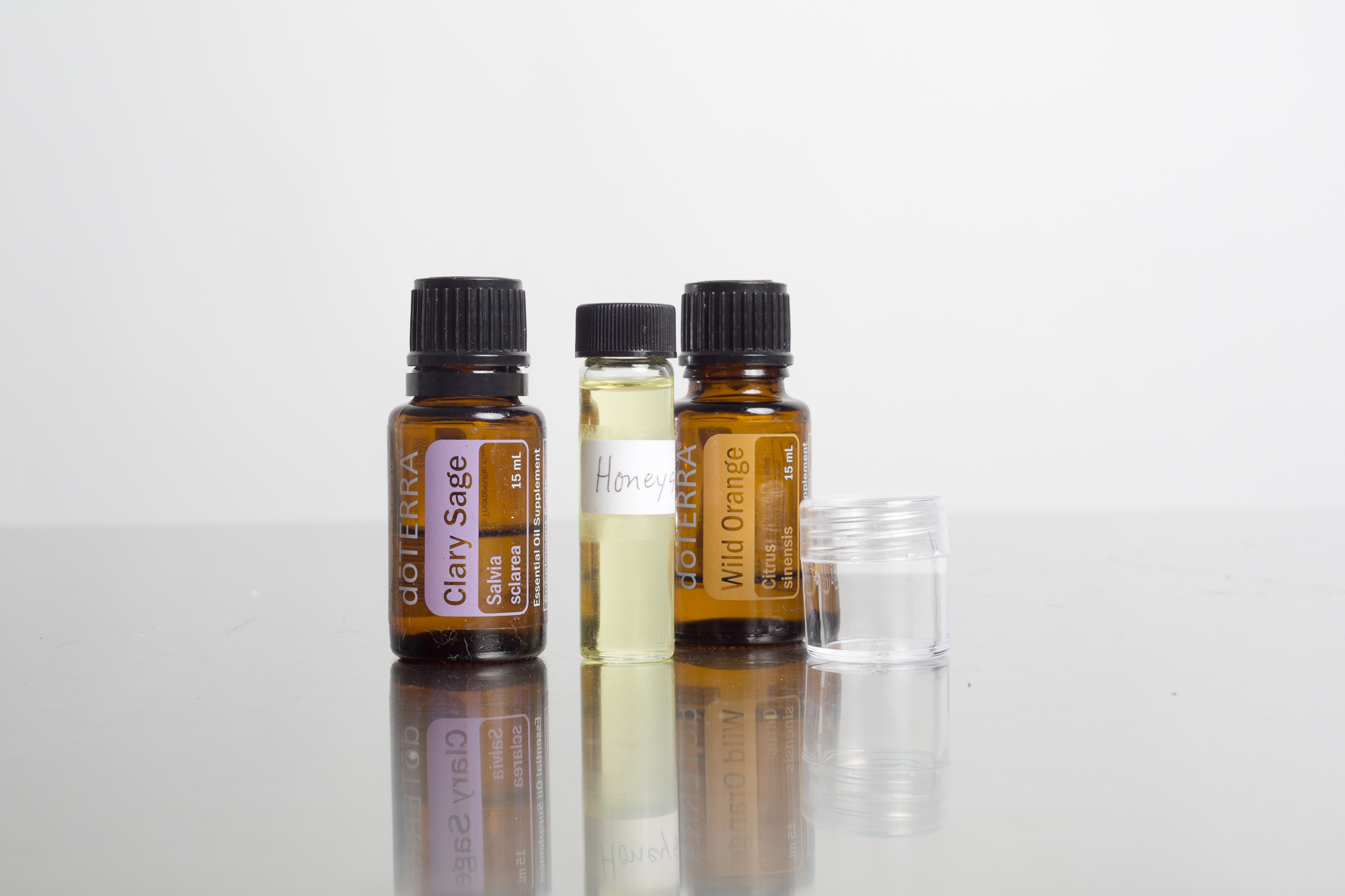 4. Perfume
The gorgeous and rosy scent of geranium, makes this oil a perfect substitute for rose. Making your own perfume, is a clean and chem free way to use essential oils. There are so many ways to blend them to make a scent that is truly extraordinary. Here is one of our favorite essential oil perfume recipes.
Flower Garden Perfume Recipe
– 2 drops geranium oil
– 4 drops frankincense oil
– 5 drops lavender oil
Mix these together in a spray bottle until well combined, then spray liberally onto the skin.
5. Air Freshener
If you notice that your home has a musky odor, geranium oil is the perfect way to freshen things up. It's particularly useful in homemade air fresheners, as it's affordable, has a lasting scent, and won't overpower in small rooms.
Homemade Air Freshener
– 3/4 cup distilled water
– 2 tbsp real vanilla extract or rubbing alcohol
– 8 drops lavender oil
– 5 drops geranium oil
– 3 drops grapefruit oil
– 1 drop lemon oil
Gently shake in a spray bottle (glass works best) and spray on carpets, on sheets, in window treatments, and anywhere else in your home. This blend is also great as an air freshener in the bathroom or in your car.
6. Deodorant
Natural deodorant is incredibly easy to make and can be excellent for your skin. What's even better is that by using geranium oil, you'll end up with a pleasant scent that naturally fights the bacteria in this area of the body.
Homemade Geranium Deodorant
– 1/4 cup baking soda
– 20 drops geranium oil
Mix these two ingredients in a glass jar until well combined. When ready to use, shake the jar, dip your fingers or use a cotton ball, and then spread underneath your arms until the mixture isn't visible.
7. Aromatherapy
The next time you use aromatherapy at home, sprinkle in a few drops of geranium oil to enjoy all of the benefits it has to offer. According to experts, this can include help in reducing stress in aids in hormone balance.
8. Massage Oil
By mixing geranium oil with a carrier oil (such as olive or almond oil), you will have an easy blend to use for relaxing and great smelling massages.
9. Treat Athlete's Foot
Geranium oil is commonly used to help heal infections such as athlete's foot. This is because it has antiseptic properties and can also help with reducing inflammation. To use it in a foot bath, use the following recipe:
Healing Foot Bath
– 8 oz distilled water
– 10 drops lavender oil
– 10 drops geranium oil
– 8 drops lavender oil
– 15 drops tea tree oil
Mix these ingredients in a large container, then place into a foot bath and soak for 15 to 20 minutes. Repeat daily until symptoms subside.
10. Hemorrhoid Relief
There are a number of creams and wipes for hemorrhoids on the market, but most do not contain essential oils such as geranium oil. Of course you should always consult a physician and use this cream for external irritations.
Hemorrhoid Relief Ingredients:
– 40 drops almond oil
– 3 drops chamomile oil
– 3 drops lavender oil
– 6 drops geranium oil
Place all oils into a glass jar, secure the lid, and shake until well combined. When ready to use, give the jar a gentle shake and then dab a small amount onto the irritated area. For added convenience, you can also place these in a spray bottle and leave it in a convenient space!
About the Author
Hi there! I'm Sally Wong from ThinkOily.com and have worked for over 15 years as a therapist. Over time I have expanded my interests to include learning about the effectiveness of essential oils, such as geranium oil. I hope you learn some excellent tips on using this oil in many different aspects of your life.
Let's Stay Friends!
Insta | Pinterest | Enews | TikTok