Need some fresh ideas for blending your Essential Oils? Here are some of our favorite Essential Oil Recipes that are perfect for wearing as colognes or perfumes. These recipes would also make luscious blends for a home diffuser or a room spray and would be the perfect way to combine Essential Oils in candle making too. You could even add them to DIY Bath Bombs!
When it comes to combining essential oils, once you have found a great blend, you can use that blend in lots of different ways. Essential Oils can be so versatile! For example, I like to make my own sugar scrub with Essential Oils. And I love a good Essential Oil Lip Balm Recipe.
Before you get started there's just a few things you should know.
First of all, if you are applying these Essential Oils directly to the skin, you will want to use a carrier oil. That's an oil that's safe to apply to the skin since Essential Oils are very strong and absorb quickly through the skin. They should never be directly applied without a carrier oil like almond oil, coconut oil, or jojoba.
Any of those oils are great, just choose your favorite. If you are considering making a home spray or anything that could stain furniture or clothing, instead of oil try mixing the essential oils with grain alcohol and distilled water. Be sure to shake your essential oil mix before use.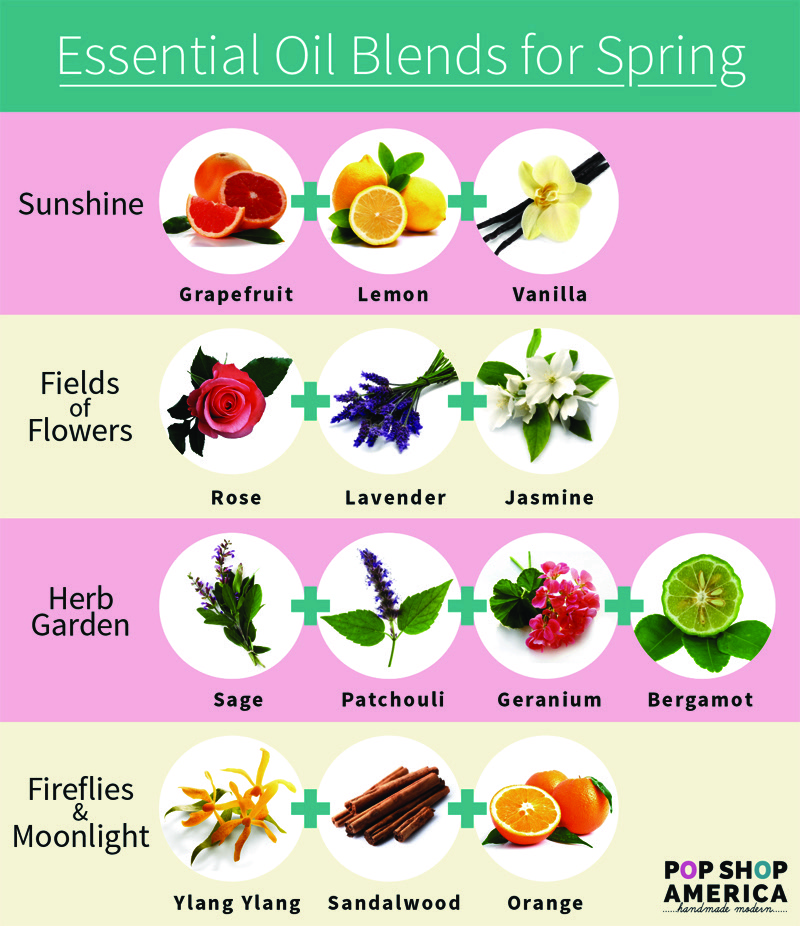 Another quick tip is that some Essential Oils are much stronger than others and can overwhelm the blend. Peppermint Essential Oil for example is super strong. When blending any of these recipes, you will probably just want to use a drop or two of peppermint for every 10 or so drops of other oil. Other essential oils that can be this strong are tea tree, sage, and rosemary. Be careful how you blend them!
Let's Stay Friends!
Insta | Pinterest | Enews | TikTok