Mason jars are the most versatile craft supply. They are affordable and can be used for so many different kitchen and craft projects. They make the perfect travel mug and are great for home pickling. You can use them for a mason jar planter, you can chalkboard paint them. The possibilities are endless.
What I love so much about Mason Jar Flower Bouquets is that they are sturdy. You don't have to worry about them breaking. They are casual. The look of mason jars is fun, friendly, and relaxed. And you can style them so many different ways.
Here are 11 different ways to style a Mason Jar Flower Bouquet to leave you swooning!
Bright Carnations in a Mason Jar
The color of these flowers really makes it pop. It's also so lovely because of how sparse the flowers are. Leaving a bit of empty space can be a gorgeous trick with any floral arrangement.
Twine Wrapped Mason Jars Filled with Wildflowers
With just a simple bit of twine, you can wrap your mason jar giving it a rustic look. Adding tiny sprigs of wildflower and wheat is just perfect for the outdoors. These flowers are ones you can just pick from your yard or a field before you use.
Bright Mixed Flower Arrangement in a Mason Jar
How gorgeous are these sunflowers and lavender? This mason jar is stuffed in yellows, burgundy, orange and purple and has the color palette of a sunset. This is a nice example of why you should try adding a variety of flowers.
Laced Mason Jar Bouquet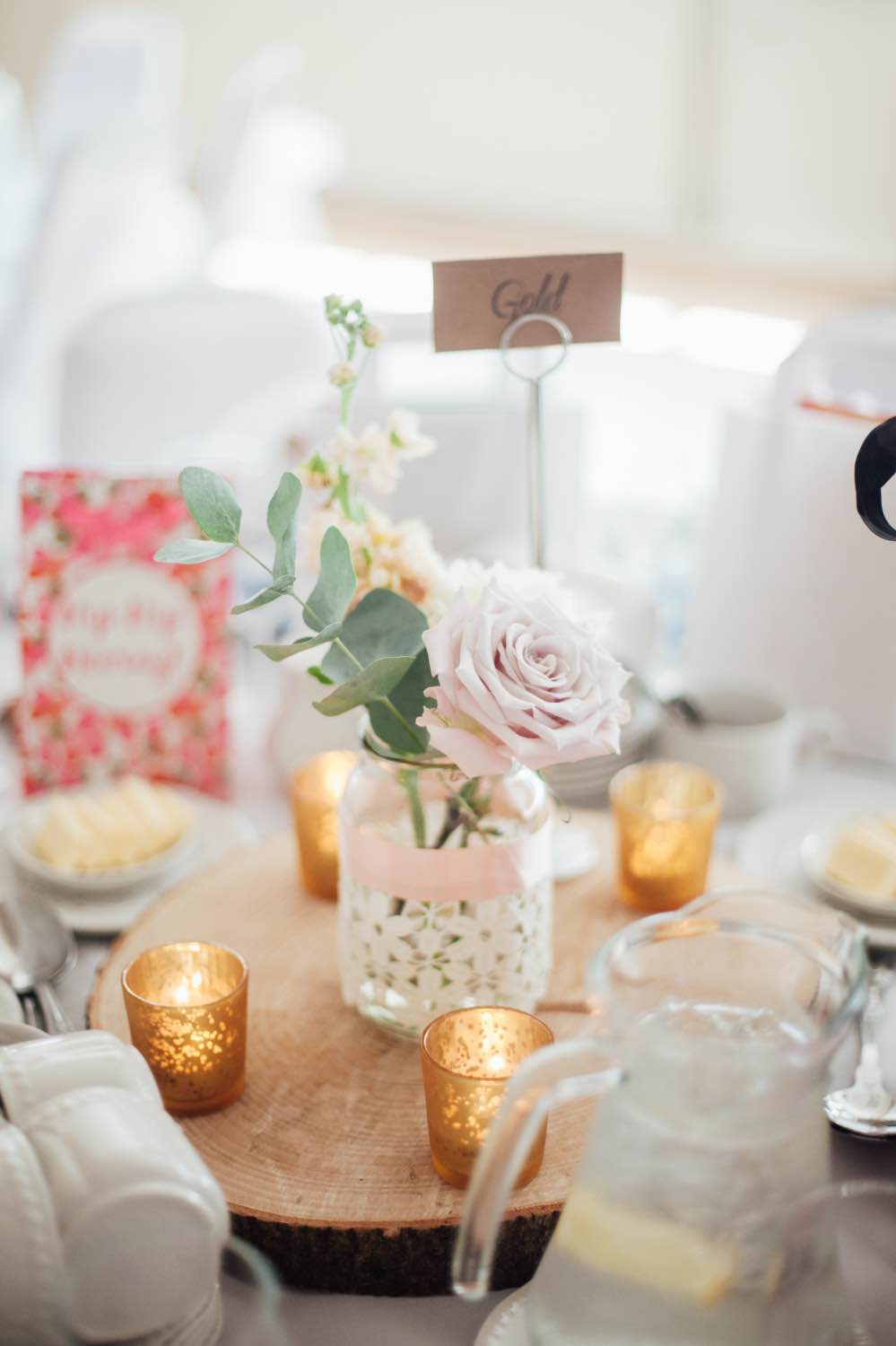 This mason jar bouquet has a simple sprig of eucalyptus and rose. But what is so much fun is the lace attached to the mason jar. You could create this patterned look with paint as well. Mason jar bouquets are perfect for tablescapes with candles and table settings.
Rustic Baby's Breath Tablescape
Here is another tablescape with rich greens and simple baby's breath. In this tablescape, vintage bottles are added giving a tiered effect. It's perfect with the sparse use of baby's breath.
Simple Eucalyptus Arrangement
This is technically a milk jar, not a mason jar, but it is just as common and inexpensive. Adding just a small sprig of eucalyptus is so gorgeous and simple. And best of all, eucalyptus smells amazing!
Single Ranunculus in a Mason Jar
Here is proof that one single flower, the right flower, can make all the difference. Isn't this gorgeous? This is a blue glass mason jar which is fairly common. Another trend is making sea glass mason jars. You can use this sea glass paint to make them for yourself.
Stargazer Lillies and Mixed Flowers
This mason jar is stuffed with so many different flowers and lots of different color! Stargazer lillies are always a great choice because they are so fragrant. This bouquet would be perfect for any home.
Giant Mason Jar Sunflower Bouquet
With a bouquet this huge be careful that it won't tip over! You can add a bit of tape to the bottom of the mason jar or UHU tack (often called ticky tack) to hold the mason jar in place.
Dried Lavender Mason Jar Arrangement
Here is an arrangement with just a bit of dried lavender! Lavender is so relaxing that this would be perfect in a bedroom or laundry room. Just be sure to place this arrangement where the lavender will not get bumped too much, since lavender is delicate.
Mini Daisy Bouquets
These tiny bouquets are perfect for this rustic tablescape! Tying the flowers together can help them look more professional and make them easier to giveaway as gifts at the end of the event. If you look closely you will see mason jars wrapped in lace and candles too.
So which Mason Jar Flower Bouquet did you fall in love with? Tell us in the comments!
Let's Stay Friends!
Insta | Pinterest | Enews | TikTok