Move over dewberries! Hey, strawberries, this isn't your moment.
Here are 15+ Beautiful Blackberry Dessert Recipes that are fresh, fruity, and so delicious. All of these recipes are beautiful and full of that blackberry flavor that we all love. You can find everything from cookies, macarons, cakes, turnovers and more.
Check them out!
This recipe details how to make the perfect smaller size cheesecake, complete with luscious blackberries! It's a classic cheesecake recipe with a twist.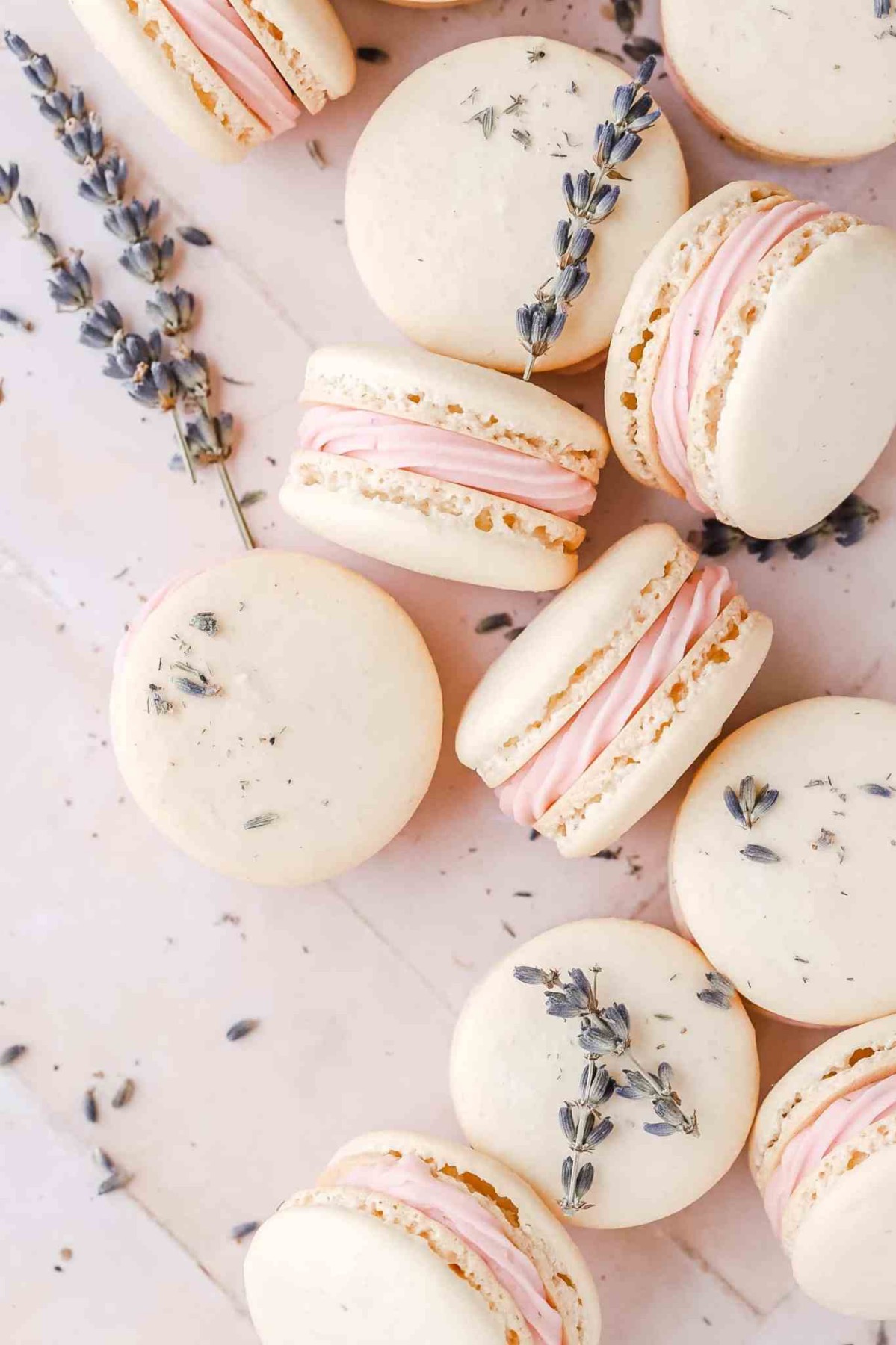 Simple lavender French macaron shells filled with blackberry buttercream and homemade blackberry lavender jam. This is exactly what spring would taste like, if it were a delicate cookie.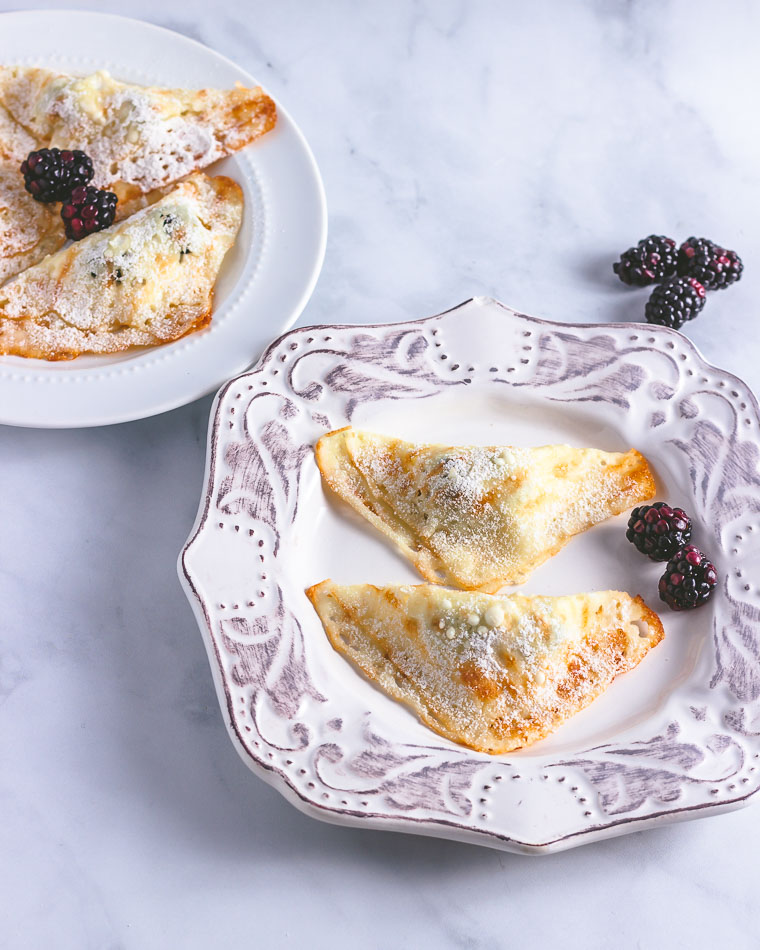 Keto Blackberry Cheese Danish Turnovers are low carb, gluten-free, and grain-free and utterly decadent! This is a recipe that is friendly for all! Make it for that special someone that's into a healthy lifestyle.
With flaky puff pastry bases, crisp apple slices, sweet pastry cream and juicy blackberries, I think they're just about the yummiest tartlets you can make! They present so well too and are so giftable.
Early summer blackberries, walnuts, and honey provide a dreamy flavor profile for this classic brie and puff pastry appetizer. These are so good for backyard entertaining or an anytime party.
Fresh blackberries add a delicious sweetness to this easy oatmeal bar recipe that everyone will love! This is a great dessert to accompany a home cooked summer dinner. You could pack them in a lunch too.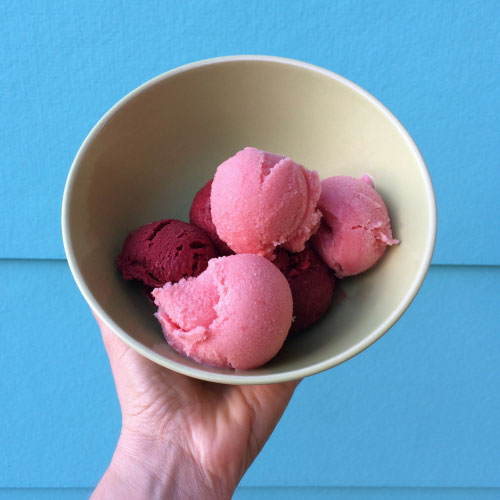 When it's hot outside this sorbet will cool you down. The blackberries are so refreshing and this easy recipe is one that doesn't require a ice cream maker. It's so easy!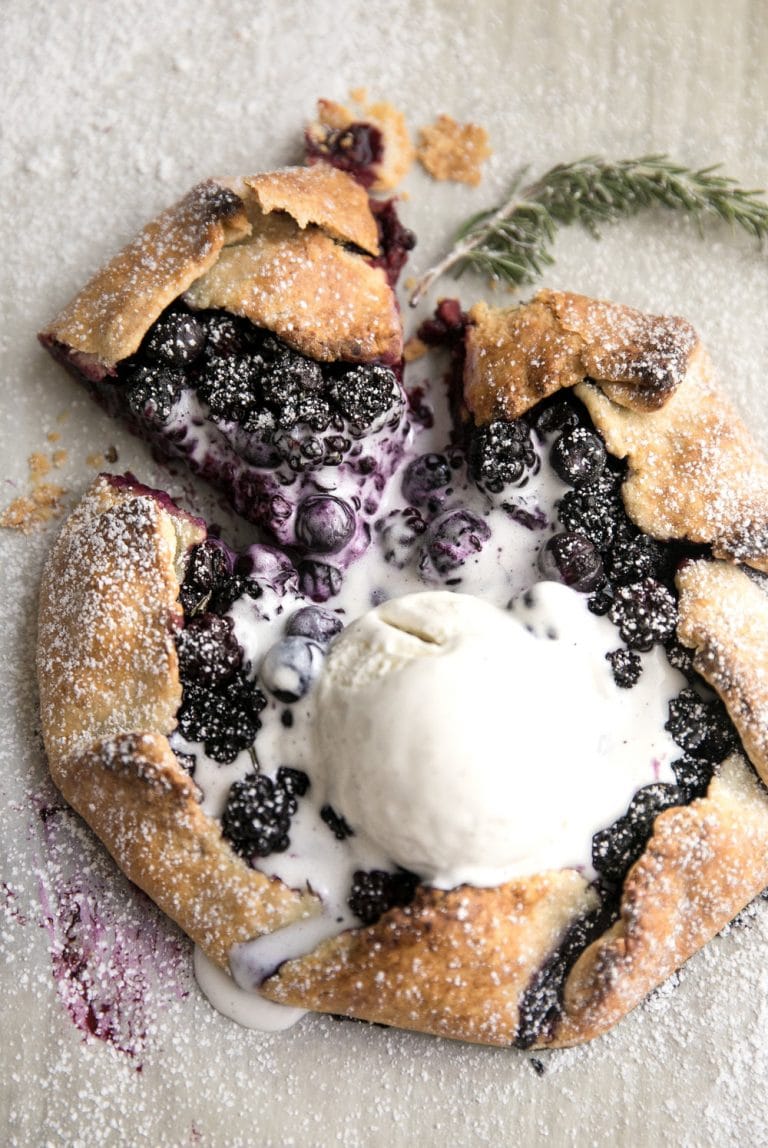 This Rustic Blackberry and Blueberry Galette Recipe is made with fresh blackberries, juicy plump blueberries, and hints of fresh rosemary all baked in a golden buttery crust. It is a decadent showstopper dessert!
Blackberries and chocolate? Yes, please! These chocolate blackberries are formed into cute little clusters for a treat you can make in advance to share with dessert all summer long.
Make dessert a portable affair with this recipe for cobbler in a jar. You might wish you could seal it up to savor when summer ends!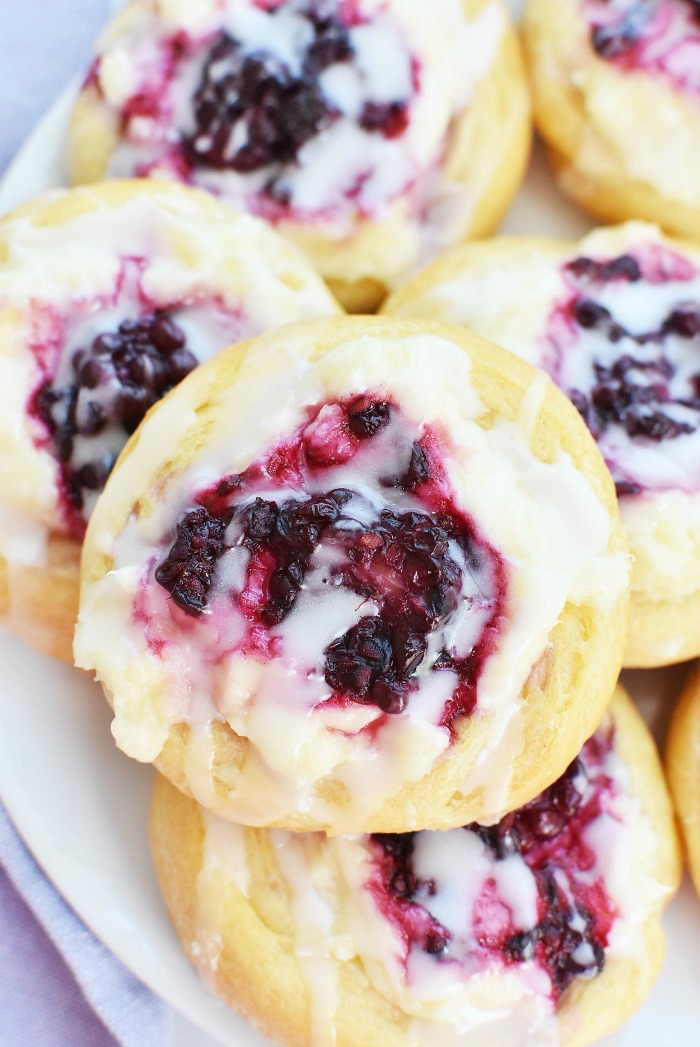 Cream Cheese Danish Crescent Rolls are a delicious and super quick pastry recipe for brunches, dessert, or parties. It captures the essence of summer berries and wraps them in a creamy danish comfort!
If you have been making blackberry jam, then take notice of this decadent cookie recipe. It is the perfect way to sample a little jam with a buttery cookie. It's the best of both worlds.
Blackberry Scones are tender, buttery, lightly sweet, and packed with juicy blackberries. These fruity, American-style scones are perfect for an afternoon snack or a lazy weekend morning.
Make a batch of these now while berries are in season and pop some of them in the freezer for another day's delight. These are so easy, and can be made with frozen pie crusts or homemade. I usually use frozen pie crusts to make this an easy any night dessert.
This recipe offers a new spin on cinnamon rolls and let me tell you, these look fantastic for a summer brunch or dessert! The lavender makes these rolls irresistible.
This dense cake has brown sugar flavor combined with luscious blackberries. This would be so good with a cup of coffee after a summer meal!
So which of these 15+ Beautiful Blackberry Dessert Recipes did you fall in love with? Tell us in the comments! And are you ready for even more fruity desserts? Check out my favorites below! Happy baking.
Let's Stay Friends!
Insta | Pinterest | Enews | TikTok